A Timeline of Mia Farrow's Children and Where They Are Now
Thanks to her marriage to Frank Sinatra, her relationship with Woody Allen, and all of her brilliant performances through the years, most are familiar with Mia Farrow's name. Lately, however, she's been shrouded in controversy after one of her children accused Woody Allen of sexual assault. And another one of her children is now Woody Allen's wife.
All in all, Farrow has 11 living children, four of whom are biological and seven who are adopted. If you're feeling confused as to who's who, don't worry — here's a timeline of her kids, plus what they're up to now.
Matthew and Sascha Previn
Year born: 1970
Father: André Previn
After Farrow's first marriage to Frank Sinatra in 1966, the two divorced in 1968 before Farrow pursued a relationship with composer André Previn in 1970. The couple had twins in 1970, Matthew and Sascha Previn, People reports. Matthew is a lawyer in New York City today, and Sascha once worked as an accountant but now exists as a stay-at-home dad for his daughter who he had with his second wife.
Lark Song Previn
Year adopted: 1973
Father: Co-adopted by André Previn
Lark Previn was the first adopted member of the Farrow-Previn family. You may remember when she shoplifted merchandise with her younger sister back in 1991. Unfortunately, she died at age 35 back in 2008. The cause of death is believed to be related to HIV or AIDs. She's survived by two daughters, says People.
Fletcher Previn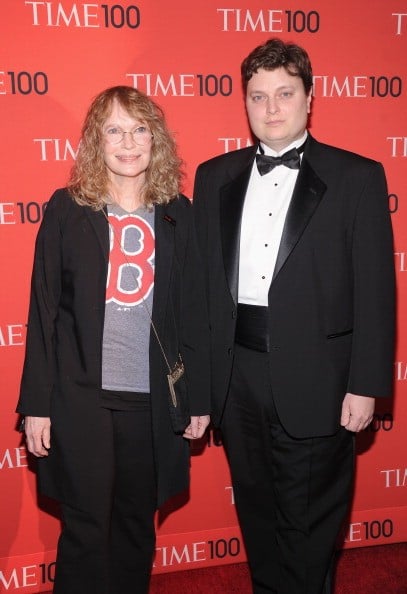 Year born: 1974
Father: André Previn
Previn and Farrow had their third biological child, Fletcher, in 1974. Today, he works at IBM as a chief information officer. He seemed to always have a close relationship with his mother through the years. He's definitely not a fan of Woody Allen's however.
Summer "Daisy" Song Previn
Year adopted: 1976
Father: Co-adopted by André Previn
Daisy's most famous year was certainly 1991 when she was caught shoplifting with her sister (as stated above). Jezebel explains Farrow and Previn adopted her in 1976, and she had a troubled childhood thereafter. Today, she works as an office manager of a construction company and lives with her husband in Brooklyn.
Soon-Yi Previn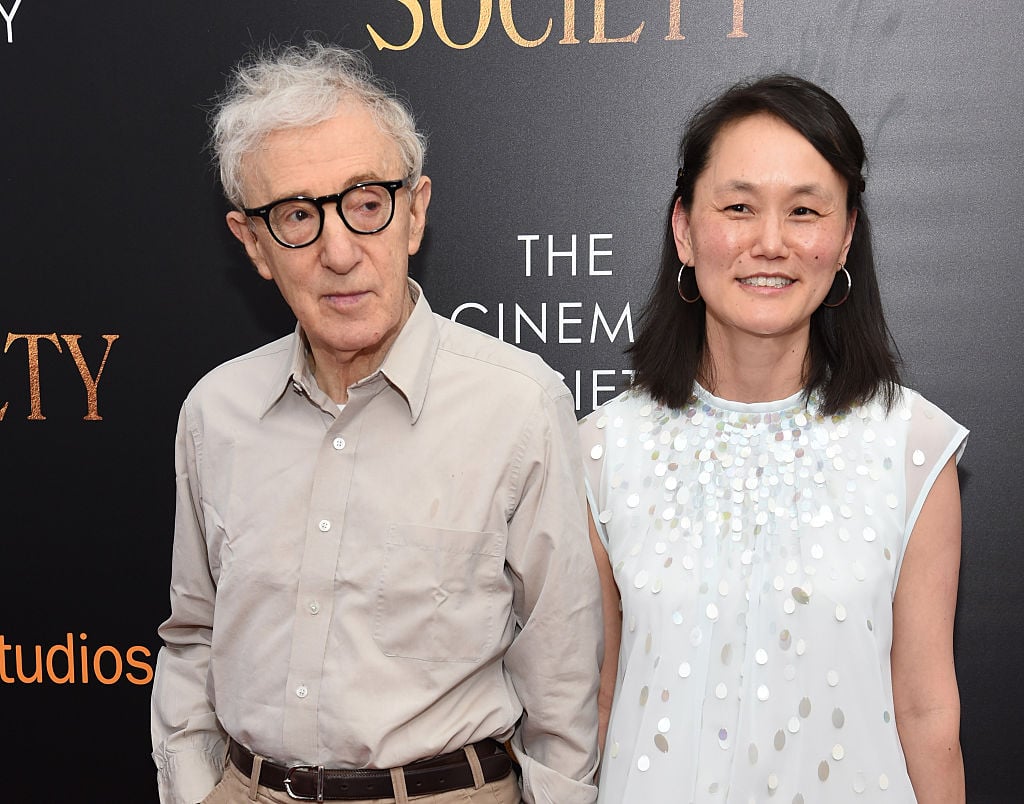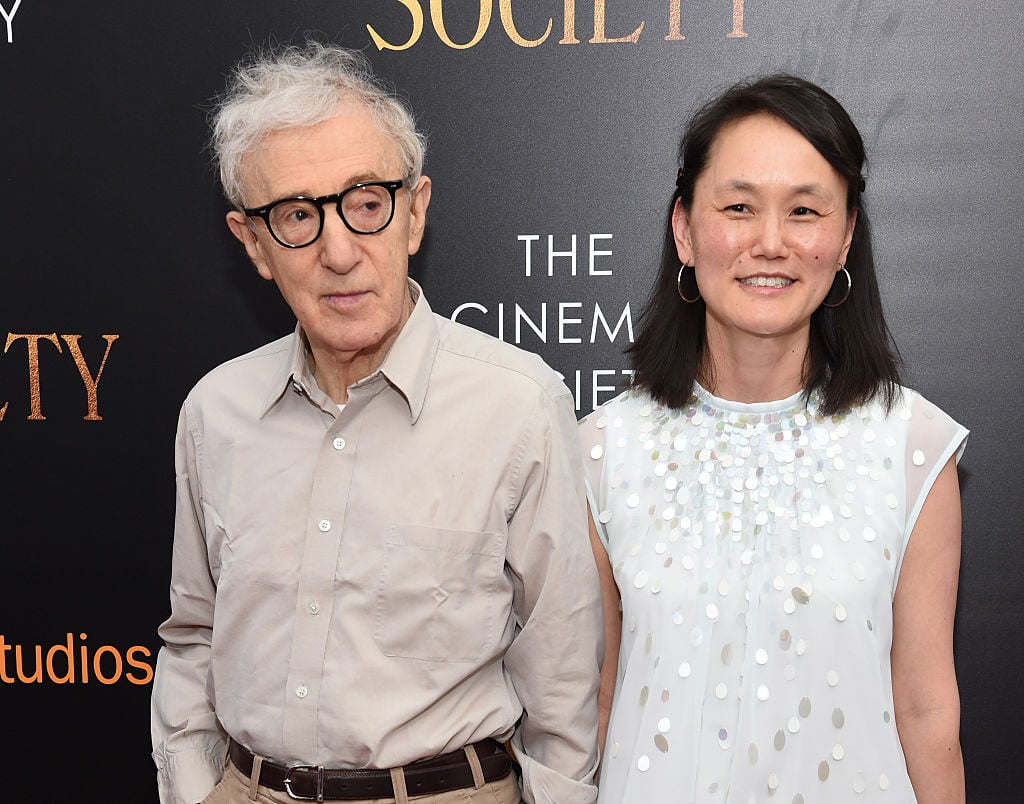 Year adopted: 1978
Father: Co-adopted by André Previn
A year before Farrow and Previn's divorce, they adopted Soon-Yi from Korea. Soon-Yi may be the child most shrouded in controversy, as she began having a relationship with Woody Allen in the late-80s while her mother was also in a long-term relationship with him, People reports. And Jezebel reports that Farrow didn't consider Soon-Yi part of the family by 1992, as she was banished from the home for her actions.
Today, Soon-Yi and Woody Allen are married and have been since 1997. The couple adopted a daughter, and she's a stay-at-home mom living in Manhattan.
Moses Farrow
Year adopted: 1980
Father: Co-adopted by Woody Allen
Farrow originally adopted Moses, a 2-year-old orphan from Korea with cerebral palsy, by herself. He was later co-adopted by Woody Allen in 1991, Jezebel reports, though their relationship has been quite rocky over the years.
Today, Moses is a licensed family therapist and adoption counselor in Connecticut. He also does some side work as a freelance photographer and has a son and a daughter.
Dylan Farrow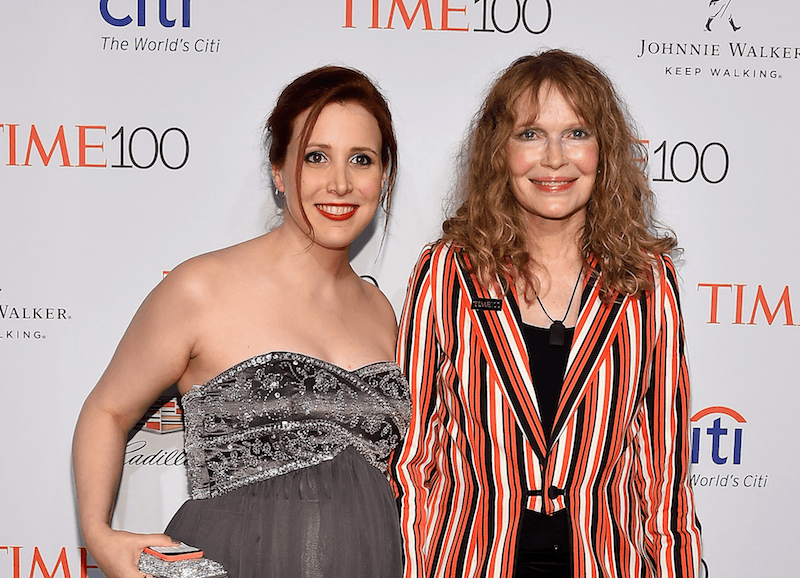 Year adopted: 1985
Father: Co-adopted by Woody Allen
Farrow's attempts to conceive with Allen proved futile at this point, so she was adopted by Farrow in 1985 and then co-adopted by Allen in 1991. You probably know her best for speaking out against Allen for molesting her as a child. The Huffington Post notes the allegations first started in the '90s and then were brought to light again in 2014.
Today, Dylan lives in relative anonymity and is a freelance graphic designer in Florida. She married in 2010 as well.
Satchel O'Sullivan "Ronan" Farrow
Year born: 1987
Father: Woody Allen
After several years of trying to conceive a child with Allen, it finally happened for Farrow in 1987 with Ronan. Controversy has since surrounded Ronan, as there's speculation he may actually be the son of Sinatra and not Allen.
Ronan was known for his intelligence in his youth, as he was the youngest graduate of Bard College at 15 years old, People reports. He then went to Yale and was an advisor to Hillary Clinton when he was just 25. Since then, he's done deals with MSNBC and landed a book deal with Penguin Press, Jezebel reports.
Tam Farrow
Year adopted: 1992
Father: None
Mia adopted Tam, a blind Vietnamese girl, a month after learning of the affair between Allen and Soon-Yi in 1992, Jezebel says. For that reason, it seems Farrow mainly raised Tam on her own. Eventually, in 2000, Tam died of heart failure due to a heart condition.
Isaiah Farrow
Year adopted: 1992
Father: None
In the same week Farrow adopted Tam in 1992, she also adopted Isaiah. As far as what he's doing today, People reports he accompanied Farrow to a Time's 100 Most Influential People party in 2012, and he went to the University of Connecticut.
Quincy Farrow
Year adopted: 1994
Father: None
Farrow adopted two more children in 1994, one of whom was Quincy (she originally went by Kaeli-Shea). She's the youngest of the Farrow kids and, according to Jezebel, couldn't use her arms as a child. She's now doing well and attending a college in Connecticut.
Thaddeus Wilk Farrow
Year adopted: 1994
Father: None
Also in 1994, Farrow adopted a paraplegic from India and named him Thaddeus Wilk in honor of the judge who helped her with her custody battle against Woody Allen (the judge's name was Elliott Wilk). Sadly, USA Today reports Thaddeus died from an apparent suicide gunshot wound at 27 years old in 2016.
Frankie-Minh Farrow
Year adopted: 1995
Father: None
Frankie-Minh was the last child Farrow adopted. Not much is known about Frankie-Minh, though Jezebel notes she's blind, from Vietnam, and named after Frank Sinatra.
Check out The Cheat Sheet on Facebook!