'A Wrinkle in Time' and More Disney Movies That Disappointed at the Box Office
Disney's A Wrinkle in Time has gotten off to an underwhelming start at the box office. Despite the movie boasting a strong cast and being based on a popular book, its opening weekend performance fell below expectations.
This is hardly the first time a major Disney film has disappointed at the box office, though. We typically associate the Disney brand with guaranteed profits, but there have been some truly disastrous releases in the studio's history, some of which were so catastrophic that they help put A Wrinkle in Time's more middling performance into perspective.
Here's a look at some of the Disney movies that had lackluster box office runs, including two that have since become cult classics.
1. A Wrinkle in Time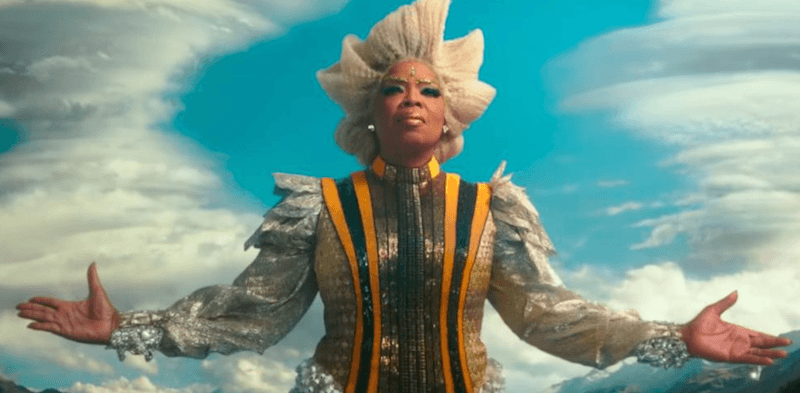 A Wrinkle in Time got off to a slow start in its opening weekend, debuting with $33 million domestically. This fell below expectations, and it was less than Black Panther made in its fourth week of release.
It's certainly possible that A Wrinkle in Time will have great legs and hold well in the coming weeks. But the movie looks unlikely to break even. After all, according to Deadline, Disney spent about $250 million on it in total when factoring in prints and advertising costs.
The disappointment of A Wrinkle in Time could be due to a variety of factors, including mixed reviews, kids not having as much familiarity with the book as anticipated, and a release date too close to the unexpected phenomenon of Black Panther.
Next: Another recent live-action Disney movie with a great cast that didn't do very well. 
2. Tomorrowland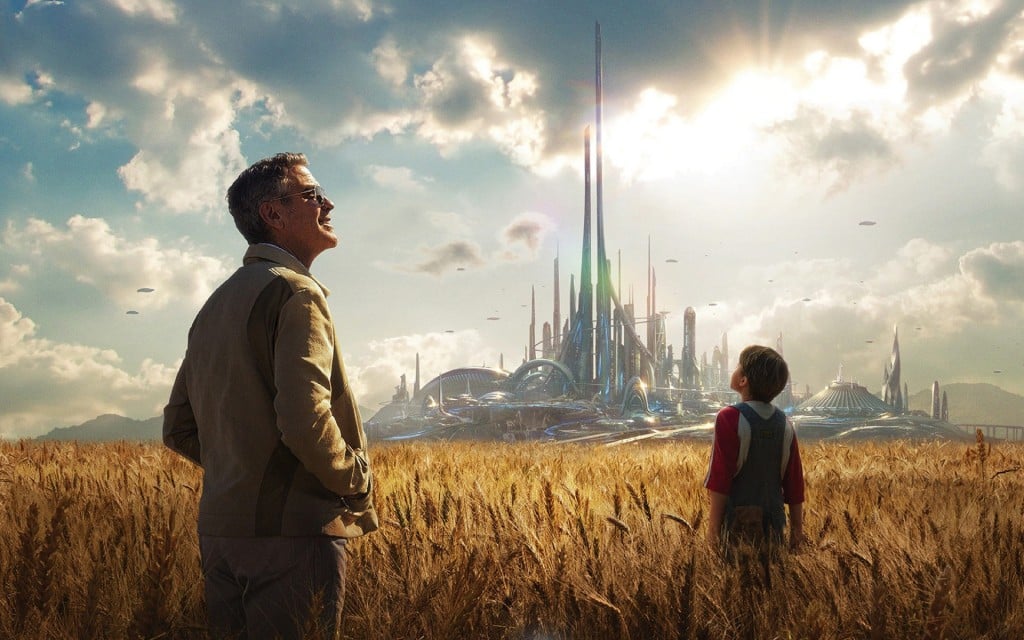 Based on the popular future-themed section of their theme park, Disney was hoping that Tomorrowland would be a massive hit. The company positioned it right at the beginning of the summer movie season and gave it a budget of nearly $200 million. And that's not even factoring in the marketing costs: $150 million, according to The Hollywood Reporter.
But Tomorrowland was not the success the studio was looking for. It did manage to achieve the No. 1 spot at the box office in its opening weekend, but it only grossed $33 million in those first few days. It went on to take in a total of $93 million domestically. The overseas gross ultimately brought Tomorrowland to $209 million. This means that Disney lost about $130 million on it.
Next: This movie did so badly that it made the chairman of Walt Disney Studios resign. 
3. John Carter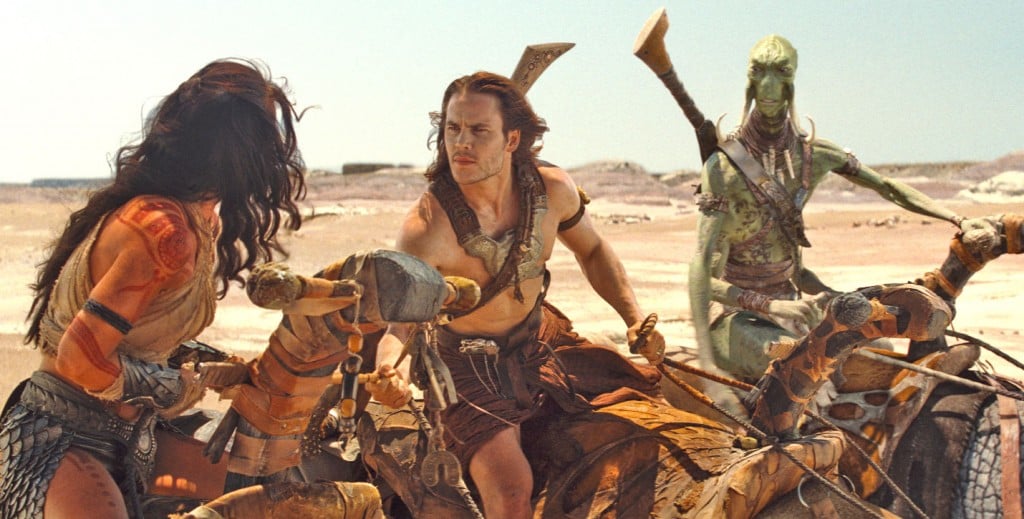 When Tomorrowland flopped, the movie everyone compared it to was 2012's John Carter, another live-action Disney film that didn't connect with audiences.
The movie, which received mixed reviews, came in at No. 2 at the box office in its opening weekend, grossing $30 million. It did decently overseas with $211 million, but U.S. audiences just weren't into it. The final worldwide gross was $284 million. That might not have been so bad had the movie not cost over $300 million.
John Carter was such a disaster that Rich Ross, the chairman of Walt Disney Studios, resigned just a month after it came out. The studio reportedly lost about $200 million on the film.
Next: This terrible animated movie had a shockingly bad performance. 
4. Mars Needs Moms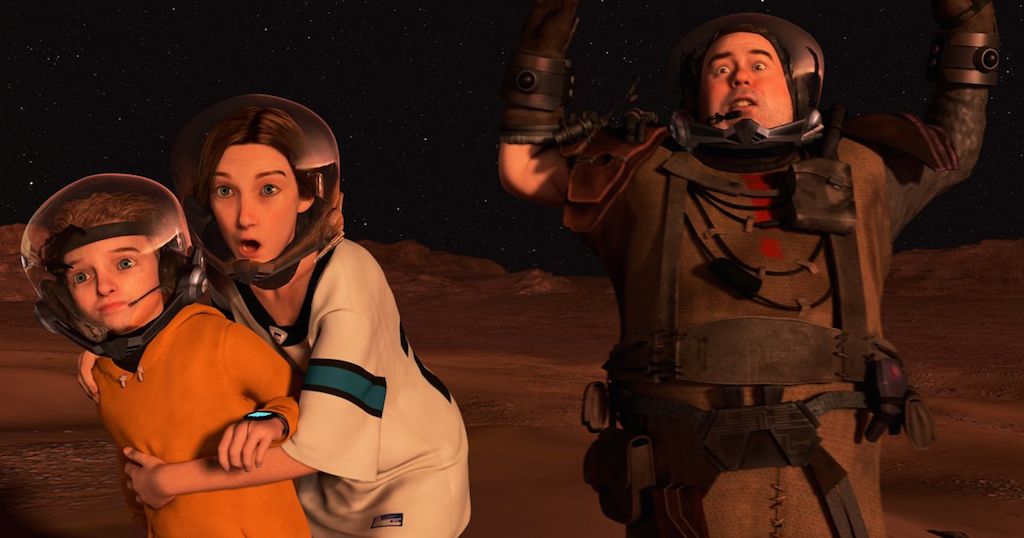 So far, all of these movies have been live action. But Disney animated films are never a sure thing, either. Take, for instance, their 2011 movie Mars Needs Moms, which was a co-production with Robert Zemeckis' ImageMovers Digital.
Despite being a major animated release from Disney, the film had a catastrophic opening weekend of only $6 million, which put it in fifth place. At the time, this was the 12th worst opening weekend of all time for a movie released in over 3,000 theaters, according to The Hollywood Reporter. The movie went on to gross a total of $21 million domestically. Unlike some other films on this list, the overseas gross didn't help Mars Needs Moms much; it only made $17 million internationally.
The result was an animated movie that cost $150 million and only took in $38 million worldwide, making it one of the most legendary box office failures in recent history.
Next: This comedy somehow managed to come in 10th place in its opening weekend.
5. Mr. Magoo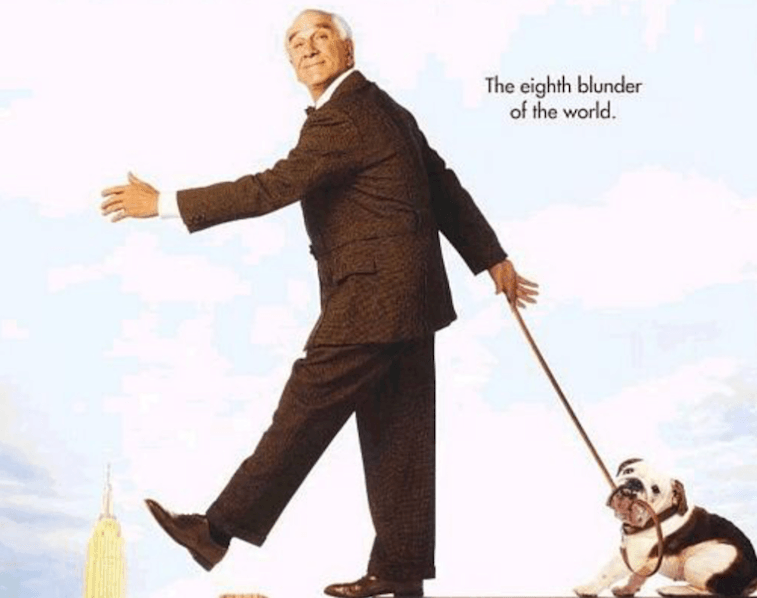 Disney barely even gave the 1997 film Mr. Magoo a chance, only opening the movie in 1,800 theaters; most movies at that time opened in about 2,700 theaters. But even keeping this in mind, the Leslie Nielsen comedy still managed to do impressively badly.
The movie came in tenth place on its opening weekend, grossing just $5 million. It managed to make less money than Flubber, which was in its fifth weekend. The film went on to gross $21 million total, below its budget of $30 million. To this day, this is one of the worst-reviewed Disney movies of all time, with a score of 3.9 on IMDB.
Next: This sequel to one of the most popular films ever went on to become a cult favorite after failing at the box office.
6. Return to Oz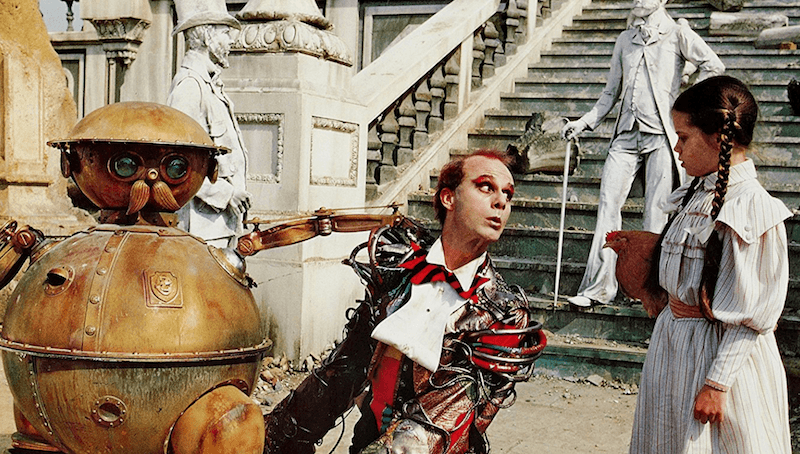 Return to Oz is definitely one of the weirdest sequels ever made. In this Wizard of Oz follow-up, Dorothy is forced into electroshock therapy and has to escape before being brain damaged, only to journey back to Emerald City and get chased around by people with wheels for hands and feet.
The fact that the movie was so dark and bizarre may explain why it didn't catch on, despite being a sequel to one of the most beloved movies of all time. It opened at No. 7, coming in far behind a Rambo sequel that had already been out for a month.
In the end, Return to Oz made $11 million on a reported budget of $28 million. It would take nearly 30 years for Disney to make another theatrically-released Oz movie with 2013's Oz the Great and Powerful, which was much more successful and grossed nearly $500 million worldwide.
Next: This animated film from the early 2000s was a huge step back for Disney.
7. Home on the Range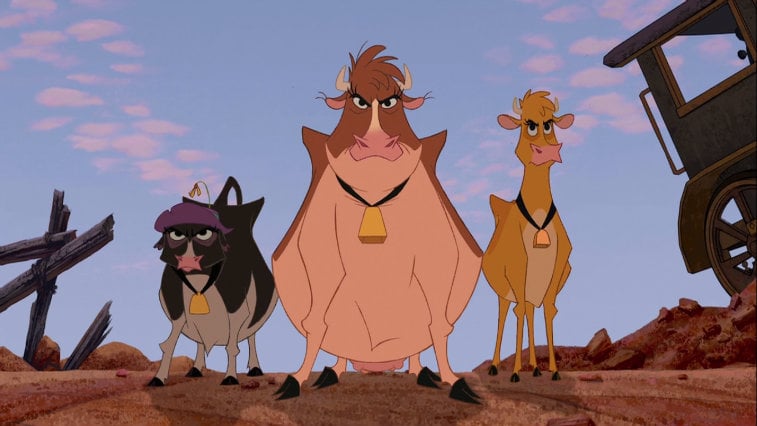 After a renaissance period lasting about 10 years, Walt Disney animation really started to struggle in the early 2000s. Several movies in a row — from Atlantis: The Lost Empire to Treasure Planet and Chicken Little — either received mixed reviews or disappointed at the box office.
But the absolute worst example of that was Home on the Range, their 2004 talking cow comedy. The reviews were not great, and it only opened to $13 million, losing to Scooby-Doo 2: Monsters Unleashed in its second weekend. The movie ended up taking in $50 million domestically and $103 million worldwide.
That might be a respectable gross had the film's budget not been so high: it cost $110 million.
Next: Like A Wrinkle in Time, this was another live-action Disney film based on a book.
8. Around the World in 80 Days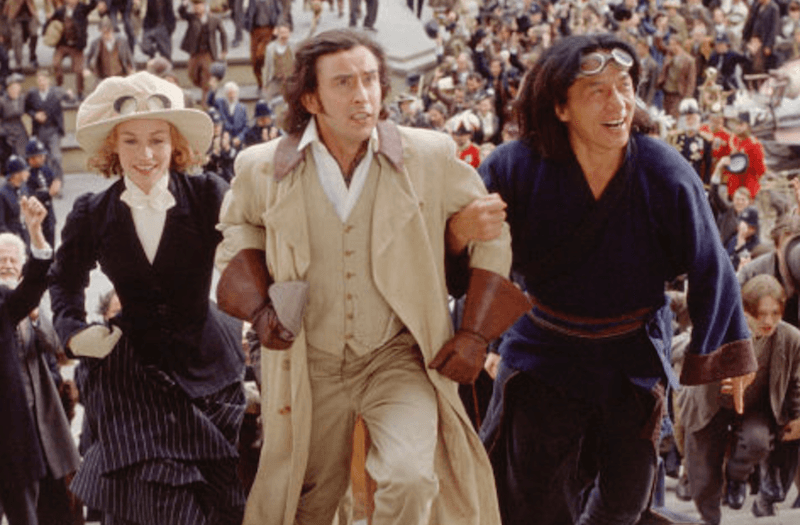 A Wrinkle in Time isn't the first instance of Disney adapting a classic book and the result not really resonating. There was also 2004's Around the World in 80 Days. 
Based on the classic Jules Verne novel, this adventure movie starring Jackie Chan cost $110 million, but it only made $24 million in the United States and $72 million worldwide. The opening weekend was pretty disastrous: the movie came in ninth place, making about half of what Shrek 2 did in its fifth week.
Next: Unlike Pirates of the Caribbean, this Disney movie based on a theme park attraction was a big failure.
9. The Country Bears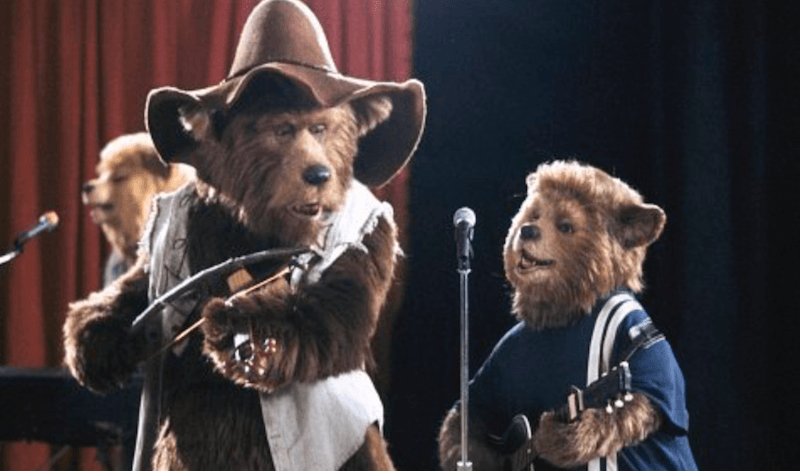 The first Pirates of the Caribbean was a huge hit, which surprised a lot of people who thought the idea of making a movie based on a theme park ride was incredibly dumb. Those people were expecting something closer to the studio's 2002 release, The Country Bears.
Based on the popular Country Bear Jamboree theme park attraction, this Christopher Walken comedy was destroyed by critics. And kids were apparently not interested, as it opened at No. 5 with just $6 million, losing to Men in Black II in its fourth week. The Country Bears ended up grossing a total of $18 million worldwide on a budget of $35 million.
Next: This animated film from the 1980s has since become a cult hit.
10. The Black Cauldron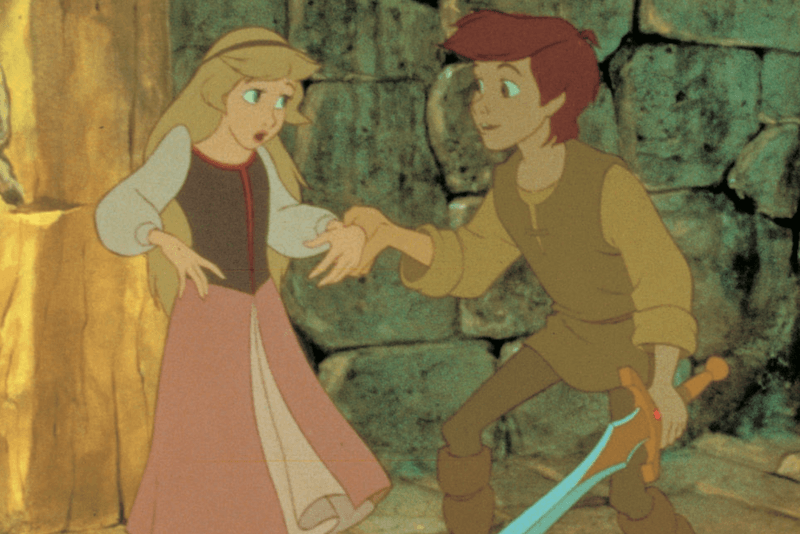 After achieving success early on in the 1980s with The Fox and the Hound, Disney released The Black Cauldron in 1985. At the time, it was the most expensive animated movie ever made, costing $44 million. For comparison, their last animated movie, The Fox and the Hound, only cost $12 million.
So the fact that it was so expensive already set The Black Cauldron up for box office disappointment. But another issue was the fact that it was the first animated Disney film to receive a PG rating due to its dark and disturbing imagery.
The Black Cauldron ended up making only $4 million in its opening weekend, and $21 million total. This was enough of a disaster that it nearly drove Disney to bankruptcy.
Check out The Cheat Sheet on Facebook!