'Wam,' 'Pup,' and 'Floor Seats' Among Standout Songs on A$AP Ferg's Third Album
Born and raised in the Harlem neighborhood of New York City as Darold Brown, A$AP Ferg rose to fame in 2012 after his breakthrough hit, "Work." Inspired by his father who owned a boutique which printed shirts and logos for record labels including Diddy's Bad Boy Records, Fergie initially wanted to pursue fashion.
However, in 2009, he began rapping after high school friend, A$AP Rocky, pushed him to pursue music. The two then joined the hip hop collective A$AP Mob, headed by the late A$AP Yams, which could be considered one of the most successful collectives ever.
Since 2013, Ferg has dropped four full-length projects including two albums, Trap Lord (2013) and Always Strive and Prosper (2016), as well as two mixtapes, Ferg Forever (2014) and Still Striving (2017).
For the rapper's first EP or third studio album, he teamed up with the hottest names in the industry to create a nine-track project titled Floor Seats. He released a few songs before the EP including "Wam" featuring MadeinTYO and "Pups" with A$AP Rocky which have turned into early fan-favorites.
In a nearly 26-minute long EP, Fergenstein delivered a solid project about his lavish lifestyle and included a couple of songs for the ladies as well.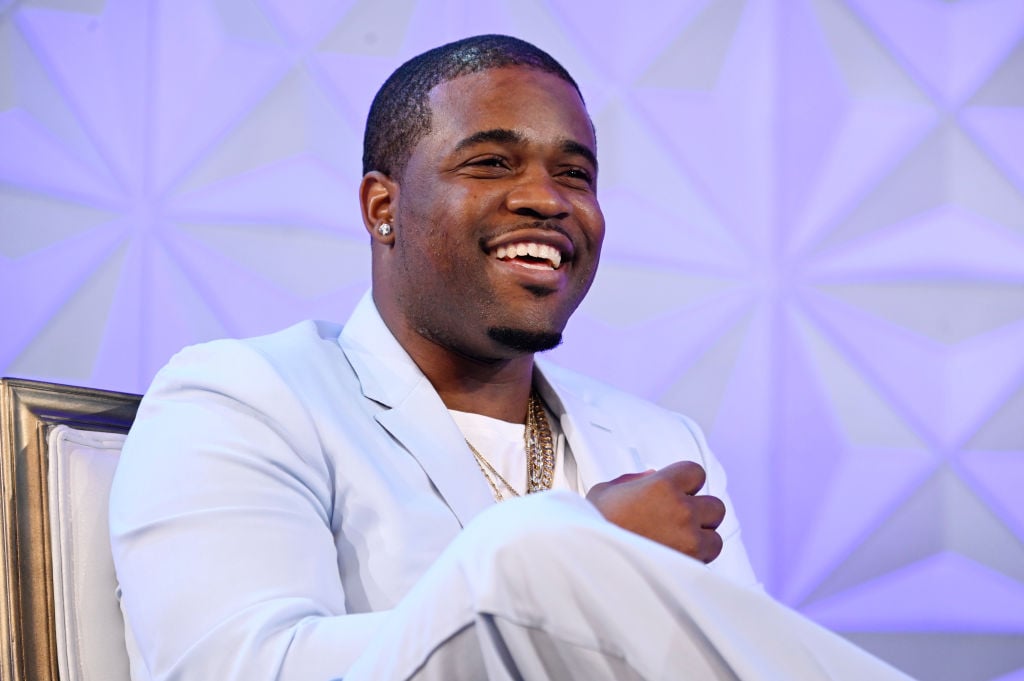 Floor Seats
On the intro to his EP, the Trap Lord sampled "Smack My B***h Up" by The Prodigy to rap about his hard grind to the top. Produced by Roofeeo, he released the song and video ahead of the album on July 18.
Wam featuring MadeinTYO
Fergenstein teamed up with Atlanta rapper MadeinTYO for this sequel to their 2018 collaboration, "Ned Flanders." They brag about their luxurious lifestyles on this track which interpolates "Faucet Failure" by Ski Mask the Slump God. He released "Wam" on July 15, a few days before "Floor Seats."
Pups featuring A$AP Rocky
On this Frankie P production, Fergie enlisted frequent collaborator, A$AP Rocky as they rapped over samples including "Everything Good To You (Ain't Always Good For You) by B.T. Express, Mo Bamba by Sheck Wes, and DMX's "Get At Me Dog" featuring Sheek Louch.
Released before any other song on this album, May 9, they brag about their riches and how close the Mob members are to each other.
Other songs on the album
Jet Lag – Produced by Ben Jayne and Beat Billionaire, the rapper talked about his successful lifestyle and sexual endeavors he has as a result.
Wigs featuring Asian Da Brat – Released July 12, this twerk anthem is the remix to his original featuring Anthabee and City Girls.
Butt Naked featuring Rico Nasty – Marking the first collaboration between the two, this track interpolates Project Pat's "North Memphis."
Hummer Limo – Produced by Timbaland, Angel Lopez, and Frederico Vindver, Fergivicious rapped about how loved he is by women due to his wealth.
Ride featuring Ty Dolla $ign – For their second collaboration, the two sang about unrequited love and their desire to go on a ride with her.
Dreams, Fairytales, Fantasies featuring Brent Faiyaz – Sampling The Notorious B.I.G's "Sky's the Limit," Ferg and the Maryland crooner close the EP out by detailing their seemingly unreal interactions with beautiful women.