Aaron Carter Reportedly Screams at Judge and Is Forced to Surrender His Guns — Here's Why
Aaron Carter is back in the news once again, this time involving his sister's restraining order against him. He took to his social media to talk about what went down in court. He said he was "devastated." Read on to learn more about what actually happened.
Aaron Carter speaks out about what happened in court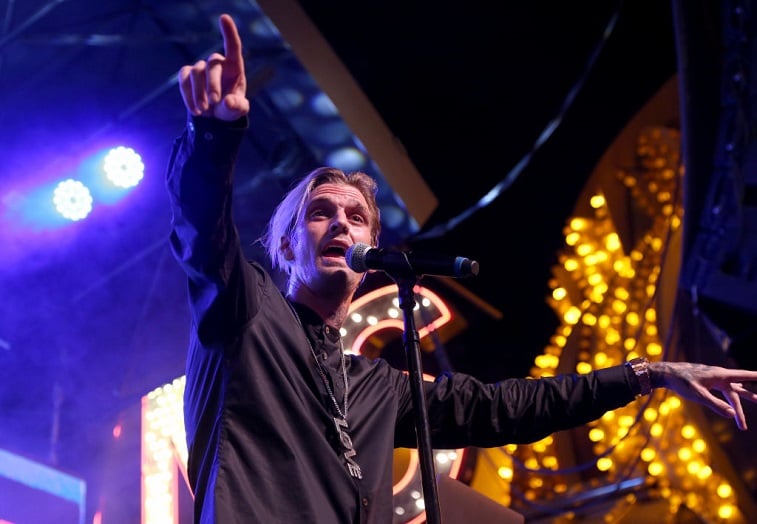 Aaron Carter wrote on his Instagram story about what happened in his own words. "I am devastated by what happened in court today. My sister [Angel Conrad] lied over and over in an effort to take away my 2nd Amendment rights and she did it on behalf of my brother [Nick Carter] to silence me talking about how he raped and sexually assaulted multiple women," Carter said. "I will abide by the judge's order, but I will not stop speaking on behalf of victims such as [Nick's accuser] Melissa Schuman."
Carter also spoke about how he was "saddened" about everything that's happened. "I am saddened by my family and what they have done to me. Your lies have broken my heart," said Carter.
Aaron Carter posts to social media about the court case
The singer also posted a picture of himself high-fiving Schuman outside court where things took place. "Yes!!! No more fake Halo's for a year. #NoAngelo TRO IN PLACE FOR 1 more year!!," the post reads in regards to the restraining order.
Carter also wrote on Twitter that he lost the case and needs to move. "Lost my court case… lost everything … gotta move ASAP," the tweet reads.
Carter reportedly screamed at the judge and was forced to surrender his firearms
TMZ reports that Carter actually screamed at the judge who told him he is too dangerous to possess firearms. Carter lost in court during the hearing and was ordered to surrender his guns. Carter reportedly screamed at the judge saying he would go out of the state to buy more. The judge also ordered Aaron to not have any contact with his sister Angel Conrad or her family for one year.
Aaron's brother and sister took out restraining orders against him
Aaron's brother Nick Carter took out a restraining order along with Angel and posted about it on Twitter when things first went down. "After careful consideration, my sister Angel and I regret that we were required to seek a restraining order against our brother Aaron today," Nick wrote. "In light of Aaron's increasingly alarming behavior and his recent confession that he harbors thoughts and intentions of killing my pregnant wife and unborn child, we were left with no choice but to take every measure possible to protect ourselves and our family."
Aaron Carter reveals shocking allegations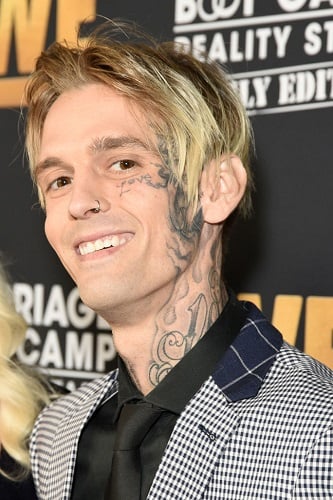 Since the restraining order was first taken out, things have gotten heated. Aaron has alleged via Twitter some allegations against members of his family. He wrote that he's been raped and had to go through treatment for recovery. "I have spent the last 15 years of my life going to therapy for abuse & rape, I've been through many different treatments, I have finally found the right treatment. I have had my ups and downs, I continue to work on my mental health and I will soon not have to take anything," he revealed.
But Aaron didn't stop there. He then made some shocking allegations against his late sister Leslie and his brother: "My sister raped me from the age of 10 to 13 years old when she wasn't on her medications and I was abused not only sexually by her but by my first two back up dancers when I was 8 years old. And my brother abused me my whole life."
Aaron Carter has been going through a lot recently and it doesn't look like it's going to let up anytime soon.