Aaron Carter Reveals Shocking Allegations After Brother Nick Carter's Restraining Order Against Him
The Carter family is going through a lot right now. Their name has been splashed through the headlines recently for a number of reasons.
The Carter family is going through a lot right now. Their name has been splashed all over the headlines recently for a number of reasons. Nick Carter of the Backstreet Boys took out a restraining against his brother, Aaron Carter and things have escalated from there.
Nick Carter gets a restraining order against Aaron
Nick took to Twitter to explain his reasoning to fans and the world on September 17. Nick posted to Twitter: "After careful consideration, my sister Angel and I regret that we were required to seek a restraining order against our brother Aaron today. In light of Aaron's increasingly alarming behavior and his recent confession that he harbors thoughts and intentions of killing my pregnant wife and unborn child, we were left with no choice but to take every measure possible to protect ourselves and our family."
Nick also shared some hashtags along with the post: "#mentalhealth, #GunControlNow, #GunControl." He finished off the post with: "We love our brother and truly hope he gets the proper treatment he needs before any harm comes to himself or anyone else."
Aaron Carter responds and says he turned in his firearms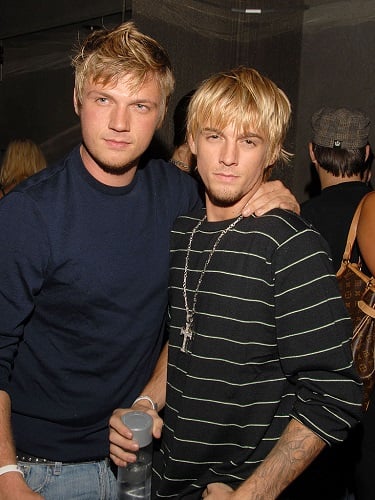 Aaron Carter responded in a Twitter war-for-the-ages and accused his siblings of shocking behavior. "So my brother just got a restraining order against me. And I was just served lol," the singer wrote. He also shared that he gave the local sheriff's department his rifles.
"So today I decided to voluntarily allow the sheriff's department to hold on to two of my rifles. I'm doing this to show my good faith and cooperation with law enforcement. @DOJPH #GunSafety #GunControl," Aaron tweeted in response.
Aaron reveals shocking allegations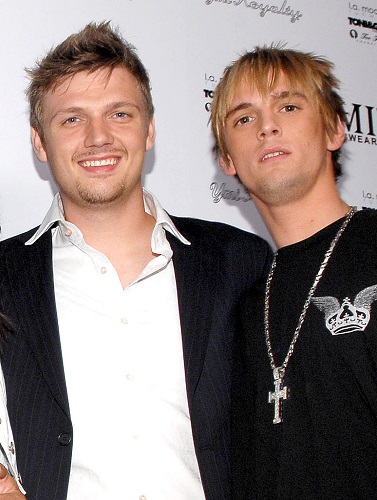 Aaron revealed that he was raped and had to undergo treatment for it. "I have spent the last 15 years of my life going to therapy for abuse & rape, I've been through many different treatments, I have finally found the right treatment. I have had my ups and downs, I continue to work on my mental health and I will soon not have to take anything," he revealed.
Aaron then made some shocking allegations against his late sister Leslie and his brother: "My sister raped me from the age of 10 to 13 years old when she wasn't on her medications and I was abused not only sexually by her but by my first two back up dancers when I was 8 years old. And my brother abused me my whole life."
Aaron responds to numerous Twitter users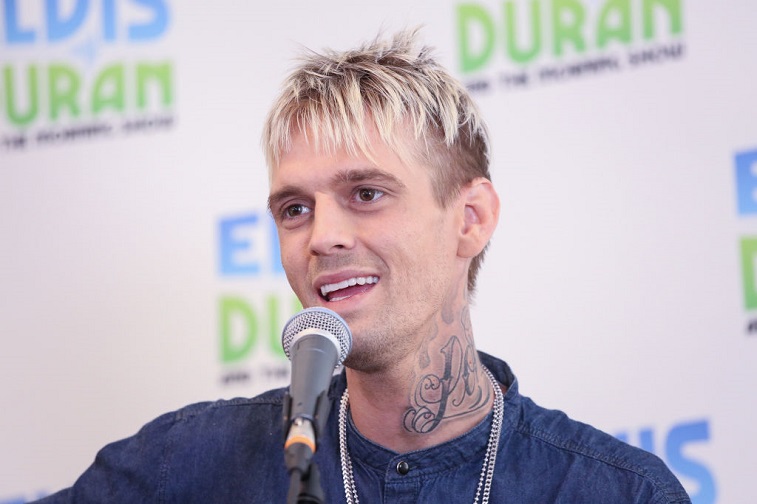 He didn't stop there. Aaron took the time to respond to numerous users on Twitter and he is clearly upset. Aaron also shared a popular GIF of himself at 13 at an award show in which Nick pied him in the face. He says he broke his nose in that incident on television that has now become a GIF.
"I was 13 look at my brother's face before he broke my nose with a pie at the kids choice awards during my acceptance speech. He's bullying these women with power and money and now I'm back. And powerful and wealthy and healthy. Nick cannot stop his own reckoning," he wrote.
The drama with the Carter family is certainly not over. There will definitely be more to come. The public is watching to see what will happen amid these new allegations.