Aaron Paul of 'Breaking Bad' On Why Millie Bobby Brown Is So Good At Acting
We've watched Milli Bobby Brown grow up in the three seasons of Stranger Things. From a young medical experiment runaway to a moody teenager, the character of Eleven has certainly undergone quite the arc.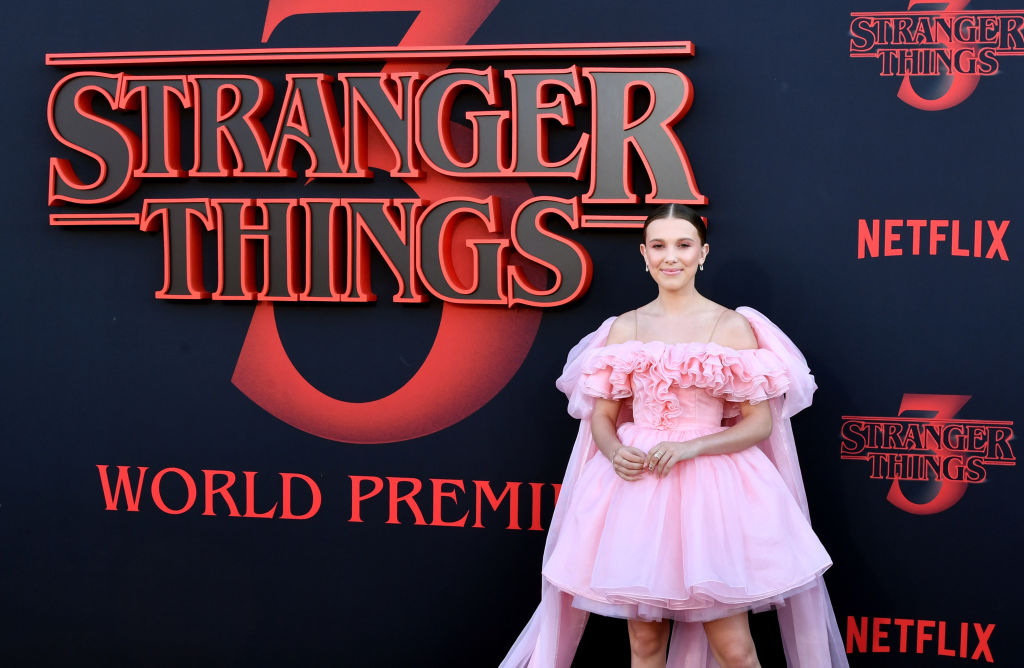 Just before the Season 3 premiere, Brown took to her Instagram stories to express her excitement. She couldn't wait for everyone to meet teenage Eleven. 
"I'll let you in on a little secret…this was my favorite season to film and my favorite season to watch. This year Eleven is growing up. She is evolving into a real teenager. To watch her progression with fashion, relationships, and personal trauma is so beautifully written and directed and I was so lucky to be able to portray el in the way she deserved. Mike and El in this season are ADORBBBBSSSS and just wait for MAX and EL OMG I NEED TO SHUT UP IT'S ONLY 11 MINUTES," she exclaimed.
When Stranger Things first premiered, Brown's acting abilities took the world by storm. Casual viewers and critics alike were blown away at Brown's performance, filled with nuance and an emotional maturity that many actors three times her age only strive to achieve.
Aaron Paul, of Breaking Bad, couldn't help but take notice.
The secret to Millie Bobby Brown's talent as told by Aaron Paul
"The first time I met Millie Bobby Brown was inside an ice cream shop. My wife and I had superfanned her, like most of the public did when they first saw her onscreen in Stranger Things. We asked if she wanted to meet up, and she said yes. We screamed. We picked a little ice cream shop in New York City, and then, suddenly, we were all together," Paul wrote of Brown for Time Magazine.
He continued: "The moment we started speaking, I realized we were in the wrong setting. I had thought, Oh, she's 12, let's get ice cream. No. She may have been 12 in years, but her spirit and mind were timeless. A wise woman was speaking from her cherubic face. It was like speaking to a future mentor with a perspective and groundedness that I could only have dreamed of at that age. Or at any age, if I'm being honest."
Paul partially attributes Brown's advanced acting abilities to her wise-beyond-her-years-maturity. 
"Maybe that's why she's such an extraordinary actor. She somehow understands the human experience as if she has lived it for a thousand years. I'm proud to know her. To call her a friend. To call her my adopted daughter," he concludes.
Brown's co-star, Dacre Montgomery (Billy Hargrove), also witnessed a profound maturity from the Godzilla: King of the Monsters actress.
"She's an old soul," he said in an interview with E! News. "She's got a lot of maturity for her age and I admire that definitely. She's super committed in the scenes. It gets very emotional between us towards the end of the season and I felt like she could really meet you at that level, and for a fourteen-year-old, I found that really fascinating."