Abbi Murphy From 'Below Deck' Says There's More to the Marriage Proposal Story
Abbi Murphy from 'Below Deck' says there is much more to that text message marriage proposal.
The Below Deck crew seemed shocked when they learned that deckhand Abbi Murphy got engaged via text message.
The tiny redhead sat at a table texting with her boyfriend Patrick. The conversation started out with casual banter but ended with a marriage proposal. Murphy seemed stunned but happy. She shared the news with the rest of the crew who admitted in confessionals the proposal seemed odd.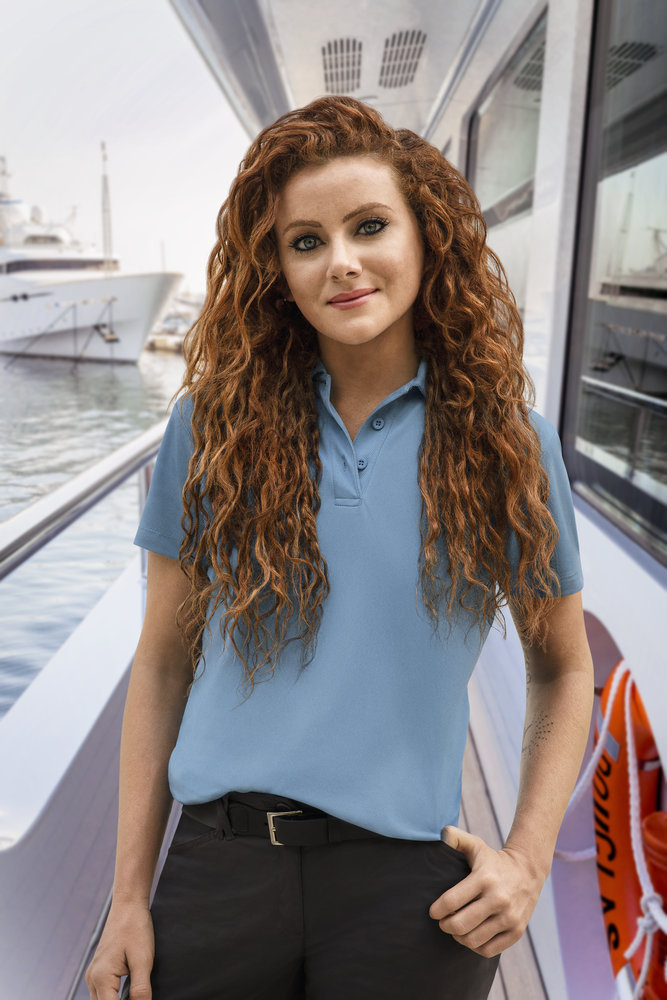 When the episode aired, Murphy received a similar response and even some backlash about the proposal. Murphy said even her family was impacted by the hate she was receiving. "My aunt is reading #BelowDeck comments and is now crying at work because she feels bad for me. I never thought I'd be talking someone else off a cliff over my haters. 'It's okay, don't let them get to you' -me," Murphy shared. She went further by sharing more details of the engagement and marriage on her Instagram story.
The proposal was more than just a text message
Viewers saw a quick text message with a proposal. It appeared as though the proposal was the first time the couple had a serious exchange about their relationship, which was confusing to viewers.
But Murphy said the couple had talked about a permanent commitment for some time. "Check out my insta story for the explanation behind the txt message engagement! There was a discussion…wasn't a random 'will you marry me,'" Murphy tweeted. "There was a lot more discussion around the decision of course! But at the end of the day, who cares!!! It's working out lol… thanks for being understanding."
Although Murphy received hate, she also had many messages of support. Several people shared similar stories that ended up in a lifelong marriage. "We eloped too," one person shared on Murphy's wedding tweet. "Best decision ever. Married almost 24 years. Congrats."
The story goes much deeper
Murphy posted to her Instagram story that she's getting a lot of hate about how she got engaged. "I mean … I get it because it looks like it was a random text that I got, 'Will you marry me' as a romantic gesture," she shared.
"But of course it was a discussion and there's a story behind it," she continues. "I was overstaying my Visa in Greece and that's why we really never made it official in the first place because it was common knowledge that at some point I'd have to leave and we couldn't continue our relationship."
"And then we had that same discussion while I was on the boat," she adds. "Instead of being like, 'Alright, peace out, sorry, we can't be together' he was like, 'Well, would you marry me and we can continue our relationship in Greece?' And that's really how it happened."
She's living her life in Greece
Ironically, the first charter guest on Below Deck this season proposed to his girlfriend. Chief stew Kate Chastain arranged for a violinist and a romantic dinner for two as the couple got engaged on Valor.
While Murphy admits it isn't that big proposal, she's happy. "I know it's not romantic. I know its not roses and butterflies. But it is the truth. And now at the end of the day, it's kind romantic because we had a beautiful ceremony We're happy. We sailed the Greek islands together and hopefully it works out."