ABC News Mourns the Loss of Legendary Newswoman
ABC News and NPR political reporter and news analyst Cokie Roberts passed away on Tuesday, September 17, at the age off 75 due to complications from breast cancer.  In the big leagues along with news veterans Barbara Walters and Diane Sawyer, Roberts paved the way for many women in the news industry, setting a gold standard on compelling reporting in the media and accuracy in her reporting in the age of 'fake news.'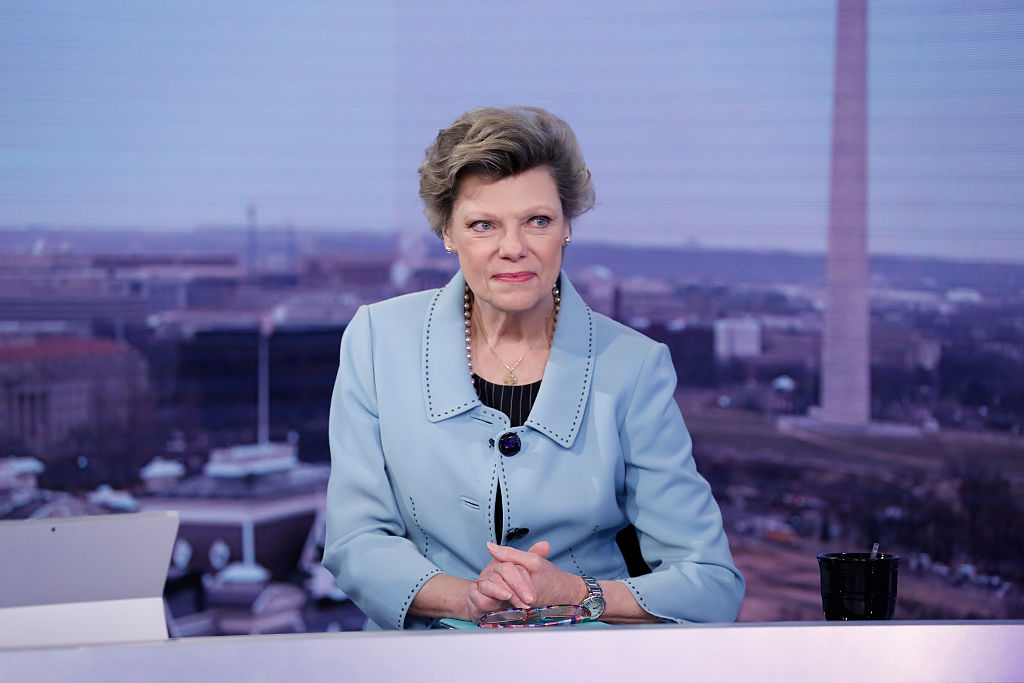 A trailblazer
According to the Hollywood Reporter, Roberts was born Mary Martha Corinne Morrison Claiborne Boggs on Dec. 27, 1943. Roberts worked in television, public radio, and publishing for over 40 years, starting at CBS Radio as a foreign correspondent in the 1970s, moving on to NPR and ABC News simultaneously.
Roberts began at ABC News as a contributor on This Week With David Brinkley, and rose to become ABC's chief congressional analyst, as well as co-anchoring This Week With Sam Donaldson from 1996 to 2002, as stated by the Hollywood Reporter.
Also a best-selling author, a statement from ABC News President James Goldston said Roberts won "every major award in journalism and was recognized with over 30 honorary degrees." The legendary newswoman was also named one of the 50 greatest women in the history of broadcasting by the American Women in Radio and Television, and the Library of Congress declared her a "Living Legend" in 2008, according to the Hollywood Reporter. She was at ABC for three decades.
A family woman
Good Morning America reported that Roberts got her nickname "Cokie" from her older brother, who couldn't pronounce Corinne and gave her the unique moniker. 
Roberts was clearly a family woman with a devoted husband and several children and grandchildren. Roberts enjoyed a strong marriage to journalist and author Steven V. Roberts for 53 years, who was by her side at the time of her passing. She is survived by her children Lee Roberts and Rebecca Roberts; grandchildren Regan, Hale and Cecilia Roberts and Claiborne, Jack and Roland Hartman; along with numerous nieces, nephews and cousins.
Roberts was diagnosed with breast cancer in 2002, where she encouraged women to go for regular mammograms. At the time, she commented that her diagnosis didn't give her a fresh perspective on life since she already had her priorities in the right order. "I have always cared more about family than my career," she said, according to People. "I lost my father at age 58 in a terrible accident and I lost my sister at age 51. So I didn't need any extra perspective on life."
George Stephanopoulos, anchor of Good Morning America, recalled Roberts' kindness as a colleague and friend. "Her first question was always, 'How are your kids?'"he shared. "She knew what was important and she communicated that," Stephanopoulos said.
A devoted friend
Since Roberts' death, tributes have been flooding social media from friends colleagues, and even former presidents, praising the journalist's work as well as her character.
"Michelle and I are sad to hear about the passing of Cokie Roberts," President Barack Obama said in a statement as reported by Good Morning America. "She was a trailblazing figure; a role model to young women at a time when the profession was still dominated by men; a constant over forty years of a shifting media landscape and changing world, informing voters about the issues of our time and mentoring young journalists every step of the way."
"We are deeply saddened that Cokie Roberts is no longer with us," President George Bush released in a statement. "She covered us for decades as a talented, tough, and fair reporter. We respected her drive and appreciated her humor. She became a friend."
Good Morning America anchor Robin Roberts paid tribute to her colleague on Instagram. "Been searching for the words to convey my feelings about the passing of a beloved friend and colleague, Cokie Roberts. At a loss to describe her impact…her wisdom…her strength…her humor…her endless attributes and contributions. Her devotion to family was paramount and our families down South being lifelong friends is something I will forever cherish," she wrote.
"It was her office where you would go if you were having a bad day. It was her office where you would go if you wanted to talk about something personal," ABC Chief Global Affairs Correspondent Martha Raddatz said of Roberts.
Correspondent Karen Travers shared a story on Twitter of when she had twins in intensive care, where Roberts checked on her every week, made her dinners, and even set up a meal train.
These are just a few of the countless comments on Roberts' professionalism and personal integrity. She will be greatly missed.