ABC's 'Fresh Off The Boat' Has Been Cancelled – A Spinoff May Be In The Works
Fresh Off The Boat, the trailblazing ABC comedy that is in its sixth season, has been canceled by the network. The sitcom started off on the network in 2015. The cast, led by Randall Park and Constance Wu, have not yet made any statements.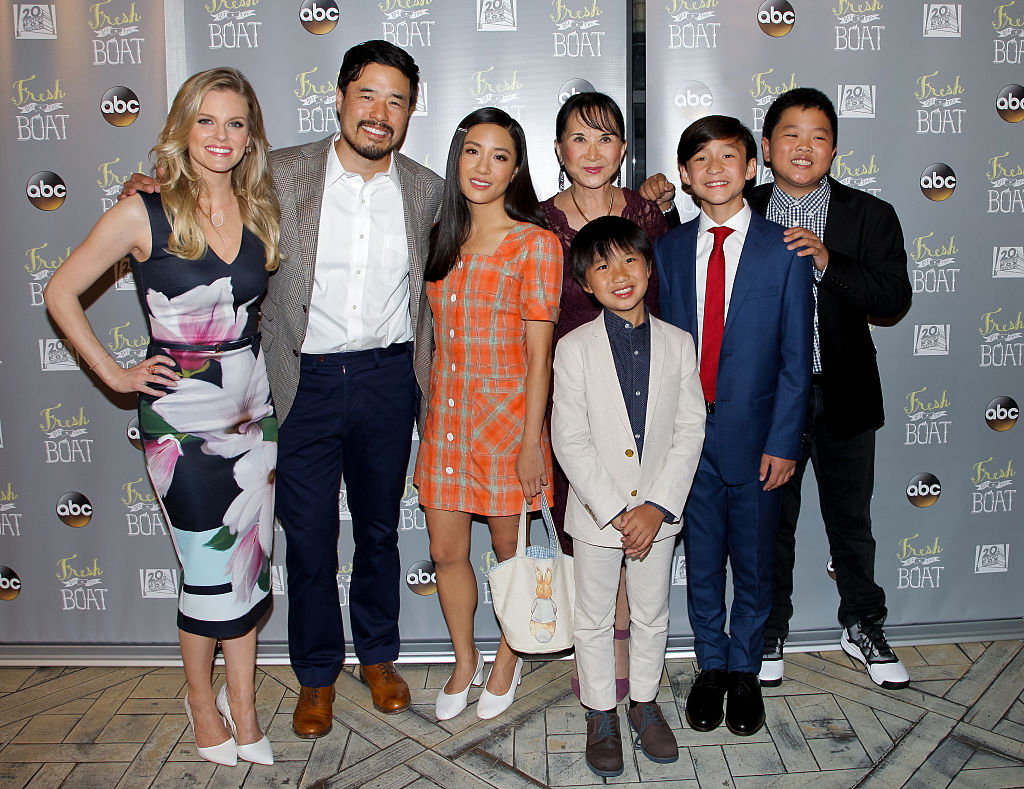 Most recently, Wu was under fire for expressing her outrage on social media that the show was picked up for a new season. She tweeted, "So upset right now that I'm literally crying. Ugh, F***. F***ing hell."
The actress had been hoping to pursue other roles and the new season thwarted her plans. She later made it clear she loved FOTB but had been looking forward to other opportunities.
ABC hasn't given an official reason for canceling 'Fresh Off the Boat'
An official explanation for why the sitcom's cancellation hasn't been given, but the show's ratings had been dropping off recently.
Karey Burke, ABC Entertainment president, spoke well of the series, saying in a statement that it "has helped pave the way for inclusion throughout the industry."
A source told Vulture that ABC notified production and the cast on Nov. 7 that it will not order more episodes and that the show will end next year, with its last two episodes serving as a one-hour series finale.
In a press release sent out on Friday, Nov. 8, show creator Nahnatchka Khan said, "I'm so proud of the show and what we've accomplished over the past six seasons. Thank you to everyone at ABC and 20th Century Fox Television for going on this ride with us."
"It was truly a special experience," she continued, "and hopefully will forever be a reminder of all the stories out there that deserve to be told. Like B.I.G. said, 'And if you don't know, now you know.'"
Eddie Huang must be happy
Eddie Huang, the author of the memoir that Fresh Off The Boat is based on, provided narration for the first season. After the first season, he grew disenchanted with the show, to say the least.
Although as of right now, he has not made any public statements, it's safe to say the celebrity chef is most probably ecstatic at the show's cancellation.
In 2015, he told New York magazine that ABC had turned his memoir into "a reverse-yellowface show with universal white stories played out by Chinamen."
"This show isn't about me, nor is it about Asian America," the author went on. "The network won't take that gamble right now. … Randall (Park) was neutered, Constance (Wu) was exoticized, and Young Eddie was urbanized so that the viewers got their mise-en-place."
There may be a spinoff to 'Fresh Off The Boat'
According to Variety, an episode of the show will begin filming in mid-November that introduces characters that may produce a new series.
Tentatively titled Magic Motor Inn, if it happens at all, the spinoff would center on an Indian family with a daughter who is a classmate of Eddie Huang (played on the series by Hudson Yang).
Read more: The Project Constance Wu Was 'Literally Crying' About Because of the Renewal of 'Fresh Off The Boat'