ABC's 'Roseanne' Spinoff May Be Happening Sooner Than You Think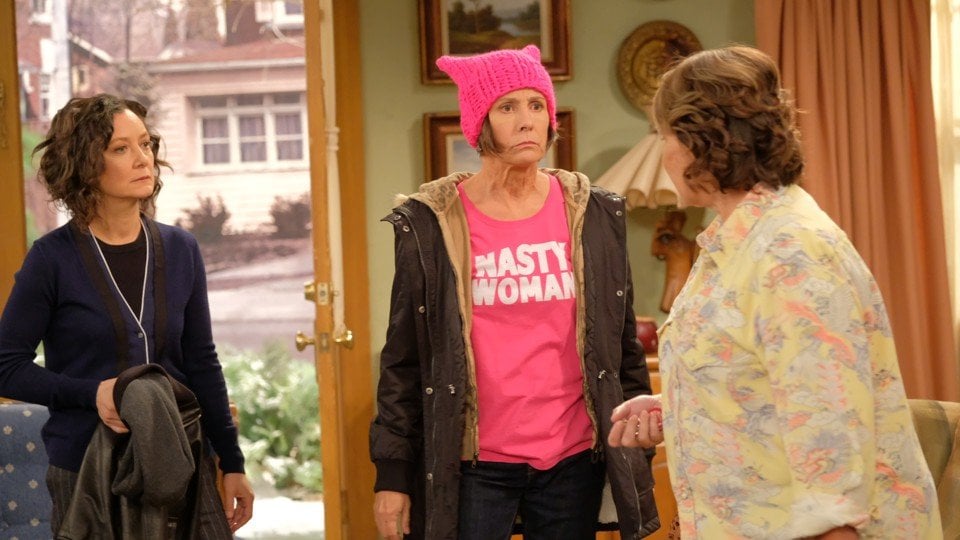 It's looking increasingly likely that Roseanne will go on without its title character. ABC is reportedly inching closer to ordering a spinoff, and this show might get on the air surprisingly quickly.
According to The Hollywood Reporter, a proposed spinoff centering around Darlene has just taken a big step forward, with Barr agreeing to waive financial rights in it. Because Barr helped create Roseanne, normally, she would benefit financially from a spinoff based around the same characters.
However, ABC previously promised to not finance any spinoff that Barr is involved in, either financially or creatively. So in order for a spinoff to continue, Barr would have to agree to step away. Now, she reportedly agreed to do just that, although an official deal is still in the works.
So when exactly would this show get on the air? Variety previously reported that it could be as soon as late November. Roseanne was already expected to return sometime in the fall, so this would not even be that long of a delay.
Season 11 of Roseanne had just started production in May when Barr sent her racist tweet that led to its cancellation; ABC had even given the show a place on its fall schedule. In fact, the stars had already negotiated their fees for the upcoming season; according to The Hollywood Reporter, they would receive those same fees for the spinoff.
Right now, the idea for the spinoff is reportedly to center it around Darlene Conner, Roseanne and Dan's daughter played by Sara Gilbert. Darlene was already one of the primary characters of the revival, so this would make sense. John Goodman and Laurie Metcalf will evidently return, so it would basically be the same show but just without Barr.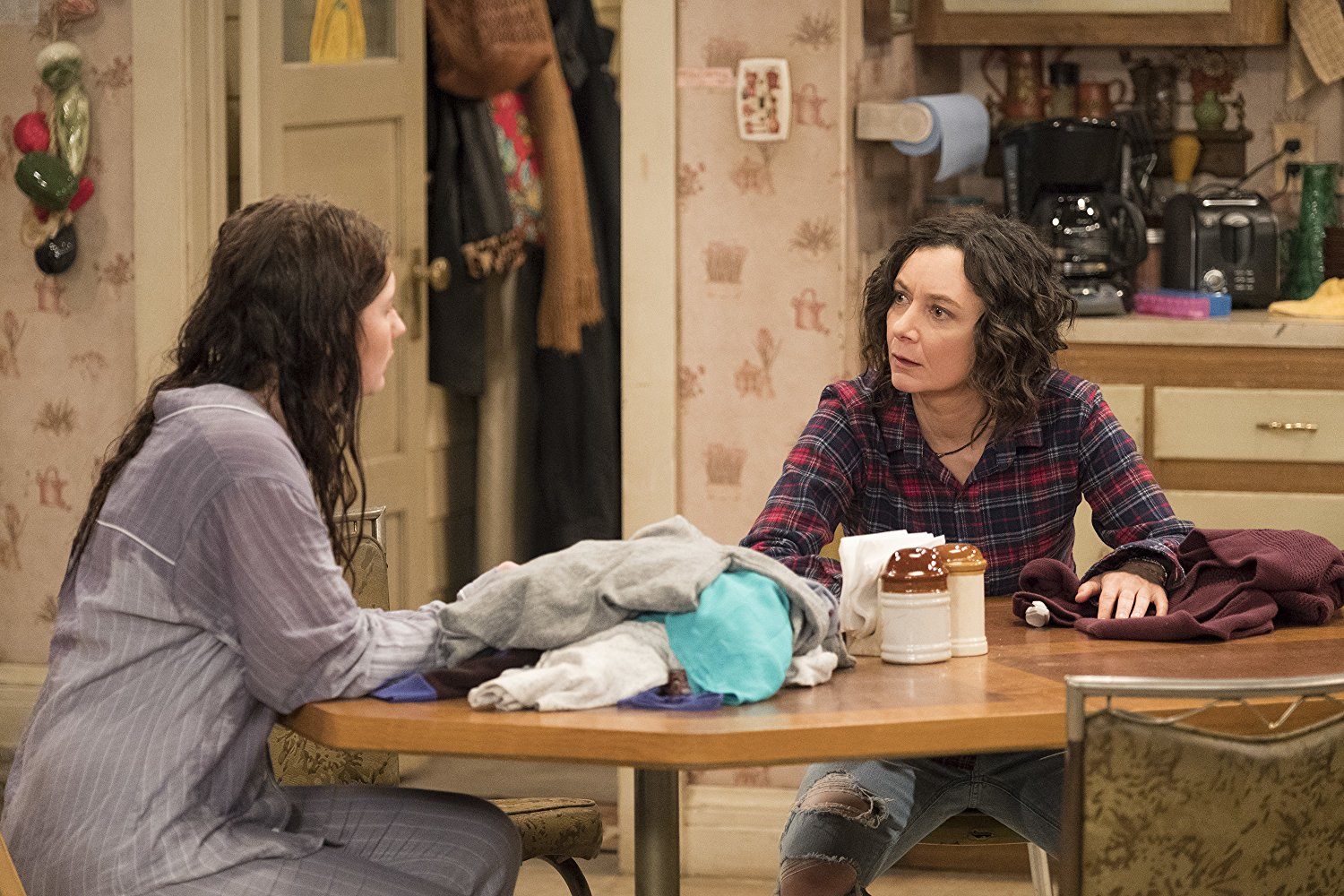 It's unclear how the series would write out Barr's character. But towards the end of the most recent season, Barr's character became addicted to pain pills, so it's possible she could die of a drug overdose off-screen.
Roseanne premiered in March 2018 to absolutely stellar ratings, with the premiere drawing over 20 million viewers. The ratings did decline over the course of the season, but it still ended with an impressive 10 million viewers. However, ABC always had a liability on its hands, as Barr was known for making outrageous statements on her Twitter page, such as promoting conspiracy theories like Pizzagate.
On May 29th, Barr put up a tweet comparing a black former Obama Administration official to an ape. That was enough to bring Roseanne crumbling down. Mere hours after this tweet, ABC announced that it had canceled the show. "Roseanne's Twitter statement is abhorrent, repugnant and inconsistent with our values," the network said in a statement.
Barr apologized for the statement, although she has since attempted to defend herself on Twitter by suggesting what she said wasn't actually racist. "Rod Serling wrote Planet of The Apes," she said in one recent tweet. "It was about anti-semitism. That is what my tweet referred to-the anti semitism of the Iran deal. Low IQ ppl can think whatever they want."
Sara Gilbert distanced herself from Barr's tweet at the time, and she has apparently been a key part of helping to get this spinoff together. According to TMZ, shortly after the show's cancelation, Gilbert began placing calls to members of the cast trying to gauge their interest.
If this spinoff does materialize, ABC would still have to officially order it. But considering the monster ratings of the first season, that's basically a guarantee.
Check out The Cheat Sheet on Facebook!