Acorn TV vs. BritBox: Which Streaming Service Is Best for Lovers of British TV?
You've binged-watched every episode of Broadchurch and Bodyguard on Netflix. You're all caught up on Dr. Who and Downton Abbey on Amazon Prime. Now, you're looking for more British TV shows to add to your to-watch list. 
While Netflix, Amazon Prime, and Hulu's libraries contain plenty of viewing options for Anglophiles, there are two other streaming services that deliver even more television from across the pond to American viewers: BritBox and Acorn TV. 
BritBox vs. Acorn TV 
At first glance, BritBox and Acorn TV are pretty similar. Both offer subscribers extensive libraries of both new and classic British TV shows that can be hard to find on other streaming services, like Agatha Christie's Poirot, the 1981 adaptation of Brideshead Revisited, and recent episodes of soaps like Emmerdale and Coronation Street. 
Price-wise, the services are pretty close. BritBox — which is a joint venture between BBC and ITV, the U.K.'s two major TV networks — is $6.99 per month or $69.99. Acorn TV is $5.99 per month or $59.99 per year. It's been around longer than BritBox, and the folks behind it got their start selling DVDs and VHS tapes of British in the U.S., so they know their stuff.  
What's on BritBox?
While BritBox and AcornTV look basically the same at first glance, their content libraries are actually quite different. 
Because BritBox is run by the BBC and ITV, subscribers can get quick access to shows that are currently airing in the U.K. If you want to catch up on the latest episodes of Good Morning Britain, Emmerdale, or EastEnders, BritBox is the place to go. 
BritBox is also home to popular shows and miniseries like Prime Suspect, Pride & Prejudice, A Bit of Fry & Laurie, and the original version of The Office. However, some of those shows are also available on other streaming services like Amazon Prime and Hulu. Plus, you won't find new episodes of every BBC and ITV show. Programs like Poldark, Victoria, and Endeavour, which air on PBS in the U.S., are noticeably absent. That being said, there are plenty of lesser-known gems in the BritBox library. 
What's on Acorn TV?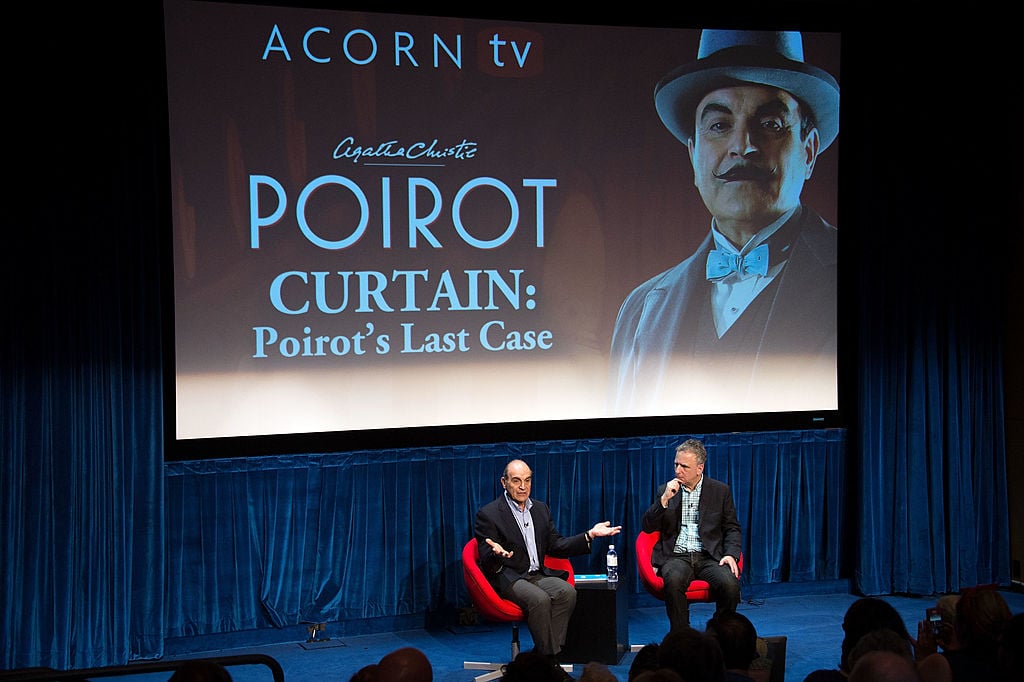 Acorn TV is no slouch in the content department. Fans of mysteries and detective dramas, in particular, will find a lot to love. It's home to Agatha Christie's Marple, new-ish adaptations of And Then There Were None and Witness for the Prosecution, as well as episodes of Foyle's War, George Gently, Midsomer Murders, and Vera. But you'll also find comedies like Detectorists and Doc Martin and original series like Agatha Raisin.  
Acorn TV also ventures beyond the U.K. with content from Ireland, Canada, Australia, and beyond. You can stream the Canadian series Murdoch Mysteries, the Australian show Miss Fisher's Murder Mysteries, and Ireland's Jack Taylor, for example.  
As with BritBox, there's some overlap with other big streaming services, so it's wise to check to see if your favorites are available on a streaming service you already subscribe to. 
Which is better, Acorn TV or BritBox? 
When comparing Acorn TV and BritBox, it's tough to say that one is definitely better than the other. Both have solid libraries of content that will appeal to people who love British TV. The best option for you will depend on what specific shows you want to watch. Those who want to stay current on British soaps will be best served by BritBox, while mystery addicts will likely prefer Acorn TV.