Acting Wasn't Actually Kristen Stewart's First Career Choice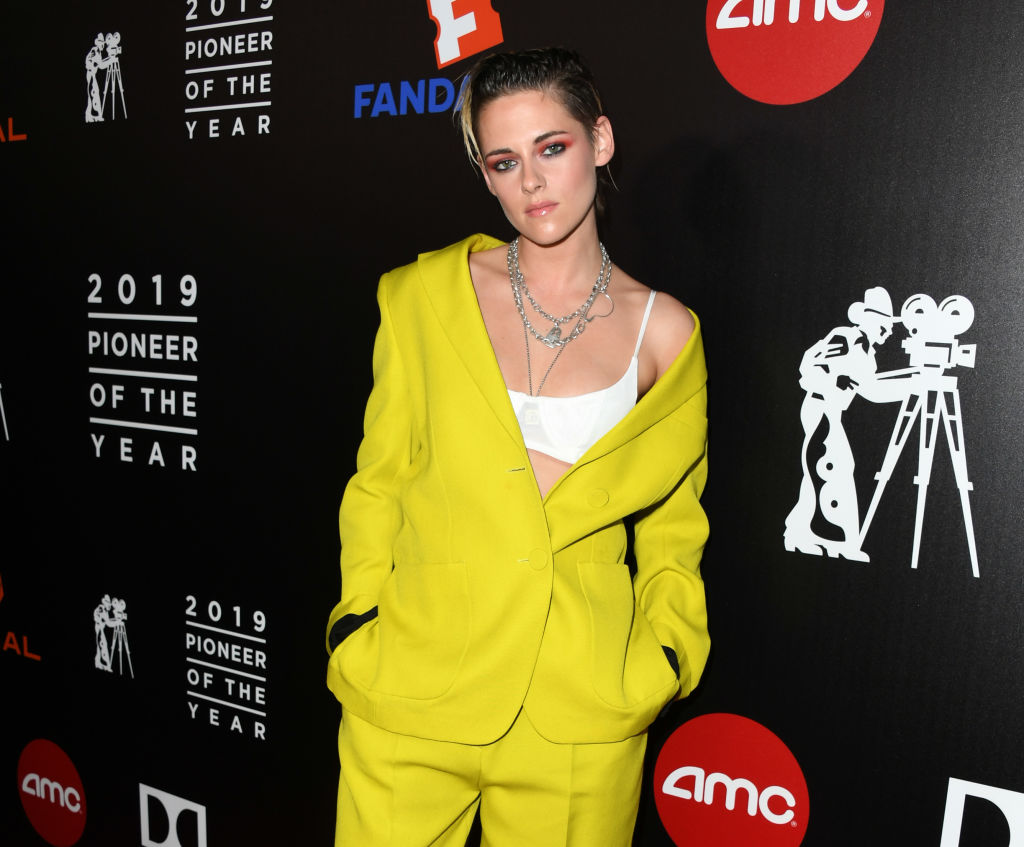 Today, Kristen Stewart is well-known for her acting career, which includes her famous role as Bella Swan in the incredibly popular Twilight series. In 2012, when Stewart was just 22 years old and the youngest actress on the list by far, she topped the Forbes highest paid actress list for the year. Her work on the Twilight films and Snow White and the Huntsman left her with a whopping $34.5 million in earnings between May 2011 and May 2012.
With all of that success in mind, it might be hard to imagine that acting was not even Stewart's first choice for careers. Find out what she had her heart set on and how she ended up where she is today.
Kristen Stewart came from a family familiar with film
Kristen Stewart's family was quite familiar with the film world as both of her parents worked in the industry. Her mother, Jules Stewart, is from Australia and is a script supervisor. This means that she is responsible for making sure that the story being filmed matches the script for it and tells a coherent narrative.
Apparently, being in charge behind the scenes is a common trait in the family because Stewart's father, John Stewart, is a stage manager. He spends his working hours coordinating the different members of the crew and the actors to make sure that everything goes smoothly.
Stewart grew up around the film industry, and she got to see the curtain pulled away from the magic of Hollywood to really understand how the industry worked. It must not have turned her away from the field because she expressed a desire to follow in her parents footsteps at an early age. She, too, wanted to work on films … from behind the scenes.
Kristen Stewart's first career choice was behind the cameras
While today she's known for her work in front of the cameras, she first wanted to spend her life behind them. Her brothers work as camera grips, and she wanted to perform in that role, too. Her hands were too small to do the work successfully, so she turned to acting as a backup option. The rest, as they say, is history.
Stewart started acting at a very young age, landing a starring role in the film The Safety of Objects when she was only ten. She then performed alongside Jodie Foster in Panic Room just a few years after that. These films gave her a taste of what it was like to act and see the other side of the film world, but when she took on the role of Bella Swan in the Twilight series, she unexpectedly found herself dealing with something her parents' line of work never prepared her for: fame.
Kristen Stewart was afraid of fame
The actress is famously closed off about her private life and tends to shy away from a lot of the public displays that many famous actors use to build their persona and brand. Fans won't find her on social media, for instance. She says that the platforms create a disconnection between reality and myth, and she wants to maintain her sense of the real world without the distraction of social media profiles getting in the way.
While the star does not actively seek out opportunities to stoke the flames of her fame, she has gotten more comfortable with it in recent years. As a child and young adult, fame scared her because she felt "unsure" of herself. It probably did not help that she was getting advice to keep her sexual identity (she has since openly come out as bisexual) a secret so that she could land better roles.
These days, Stewart is open about who she is but still stays out of the spotlight more than most stars. Though her upcoming role in Charlie's Angels will likely make her the center of attention once again.