12 Pairs of Actors Who Played Movie Couples More than Once
An on-screen love story is only as good as the two actors who are bringing it to life. Luckily for audiences, there are some Hollywood pairings that have enough chemistry to carry multiple films. Here are 12 pairs of actors who have played movie couples more than once.
1. Adam Sandler and Drew Barrymore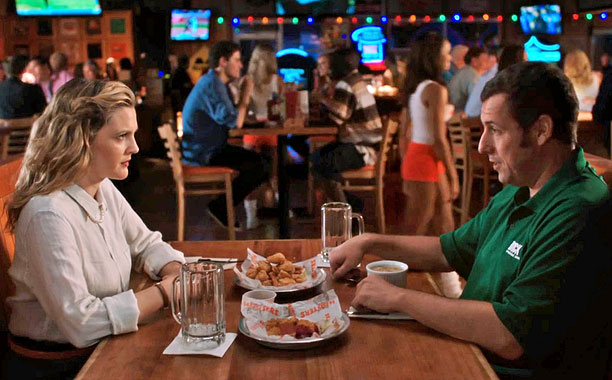 These good friends first acted out a love story in the 1997 movie The Wedding Singer. They waited several more years to find the right next project to team up in, 2004's 50 First Dates, in which Barrymore plays a woman with memory loss who Sandler has to woo all over again each day. Their next collaboration came in this year's Blended, in which they play a man and woman who go on a bad blind date and later find themselves stuck at the same resort together with their families.
2. Matthew McConaughey and Kate Hudson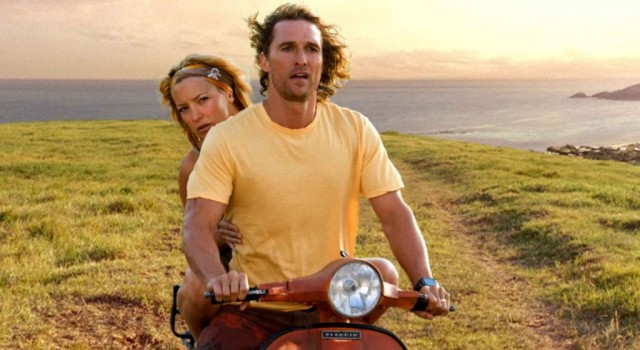 Before taking on career-defining roles in Dallas Buyers Club and True Detective, McConaughey was practically the face of the romantic comedy genre. His frequent partner-in-crime? Fellow bubbly actress Kate Hudson, who first played McConaughey's love interest in the 2003 movie How to Lose a Guy in 10 Days. Five years later, they reunited on the big screen as a divorced couple who rekindle their romantic life in the 2008 film, Fool's Gold.
3. Julia Roberts and Richard Gere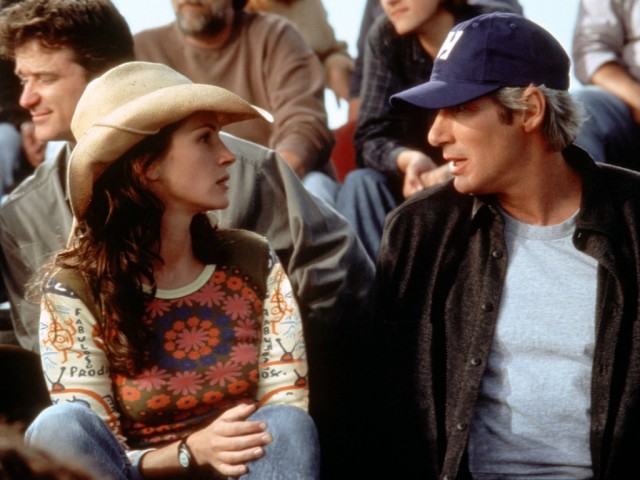 The classic 1990 romantic comedy Pretty Woman features Roberts in her unforgettable role as prostitute Vivian Ward, who is hired by a wealthy businessman to accompany him to professional and social functions and ends up falling in love with him over her week-long stay. Nine years later, Gere once again won over a different character played by Roberts. The actor portrayed a journalist who ends up falling for his subject– the charming but extremely commitment-phobic Maggie Carpenter — in the 1999 film Runaway Bride.
4. Angelina Jolie and Brad Pitt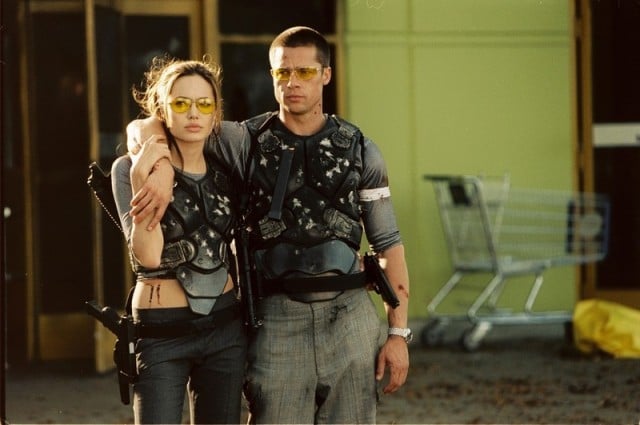 It's hard to remember the world before the phenomenon  known as Brangelina, but the two actors first came together, thanks to the 2005 film Mr. and Mrs. Smith. In the film, the duo played a married couple surprised to learn that they are both assassins hired by their respective agencies to kill each other. But the movie has become more famously known as the beginning of the relationship between the two superstars, even though Pitt was married to Jennifer Aniston at the time. The two have since also played a married couple in Jolie's directorial effort, By the Sea.
5. Kate Winslet and Leonardo DiCaprio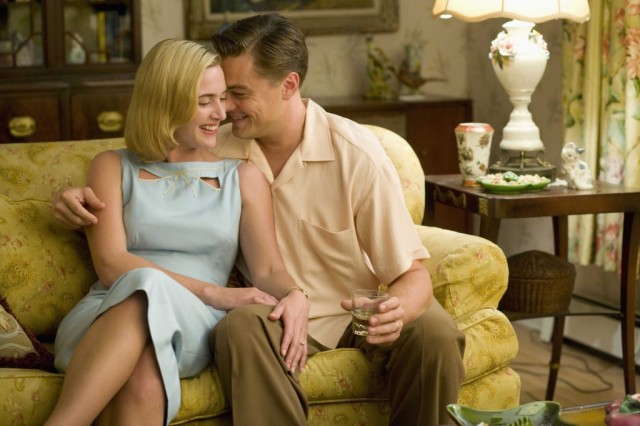 The duo first played star-crossed lovers Rose and Jack in a little movie called Titanic. Many wanted to see the two acclaimed actors team up on screen again, but for a good long while, it just didn't seem like it was ever going to happen. After all, how do you follow up Titanic? It wasn't until more than a decade later — 11 years, to be exact — that they found their second collaboration, in 2008's Revolutionary Road, which went on to earn Winslet a Golden Globe award for Best Actress.
6. Tom Hanks and Meg Ryan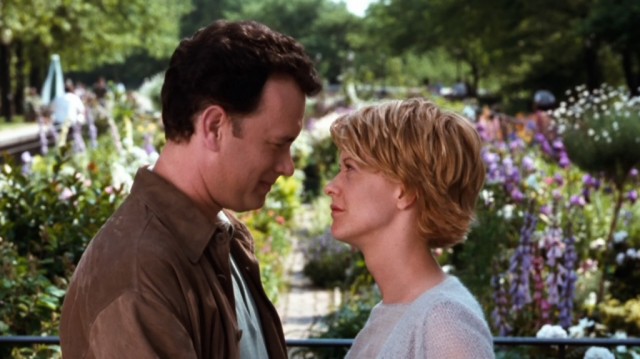 The '90s were a great time for romantic comedies and there's no question that it was largely due to Ryan and Hanks' sparkling chemistry. The duo played love interests in three different now-favorite movies. The first was 1990's Joe Versus the Volcano. The two followed that up with Sleepless in Seattle, the classic romantic 1993 film by Nora Ephron. Their last — but just as iconic — turn as an on-screen couple was in the 1998 flick, You've Got Mail, in which the two play rival book store owners who end up falling in love.
7. Channing Tatum and Jenna Dewan-Tatum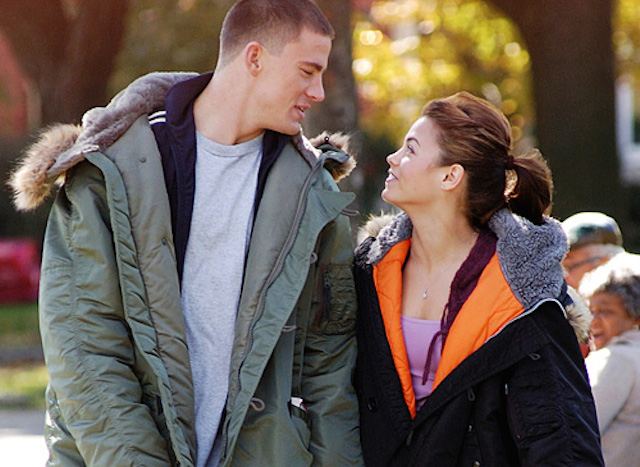 The real-life married couple first met on the set of the 2006 dance flick Step Up, in which Tatum plays Tyler Gage, a boy who discovers his talents for professional dancing after meeting Nora (Dewan-Tatum) while serving his court-mandated community hours at a performing arts school he once vandalized. Later, the husband and wife duo again took their relationship to the screen in the 2011 ensemble romantic comedy 10 Years, in which the two attend a high school reunion and Tatum's character has to confront his lingering feelings for a former love.
8. Emma Stone and Ryan Gosling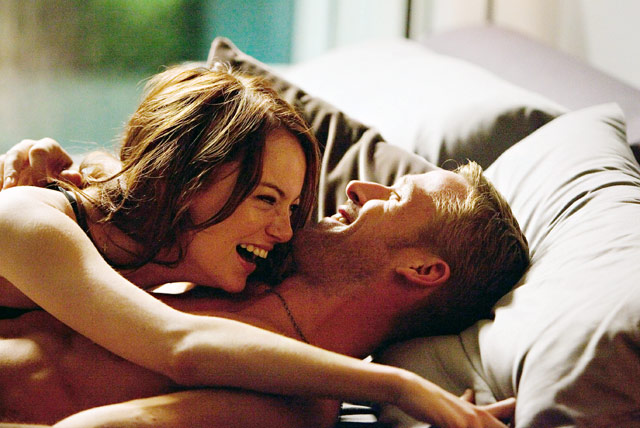 The two first showed off their on-screen chemistry in the 2010 romantic comedy Crazy, Stupid, Love, in which Gosling plays a suave ladies' man who teaches his methods of meeting women to a recently separated dad (Steve Carell) and later ends up falling in love with his daughter (Stone) without even initially knowing of their relation. The two actors teamed up as love interests again in 2013's film noir action film, Gangster Squad. They recently collaborated on a third film, the Golden Globe-winning La La Land.
9. Rachel McAdams and Owen Wilson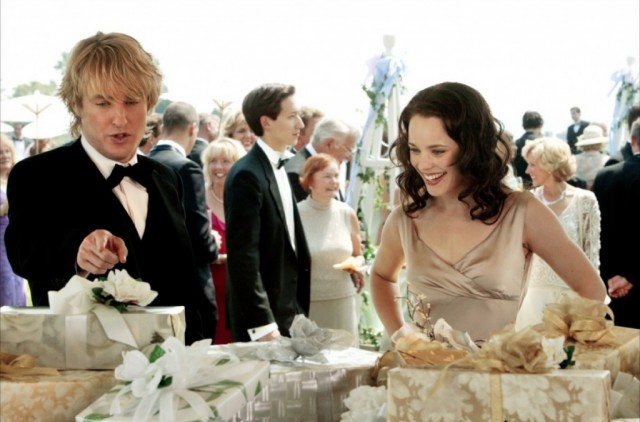 In the 2005 film Wedding Crashers, Wilson plays John Beckwith, a divorce mediator in D.C. who ends up falling in love with Claire Cleary, the daughter of the Secretary of the Treasury, during one of his routine wedding crashes. The two later played an engaged couple in 2011's Midnight in Paris, a  romantic comedy-fantasy film which stars Wilson as Gil, a screenwriter who finds a way to travel back in time while vacationing in Paris.
10. Jon Hamm and Kristen Wiig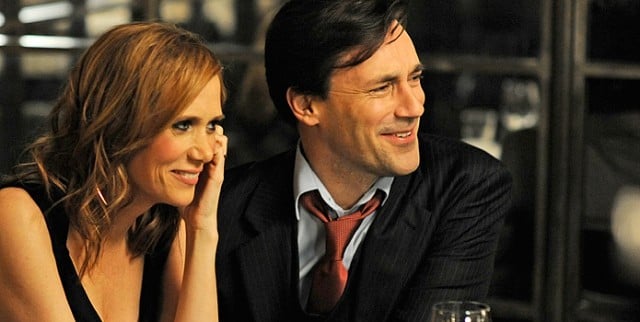 The Mad Men actor and the former SNL star played a childless, sex-obsessed, and dysfunctional married couple who end up separating and eventually divorcing in 2011's ensemble romantic drama, Friends With Kids. The two later teamed up again in the smash hit comedy Bridesmaids. In the 2012 film, Hamm plays — what else? — an insensitive jerk who juggles women and once again holds a  dysfunctional, mostly sexual relationship with Wiig's character, despite her attempts to make it more stable.
11. Bradley Cooper and Jennifer Lawrence
These two actors have no problems playing love interests on screen, despite their 16-year age difference. The now-frequent collaborators first teamed up for the 2012 Oscar-nominated romantic comedy drama, Silver Linings Playbook, which earned Lawrence an Academy Award for Best Actress. Their chemistry was once again on display in the Depression-era drama Serena, in which the actors played a married couple. Lawrence and Cooper also appeared together in 2013's American Hustle, but their characters weren't romantically involved.
12. Sandra Bullock and Keanu Reeves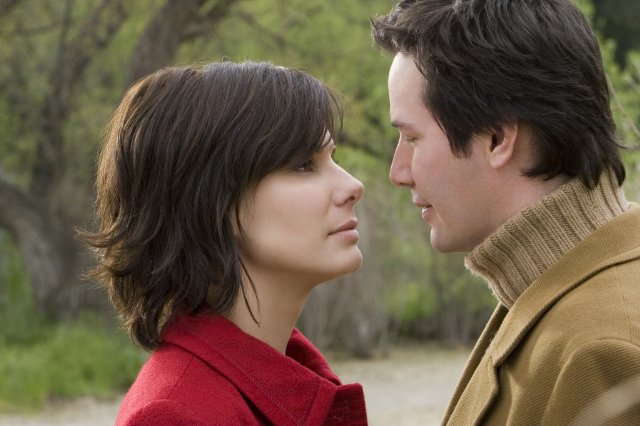 In 1994, Bullock and Reeves played love interests in the action movie Speed. The actors didn't team up again until more than a decade later. In 2006, they again acted out a relationship in the romantic drama The Lake House. In the flick, Bullock and Reeves play a man and woman who fall in love despite living in two separate points in time and remaining separated by a difference of two years.
Check out Entertainment Cheat Sheet on Facebook!