14 Actors Who Died in 2016
It's been a tough year for the entertainment world where there's been a particularly high amount of deaths of beloved actors. But while these actors have passed away this year, they won't be forgotten when it comes to their work. Here are 14 actors who died in 2016.
1. Anton Yelchin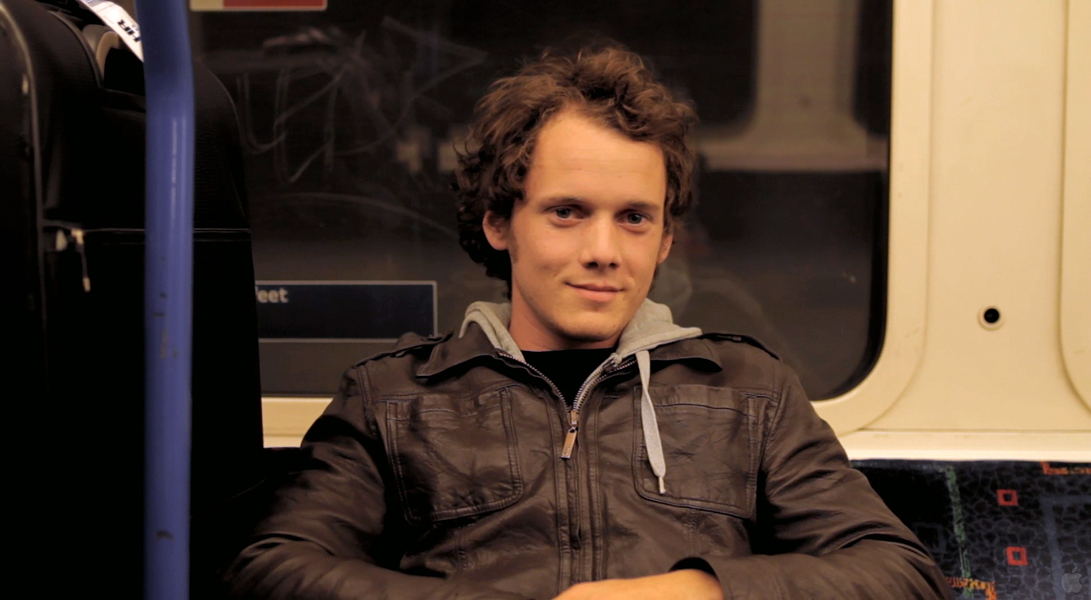 The most shocking death in the acting community this year was Anton Yelchin who died in a freak car accident at the age of 27. By far the youngest name on this list, Yelchin had already overseen an incredible career and seemed destined to be one of Hollywood's brightest spots in the years to come. While Yelchin's most high-profile role had been Pavel Chekov in Star Trek and its two sequels — the last of which, Star Trek Beyond, will be released posthumously — he had carved a name for himself through his work in smaller films Alpha Dog, Like Crazy, and Charlie Bartlett.
2. Alan Rickman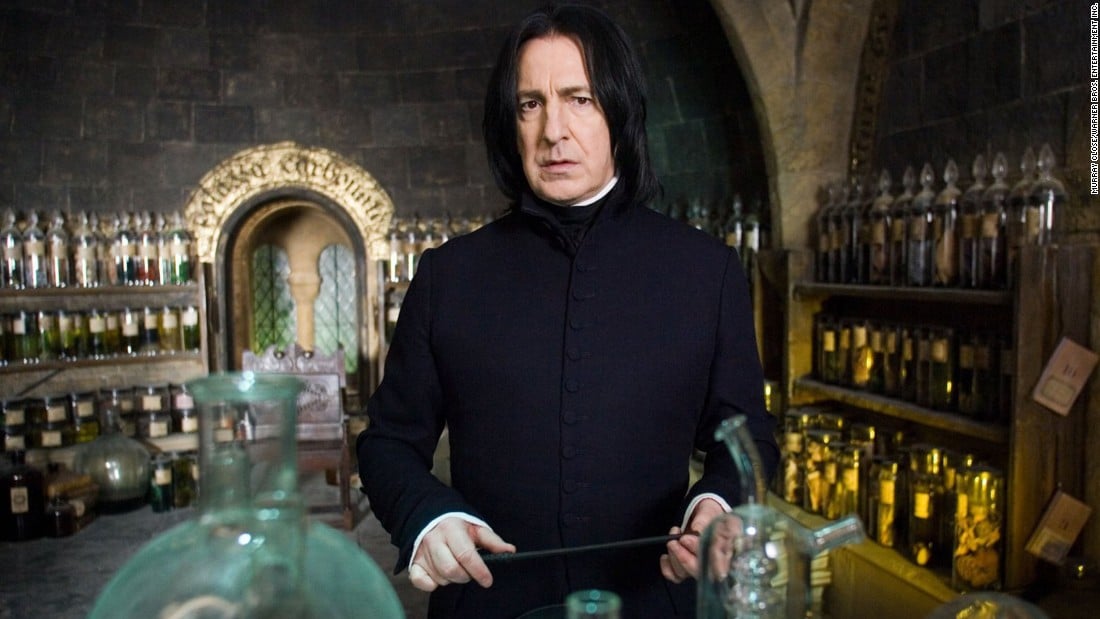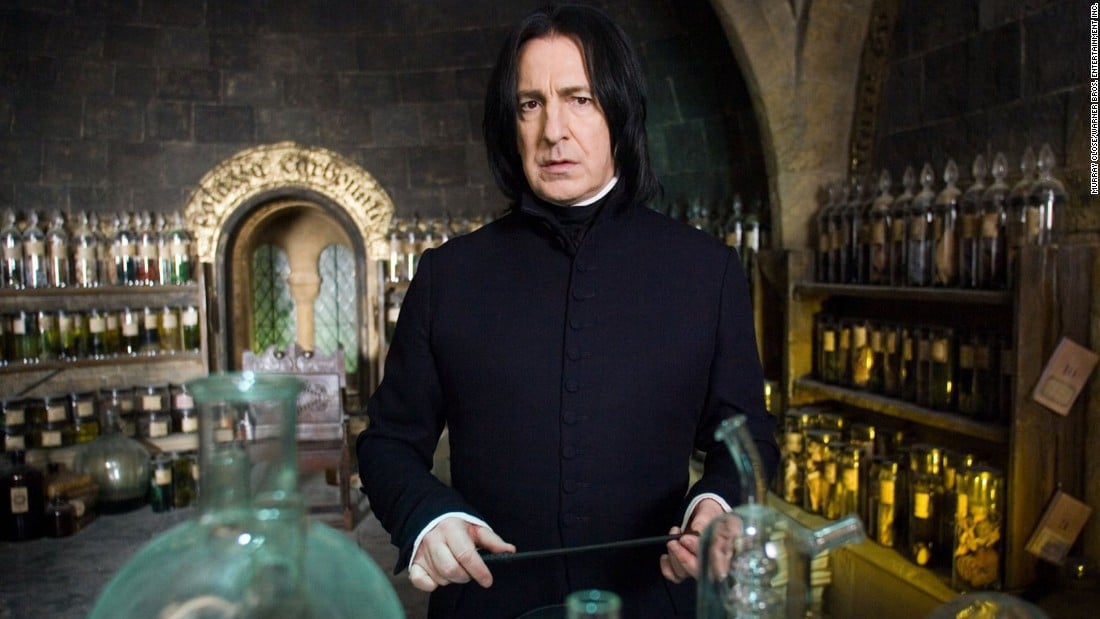 When Alan Rickman died in early 2016 from pancreatic cancer it was a huge shock to the entertainment community because the popular actor had mostly kept his diagnosis a secret apart from his close family. The celebrated British actor's career winds back several decades on both the theater stage and movie screen, but in recent years he had become best-known for his iconic role as Severus Snape in the Harry Potter film series. Upon hearing of Rickman's death, J.K. Rowling wrote, "There are no words to express how shocked and devastated I am to hear of Alan Rickman's death. He was a magnificent actor & a wonderful man."
3. Garry Shandling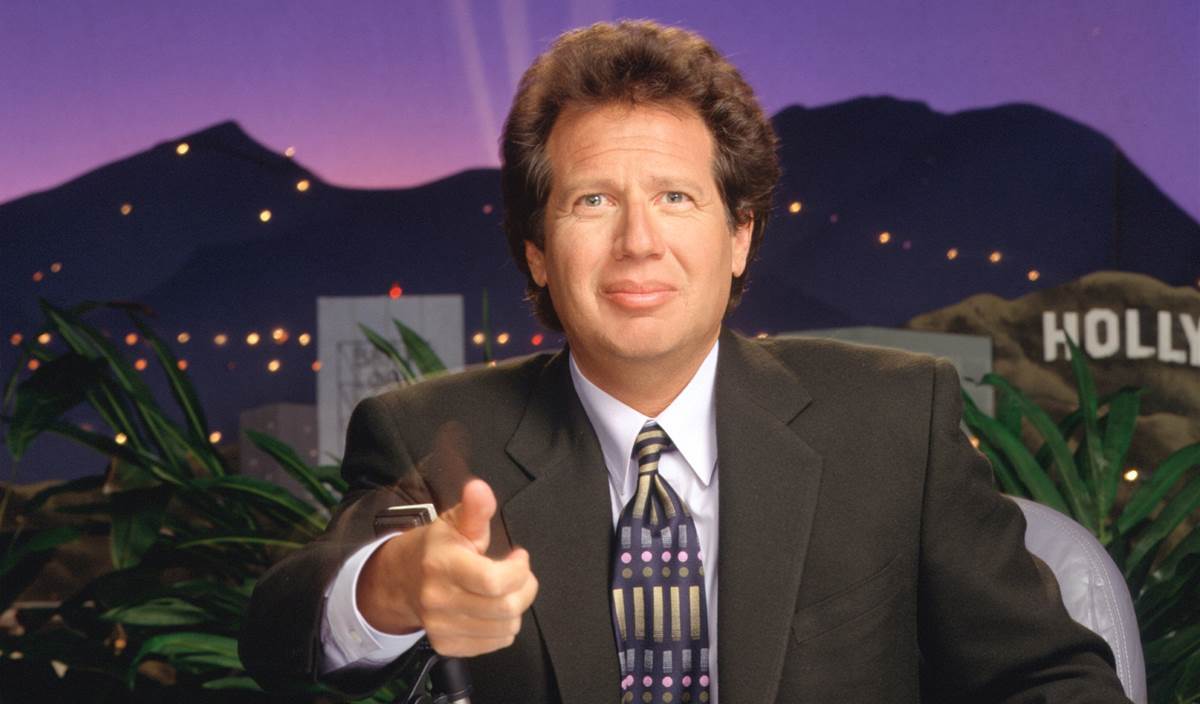 Garry Shandling's death was another tough shock in 2016 as the stand-up comedian, actor, director, and producer had no signs that his health was a problem in recent years. Shandling got his start writing for sitcoms such as Sanford and Sons while also rising to prominence for his standup performances on The Tonight Show Starring Johnny Carson, for whom he was a top-runner to take over when Carson retired. But his big break was creating the Showtime show It's Garry Shandling's Show (1986-1990) and then the HBO series The Larry Sanders Show (1992-1998). While both are widely praised, The Larry Sanders Show in particular has been named one of the most important and influential TV series in history with 56 Emmy Award nominations and three wins.
4. Abe Vigoda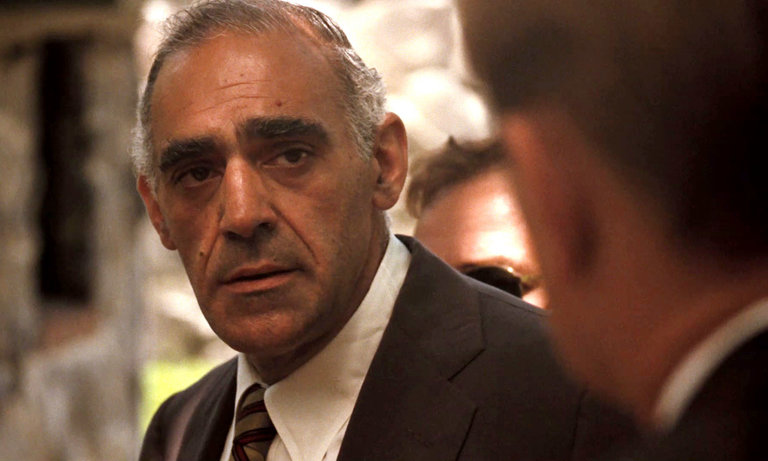 Abe Vigoda had a long, consistent career appearing in movies and television over nearly six decades, but his most famous role will always be Salvatore Tessio in The Godfather — the capo who betrays Michael Corleone. Soon after The Godfather he was cast as Detective Fish in the TV show Barney Miller, even earning his own spinoff called Fish because of the character's popularity. Vigoda's death had been a running joke in recent decades after People magazine mistakenly referred to the actor as dead in 1982 leading him to jokingly pose for Variety next to a coffin. Similar mistakes appeared over the years and the status of Vigoda became a recurring joke among comics with Vigoda always happy to take part.
5. Pat Harrington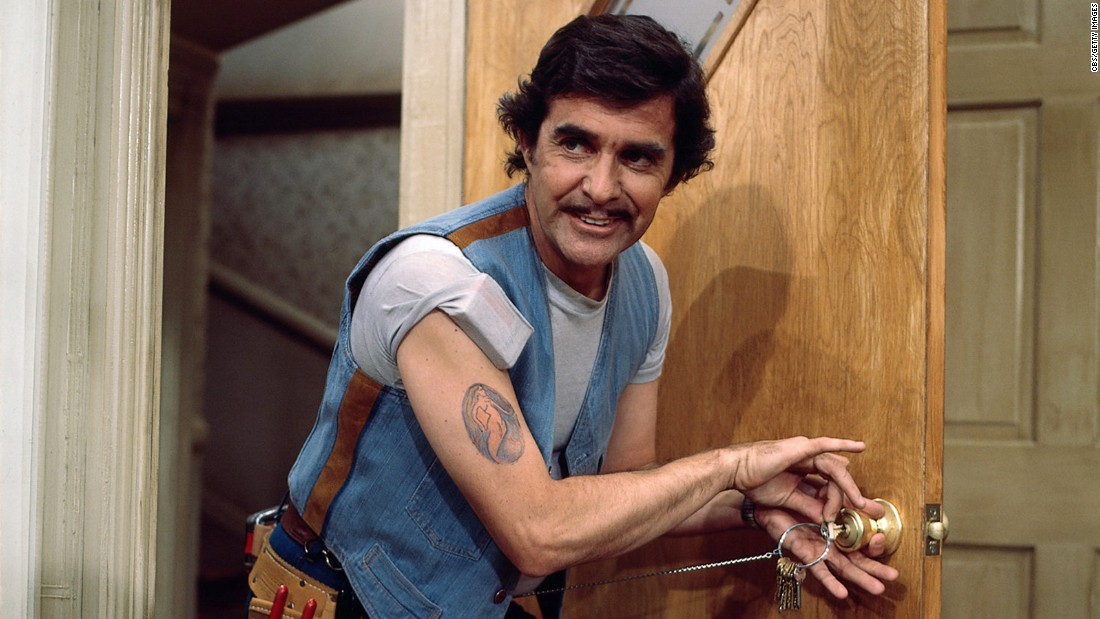 Following in the footsteps of his father Pat Harrington Sr. who worked in vaudeville and on Broadway, Harrington found his way to Broadway before finding work in the small screen. He appeared in and guest starred on various TV shows in the '50s and '60s including The Jack Paar Show, The Man from U.N.C.L.E., and The Bing Crosby Show before taking on his most well-known role as Dwayne Schneider in the sitcom One Day at a Time. The role would later earn him a Golden Globe for Best Supporting Actor in a Television Series in 1980 and an Emmy Award for Outstanding Supporting Actor in a Comedy Series in 1984.
6. Doris Roberts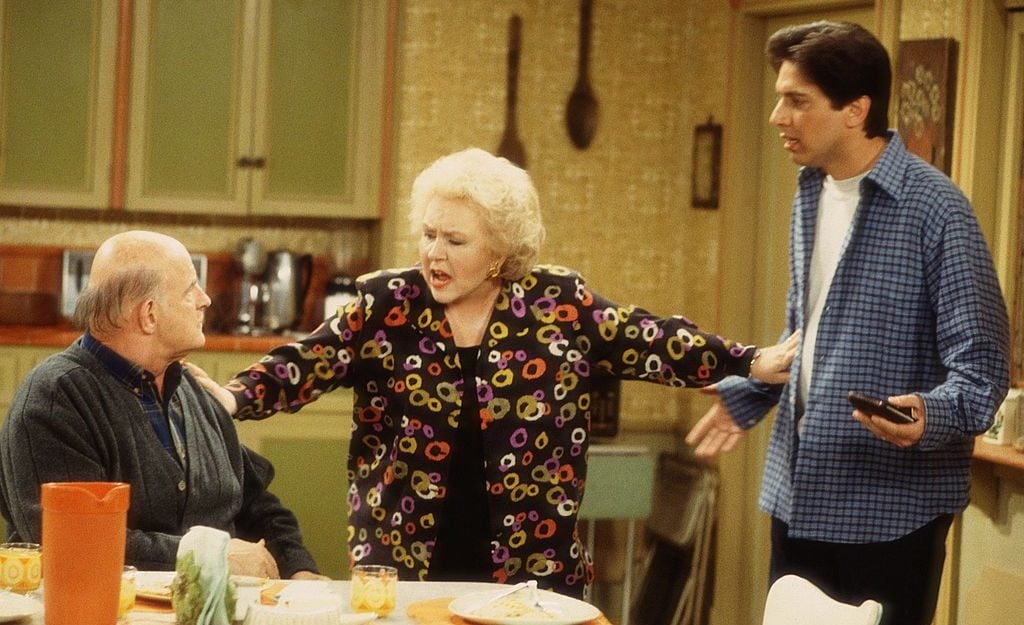 Doris Roberts's celebrated career in television dates back all the way to 1951 when she appeared in Starlight Theater. Her film career, which started with 1961's Something Wild, was nearly as consistent, and Roberts worked in both almost equally until her death. But she was best known for her work in television where she landed the role of Marie Barone on Everybody Loves Raymond for which she earned four Emmy Awards for Outstanding Supporting Actress in a Comedy Series. Her other Emmy Award, from 1983's hospital drama St. Elsewhere, displayed Roberts's range as an actress, and to just list off several of her TV shows and films simply does disservice to a such a long, consistent, and distinguished career.
7. William Schallert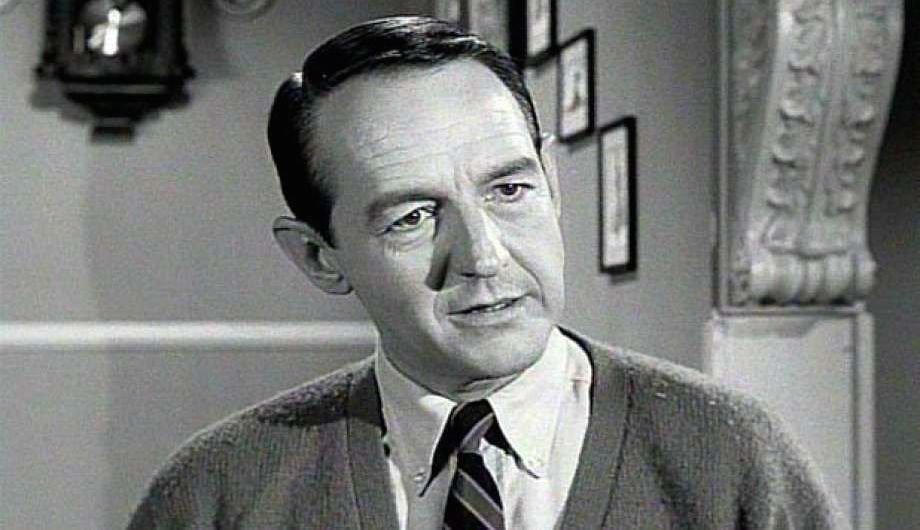 A prolific actor for over six decades, William Schallert appeared in a slew of films and television shows over the course of his career, but was best known for his role as Martin Lane in The Patty Duke Show. He was also one of the founders of the Circle Theater, now called El Centro Theater, and later became a prominent member of the Screen Actors Guild, first as president and then serving in various other roles until his death. But even in the later years in his career, he still found his way into guest roles in popular shows such as How I Met Your Mother, True Blood, and Desperate Housewives.
8. Patty Duke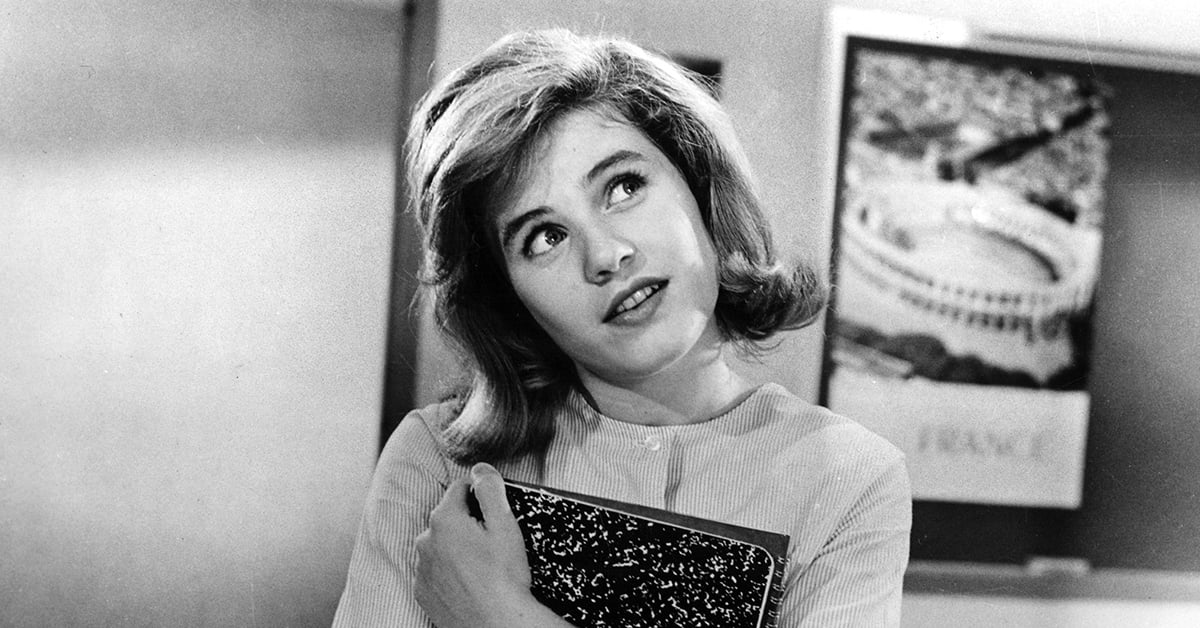 Patty Duke rose to prominence at only 16 when she won the Academy Award or Best Supporting Actress in the role of Helen Keller in The Miracle Worker. Soon after, The Patty Duke Show was created for her by Sidney Sheldon where she played identical, but contrasting cousins. The concept which was built upon the Sheldon's experience with Duke would later make much more sense when she was diagnosed as bipolar — an issue she would advocate for for the rest of her life. She later had a prominent role in Valley of the Dolls and would stay busy mostly with television for the rest of her life, finding time to write two memoirs and serving as president of the Screen Actors Guild.
9. Theresa Saldana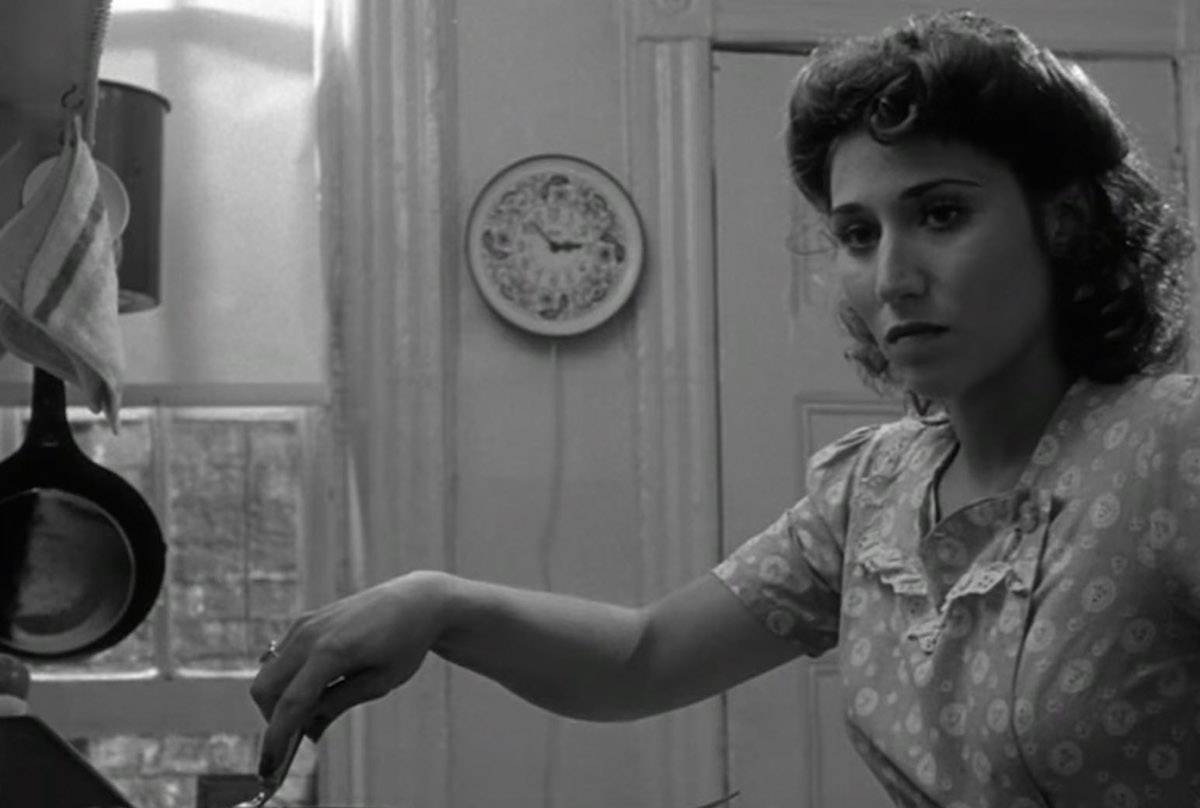 Theresa Saldana gained recognition early in her career with memorable turns Raging Bull, Defiance, and I Wanna Hold Your Hand. She later had a long career in TV with her biggest success coming with The Commish for which she was featured in 92 episodes and earned a Golden Globe nomination for Best Supporting Actress. But she might be best known for what happened to her off the screen than on. In 1982 she was the victim of a vicious attempted murder by a stalker, and she later became an advocate for victims of stalking, founding Victims for Victims and playing a large role in several law changes.
10. Kenny Baker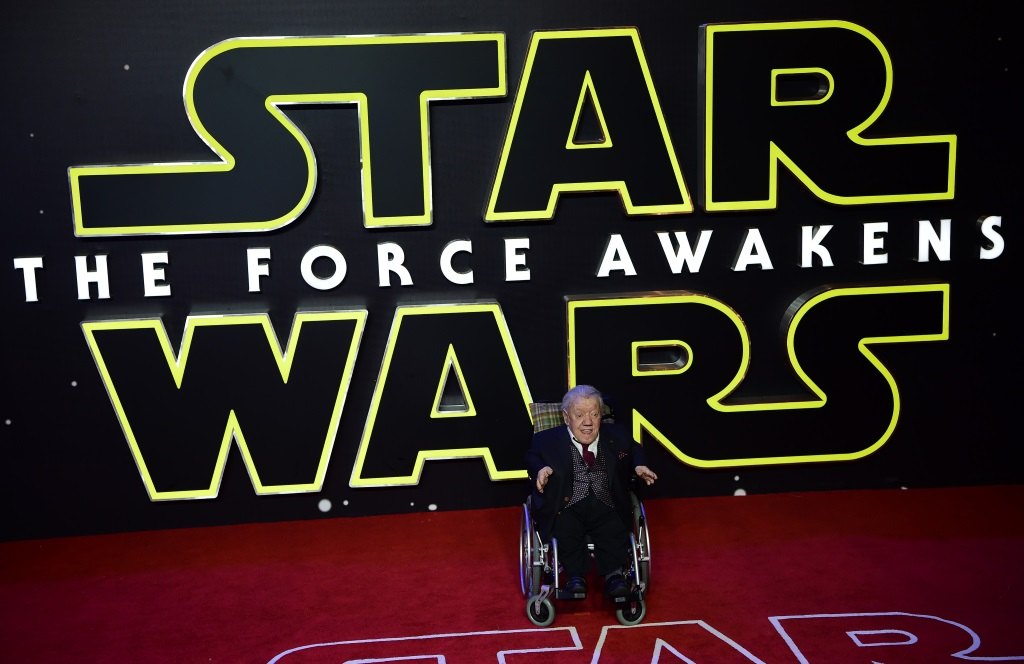 Kenny Baker, the diminutive actor who is best known for his portrayal of R2-D2 in the Star Wars saga passed away in August at the age of 81. "Kenny Baker was a real gentleman as well as an incredible trooper who always worked hard under difficult circumstances," said Star Wars creator George Lucas per StarWars.com. "A talented vaudevillian who could always make everybody laugh, Kenny was truly the heart and soul of R2-D2 and will be missed by all his fans and everyone who knew him."
Besides bringing R2-D2 to life, Baker also famously played the part of the Ewok who stole a speeder bike in Return of the Jedi.  Baker appeared in many other iconic movies besides Star Wars as well, including The Elephant Man, Flash Gordon, Amadeus, Time Bandits, and Willow.
11. Gene Wilder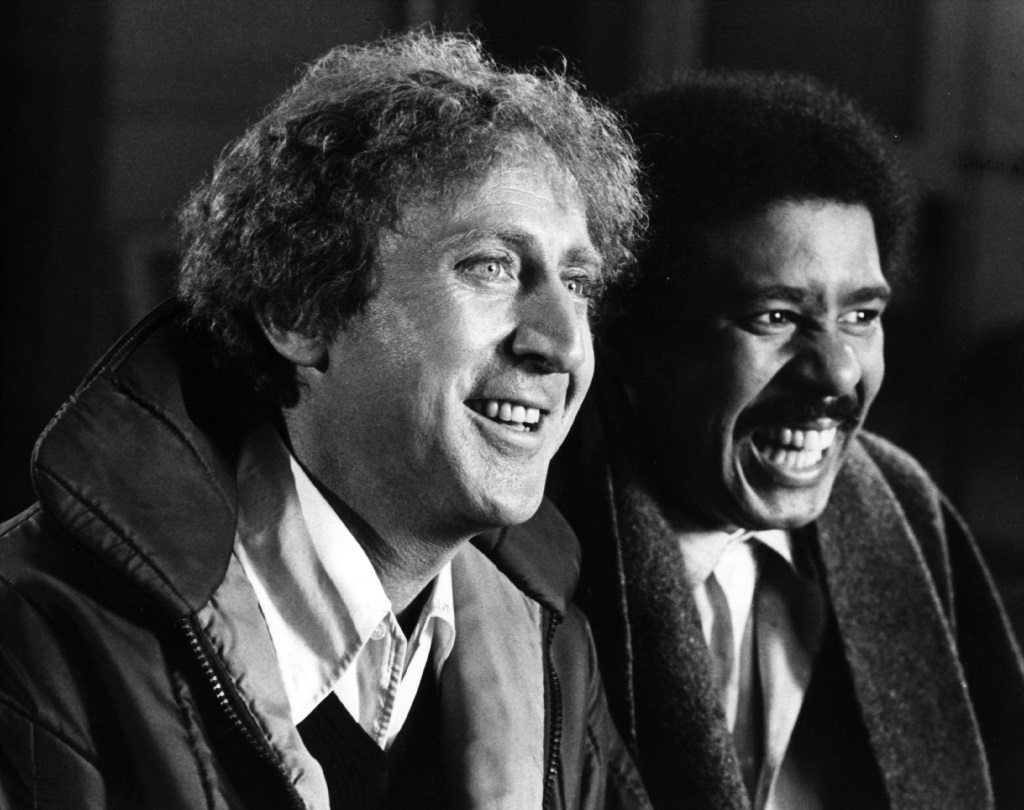 Gene Wilder, the star of such comedy classics as Blazing Saddles, Young Frankenstein, Stir Crazy, and Willy Wonka and the Chocolate Factory, passed away this August, reports Variety. According to the Wilder's nephew Jordan Walker-Pearlman, the star died at the age of 83 of complications related to Alzheimer's disease. Known best for his collaborations with comedy legends like Richard Pryor and Mel Brooks, Wilder's breakout role came in 1968, when he played an accountant in the Mel Brooks-directed classic The Producers. Wilder's performance garnered him an Academy Award nomination for Best Actor in a Supporting Role in 1969. He earned another Academy Award nomination in 1975 for the  Young Frankenstein screenplay that he co-wrote with Brooks.
12. Robert Vaughn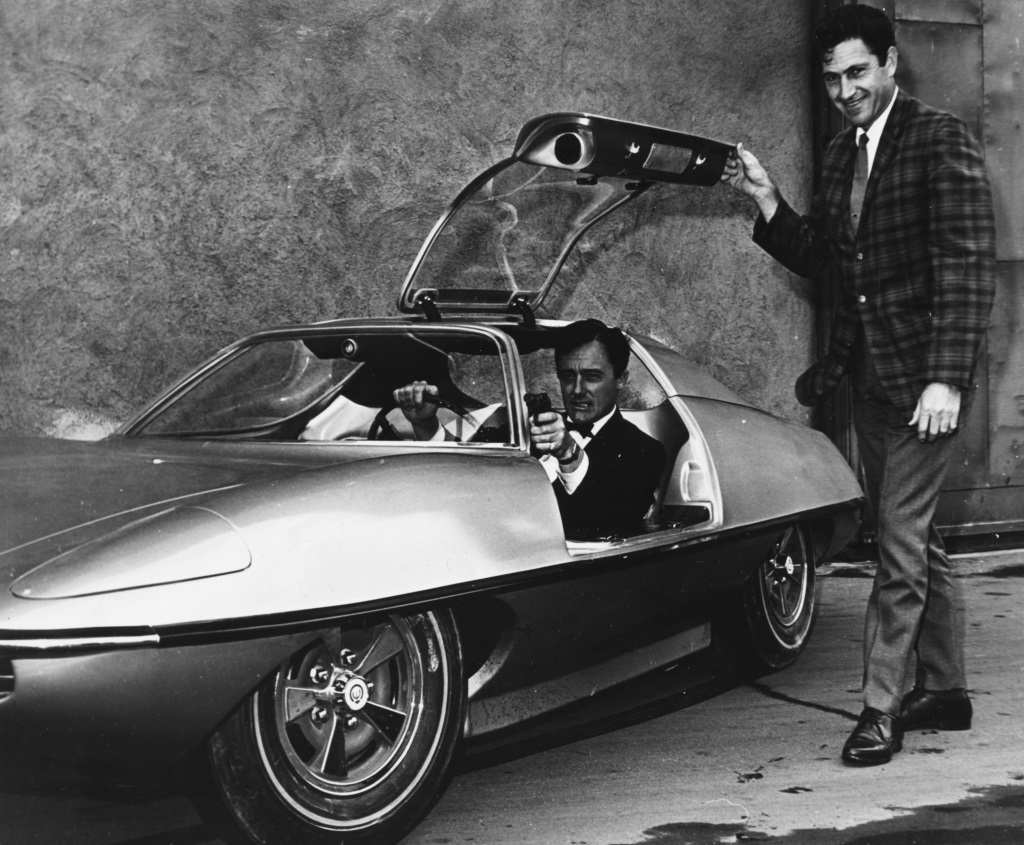 Robert Vaughn, who may be best known for his starring role as Napoleon Solo on the spy-themed television show,  The Man From UNCLE, passed away in November. He was 83 years old. Besides his many television roles, Vaughn also appeared in cinematic classics such as The Young Philadelphians (which earned him an Academy Award nomination), The Magnificent Seven, and Bullitt.
13. Carrie Fisher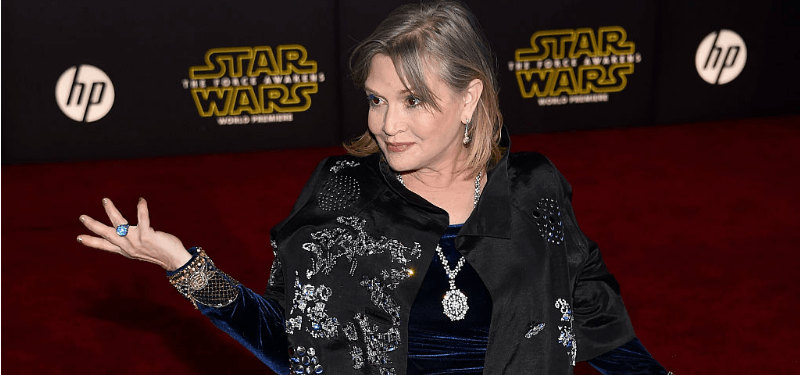 Carrie Fisher, the actress who portrayed Princess Leia (and later General Leia)  in the Star Wars film series, passed away on December 27 after suffering a heart attack a few days earlier. She was 60 years old. While Fisher was undoubtedly primarily known from her iconic role in the Star Wars saga, she was also a bestselling author, and a highly respected script doctor who worked on Hook, The Wedding Singer, and many other films.
14. Debbie Reynolds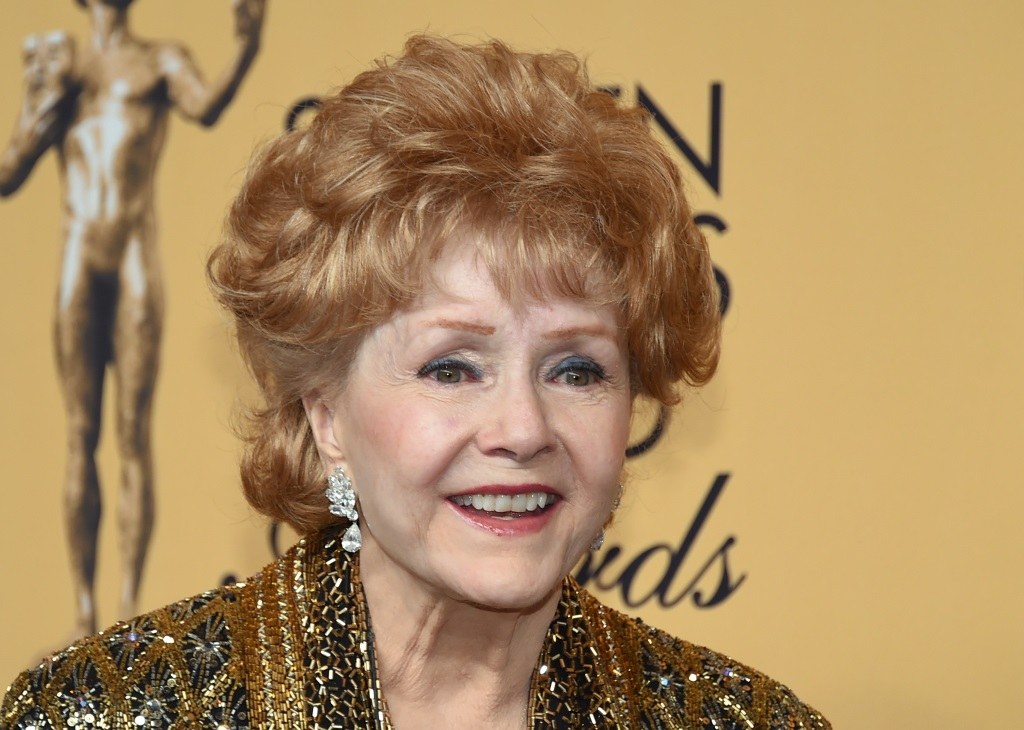 Debbie Reynolds, one of Hollywood's most iconic stars and the mother of Carrie Fisher, passed away on December 28, just one day after the death of her daughter. Reynolds was perhaps best known for her starring roles in several classic musicals, such as 1952's Singin' in the Rain, and 1964's Titanic-themed musical, The Unsinkable Molly Brown, which garnered her an Oscar nomination for Best Actress in a Leading Role. As noted by The New York Times, she was also famous for being involved in one of Hollywood's most notorious scandals, when her  pop idol husband Eddie Fisher left her for Elizabeth Taylor in 1958.
All movie cast, crew, and awards information courtesy of IMDb.
Check out Entertainment Cheat Sheet on Facebook!