Actress Elizabeth McGovern on the Nostalgic Attraction of 'Downton Abbey' and A Possible Movie Sequel
The talk of a Downton Abbey movie sequel has been the talk ever since the box office returns from September's Downton movie showed mammoth profits and fan love surpassing all expectations.
Recently, actress Elizabeth McGovern, who plays Cora Crawley the Countess of Grantham in both the PBS drama and movie, talked about what it is about Downton Abbey that draws fans to the British period drama time and again.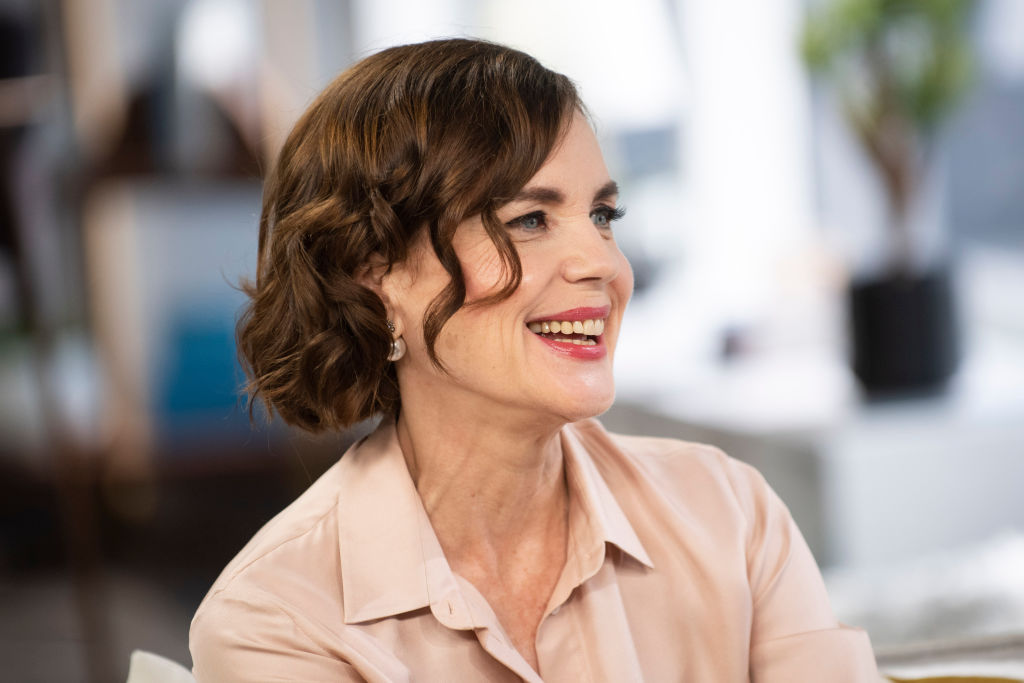 Find out what the 58-year-old had to say, plus her thoughts on the possibility of both a sequel and the return of the beloved Maggie Smith.
McGovern on 'Downton Abbey' and why fans love it so much
The actress visited CBS This Morning in September when the movie was opening in theaters. She revealed that when the cast began filming the movie, "I was actually thinking, 'is this such a good idea?' because people had so much affection for these characters and for that series. And it's a risk."
"I think there were lots of incarnations of the script that were thrown out, [the writers] experimented with lots of different [ideas] and finally decided, 'we want to give the fans what they want.'"
The actress was asked what it is about Downton Abbey that makes people want to connect with that era.
"I think that things are moving so fast at the moment that, psychologically, we cannot keep up with it. We cannot actually deal with the enormous amount of choice we have…the constant amount of stimulation that is constantly being fed into our brains."
She also feels the etiquette displayed in the show and movie are not lost on fans.
"…the value of good manners, that's something that this show has reminded people. That, to treat each other with respect, no matter what our walk of life is important…to respect each other as people."
Here's what she revealed about a 'Downton Abbey' sequel
With Downton Abbey, the PBS series, ending five years ago, fans figured they would have to rely on old episodes to get their Violet Crawley witticisms fix. And then the Downton movie happened. It was magical and escapist and everything fans of the period drama hoped it would be.
It appears now that the possibility of a sequel happening are very good, especially if we go by Elizabeth McGovern's recent interview with PopCulture.
"There have been some availability checks from production," McGovern confirmed. "I won't get excited until I see a script, though."
McGovern spoke about how much she and the cast relished their time making the first movie.
"I loved being part of the development process on that movie. Julian was a dream to work with. Very strong and clear, but responsive as well. I'm really proud of the movie. We had less than no money. Everyone did it for love."
Maggie Smith in 'Downton Abbey 2': will she or won't she?
Actress Maggie Smith wasn't sure she wanted to be in the Downton Abbey movie, saying in 2017 any thoughts of a movie should start with her character, Violet Crawley's, funeral.
"…it would start with the funeral. I could croak it and it would just start with the body. But I don't know, they talk about there being a film but who knows? I just think it's squeezing it dry, do you know what I mean?"
Yet, Smith appeared in the film, to every fan's relief. McGovern thinks it's a good bet that Smith will be back for the second movie.
"Every single year during the run of the series Maggie would say 'This is my last'… Then, back she'd come. I think she gets bored when she's not working."
Read more: The 1 Thing Actress Maggie Smith Hated About 'Harry Potter' and What Is Her Net Worth?