Who is the Actress Playing Mulan, Liu Yifei?
Mesmerized fans were collectively impressed with the release of the new Mulan trailer on Sunday, leading it to rack up an astonishing amount of views. According to Deadline, the clip amassed a whopping 175 million hits within 24 hours. In terms of trailer popularity, it's already ranking as high as hits like Avengers and The Lion King.
Although the trailer raised a gang of questions among fans, love for the original 1998 film is strong and Disney aims to please—domestically and internationally—with its 2020 release of this live-action remake. After a yearlong search, the role of Mulan went to Liu Yifei, but who is the Chinese actress set to play the iconic character?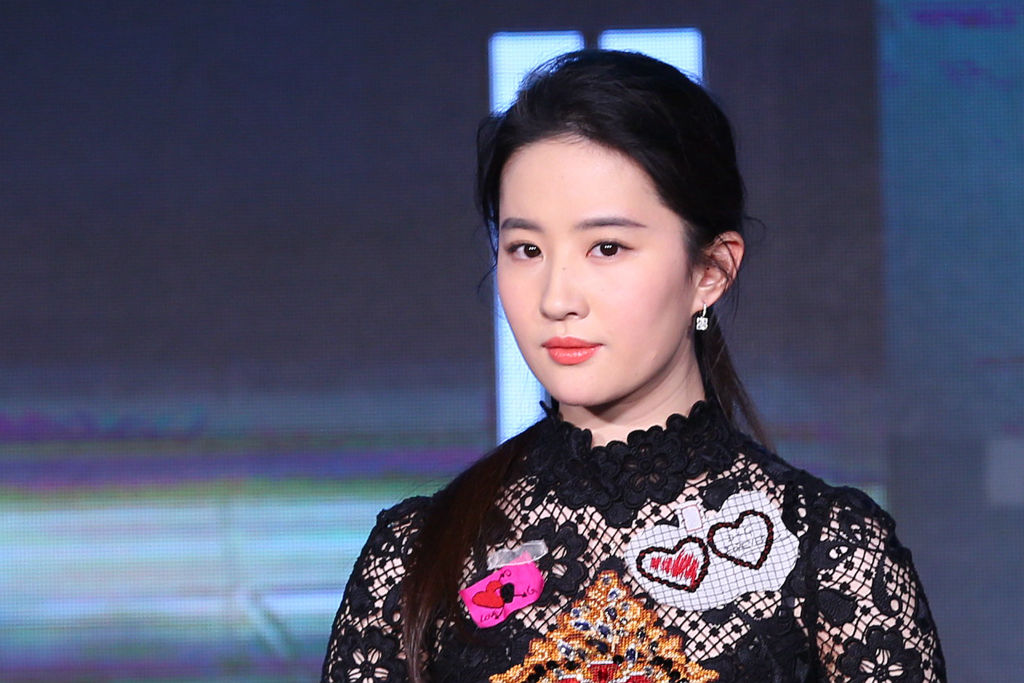 Yifei's background in entertainment
Liu Yifei, also known as Crystal Liu, got her first acting role as a teenager in the series, The Story of a Noble Family. According to IMDb, she was born in China and began learning how to sing, dance, and play instruments at an early age. She lived in New York from ages 10 to 14 and relocated back to China to pursue her career. One of Liu's breakout roles was in the fantasy series, Chinese Paladin, and adaptation of the video game, "The Legend of Sword and Fairy." Her work in the series earned her the nickname, "Fairy Sister."
If she looks familiar to you, that's because you might remember her from The Forbidden Kingdom where she starred as Golden Sparrow alongside Jet Li. Her filmography credits also include Outcast and The Assassins. Her rising star has led to many deals, and The Hollywood Reporter notes that Liu has been a brand ambassador for a number of major companies, including Garnier, Dior, and Pantene.
On top of that, she has martial arts skills, which was a factor when Liu was cast as Hua Mulan. Her ability to play a warrior in an action flick was cemented by her background in wuxia, the genre that describes martial arts hero epics.
Along with her acting talents, Liu also has experience performing pop songs. It's been confirmed that Mulan will not be a musical (nor will it include the character Mushu), so fans won't get to hear Liu's singing voice in the movie. However, you can still check out this video she created for the Powerpuff Girls Z series.  
How people reacted to Liu's casting
With so many remakes being pumped out by Hollywood, many fans already decided that a live-action version of Mulan would be something to avoid. After seeing Liu in the trailer, even the most stubborn minds have changed.
Initially, when Liu's casting was announced back in 2017, Chinese moviegoers were divided, with many calling her a bad actress, Forbes reported. However, seeing her as the fierce Hua Mulan in the teaser has changed that perception, and people are excited about the movie.
As time inches closer to the film's release date in March, fans will get the opportunity see an extended trailer. While the major questions revolve around Mushu, Cri-Kee the cricket, Mulan's haircut, and that makeup-removing sleeve, audiences can decided for themselves if Liu is the perfect one to play the legendary character.