10 Actresses Who Were Told They'll Never Work in Hollywood Again
It's no secret that Hollywood is one fickle place to work. A newcomer can become the next big thing only to fade away, or be publicly torn down. Sometimes this happens because a star's appeal doesn't reach audiences. Other times it's because they angered the wrong person in Hollywood.
Pretty much everyone has heard the cliche, "you'll never work in this town again!" That's because that very same line has been said to actresses by directors, producers, and studio executives. Some of the most hated actresses in Hollywood were told this very thing before their careers ended, while others managed to find work despite their enemies.
So which actresses had someone try to end their career? And which leading ladies were able to succeed despite that? Here are 10 actresses who were told they'd never work in Hollywood again.
1. Mila Kunis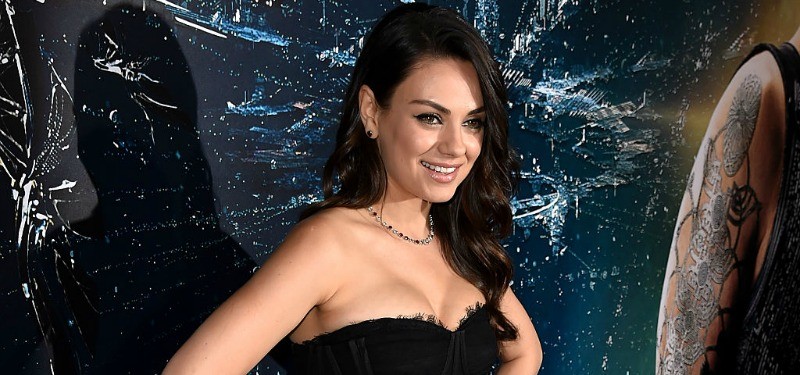 The actress has been working steadily since she was 11 years old. She was only 14 when she got a reoccurring role on That '70s Show and has been voicing the character Meg in Family Guy since 1999. Mila Kunis has even gotten a role in movies that have critical acclaim, like Black Swan.
But getting all of this work doesn't mean her career has been one long easy road. She has worked with some difficult people over the years and one even threatened her career because she wouldn't pose semi-naked on the cover of a men's magazine to promote one of her movies. She wrote about this experience for A Plus.
I was no longer willing to subject myself to a naïve compromise that I had previously been willing to. 'I will never work in this town again?' I was livid, I felt objectified, and for the first time in my career I said 'no.' And guess what? The world didn't end. The film made a lot of money and I did work in this town again, and again, and again. What this producer may never realize is that he spoke aloud the exact fear every woman feels when confronted with gender bias in the workplace.
2. Mo'Nique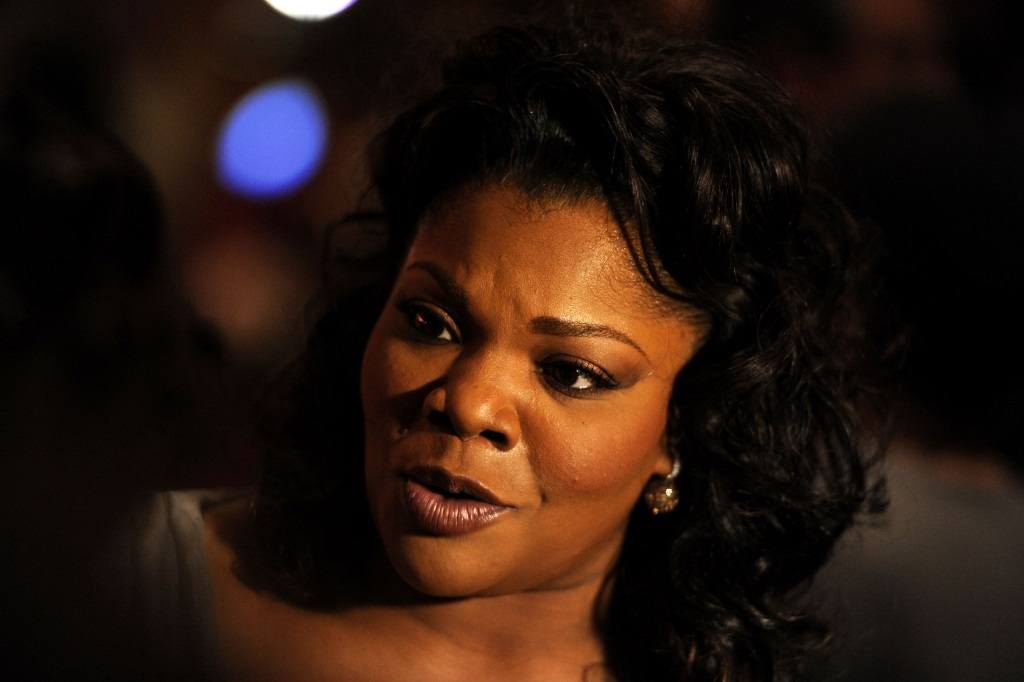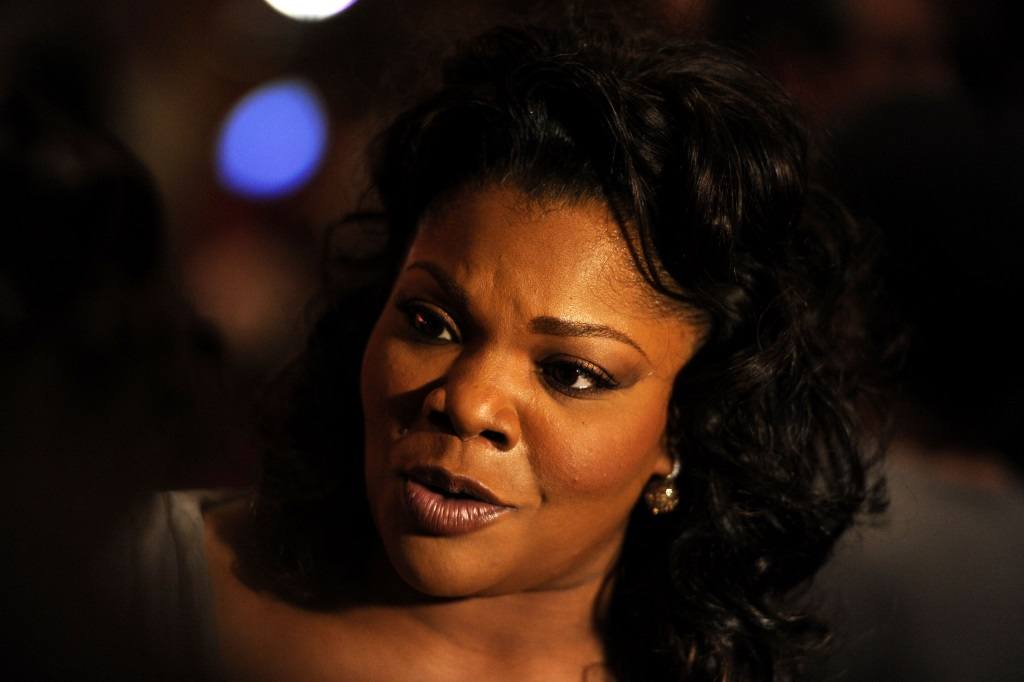 The actress won an Oscar for her role in Precious, but we haven't seen much of her since. Producer Lee Daniels reportedly said she was blackballed for not campaigning enough for the Oscars, but she told The Guardian that she thinks her decline in popularity is because she left some people out of her acceptance speech.
I think that those are feelings that Mr. Daniels is having. He said, 'You know Mo'nique – she didn't thank the producers [at the Oscars]. She didn't thank the studio, and that's just not things that you do.' Well, it had nothing to do with the producers, nor the studio. Mr. Daniels had a problem that I didn't say his name the night of the Oscar awards.
3. Thora Birch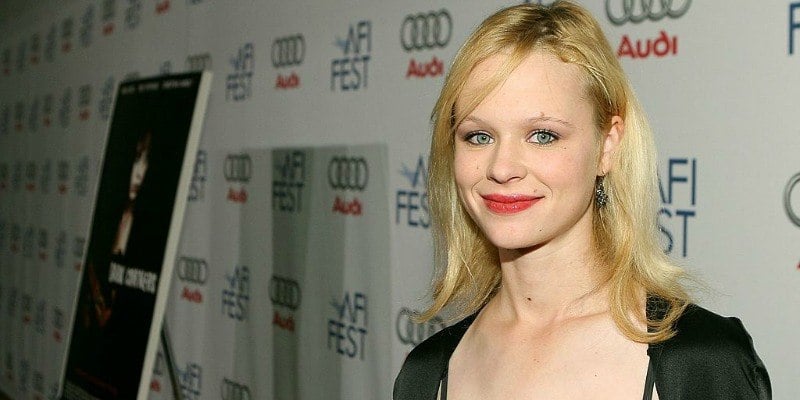 The actress started out when she was just a kid and starred in beloved movies like Hocus Pocus. Thora Birch was able to continue her career as a teenager by starring in American Beauty and Ghost World. But things weren't going as smoothly behind the scenes.
There were reports that she was fired from the Broadway show, Dracula because her father, who is also her manager, allegedly threatened another actor during rehearsal. Her next project was Manson Girls where she again was reportedly fired due to her father getting into an argument with production.
The actress never said verbatim that she was blackballed, but in an interview with The Guardian, she did hint that her ousting could have been on purpose.
I pissed a lot of people off over a long period of time and they found a way to upset me, hoping that upset would bring a change in my behaviour. Like a distancing … But I'm done, I'm done. People wanted me to be not fine. A lot of it was bullsh*t.
4. Tippi Hedren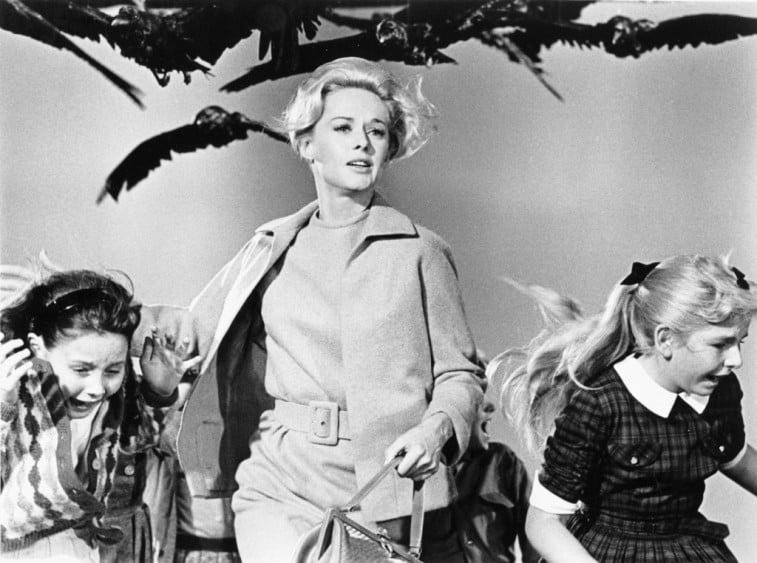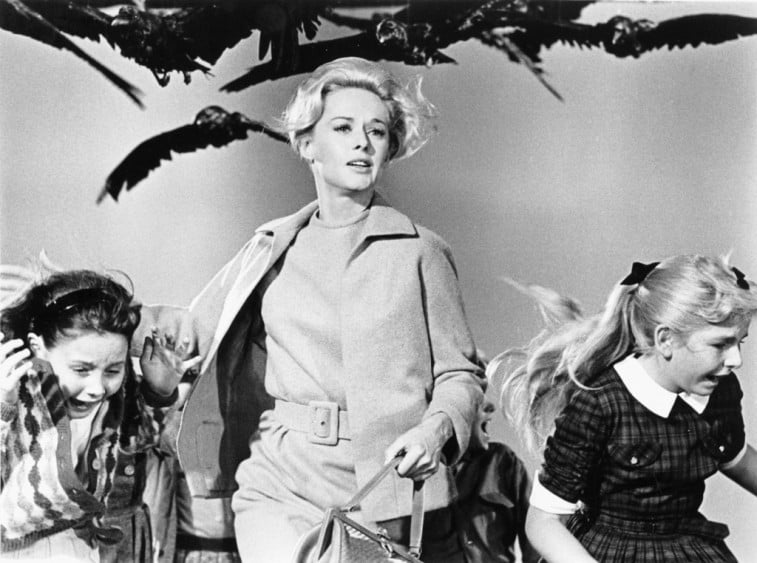 The Birds and Marnie star was one of Hitchcock's many blond muses, but this also meant Tippi Hedren had to deal with his terrible behavior. She had live birds thrown at her in order to film scenes for The Birds and also claimed the director sexually assaulted her.
When she allegedly fought him off she said Hitchcock said, "I'll ruin your career." After that, she claimed she never talked to him directly again. He essentially came through on his promise by keeping Hedren on contract and turning down any role she was up for.
5. Sondra Locke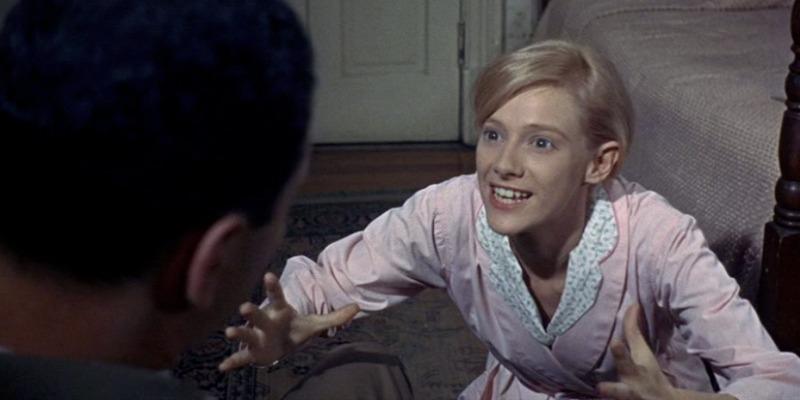 The actress had a great career and was nominated for an Oscar for The Heart Is a Lonely Hunter. But many have probably forgotten about her and that's because she was purposely blacklisted. When she divorced Clint Eastwood they made a deal that instead of getting alimony she would get a three-year development deal with Warner Bros., according to the Los Angeles Times.
However, she pitched 30 projects and Warner Bros. turned down all of them. She sued when she found out Eastwood secretly financed the fake deal. She ended up winning in court and got an undisclosed amount. "This was never about money," said Locke. "It was about my fighting for my professional rights."

6. Katherine Heigl
The actress has gotten into hot water multiple times for bad mouthing her own projects. She said she wouldn't submit her work in Grey's Anatomy for an Emmy because she didn't think the material was good enough. She also called her movie, Knocked Up "sexist."
Both of these comments were made in the press so it makes sense why anyone would be hesitant to hire her. According to the Inquistr, an executive turned her down as a potential lead in a television show. "On many levels, she would have been perfect for the role," a source said, "but all of us said, 'She's not worth it.'"
Although she has made many enemies in Hollywood, she has continued working although none of her new projects have been financial hits.
7. Lena Horne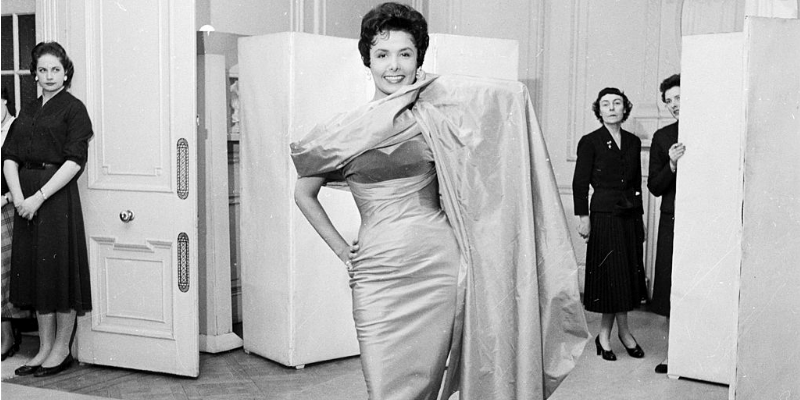 The singer, actor, and activist was one of many actors who was named in the Red Channels, an anti-Communist tract that was published in the United States at the start of the Red Scare. She was blacklisted after being accused of being a Communist in the 1950s. Lena Horne struggled to get work for three years and eventually wrote a letter to Roy Brewer, the toughest anti-Communist in Hollywood.
This was typical for blacklisted actors at the time, according to The Atlantic. He found the letter sincere and passed it around to the top executives at studios and networks in hopes she would get work again. She then got work at CBS with Your Show of Shows and What's My Line?

8. Elizabeth Berkley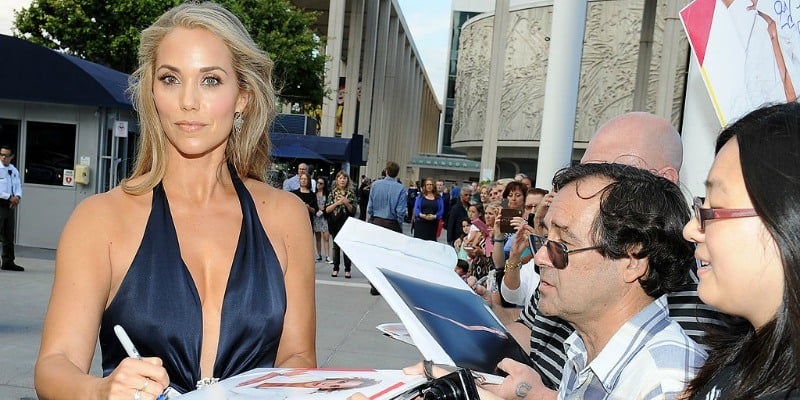 The actress acted on Saved By the Bell for many years, but her career was ripped to shreds after she starred in Showgirls. In the movie, she played an erotic dancer in Las Vegas. The movie was torn apart by critics and bombed at the box office.
The movie now has a cult following and is known for Berkley's crazy performance. She's so known for that performance that she had trouble getting hired again. The movie's director, Paul Verhoeven later told the NY Daily News that the failure of the movie was his fault and not Berkley's.
"If somebody has to be blamed," said Verhoeven, "it should be me because I thought that it was interesting to portray somebody like that." He later continued, "Elizabeth could only have recovered from the movie by being offered a very different role, but that just didn't happen for her otherwise she would have taken the job."

9. Lee Grant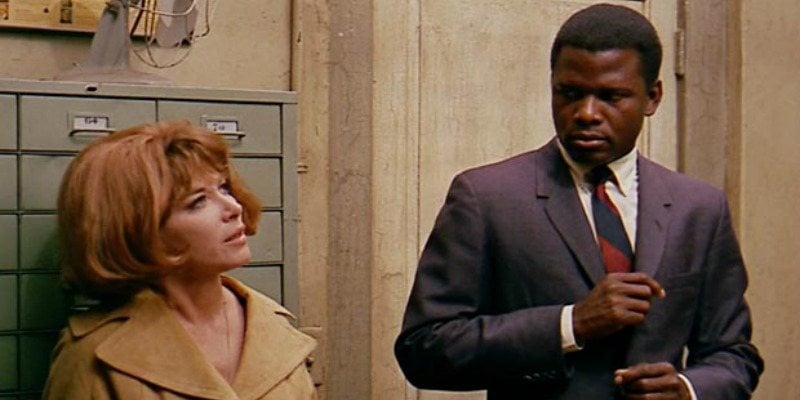 The In the Heat of the Night actress was also named as a Communist and therefore blacklisted. She, however, wrote in her memoir that she had no clue whether she was a member of the Communist Party. She lost work for 12 years before she managed to come back. The actress told The Hollywood Reporter that being blacklisted truly had a lasting psychological effect on her.
When I came out of the committee hearing, I couldn't introduce one friend to another. And that stayed with me my whole life. When I go to a party, even in my own house, when I go to introduce people, I say, "You know each other." There's a block. My fear of naming somebody who would then not be able to earn a living was such a psychological blow.
10. Maggie Gyllenhaal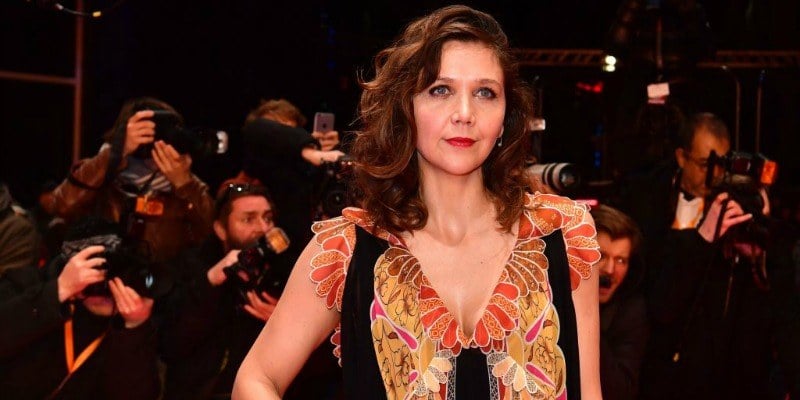 It's no secret that Hollywood ages out actresses at an alarming rate. Because of this, many actresses had their careers ended due to ageism. Maggie Gyllenhaal spoke openly about how this is happening to her. Luckily, she does still get parts, but often in much smaller projects.
There are things that are really disappointing about being an actress in Hollywood that surprise me all the time. I'm 37 and I was told recently I was too old to play the lover of a man who was 55. It was astonishing to me. It made me feel bad, and then it made me feel angry, and then it made me laugh.
Follow Nicole Weaver on Twitter @nikkibernice
Check out Entertainment Cheat Sheet on Facebook!