Adam Devine Is Engaged; Who Is His Future Wife?
Adam Devine, the comedian and actor known for Workaholics, Pitch Perfect, and The Righteous Gemstones, had exciting news to share this past weekend. Devine wrote in an Instagram caption that he and Pretty Little Liars actress Chloe Bridges got engaged.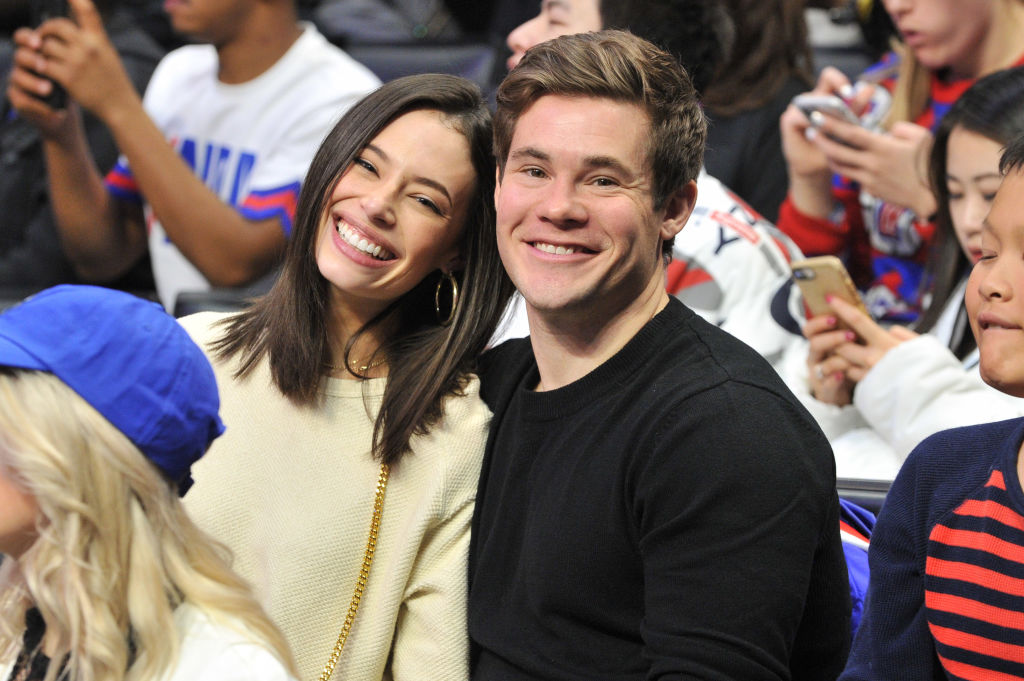 Who is Adam Devine's future wife, Chloe Bridges?
Adam Devine, age 35, and Chloe Bridges, age 27, have been dating since 2015. The couple met on the set of The Final Girls, Us Weekly reported.
Chloe Bridges is an actress; she got her start on the sitcom Freddie, then landed a role in the Disney Channel original movie Camp Rock 2: The Final Jam. But Bridges is more widely recognized or her work on FOX's New Girl, the CW's The Carrie Diaries and ABC Family's Pretty Little Liars, on which she played the recurring character, Sydney Driscoll. She also appeared on Netflix's Insatiable.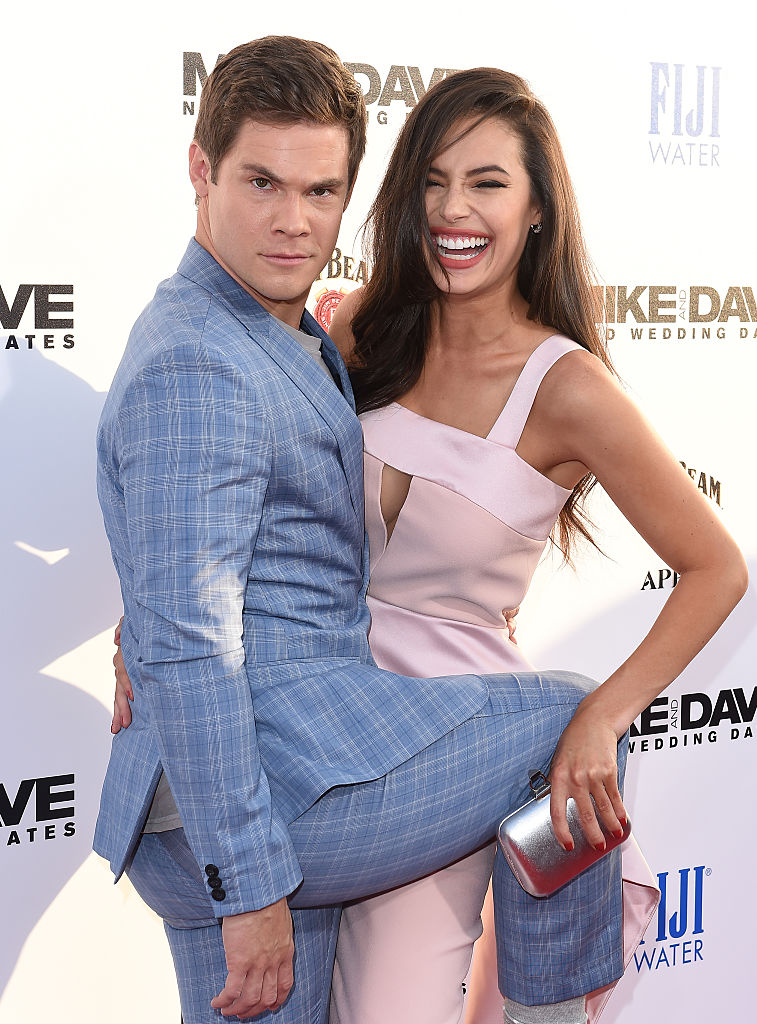 Devine shared the engagement news on Instagram
"She said yes!" the Pitch Perfect actor wrote on Instagram. The caption was paired with a picture of Chloe Bridges and Adam Devine looking deliriously happy on a boat. Bridges showed off the ring by placing her left hand on DeVine's chest.
"I love Chloe more than anything and I'm so excited to spend the rest of my life with her amazing self," Devine continued. "You are my best friend and I'm thrilled you want to get old and wrinkly with me!" The stand-up comedian didn't stay too long in the sincere before he launched into humor.
"You'll be less wrinkly. I'm gonna look like a Saint Bernard," he wrote. DeVine also joked he would only take part in one particular part of wedding planning.
"Have fun planning the wedding. I'll be there for the cake tasting."
Actress Priyanka Chopra commented on DeVine's post, "Omgeeee congrats guys!" DeVine's Pitch Perfect co-star Rebel Wilson wrote, "Adam, this is so exciting. I'm so happy for you guys, while comic Whitney Cummings offered, "Happy to officiate!"
A love like the movies
"We are doing it!!" Chloe Bridges wrote in her own Instagram engagement announcement. "I love this man with my whole heart and I am so excited to be with him forever."
Bridges went on to say she and Adam Devine had "a special connection" from the start. She joked that at first, "I liked the way his butt looked in his jeans and the way he made me laugh and the fact that his backpack was monogrammed which seemed VERY adult to me five years ago." But it was a lot more than that: the PLL actress says "he is the kindest, funniest, most incredible man I've ever met."
Bridges continued, "I'm so proud to be his girl and will be even prouder to be his wife."
Comedian Alice Wetterlund commented, "FINALLY! You guys are the Kennedys of comedy;" Parks and Rec star Aubrey Plaza wrote them, "LOVE YOU BOTH. CANT WAIT FOR MY SPEECH AT YOUR WEDDING!"
Congrats to the happy couple!