Adam Levine: 30 Photos of His Rise to Fame With Maroon 5
Whether you first learned about him from The Voice or you've been a Maroon 5 fan for years, anyone who's familiar with pop music knows about Adam Levine's budding legacy. While Levine's band is more popular than ever currently, Maroon 5 have actually been making radio hits for over a decade. And Levine himself had dreams relating to music since he was a kid.
Here's how a child from Los Angeles became one of pop music's biggest sensations today.
1. 1993: Levine liked music more than other studies in school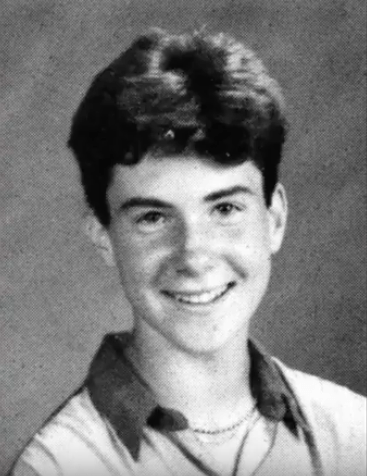 Born in Los Angeles, California, on March 18, 1979, Adam Levine was no stranger to witnessing the lifestyles of the rich and famous. Encyclopedia Britannica notes his father founded a boutique clothing store chain and his mother was an admissions counselor, though their marriage didn't last.
The Huffington Post notes several years ago, Levine started talking about the lasting impact of his parents' divorce, which occurred when he was just 7 years old. He went to therapy to deal with the emotional effects, but he called it a "waste of time" and noted thereafter his skeptical thinking toward marriage in general.
Next: His first band wasn't Maroon 5. 
2. 1994: Levine and his friends formed their garage band, Kara's Flowers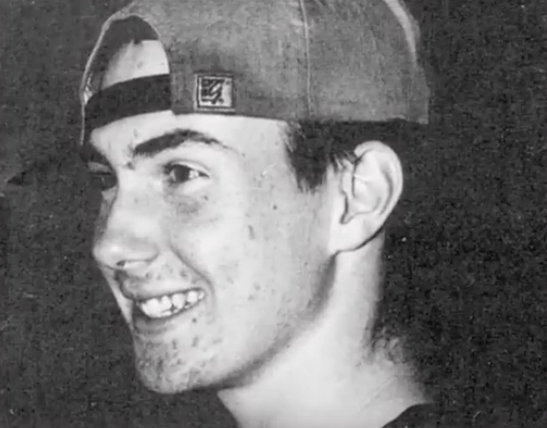 Levine attended the private Brentwood School where he met future bandmates Mickey Madden, Ryan Dusick, and Jesse Carmichael, says The Famous People. It was in 1994 when Levine's love of music over every other subject in school became clear. Around 1994 and 1995, he formed the band Kara's Flowers with his three friends and began performing at house parties. While most garage bands don't go anywhere, Kara's Flowers started to see success early on.
Next: Kara's Flowers was Levine's first band to get signed. 
3. 1997: Kara's Flowers continued into modest fame
At just 18 years old, Levine was already playing gigs with Kara's Flowers in West Hollywood night clubs. And by 1997, which was also the year he graduated high school, independent producer Tommy Allen discovered the band at a Malibu beach party, says The Famous People. From that moment forward, Kara's Flowers joined Reprise Records and created their first album, which had 11 tracks. They then went on to play in an episode of Beverly Hills, 90210, which helped the band members become even more notable.
Next: After high school, this is where Levine went off to. 
4. 1998: Levine went to Five Towns College, a music and performing art school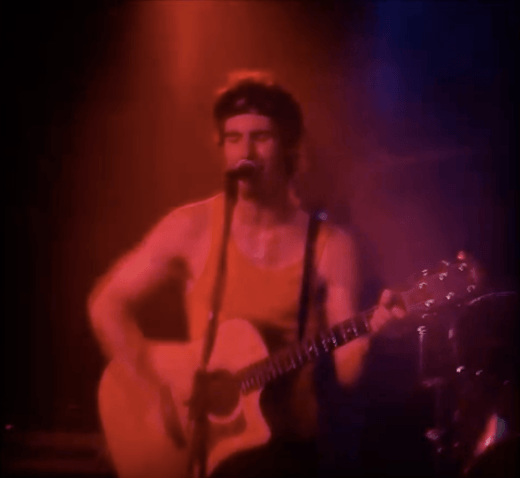 While Kara's Flowers had a promising start, the band failed to sell many records after the release of their album titled "Fourth World." The record label dropped them at the time, too, says Encyclopedia Britannica, thus resulting in the breakup of the band.
After that, Levine moved across the country to Long Island, New York, to attend Five Towns College with Jesse Carmichael. Here, he was exposed to new types of music, like hip hop and R&B, that gave him fresh inspiration for his future endeavors.
Next: The coming together of Maroon 5 
5. 2002: Maroon 5 got together and released their first album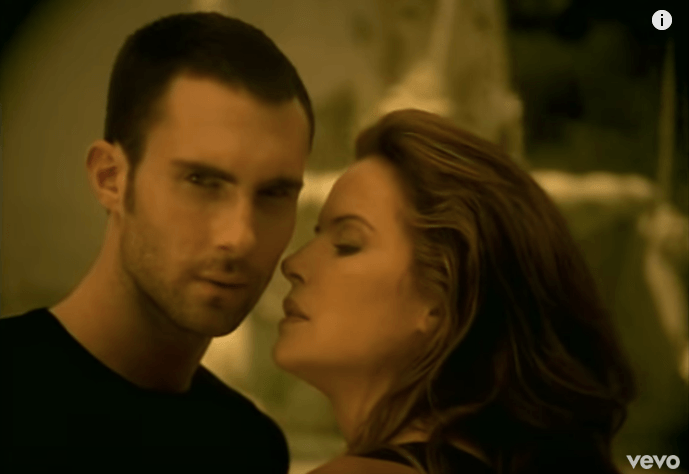 Levine didn't spent much time at Five Towns College before dropping out and returning to Los Angeles. Here, he regrouped with his former bandmates (plus James Valentine on guitar) and prepared to take on a new direction, AllMusic notes. After playing in local clubs, the band, now called Maroon 5, signed with Octone Records and released their first studio album in 2002 titled Songs About Jane.
As for the name of the album, Levine was writing songs about ex-girlfriend Jane Herman at the time, which is how he came up with it.
Next: It took audiences awhile to warm up to Maroon 5. 
6. 2004: The album went platinum thanks to hits like 'This Love'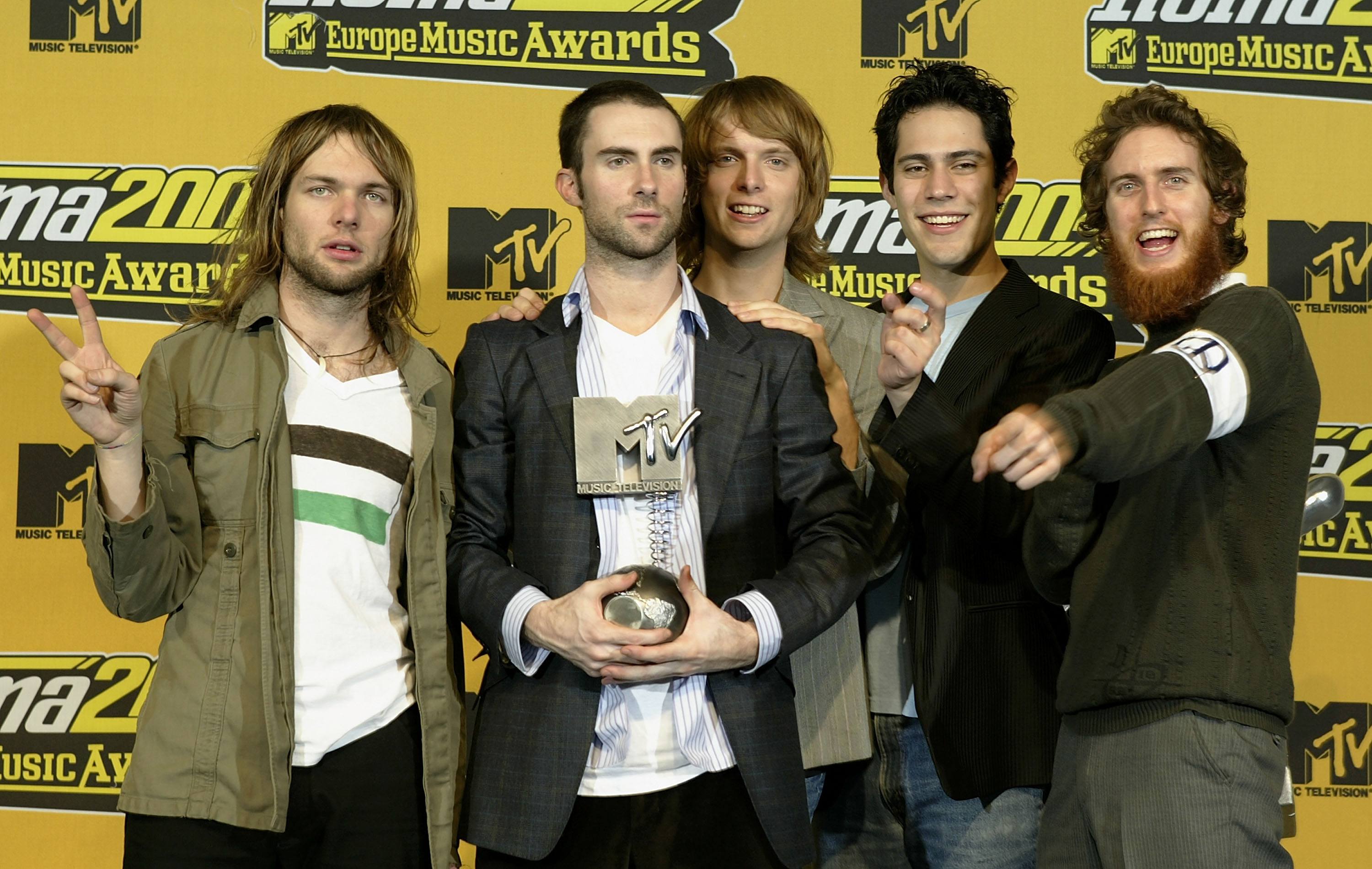 Songs About Jane is what catapulted the band into the mainstream, but initially, the album didn't receive rave reviews, AllMusic says. It wasn't until 17 months after its initial release when songs from the album hit the radio. "Harder to Breathe" then became a hit, followed by "This Love," which still stands as one of Maroon 5's most notable songs today.
Finally, the album hit platinum and reached the Billboard Top 10 in 2004, two years after the album was first released. By the end of the year, the album sold over 2.7 million copies.
Next: Levine was noticed for more than just his music. 
7. 2004: The public started really noticing Levine thanks to the music videos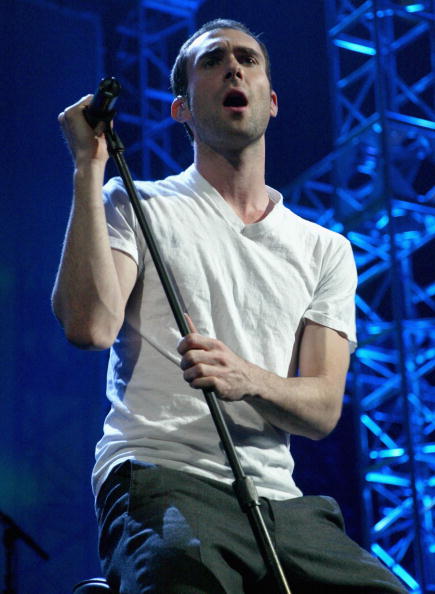 It wasn't just Maroon 5's music that had fans talking early on. After the "This Love" music video was released, fans couldn't stop commenting on the ultra-steamy video after it first appeared on MTV's Total Request Live. The video featured Levine and his girlfriend at the time, Kelly McKee, in a few very intimate scenes, which caused quite a bit of controversy at the time. Even so, the stir proved to be a good thing for the band, as it launched them further into fame.
Next: Maroon 5 starts receiving awards. 
8. 2005: Maroon 5 won a Grammy for Best Pop Performance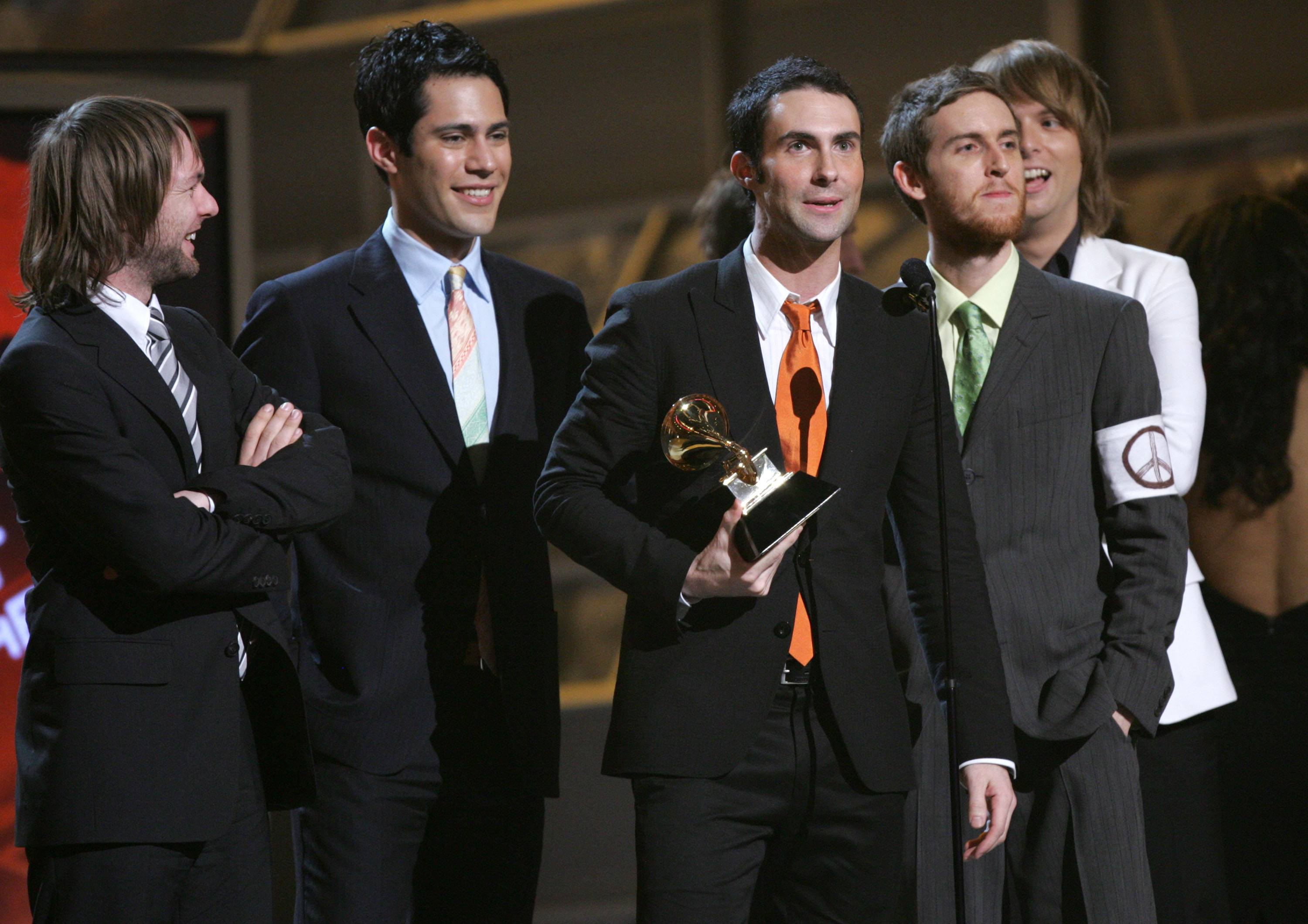 Though the band was off to a slow start, by 2005, they were proving themselves to be a pop force to be reckoned with. Encyclopedia Britannica notes the band won their first Grammy in 2004 for Best New Artist, and the following year, "This Love" won them a Grammy for Best Pop Performance by a duo or group with vocals.
This was all the proof Maroon 5 needed to be taken seriously as a notable pop group. Levine was particularly memorable thanks to his falsettos and wide vocal range he exercised in many of the band's hits.
Next: Levine collaborated with other artists. 
9. 2005: Levine sang the single 'Heard 'Em Say' for Kanye West's album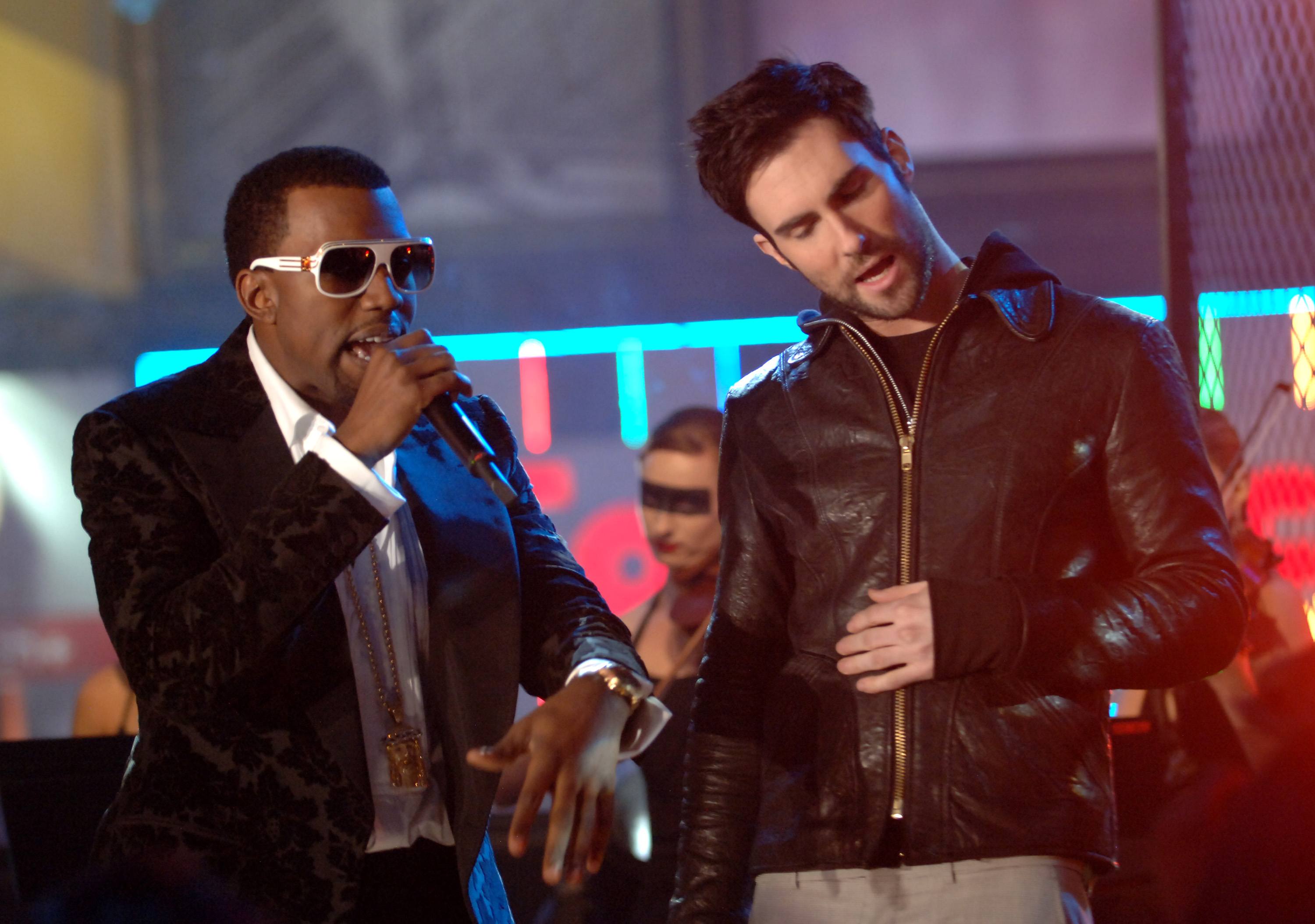 Maroon 5 toured like crazy following the release of their first album — and Levine was also approached by other notable artists for collaborations. Fans went particularly wild over his appearance on Kanye West's single, "Heard 'Em Say." Here, Levine sings the catchy chorus over Kanye's signature beats. It's no surprise that fans loved it, too.
This 2005 collaboration also set the stage for Levine to sing on future albums for other stars such as Gym Class Heroes, Eminem, and Natasha Bedingfield.
Next: Maroon 5 gets back to recording. 
10. 2007: Maroon 5 released their second album, It Won't Be Soon Before Long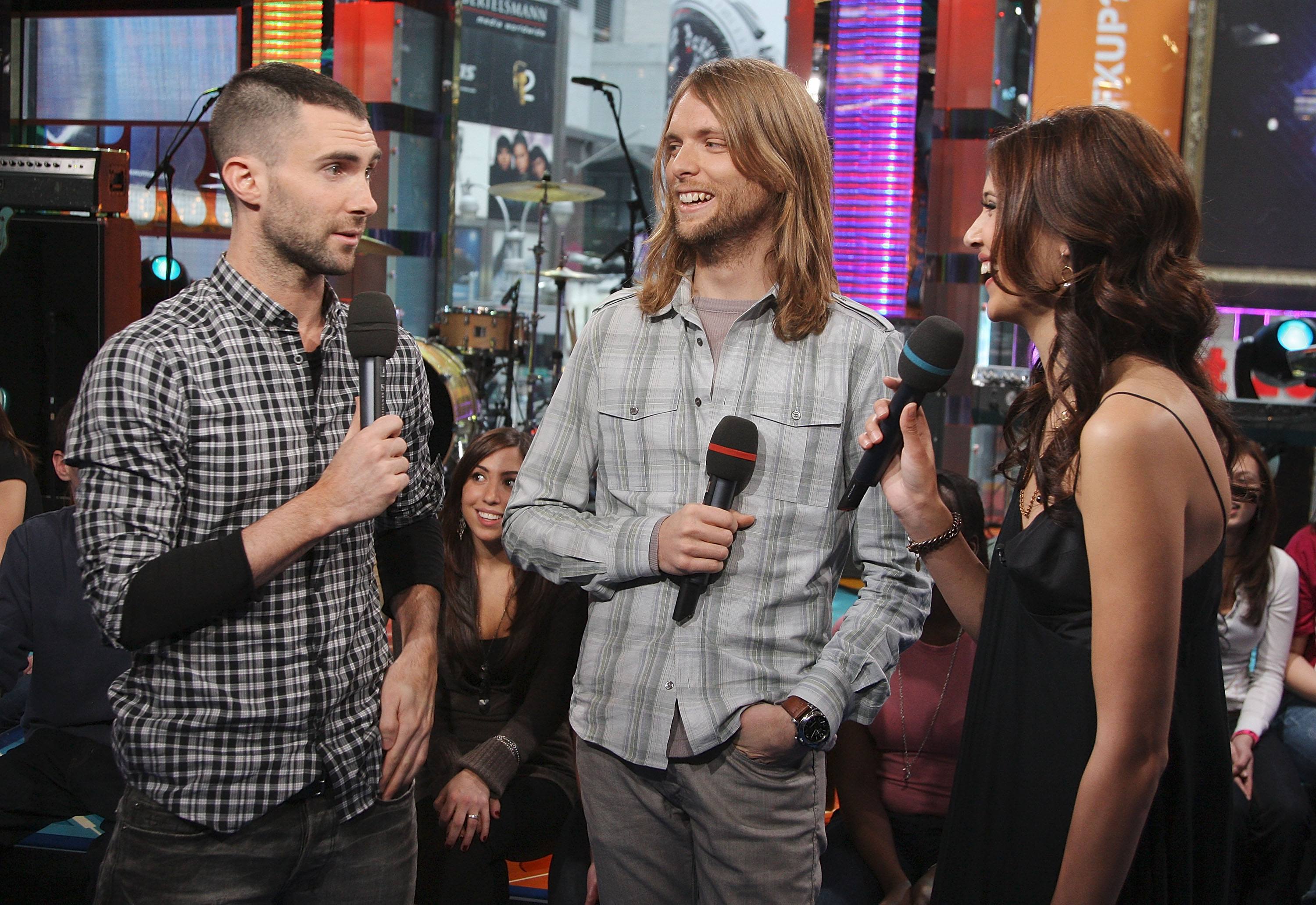 While Maroon 5's first album was essentially a breakup album, Rolling Stone notes their sophomore album had a more mature sound. The most notable song off the record, "Makes Me Wonder," won a Grammy for Best Pop Performance. And audiences loved other hits, like "Won't Go Home Without You," which Rolling Stone said "combines confidence with affection rather than macho." Thanks to catchy rhythms and solid lyrics, It Won't Be Soon Before Long proved Maroon 5 would be here to stay for many years to come.
Next: All great performers end up on this show at some point. 
11. 2007: Levine had his first Saturday Night Live performance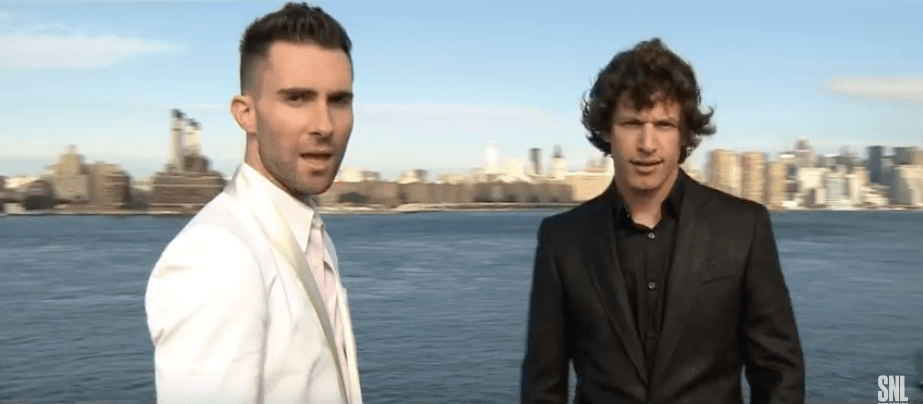 With the success of two albums under his belt, Levine started making guest appearances elsewhere. In 2007, he first appeared on Saturday Night Live. His sketch singing alongside Andy Samberg was a hit, as it showcased Levine's vocal talents with his fun personality. And it paved the way for future SNL appearances, as he would return in other musical parodies and again to host the show in 2013.
Next: Fans were concerned when Levine said this. 
12. 2008: Levine concerned fans with statements regarding what he wanted out of his future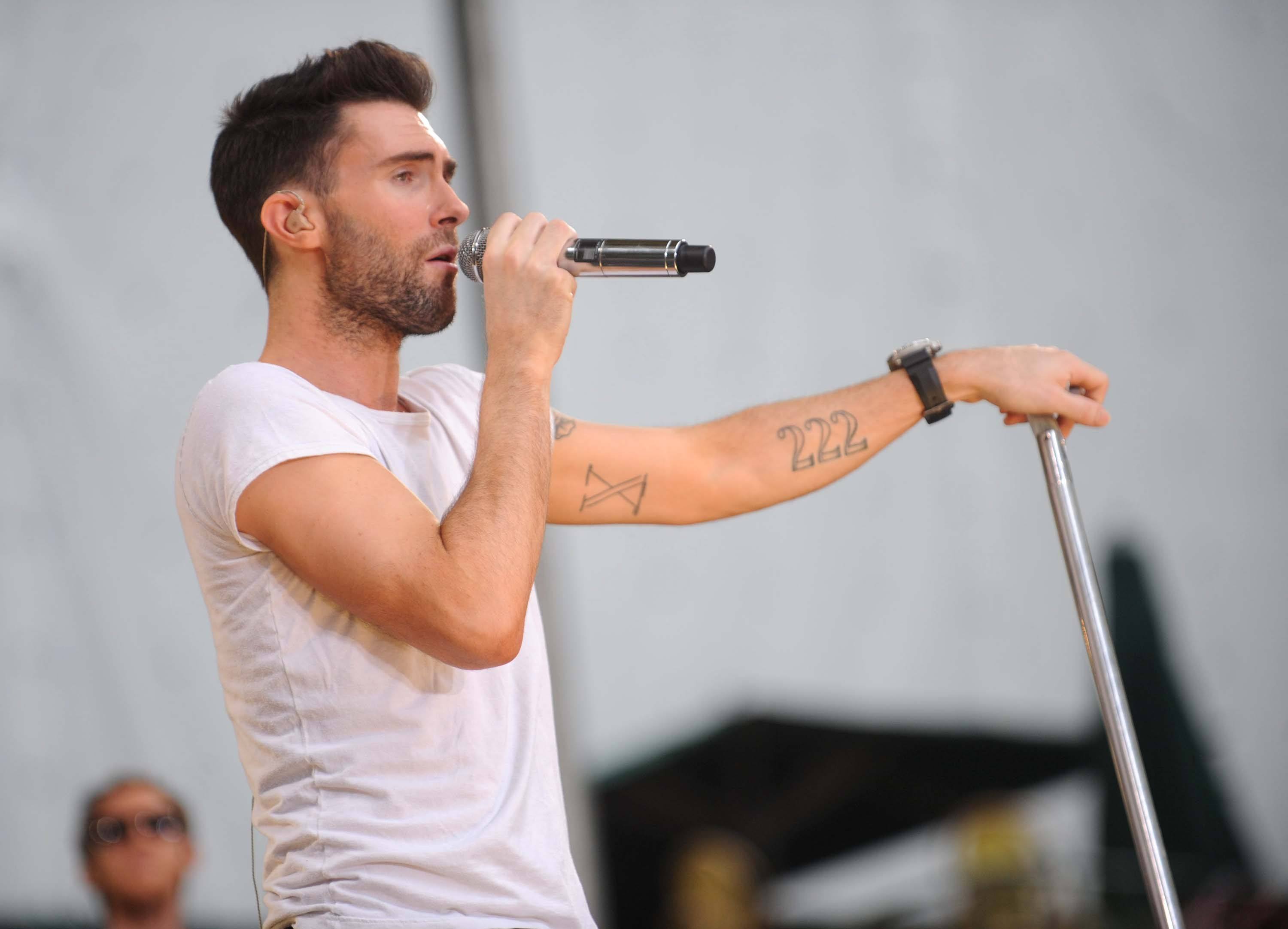 The future was bright for Maroon 5 and Levine back in 2008 after two successful albums, Grammy wins, and multiple TV appearances. But fans grew concerned when Levine started to hint that he may be done with the band sooner than anyone else expected.
Daily Star notes Levine said after being on tour throughout the entirety of his 20s, he'd want something else for his future. "Eventually I want to focus on being a completely different person because I don't want to be doing this into my 40s and 50s and beyond, like the Rolling Stones." Thankfully, Levine hasn't given anything up yet, as the band is still going strong a decade later.
Next: Maroon 5 made a big move with a new producer. 
13. 2009: Maroon 5 worked with a new producer in Switzerland for their next album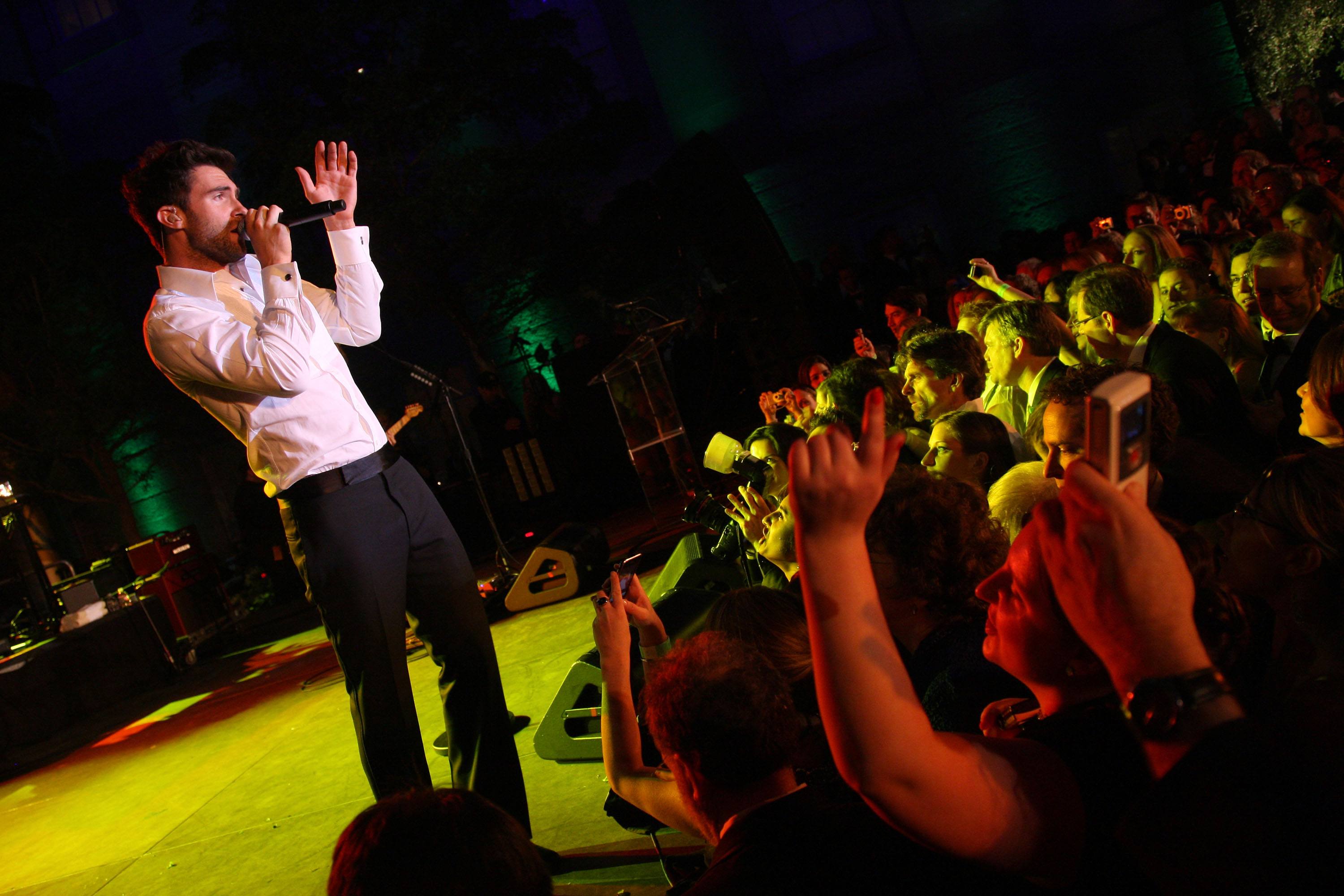 Maroon 5 didn't know the exact direction they wanted to go with their third studio album, but they did agree to work with notable writer and producer Robert John "Mutt" Lange to get it done, NME reports. At the time, guitarist James Valentine said all the band members were busily working on making songs for the album — and everything seemed to have a different feel.
"It's still hard to say what the vibe will be yet, so much will change once we get in the studio and past this demoing phase," Valentine said. There have been a batch of straight-ahead rock songs and a batch of more dance-y and classic soul-influenced tunes."
Next: Maroon 5 finally releases their much-anticipated third album. 
14. 2010: Maroon 5 released their third album, Hands All Over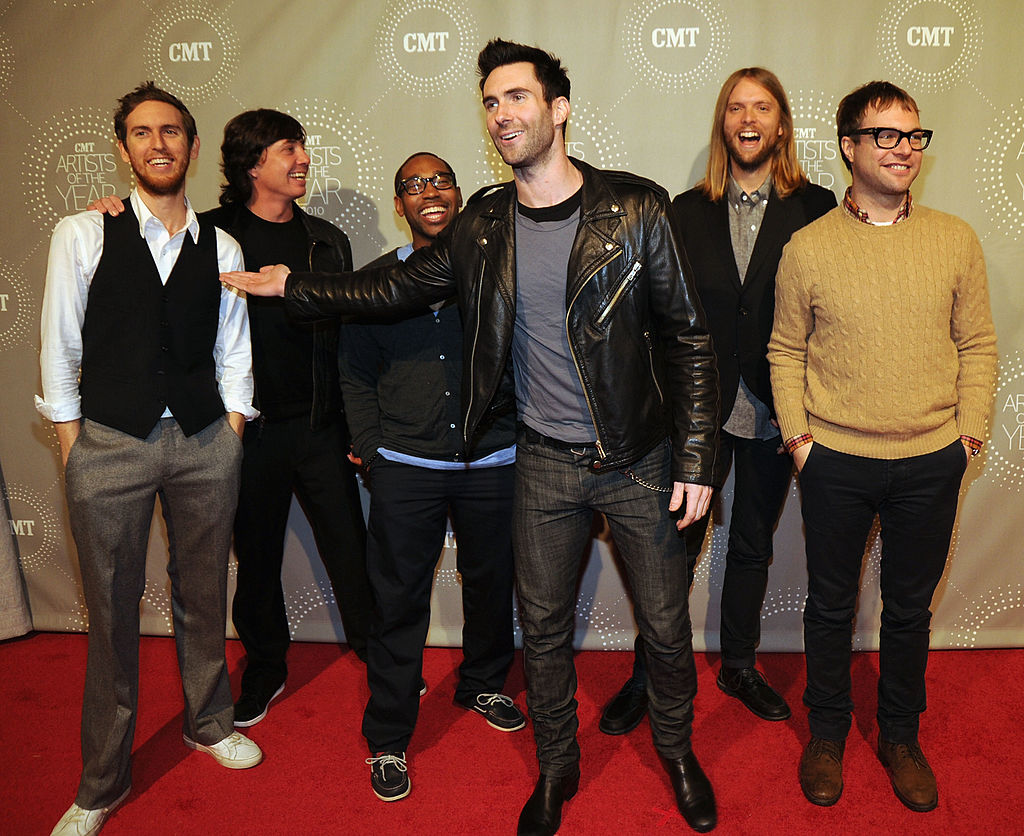 It seems their time spent with Lange in Switzerland paid off when it came to Maroon 5's third effort. Hands All Over was released in September 2010 and went platinum shortly after, AllMusic notes.
Rolling Stone said in this album, "their already polished sound is burnished to a high-gloss glow," though many agreed improvements could have been made. As the magazine noted, the title track isn't much fun, and the band sounds like they need to loosen up in order for many of their newer tunes to work. With that said, the album sales speak for itself, and Maroon 5 still proved they were top dogs in the pop arena.
Next: Levine's dating life is on display. 
15. 2010: Levine started dating model Anne Vyalitsyna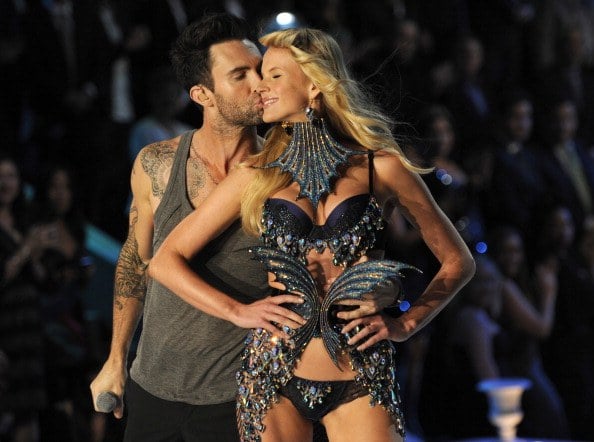 While Levine commented about his skepticism regarding marriage in the past, it didn't stop him from dating. He met Russian-born model Anne Vyalitsyna back in 2010 at the Sports Illustrated Swimsuit Issue release party. At the time, Maroon 5 were performing, and Vyalitsyna had modeled in eight straight Swimsuit Issues for the magazine, People notes.
The couple didn't last, however. After two years of dating, the couple decided to split, which Vyalitsyna said was amicable and supportive in the end.
Next: The following year, Maroon 5 came out with their biggest hit to date. 
16. 2011: 'Moves Like Jagger' was a huge hit for the band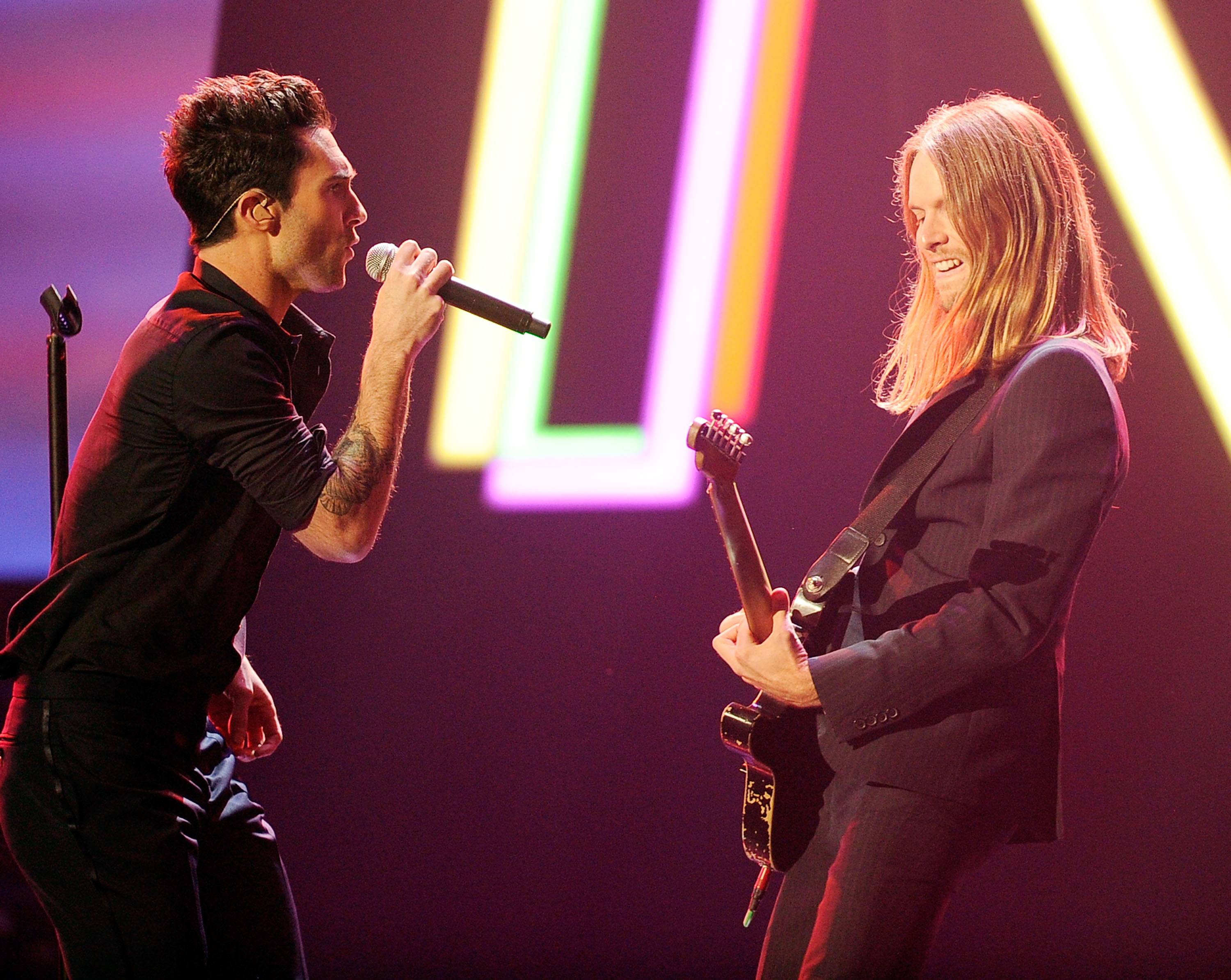 Maroon 5's hit wasn't originally on Hands All Over — but after "Moves Like Jagger" was added to the re-release of the album in 2011, it quickly hit the top of the charts. The dance-worthy tune in addition to Christina Aguilera's guest vocals helped sell millions of copies of the single in both 2011 and 2012. As music reviewer Scott Shelter mentions on PopCrush, "The song would've been great even without Aguilera, but her fiery cameo makes it that much better." And while Levine has said in the past that the song was risky, it seems the risk really paid off.
Next: Aside from Maroon 5, Levine is best known for this hit show. 
17. 2011: Levine started serving as a judge on The Voice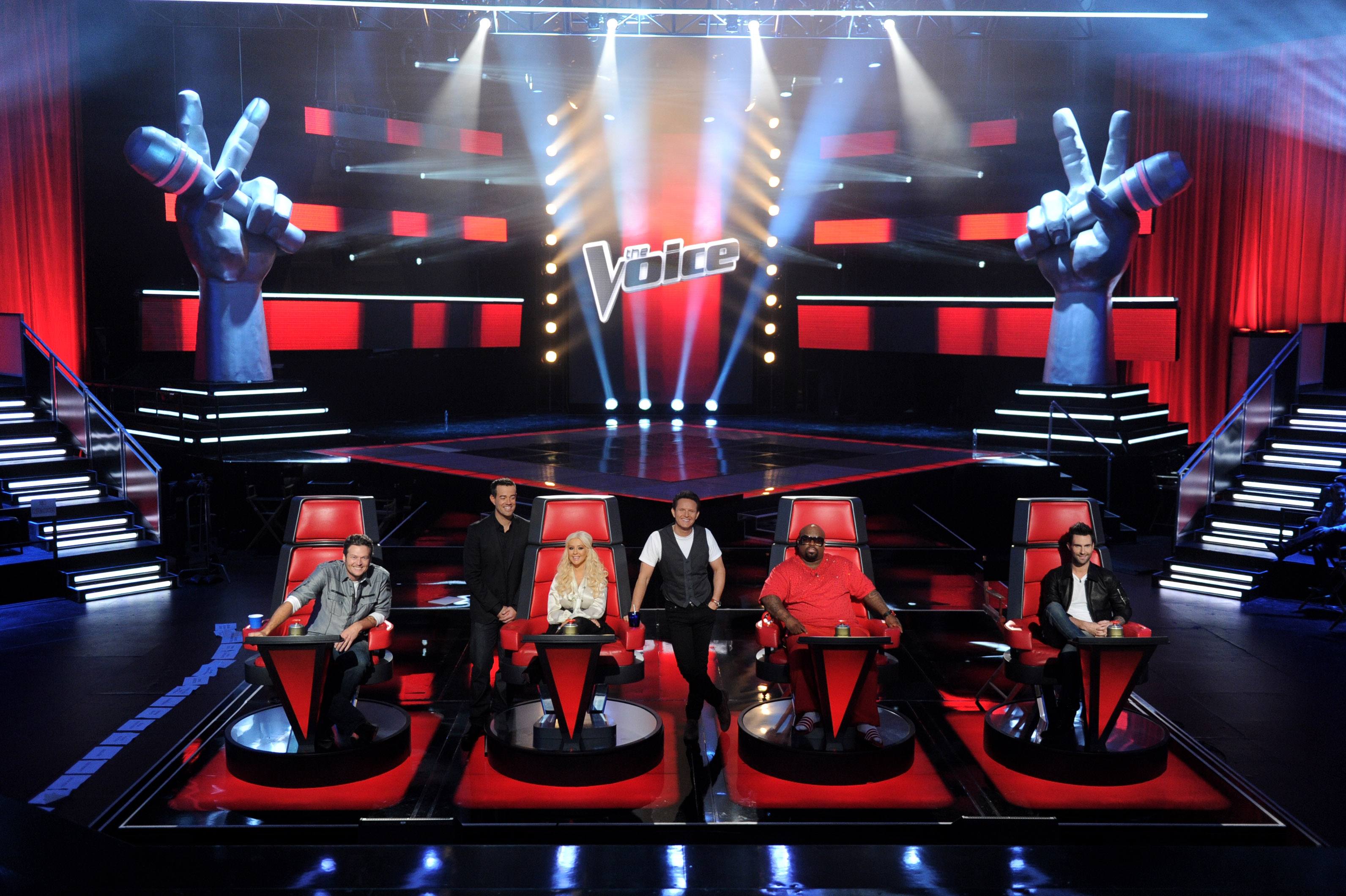 Levine has been part of The Voice since it's very first season — and he's been a fan favorite since his humble beginnings on the show as well. While certain judges have left and returned since 2011, Levine has maintained his presence as a coach for singing sensation hopefuls. And he's also one of the most likable judges on the show amongst the other coaches, too.
As for Levine's future with The Voice, it seems he's hinted at the idea he may not stay with the show forever. But for now, fans can enjoy seeing him playfully duke it out with Blake Shelton and the other judges on the 15th season.
Next: Levine continuously shows his support for this campaign. 
18. 2011: He helped raise awareness for ADHD with the 'Own It' campaign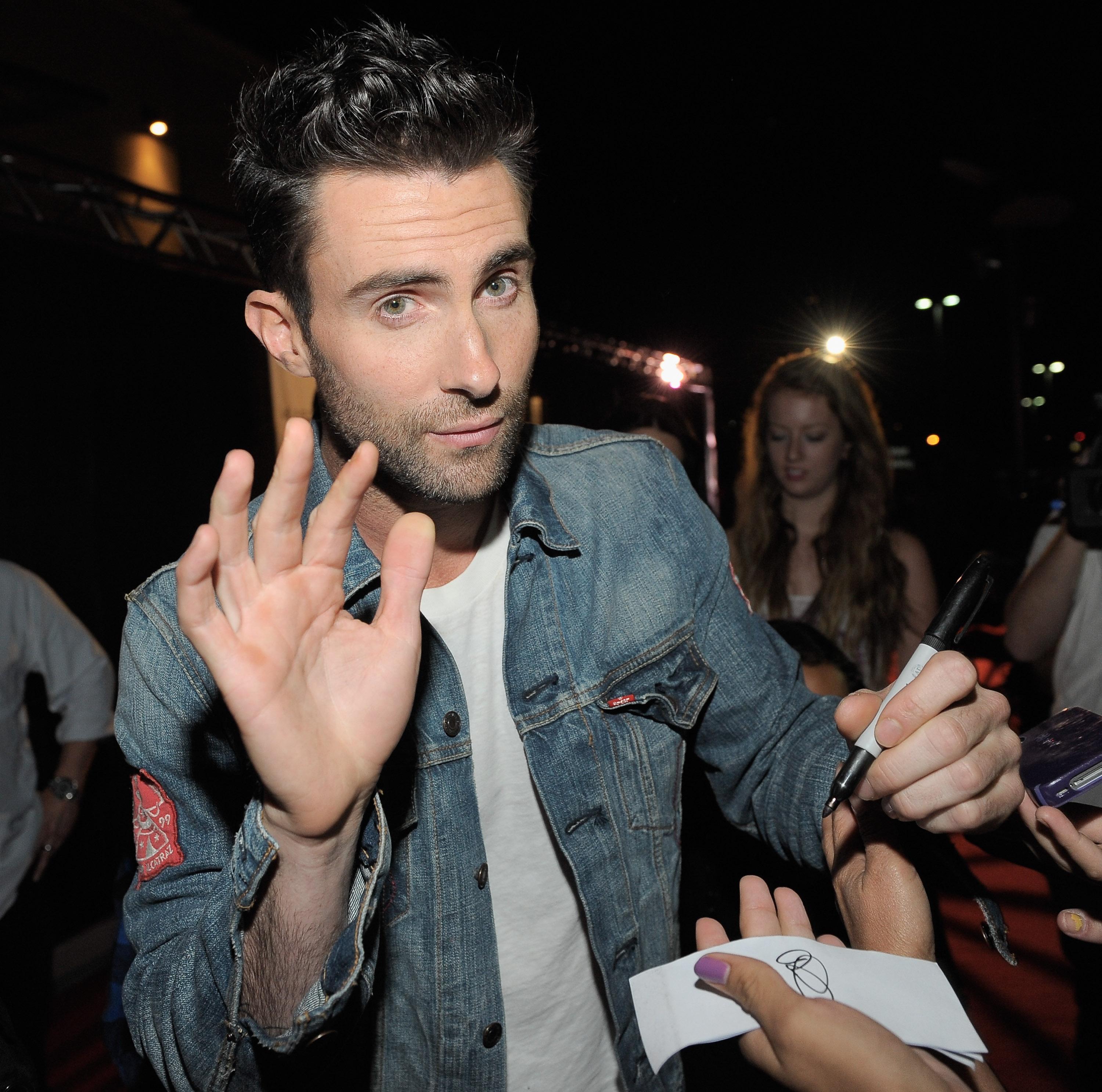 As someone with attention-deficit hyperactivity disorder, Levine wanted to help raise awareness and funding to support those who have the condition. For this reason, he took part in the "Own It" campaign in 2011 to help other adults with ADHD thrive in spite of their diagnosis.
"ADHD can be complex," PR Newswire reports Levine said. "As a child, I didn't really know what I was dealing with. As an adult, I have learned how to manage and even accept my symptoms." Today, Levine continues to work with the Attention Deficit Disorder Association to help and educate others.
Next: Levine makes another TV appearance, but this time it's totally different. 
19. 2012: Levine appears in American Horror Story: Asylum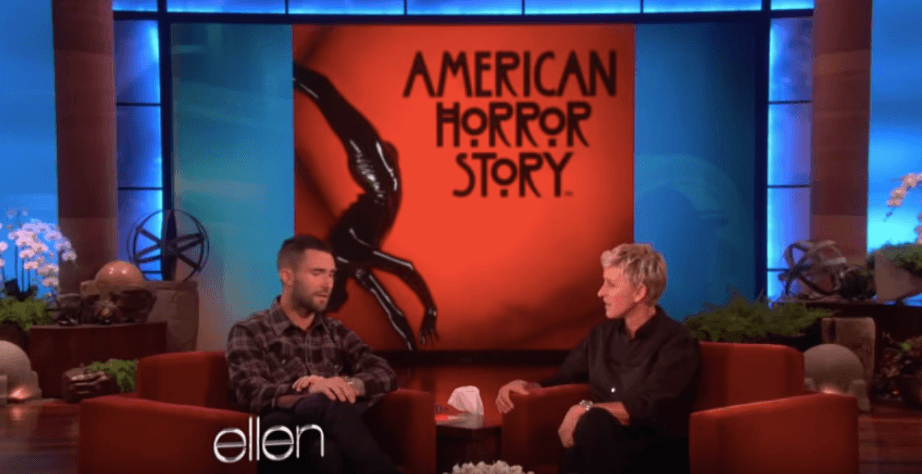 Levine is certainly a musician before an actor, but that doesn't mean he hasn't tried his hand at the latter a few times in the past. During the second season of American Horror Story, you may recall seeing Levine get intimate with his on-screen wife, Jenna Dewan. And though he's said before that horror shows aren't his thing, People reports he seemed to have fun on set shooting the scenes.
"Jenna's a professional and she's amazing, and we have a lot of fun. We were laughing and joking the whole time," Levine said.
Next: The band's next album was another huge hit. 
20. 2012: Maroon 5 released Overexposed, which came with more Grammy awards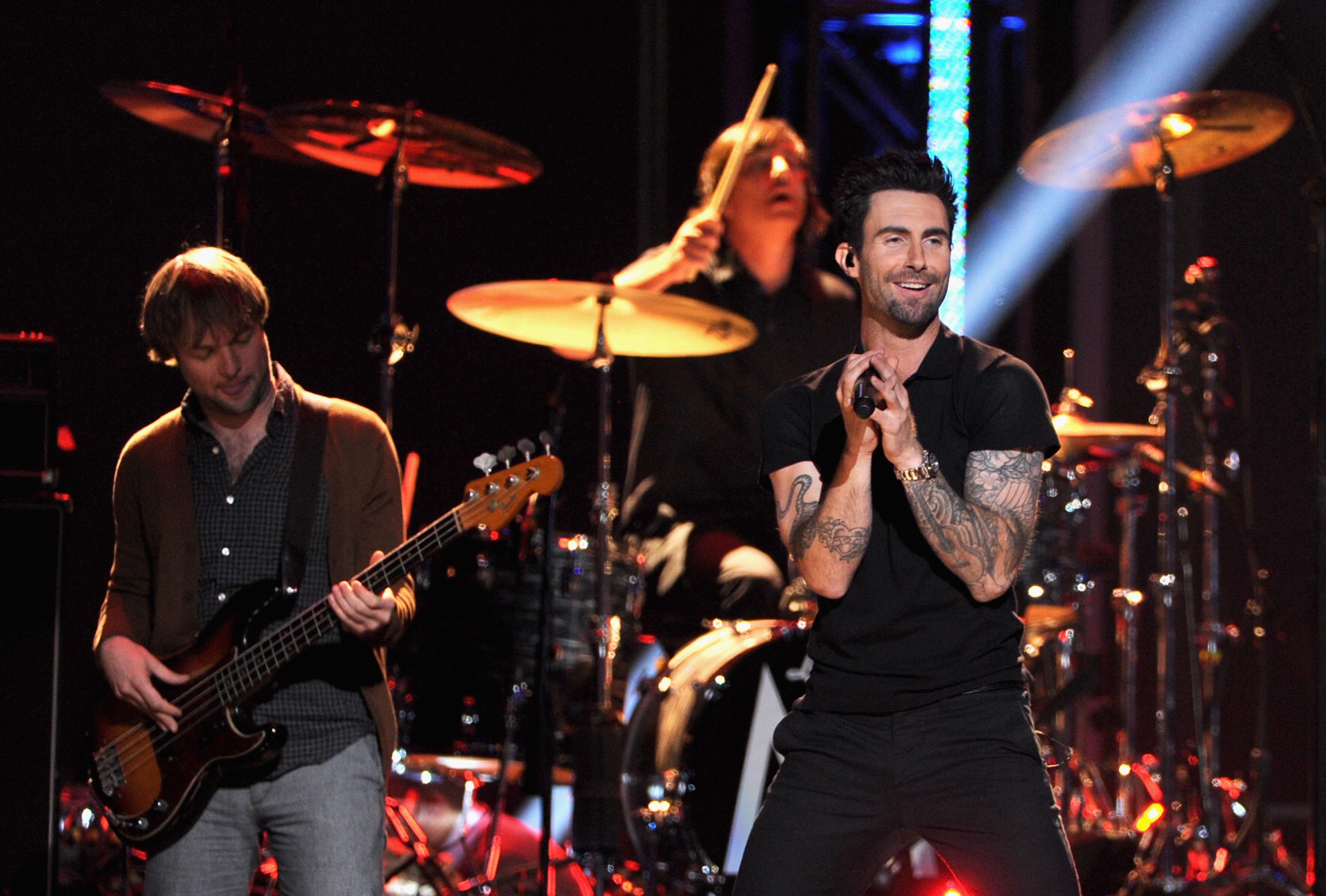 In their fourth studio album, Maroon 5 maintained their winning recipe they used for past hits to generate a new album that also came with rave reviews. "It takes chutzpah for a band to call its fourth album Overexposed, especially when the singer has spent most of the past year zinger-slinging in a comfy red chair on The Voice," Rolling Stone said of the album. But the publication also mentioned the "blinged-up disco sheen" of Overexposed is what made it the band's best effort to date.
Overall, fans also seemed to like this album, as it reached No. 2 and had some singles top the charts.
Next: Levine makes his debut on the big screen. 
21. 2012: Levine was cast in the film Begin Again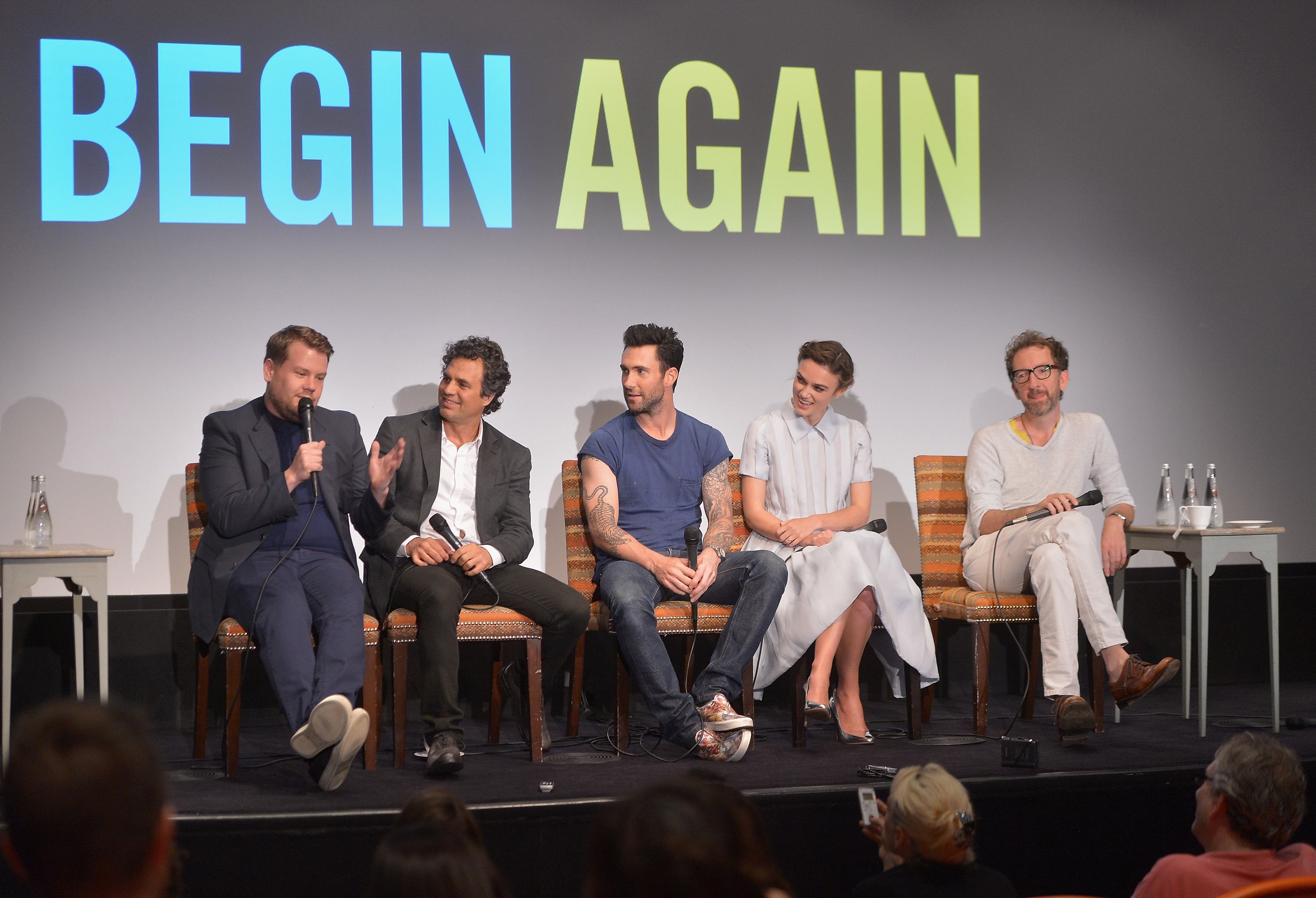 In 2012, Levine was ready to test his skills on the big screen when he was cast in the drama-comedy, Begin Again. The Washington Post notes the Maroon 5 frontman plays a musician who experiences a multitude of ups and downs in the film (not dissimilar from his real life). And while it seemed like a great opportunity for Levine, he was also asked to cover up his full-body tattoos with long sleeves in 95-degree weather, which may not have been something he anticipated.
When choosing someone to play the role, director John Carney said he had Levine in mind from the start. After chatting together on Skype, Carney knew he was the perfect fit.
Next: Love found Levine once again. 
22. 2012: He started dating Namibian model Behati Prinsloo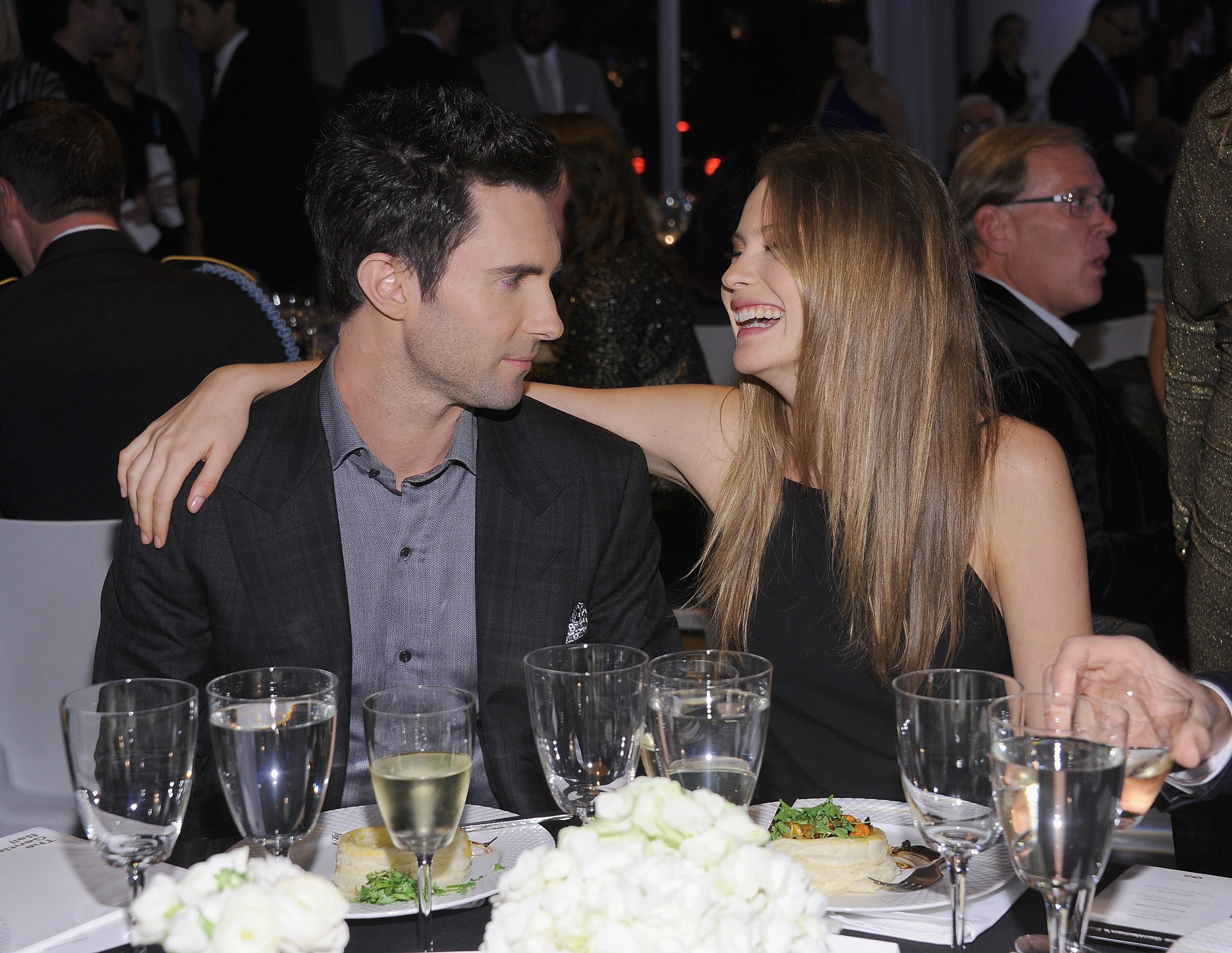 Before Levine even met model Behati Prinsloo, the two began talking online. E! News reports Prinsloo said the two of them talked over email "for such a long time" before finally meeting in person in L.A. When they did meet, it was when Maroon 5 was shooting their music video for "One More Night," which involved Levine in boxing gloves.
"And I walked through the door and was like, 'What am I doing here?' And he had his gloves on and was like, 'This is awkward, hi!'" Prinsloo said. But after an awkward first encounter, they happily continued their romance with dates around the world.
Next: People magazine gave Levine this honorary title the following year. 
23. 2013: He was named Sexiest Man Alive according to People magazine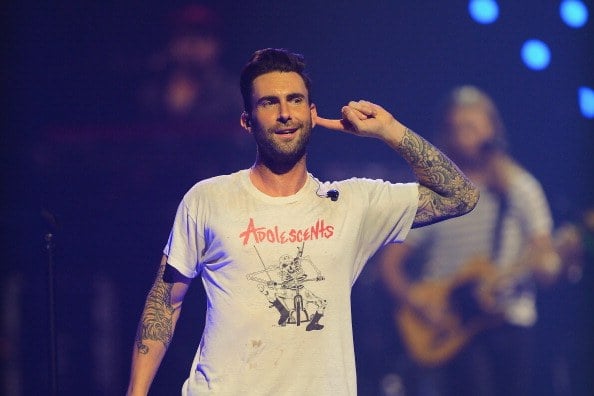 Before Blake Shelton was awarded this highly-coveted title, another Voice coach had already been called Sexiest Man Alive by People. In 2013, Levine happily took the title. "As a musician, you have fantasies that you want to win Grammys, but I didn't really think that this was on the table," he told People. "I was just amazed and stunned and it almost seemed like they were kidding, but they weren't, so that's cool." As for how Levine keeps his figure, he credits regular yoga and spinning for his impressive physique.
Next: Levine branches out with his own product line. 
24. 2013: Levine announced he'd have a multi-department lifestyle brand with Sears Holdings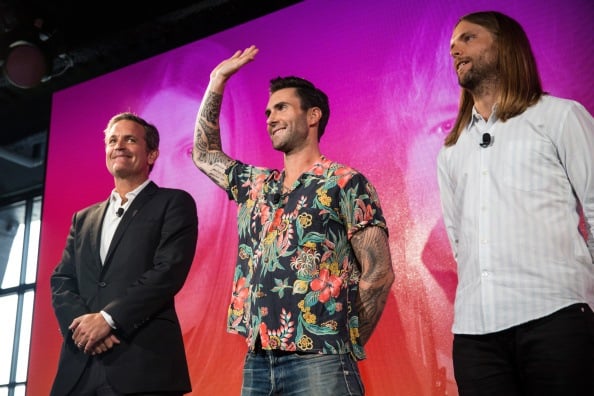 From music to screens big and small, Levine wasn't finished making his name a household brand just yet. By 2013, Levine was launching a menswear collection, aptly named Adam Levine, to be exclusively sold in 500 Kmart stores and on Shop Your Way, MarketScreener reports. The collection featured premium denim and casual-but-cool outerwear and accessories that any man could afford. Later, he also expanded into women's wear.
"The pieces are classic and effortless and they will look good on anyone. No matter what your personal style is, there's something for everyone," Levine said.
Next: Wedding bells rung in 2014. 
25. 2014: Prinsloo and Levine married, with Jonah Hill officiating it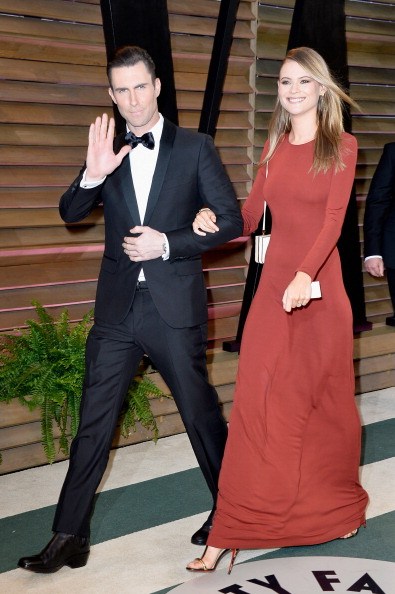 He may have once said he wasn't the marrying type, but in 2014, Levine and Prinsloo tied the knot (and Jonah Hill was there to officiate). Brides explains they kept their ceremony super low key by making it a destination wedding held at Flora Farms in Los Cabos, Mexico. There were 275 A-list guests in attendance, including other Victoria's Secret models and friends of Levine's, like Jason Segel and Robert Downey Jr. And of course, the musical guest list was top notch, with Maroon 5 playing some hits as well as Sublime and Stevie Nicks.
Next: Maroon 5 climbs back up the charts with another hit album.  
26. 2014: Maroon 5 released their fifth studio album, V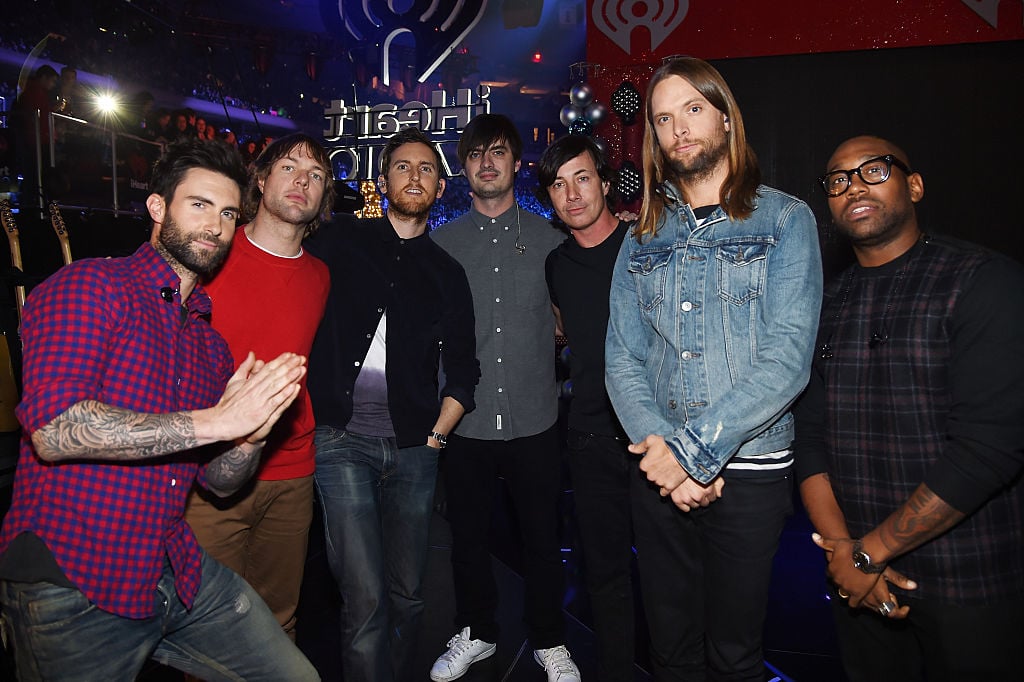 Their fifth album, aptly titled V, was another success for the pop band — but this time, they returned to their original pop roots and went at the album with elements that helped them gain fans in the first place. UDiscoverMusic notes the album has a more rock band vibe than the band's previous pop hits. And Sia and Gwen Stefani even feature on the tracks, which adds to the alternative vibe.
Like Maroon 5's previous albums, V performed strongly on the Billboard charts, with hits like "Animals" and "Sugar" making a particularly big splash.
Next: Levine welcomes his first baby into the world. 
27. 2016: His first daughter, Dusty Rose, was born
While Levine wasn't too sure he'd ever get married, he seems he is sure about wanting a large family. People reports he said, "I want a lot [of kids], I thrive in chaos." He also said that his wife was an only child, and that has made her want "100 babies. I don't know if I can do that. That's a lot of babies."
Nonetheless, the happy couple introduced their firstborn, Dusty Rose, into the world back in 2016 (and of course they gave her a superstar name, too).
Next: Levine's legacy is cemented here forever. 
28. 2017: Levine received his star on the Hollywood Walk of Fame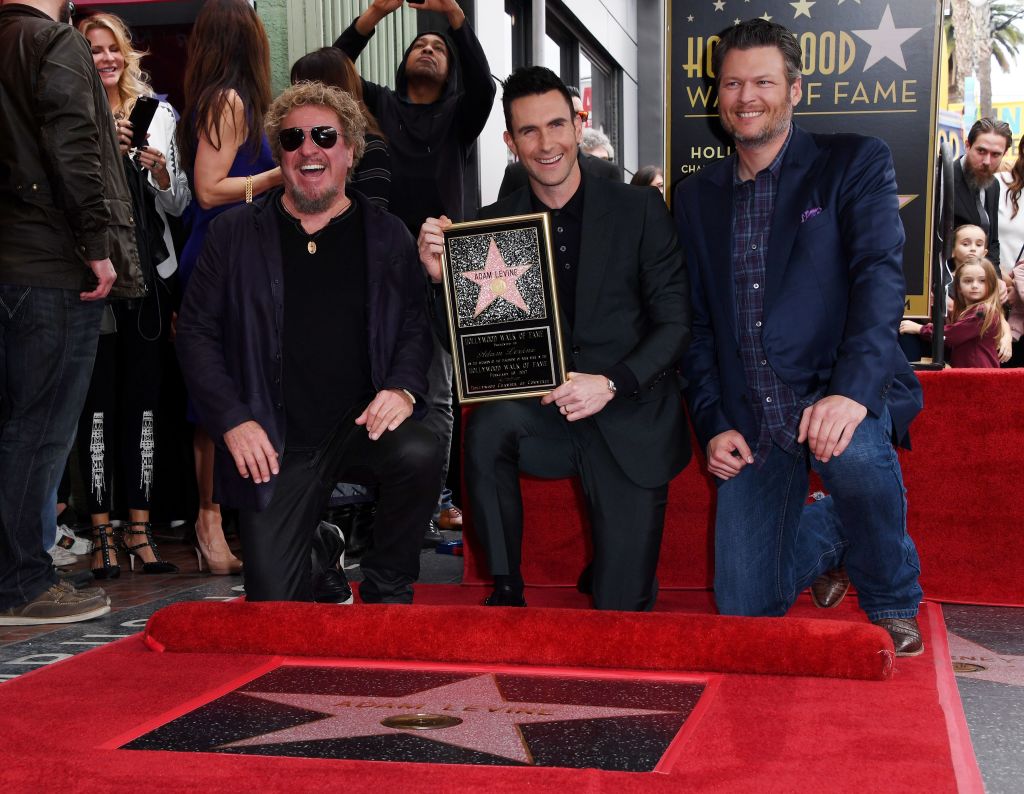 There's no better way to cement yourself as a legend amongst the rest of Hollywood than to have your own star on the Walk of Fame. And back in 2017, this dream became a reality for Levine thanks to his talent as a singer/songwriter. Billboard notes famous guest speakers like Sammy Hagar, Blake Shelton, and Gwen Stefani were all in attendance for the event. And even Levine's wife and daughter made a show-stealing appearance while he accepted his award. "I'm one of the luckiest people who have ever lived," he said during his speech.
Next: 2017 was another strong showing for Maroon 5. 
29. 2017: Maroon 5 released their sixth studio album, Red Pill Blues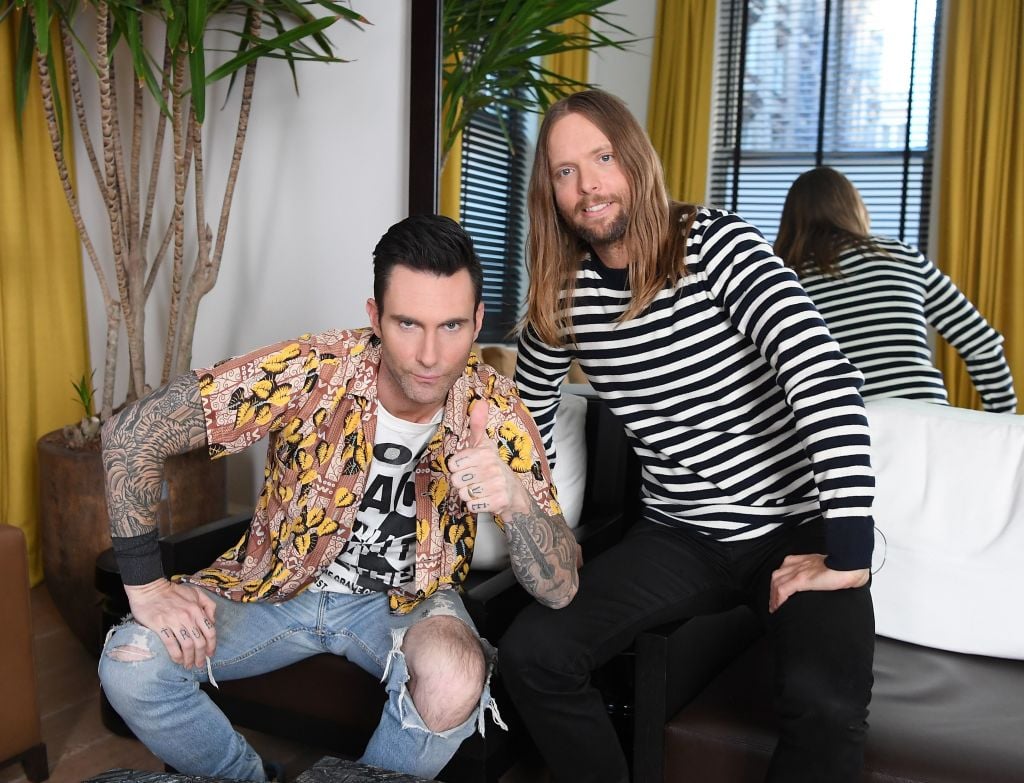 With their sixth studio album out into the world, it's clear this wasn't Maroon 5's first rodeo. Pitchfork calls the album "professional, antiseptic soft-rock" with Levine's voice being "one of the most benignly ubiquitous sounds in pop." As the publication notes, "Forget his role as actual judge of singers—his voice has been its own franchise for years, rebooting itself year after year." And it doesn't disappoint in Red Pill Blues.
Not only does the album have plenty of hits, but you'll also recognize a few famous voices along the way. Kendrick Lamar,l Future and A$AP Rocky all make appearances.
Next: An expanded family for Levine
30. 2018: He had his second daughter, Gio Grace, with Prinsloo
2018 was another great year for the Levine family, as they chose to expand their family. Now, Dusty Rose has a little sister, Gio. And Levine went on Ellen tell the host and the audience all about their plans for further expanding their family in the future, as well as how much fun he's having as a dad.
Levine also mentioned how much Dusty Rose loves Gio. "It's really cute. She's totally in love with her," E! News reports he said on the show. As for the future of the Levine family, we'll have to wait and see what happens.
Check out The Cheat Sheet on Facebook!