Adam Rippon: 'Dancing With the Stars' Really Set the Bar Low With 'Liar' Sean Spicer
There are many reasons to make an appearance on ABC's Dancing With the Stars. In some cases, a minor celebrity will simply want to stay in the spotlight. For athletes and others who don't work in show business, they see an opportunity to show off their fun side in hopes of landing a different gig.
Then there are those contestants who hope to change their image completely. Whether they worked for an unpopular administration or exited the spotlight under the shadow of scandal (think: Tom DeLay), they see DWTS as a way to shed some baggage.
Sean Spicer, the former press secretary of Donald Trump, definitely falls into the "wants to change his image" category. Spicer's brief but memorable run at the White House left millions of Americans believing him to be a shameless liar.
Adam Rippon, the American bronze medalist for figure skating in 2018, doesn't want Spicer's past to go away so easily. In an interview with USA Today, Rippon (a DWTS champion himself) called Trump's former spokesman "a [expletive] liar" and said DWTS had really set a "low bar" this season.
Rippon unloaded on 2 of Trump's former press secretaries.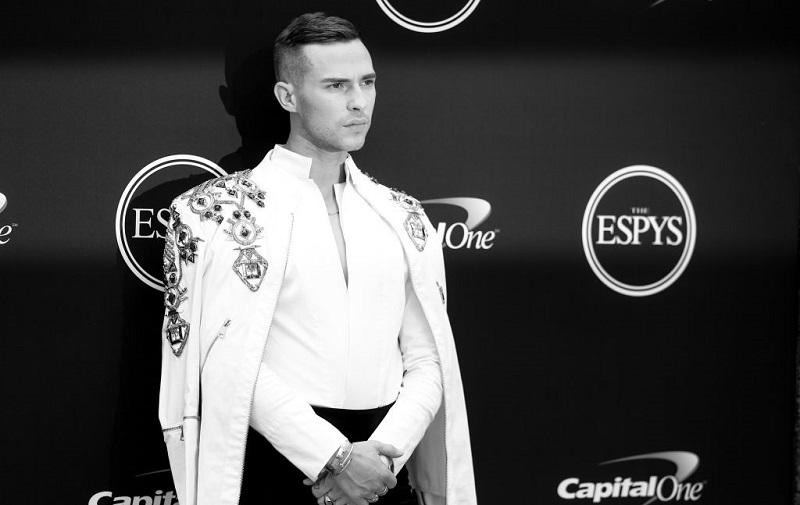 As the winner of Season 26 of Dancing With the Stars, Rippon is not unfamiliar with the show's way of bringing in controversial figures. "I had Tonya Harding on my cast … but this cast is a little bit more extreme," he told USA Today.
On the topic of Spicer, Rippon said what has been clear to anyone familiar with the concept of truth. " I know he was just doing his job, but he lied every single day," he told David Oliver.
As for another former Trump press secretary (Sarah Huckabee Sanders) who may be considering ways to shed baggage, Rippon said he wouldn't want to see Sander lacing up dancing shoes for a DWTS appearance, either.
Regarding the actual dancing Spicer has done on the show, it's safe to say he has no chance to follow in Rippon's footsteps in the winner's circle. That was clear from his opening-night salsa — and his September 30 cha-cha might have been worse.
A 'DWTS' judge said Spicer looked like he'd been 'attacked by a swarm of wasps.'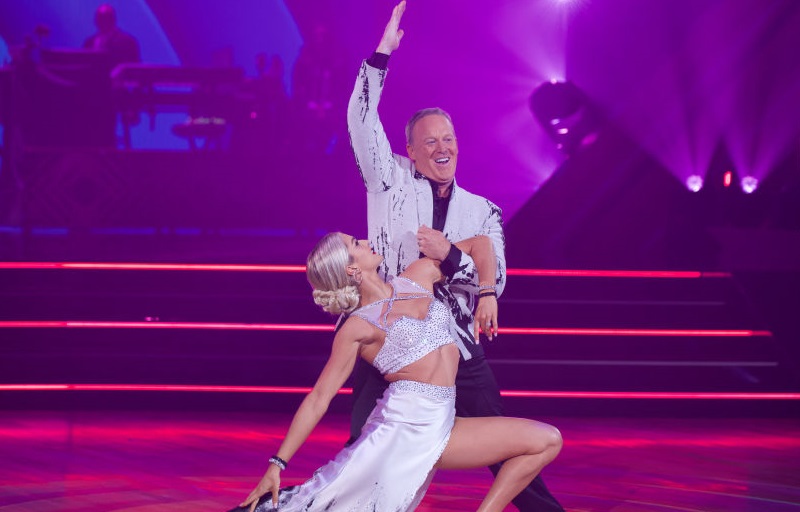 Though Spicer said a lot of dubious (and outright false) things working for Trump, he couldn't talk his way to a better score for his debut salsa on September 16.
"What were you doing there?" DWTS judge Bruno Tonioli asked about Spicer's bongo playing. "It's like you were being attacked by a swarm of wasps." About Spicer's dancing, Tonioli wasn't much more charitable. "Your hips — it looked like they were set in cement," he said.
After Spicer's September 30 cha-cha, judge Len Goodman couldn't help but reference Spicer's John Travolta look. "Saturday Night Fever?' It was more like Monday Night Lukewarm," Goodman quipped.
It's not over yet for Spicer, however. Rippon and others eager to see him depart will have to wait at least one more show.
Also see: Mickey Rourke Just Said He Took Robert De Niro to School on a Film Set