Adele Files for Divorce From Husband Simon Konecki
Five months after announcing their split, Adele has filed for divorce from her estranged husband, Simon Konecki. The two first met in 2011 but kept their relationship out of the spotlight until the "Hello" singer confirmed their marriage during her Grammy Award-winning acceptance speech for her album 25.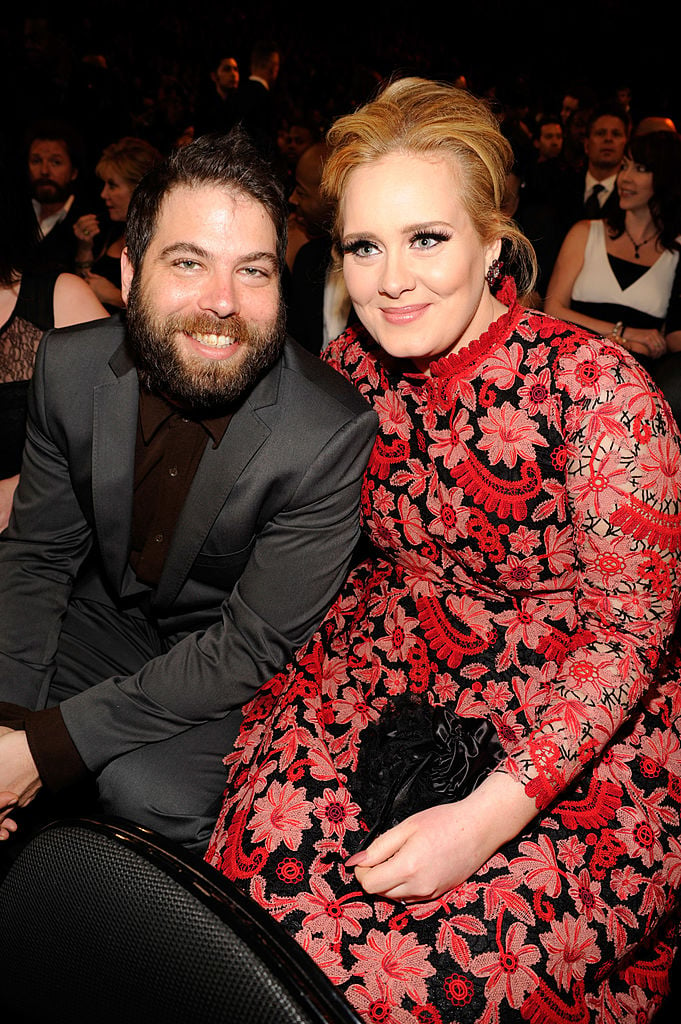 The former couple are parents to their six-year-old son Angelo Adkins, who was born in 2012. Though Adele is from the UK, she and Konecki lived in Beverly Hills together. Adele allegedly still lives there, despite rumors that she may be moving back to London.
She filed divorce documents in California, where they own property and Konecki runs business operations for his non-profit, Drop4Drop. If they do not have a prenup, Konecki could be entitled to as much as half of the singer's earnings.
Adele and Simon Konecki's marriage
People Magazine was one of the first media outlets to report that Adele confirmed her marriage to Konecki during a concert in Australia. While speaking to fans after her performance of her hit "Someone Like You" Adele spoke on falling for and finding the one:
"I was trying to remember how it was I felt at the beginning of the relationship that inspired that record because as bad as a break up can be, as bitter and horrible and messy as it can be, that feeling when you first fall for someone is the best feeling on earth, and I am addicted to that feeling. Obviously I can't go through with those feelings because I'm married now. I've found my next person."

Source: Love B Scott
She confirmed a second time during her acceptance speech at the Grammys.
Adele and Konecki were said to have a low-key ceremony at her Los Angeles mansion with only close friends and family members invited. The two made their love official and blended their families with Konecki's daughter, Victoria and the son they shared together, Angelo. Though no media were present, some celebs were on the guest list, including Robbie Williams and his wife, Ayda Field.
Adele divorce rumors
There were numerous signs that there may be trouble in paradise for Adele and Konecki. She was spotted out on the town on multiple occasions without her husband, attending concerts with friends Taylor Swift and surprising rapper Drake by giving him a rave review of one of his live shows.
Fans noticed what appeared to be cryptic messages about her union with Konecki. She attended one of Sweedish star Robyn's concerts in LA, and posted a video of herself singing his 2010 hit "Dancing On My Own." The melancholy dance hit is about having to dance solo because the one you loved has moved on.
There were multiple Adele sightings of her without her wedding ring, dating as far back as Spring of 2019. The songstress was photographed going into a recording studio in New York City. She donned an all-black outfit that included a long black hooded jacket, black leggings and black sneakers with large sunglasses. The only accessory missing was her wedding band.
Adele and Konecki's separation
Following weeks of speculation, Adele announced she and Konecki were separating in April 2019. "Adele and her partner have separated," a rep revealed at the time. "They are committed to raising their son together lovingly. As always they ask for privacy. There will be no further comment."
Friends of the couple say they worked hard at repairing their strained relationship before ultimately deciding to pull the plug for good. A source told The UK Sun, "It was well known amongst their friends that this time they simply were not going to sort it out," an insider revealed. "They had been trying for years but eventually you have to accept that something just isn't going to work."
Los Angeles court documents showed late on Thursday, September 12, that Adele officially filed for divorce. Neither she nor Konecki have made an official statement as of yet.