Adorable Meghan Markle Moments That Prove She Will be a Great Mother
Royal baby watchers are on the edges of their seats awaiting the arrival of Baby Sussex. While we're wondering if Prince Harry and Meghan Markle will have a boy or a girl and what baby name they will choose, some are curious about what kind of parents the Duke and Duchess of Sussex will be.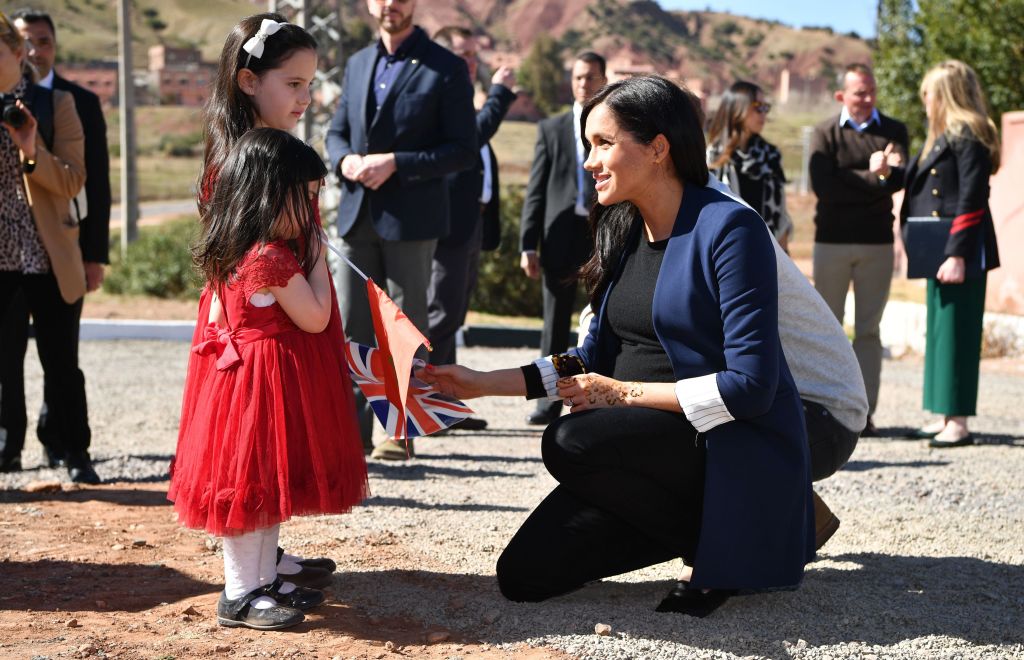 Meghan Markle's sweet interactions with kids might be a clue
Markle, like Prince Harry, has an ease when she interacts with kids and she clearly enjoys every moment of the time she spends with children. Markle often receives flowers from her young admirers and takes the time to get to their level to have a chat and sometimes get a hug.
These brief moments are a nice window into how Markle will be as a first-time mom — she takes an interest in her youngest fans and is happy to patiently give them her attention even during busy royal engagements.
She's shown her support and given advice to her young fans
During the couple's visit to Birmingham, Meghan hugged a young aspiring actress, offering ten-year-old Sophia Richards a bit of advice on achieving her dreams.
Richards told PEOPLE: "Meghan told me that I can achieve whatever I want to achieve. And Meghan said she would like to see me on TV when I become an actress. It was a dream come true. I will never forget this day."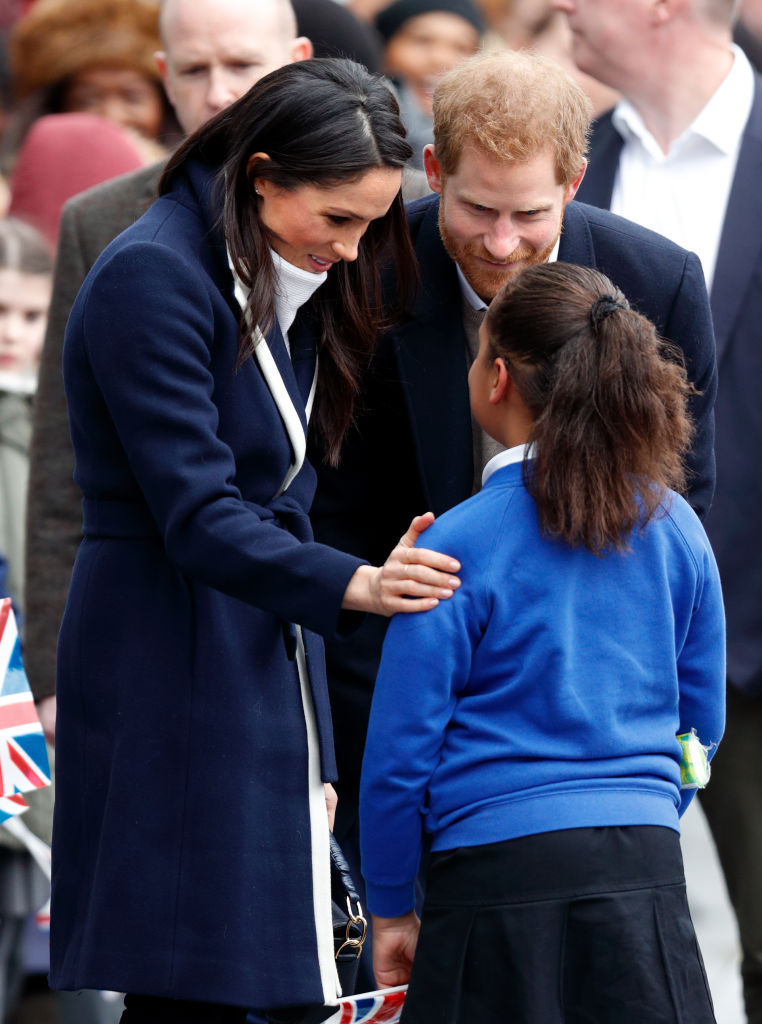 Markle and Prince Harry shared a special moment with young fans
When Prince Harry and Meghan Markle visited Birkenhead earlier this year, a group of blind children were among the fans waiting to greet them. Local member of Parliament Frank Field told PEOPLE at the time: "In the square, there were some blind children who wanted to touch the royal faces because they couldn't see them. Both of them went down on their haunches so the children could touch their faces."
One of the children's aunts noted on Twitter at the time: "The little girl with the grey hat with a black bobble (My niece who is blind) Harry held on to her ensuring she was safe. Meghan went down on the floor to take a card she had made for her in braille. They'll make great parents."
Markle has mentioned how motherhood is important to her
Markle shared her desire to become a mother in the past, telling Lifestyle magazine in 2016: "I dreamt [of becoming] a successful working actress, which I can now very thankfully tick off the list. And I also dream to have a family."
She continued: "It's all about balance, and I have so much happiness in my career and am fortunate to travel the world and see so many amazing things — it will also be nice to be anchored to something grounded and in the same place. Raising a family will be a wonderful part of that."
In a 2015 interview with Best Life magazine, Markle shared that starting a family was on the horizon for her. She shared: "Other bucket-list items: I want to travel more and I can't wait to start a family, but in due time."