After Matt Lauer: The Crazy Behind-the-Scenes Drama Going On at the 'Today' Show
Everything was coming up roses for Today once Hoda Kotb was brought on as Matt Lauer's replacement host. However, some behind-the-scenes tension has brought drama back to the show. Not everyone is getting along, which seems to be making for a bit of an uncomfortable work environment.
Here's a look at the crazy drama that's going on offscreen at the morning TV show, including Savannah Guthrie and Hoda Kotb's beef with Megyn Kelly (No. 9).
1. Savannah Guthrie had Don Nash replaced by Libby Leist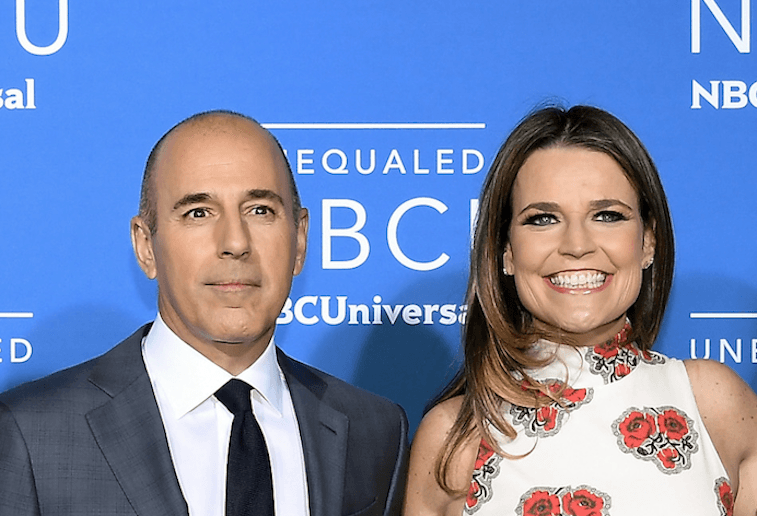 Following Lauer's firing due to sexual misconduct allegations in November 2017, Today saw more changes than expected. Today host Savannah Guthrie reportedly pushed out executive producer Don Nash, who is a friend of Lauer. The move "shocked" insiders, considering Nash had been working there for 30 years and got his beginnings as an NBC page.
Guthrie had Nash replaced by veteran senior producer Libby Leist, who Guthrie is quite close with. A source even noted that they're "workout buddies and old DC allies."
According to Page Six, "Libby is Savannah's best friend, and Savannah pushed Don out to put Libby there. It is a power grab by Savannah to make sure she gets the best assignments and has someone at the top looking out for her."
Next: This host wants nothing to do with it.
2. Hoda Kotb isn't involved in the drama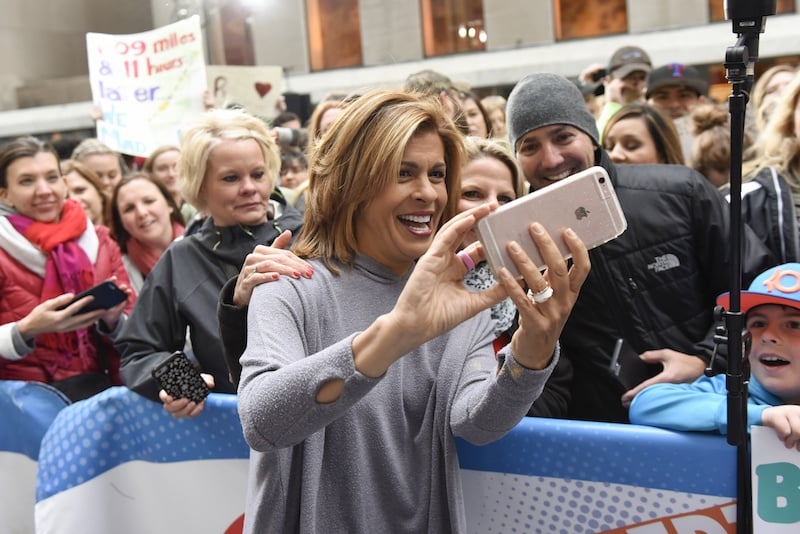 Luckily, Today's newest anchor and Lauer's replacement, Kotb, isn't getting involved in the drama. She and Guthrie have undeniable chemistry, so we'd hate to see any tension between the two.
A source claimed, "[Kotb] is just happy to be there — but it is an issue with some of the staff, who had hoped, with the ousting of Lauer, that the era of anchors with outsized power calling the shots was over."

Next: This is why staffers are feeling confused.
3. Staffers were 'puzzled' by the move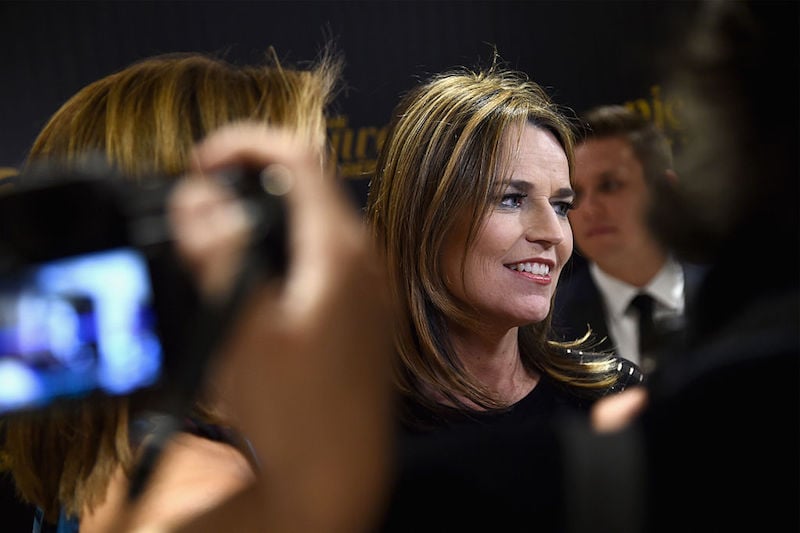 The change made some staffers feel "puzzled," according to Page Six. Many assumed that the obvious choice to replace Nash would be Tom Mazzarelli, on account of his position being co-executive producer.
However, one source pointed out, "Libby is an incredibly accomplished and talented producer. For anyone to suggest that NBC would entrust her with the reins of its morning show that brings in over half a billion dollars a year because she's 'besties' with the anchor makes zero sense and smacks of sexism."
Guthrie and Kotb already made history as the first all-female anchor team for Today. With the addition of a woman in charge, it does raise the question if people are only expressing that they're "puzzled" because they're not used to seeing so many men replaced by powerful women.
Next: Her experience is definitely impressive.
4. Leist is prepared to take on the role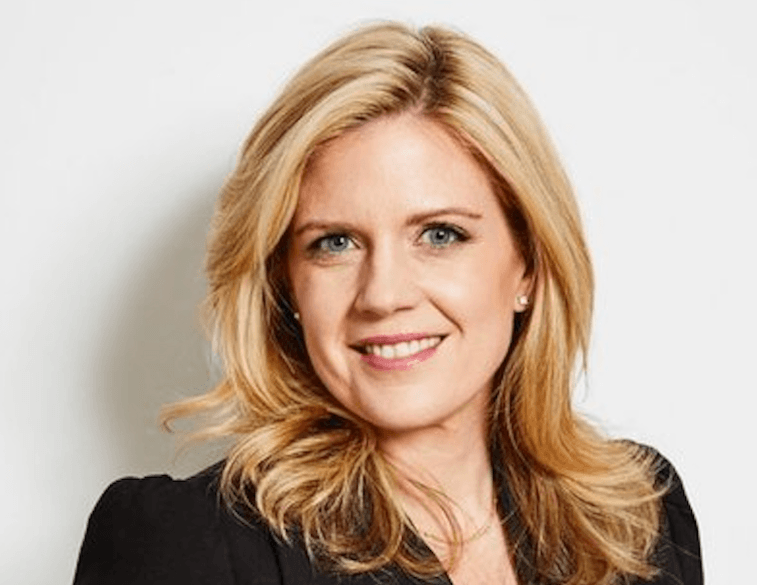 Leist definitely has the experience necessary to succeed in the executive producer role. Not only was she with the 7 a.m. hour of Today for five years, but she "served in many senior producing roles in D.C., including … Andrea Mitchell's State Department producer, for which she traveled the world."
Next: This is why it's being blown out of proportion.
5. Executive producer changes are common after anchor changes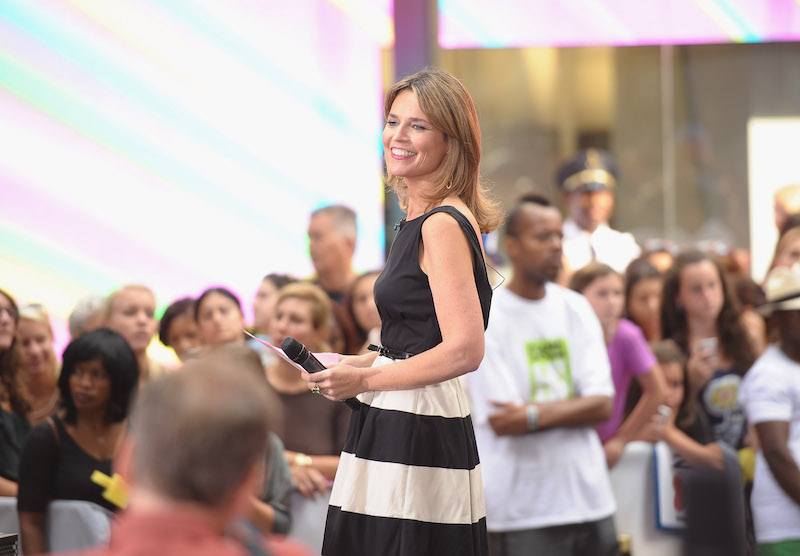 Although some were shocked by the executive producer change just after Kotb took over for Lauer, it's reportedly a pretty common move. A source told Page Six, "It is not unusual at all for there to be an [executive producer] change following an anchor change."
The source added, "Nightly News got a new [executive producer] after Lester Holt was named anchor. Same with Chuck Todd at Meet the Press."
Next: That's not the only drama happening behind-the-scenes.
6. Megyn Kelly has drama of her own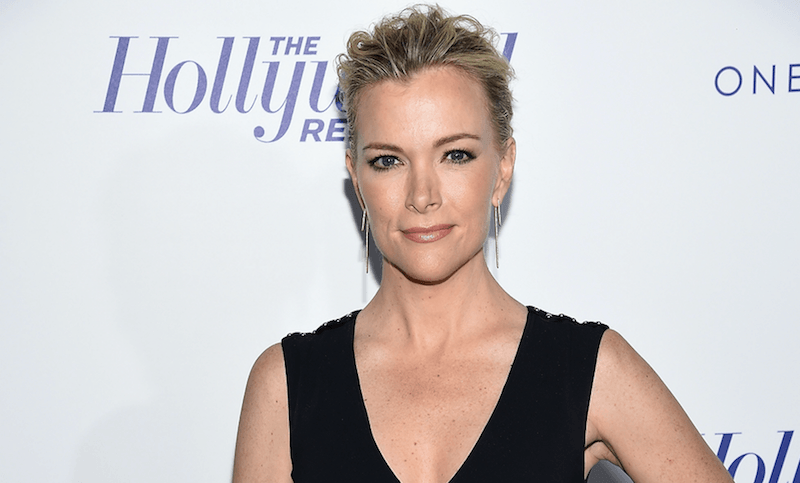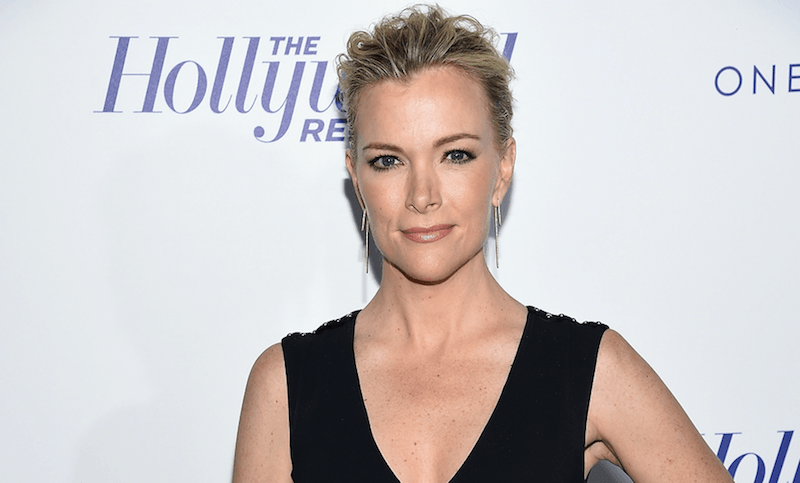 Nash's replacement isn't the only drama going on behind-the-scenes. Megyn Kelly has some drama of her own with Today's former host, Katie Couric.
Kelly reportedly "threw a fit" when Couric was chosen over her to cover the 2018 Winter Olympics opening ceremony. Lauer would have normally been the go-to choice for special coverage, but once he was fired, Kelly assumed she'd be next in line.
As the host of Today's third-hour show, Megyn Kelly Today, Kelly is particularly unhappy that NBC "[called] its biggest star out of retirement" instead of even asking her.
Next: "She thought she had it all played out perfectly."
7. Her contract allows her to have a say in covering special events
When Kelly was brought on to NBC, she insisted that her $23 million per year contract ensured "she could not be forced to do special events," such as the winter games. However, once Lauer was fired, she assumed she'd at least be asked.
A source told Page Six, "She thought she had it all played out perfectly, by saying 'no' before the Matt Lauer scandal. [The network was] stupid enough to put in her contract that she could say 'yes' or 'no.' "
Next: This is the main reason why she's angry.
8. Her anger was mainly based 'on principle'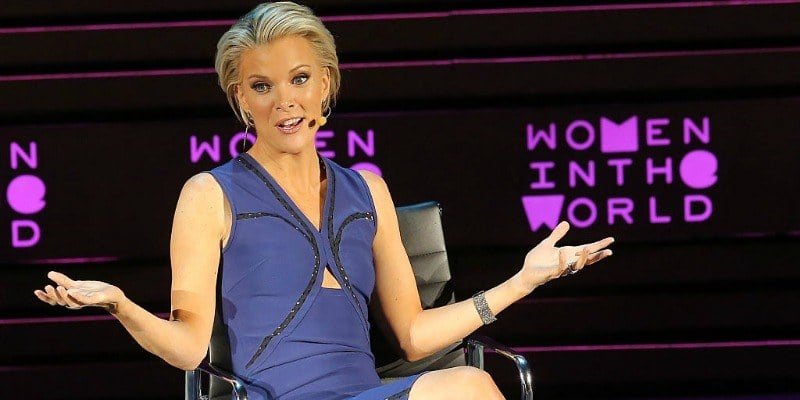 Apparently, what angered Kelly most was the principle of the whole thing. A source claimed, "[Kelly] complained to her staff, she complained to her agent, so that [NBC News chairman Andrew Lack] would hear about the fact that she was unhappy, but he didn't care."
Next: Kelly has made some inappropriate comments.
9. Kelly is getting on everyone's bad side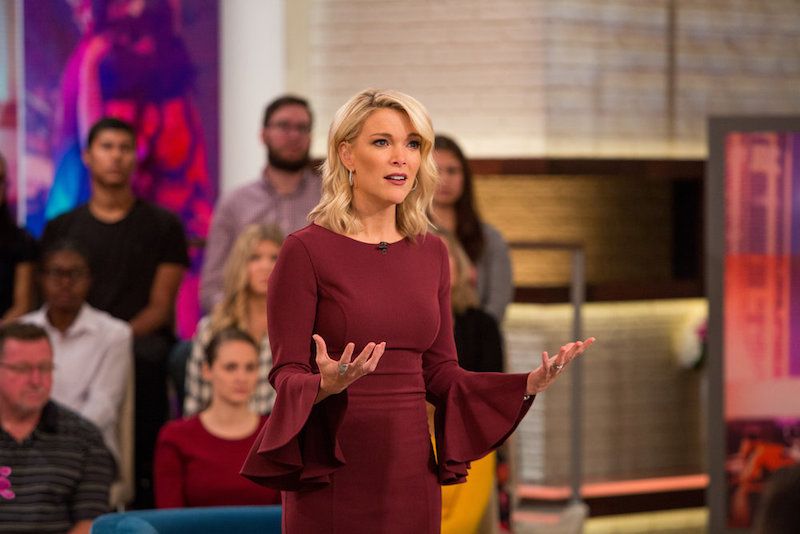 Some of the tension has made its way on screen to the Today show — and it's between the morning show's hosts. After Kelly made an inappropriate comment toward Kotb, she's been getting some shade thrown at her.
On Jan. 2, 2018, Kelly said to Kotb on air, "We talked recently about how, 10 years ago, your life was very different. You were going through a dark period." She asked, "Do you take a moment on a day like this to stop and think, 'Holy moly'?"
Though it wasn't explained to viewers, that "dark period" is in reference to Kotb's breast cancer diagnosis for which she underwent surgery. A source told Page Six, "Everybody in the control room gasped when Megyn brought up Hoda's 'dark period,' because many viewers likely won't know exactly what she was referring to. That comment was awkward, mean-spirited. It really stung."
Next: Here's how Guthrie and Kotb responded.
10. Guthrie and Kotb hit back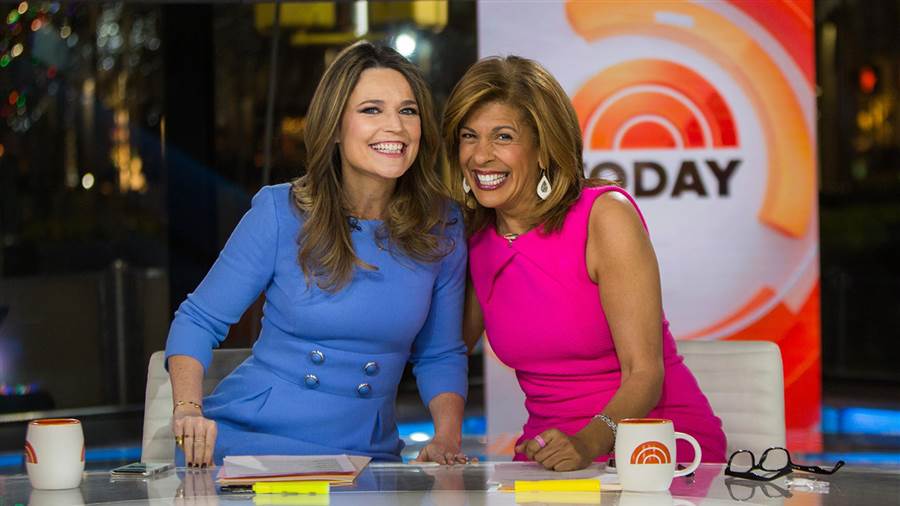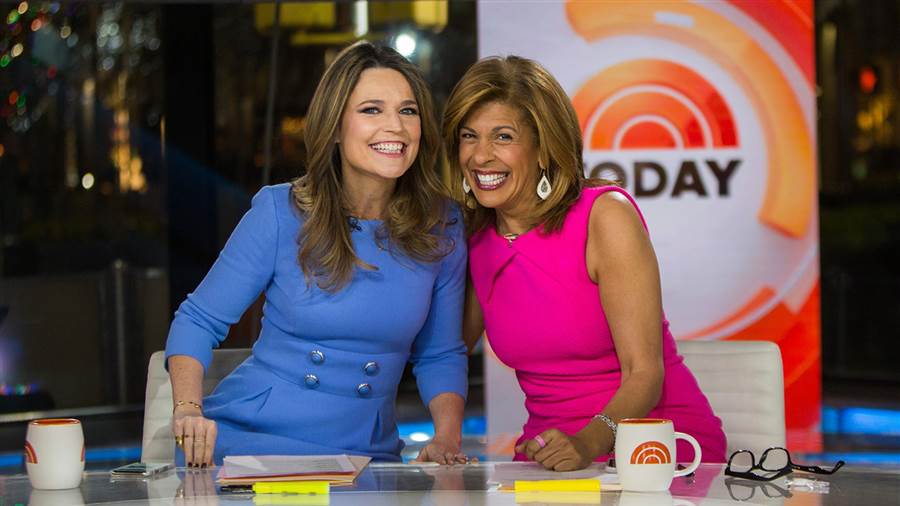 This wasn't the first time Kelly asked an inappropriate question at the completely wrong time. Guthrie and Kotb have hit back at Kelly by bringing up how she got on Jane Fonda's bad side, too. In September 2017, Kelly randomly (and awkwardly) asked Fonda about her plastic surgery during an interview. Fonda shut down Kelly's question, asking, "We really want to talk about that now?"
When Fonda appeared on Today to sit down with Guthrie and Kotb, joined by her Grace and Frankie co-star Lily Tomlin, they all poked fun at Kelly together. During the January 2018 interview, Kotb asked Fonda and Tomlin how long they've known each other. Fonda responded, "Fifty years — a long time," but Tomlin added, "I think before your first face-lift!" Fonda jokingly asked Tomlin, "Who are you? Megyn Kelly?"
The Today Twitter account immediately posted the clip of the shade thrown at Kelly, so it seems as though everyone has some beef with her.
Check out The Cheat Sheet on Facebook!