After Meghan Markle Left 'Suits' They Brought On This Unloved Actress and Fans Are Pissed
Meghan Markle was a fan favorite as the stunning and smart Rachel Zane on the long-running USA drama, Suits. However, Markle is leaving behind her acting days to cross the pond and wed Prince Harry of Wales, and officially become a member of the British royal family. Still, Suits must go on, and as a result, USA has hired a new actress to come in to keep the show pressing forward.
Unfortunately, Suits' newest actress has had some major drama in Hollywood in the past, and quite frankly fans are not pleased with her presence on the show.
A regal farewell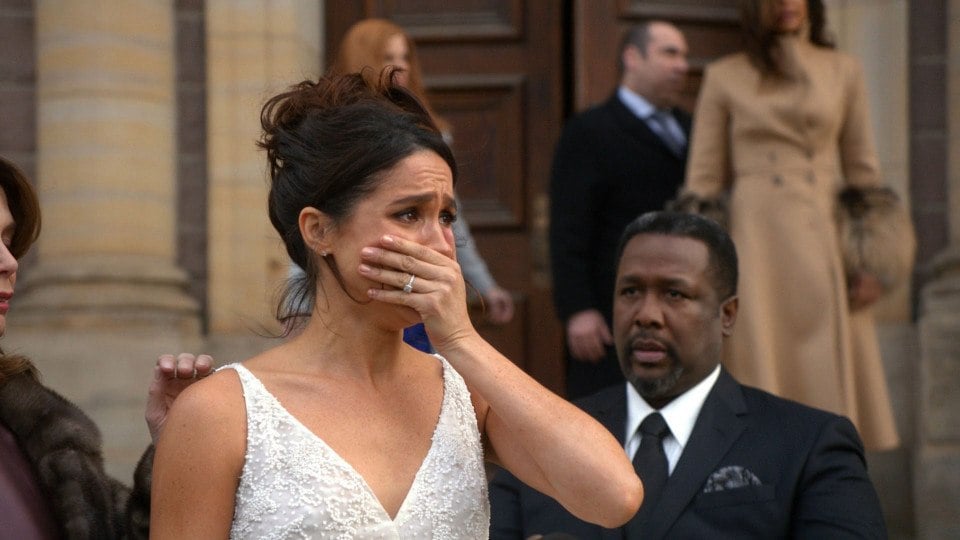 While Markle will be tying the knot in real life to her red-headed bae, Rachel Zane also left Suits in a whirlwind of white. During the Season 7 finale, Zane married her longtime love Mike Ross (Patrick Adams), which opened the door for both actors to leave the series. Suits creator and showrunner Aaron Korsh revealed,
I think we had to do this. It's something that we owed and had to do. Obviously, I'm so happy for Meghan in her personal life and that it landed sort of similarly. It just happens. When you start a show, they definitely don't tell you to anticipate that one of your actors is going to marry a prince. That's just not in the handbook. But a lot of time, these things kind of force you to open up the box and get creative and invite new characters into your world and explore them.
Next: A bad reputation 
A new arrival
With Markle and Adams out, there is room for new characters to join Suits. Beloved Psych alum Dulé Hill was promoted to series regular, and actress Katherine Heigl is joining Season 8 as a full-time cast member.
Korsh explained, "I think she's going to fuel a lot of fire for a lot of the characters in the show and there's going to be a lot of conflict going on."
Next: A massive part 
A major role
Though Heigl was a television staple in the early days of Grey's Anatomy, since she exited the long-running medical drama in 2010, her presence in the entertainment industry has been rocky at best. With Suits, it appears she might be looking for a permanent home.
In a statement on Heigl joining the series, USA described her character as, "Samantha Wheeler, a talented new partner at Pearson Specter Litt who challenges the status quo and will either become the firm's greatest ally or most powerful enemy."
Heigl said of her new role, "Joining Suits was the perfect organic way to not only collaborate with an EP I admire deeply, but to also become part of a show and cast that I am an immense fan of. I have watched Suits from the very beginning and feel incredibly lucky to be the newest member of the Pearson Specter Litt family."
Next: What went wrong 
A plummeting career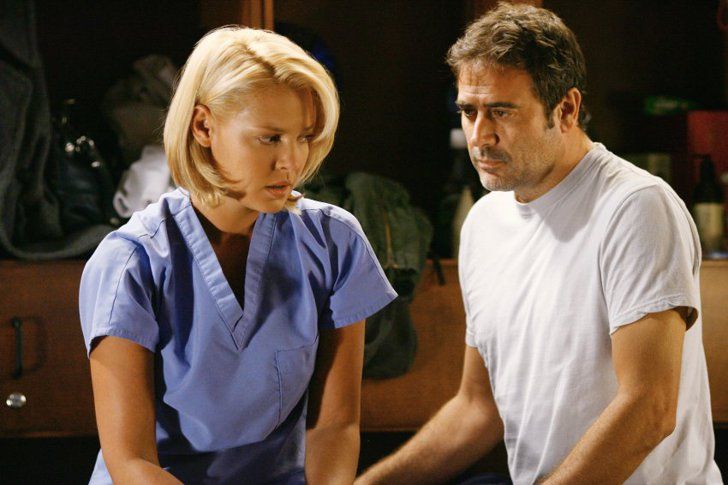 In the mid-2000s Heigl was at the top of her career. She was a breakout star as Izzie Stevens on Grey's Anatomy, and she was Hollywood's "It Girl" starring in everything from Knocked Up to 27 Dresses. However, that all came to a screeching halt. In 2008, Heigl withdrew her Emmy nomination for her role in Grey's because she said the writing on the show was bad. She also later called Knocked Up "sexist" though it was her first major Hollywood film role.
She was also notoriously difficult to work with, so producers began blacklisting her and her momager, Nancy Heigl. A source said at the time, "She's not worth it."
Next: A television feud
Heigl v. Shonda Rhimes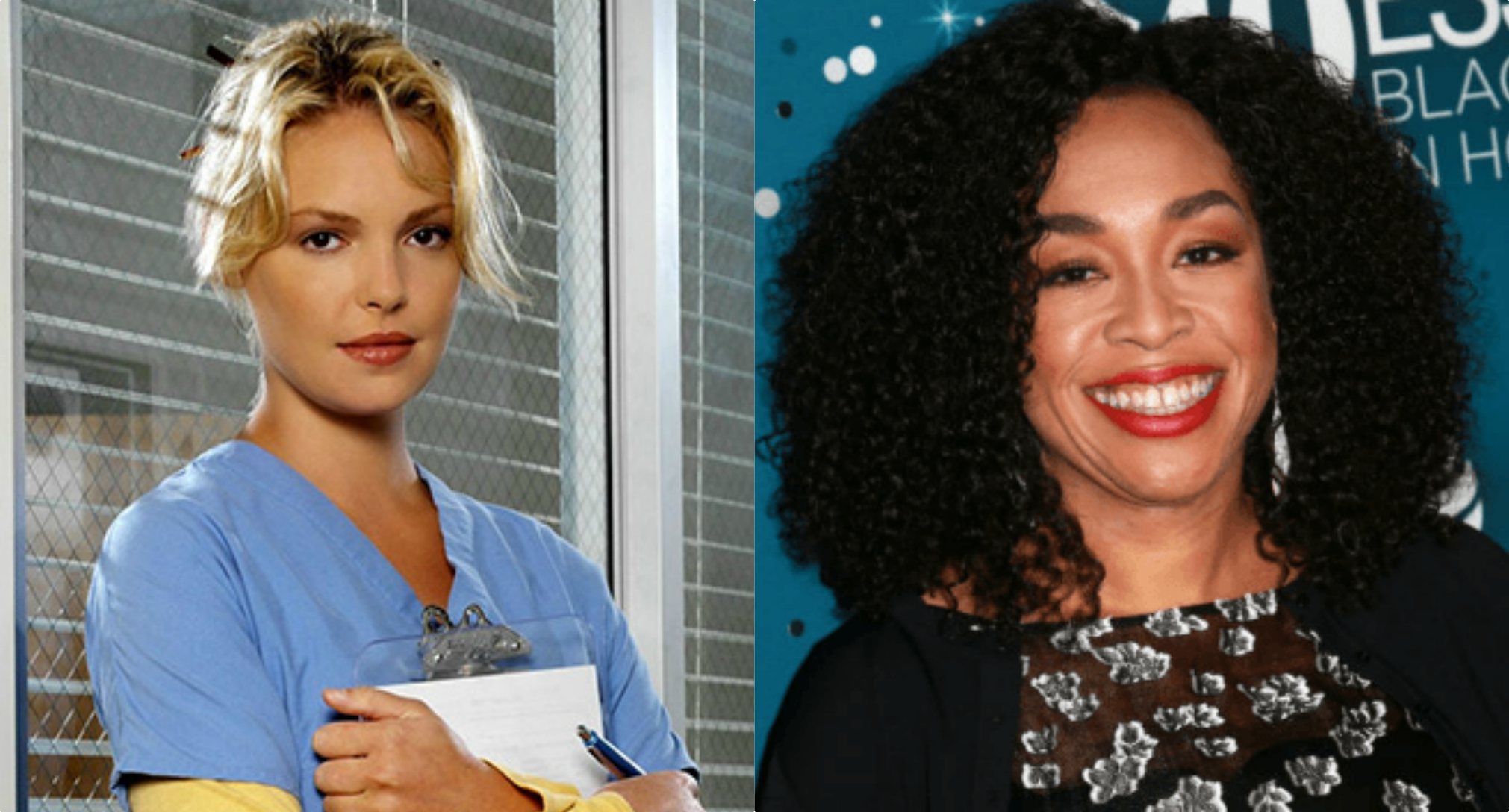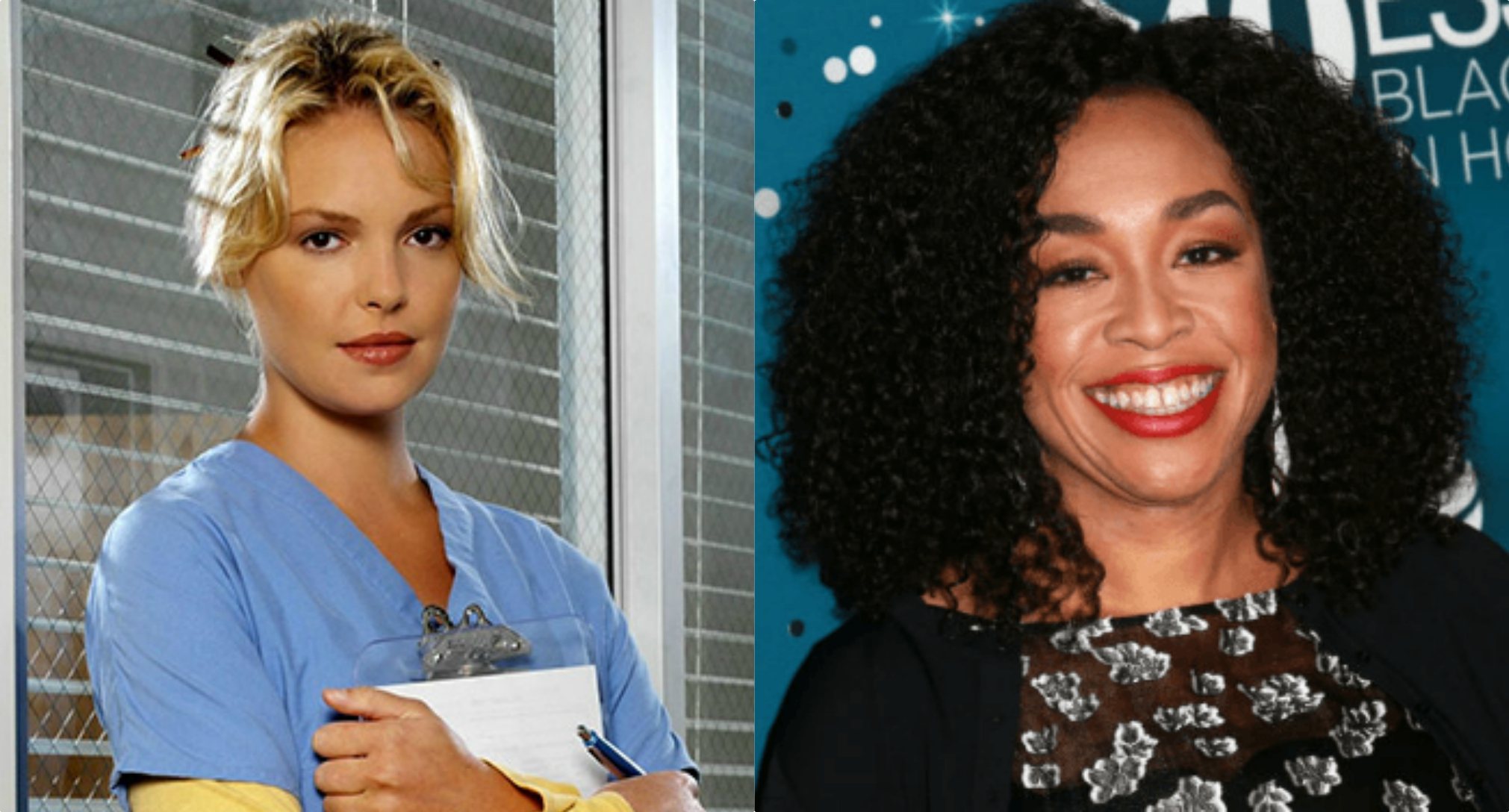 When Heigl snubbed Grey's, she, in turn, snubbed the show's creator; television mogul Shonda Rhimes. In 2009, after the release of her last successful film, the actress and Rhimes "[came] to an agreement to release her from her contract immediately." The public was told that Heigl wanted to focus on her family, but the truth came out later.
In a 2014 interview, Rhimes referred to her show Scandal saying, "I don't put up with bullshit or nasty people. I don't have time for it … There are no Heigls in this situation."
At the time Heigl was in a national kitty litter commercial.
Next: Tons of apologies 
Making amends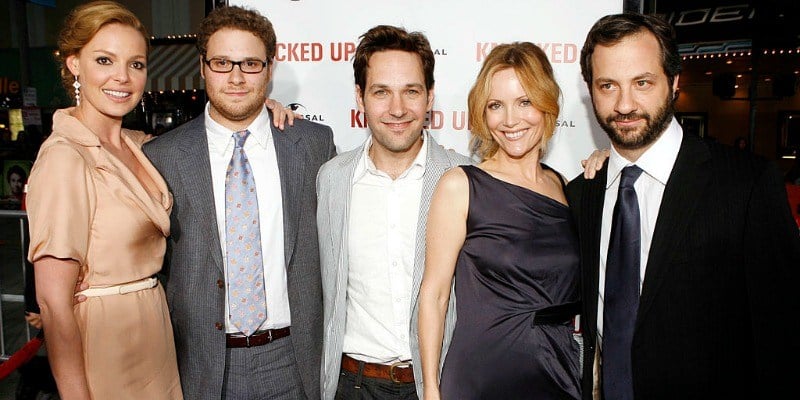 Over the last few years, Heigl has been working diligently to repair her reputation in the entertainment industry. She's also apologized to Rhimes for her past behavior. In a 2016 interview with Howard Stern, she said, "I wasn't feeling good about my work that season . . . As an actor, if you want to get nominated [for an Emmy], you have to submit your work. That year, I said I'm not going to submit [anything] because there is nothing I feel good about … I didn't feel good about my performance … and there was a part of me that thought, because I had won the year before, that I needed juicy, dramatic, emotional material."
She also called herself an "immature dumbass" for criticizing Knocked Up.
Next: Looking ahead
A fresh start
With the mega-popularity of Suits, if the Wish Upon A Star actress is going to win over Hollywood, this is the way to do it. On an Instagram photo of herself on the Suits set, Heigl wrote, "Being a boss! #SmanthaWheeler has a badass office that I am thoroughly enjoying pretending is mine! #suitsusa #girlswithgumption #anythingyoucandoicandobetter." Hopefully, she doesn't disappoint Suits fans or those left in Hollywood who are still rooting for her.
Follow Aramide Tinubu on Twitter @midnightrami.
Check out The Cheat Sheet on Facebook!