After 'The Daily Show': What's Next for Jon Stewart?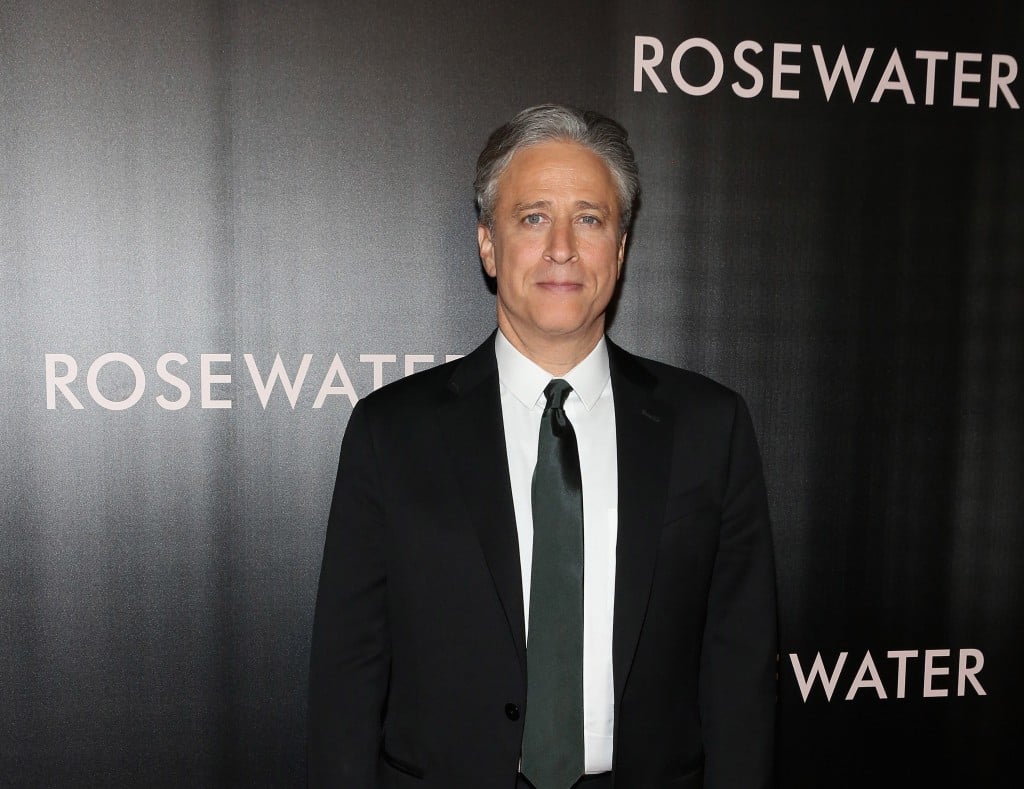 It looks like Jon Stewart couldn't stay away from television for too long. The former Daily Show host and executive producer has just signed an exclusive four-year deal to produce new content for HBO.
Before you get too excited, Deadline reports that the new deal (sadly) doesn't require Stewart to launch a new TV show…at least, not immediately. Instead, in his first project for the premium cable network, the comedian will team with cloud graphics company OTOY Inc. to develop new technology that will allow him to produce timely short-form digital content.
Similarly to The Daily Show, these digital shorts will feature Stewart doing what he does best: discussing current events through his unique point of view. While each video will only be a few minutes long, the content will be refreshed on HBO NOW multiple times throughout the day – meaning fans will soon once again be able to get the daily dose of Stewart they've been sorely missing in recent months. In addition to being available on HBO Now, the short-form digital content will also be showcased on HBO GO and other platforms, although the network didn't reveal any specifics as to what those other platforms might be.
Given Stewart's sizable fanbase and wide popularity, the deal is a big get for HBO, which is no doubt excited at the prospect of bringing more viewers to their digital spaces. "Jon Stewart led a revolution that changed the face of TV comedy on the Daily Show," Michael Lombardo, the president of HBO Programming, said. "He graced our network nearly 20 years ago, so we're thrilled to welcome back his immense talents in this next chapter of his career."
For Stewart, the gig will mark his first pact with a new channel since he stepped down from his 16-year post on The Daily Show earlier this year. The project will likely come as welcome news to fans, who have been eager to see him get back to work. "I'm so excited to be working with Richard [Plepler], Michael and the entire HBO family," he said. "Appearing on television 22 minutes a night clearly broke me. I'm pretty sure I can produce a few minutes of content every now and again."
The move allows Stewart to get back in the game, without having to return to strictly defined contstraints of a full-length TV show just yet. From the sounds of it, fans can likely expect all the things they loved about The Daily Show — like Stewart's biting commentary and a healthy dose of satire —  but shortened and mixed with online sketch comedy. It may not be quite as good as a half-hour show every single day, but when it comes to Stewart, we'll take what we can get.
Plus, there's still the hope that the deal could lead to bigger opportunities in the future. Per Deadline, Stewart's new contract with HBO also includes a first-look option for film and TV ventures, in addition to the production of digital content.
There's no word on when exactly Stewart's new HBO project will begin airing, so fans will have to stay tuned for more details. In the meantime, those missing Stewart's reign over The Daily Show have something new to look forward to.
More from Entertainment Cheat Sheet:
Want more great content like this? Sign up here to receive the best of Cheat Sheet delivered daily. No spam; just tailored content straight to your inbox.