An Ahsoka Tano Storyline Would Be The Best Choice For a 'Star Wars' Spin-Off
One of the biggest finales in pop culture is coming up this December with Star Wars: Episode IX — The Rise of Skywalker. It'll bring an end to an era of films that have inspired so many since 1977 when A New Hope premiered. With the impact it's had on the world, it's no wonder Lucasfilm is creating spin-offs moving forward to capitalize on their huge fanbase.
Outside of The Mandalorian and the new Clone Wars season, not much is known about the upcoming spin-offs for this universe, especially its movies. David Benioff and D.B. Weiss quit their trilogy, which leaves Rian Johnson's and Kevin Feige's two projects the only ones in development as of right now.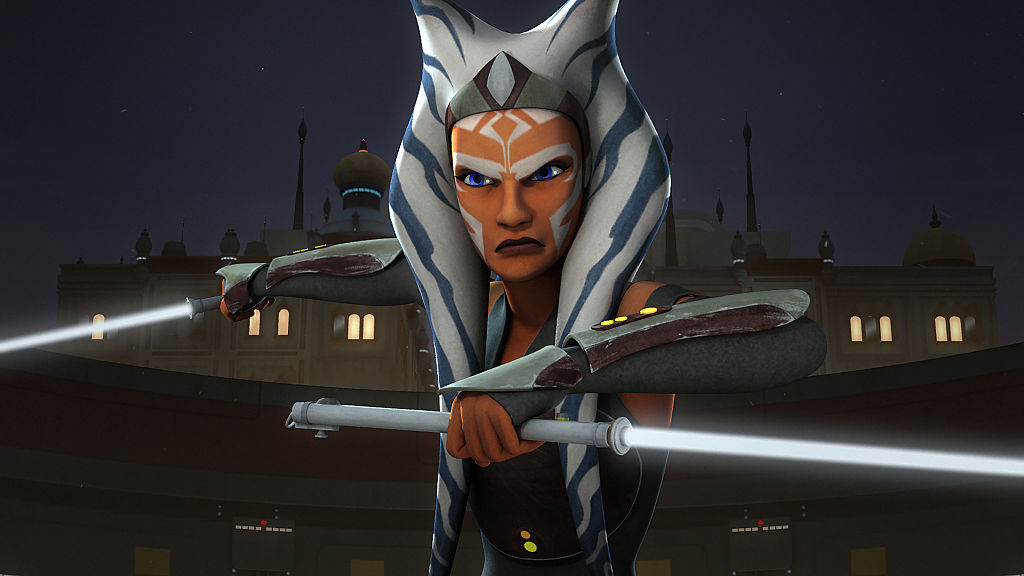 There has, of course, been speculation on what Feige's will entail, with the biggest rumor revolving around Brie Larson playing the iconic character Ahsoka Tano. While it's just hearsay, the idea of a movie revolving around Ahsoka would hit all the points and make a great Star Wars film.
Ahsoka is one of the most dynamic characters but has only appeared on the shows
For starters, the role of Ahsoka Tano is the epitome of a great character. She's had her struggles and gone through a lot of hardships, most specifically with her expulsion from the Jedi Order. The Jedi Council stripped her of her place in the Order when she was framed for murder. When Anakin was able to prove that she was innocent, she let them go anyway, not trusting herself fully to become a good Jedi.
She's strong and brave and can kick butt like no other. Clone Wars and Star Wars Rebels are great shows, don't get it wrong. But it would be epic if Ahsoka was able to make her way into a movie, too.
Fans want an Ahsoka film
Ahsoka already has a built-in fanbase, too, so Lucasfilm wouldn't be taking too much of a risk with her. She's been a lead on The Clone Wars and had a significant role while on Rebels, but she's never been the star. That needs to change for all the reasons listed above, and then some.
A fan-made trailer for a hypothetical movie came out in September, and it just capitalizes on everything she already possesses. And check out the all the Ahsoka love on Reddit. Whether it's animated or live-action, fans are clamoring for it.
Star Wars spin-offs work best when they use new characters
There have already been spin-offs, and when it comes to movies, lesser-known characters have performed better. Rogue One made over $1 billion at the box office and holds a place as one of the best stories in the Star Wars movie franchise. Another spin-off anthology, Solo, did not fare as well. Vanity Fair called it "the first Star Wars movie to flop."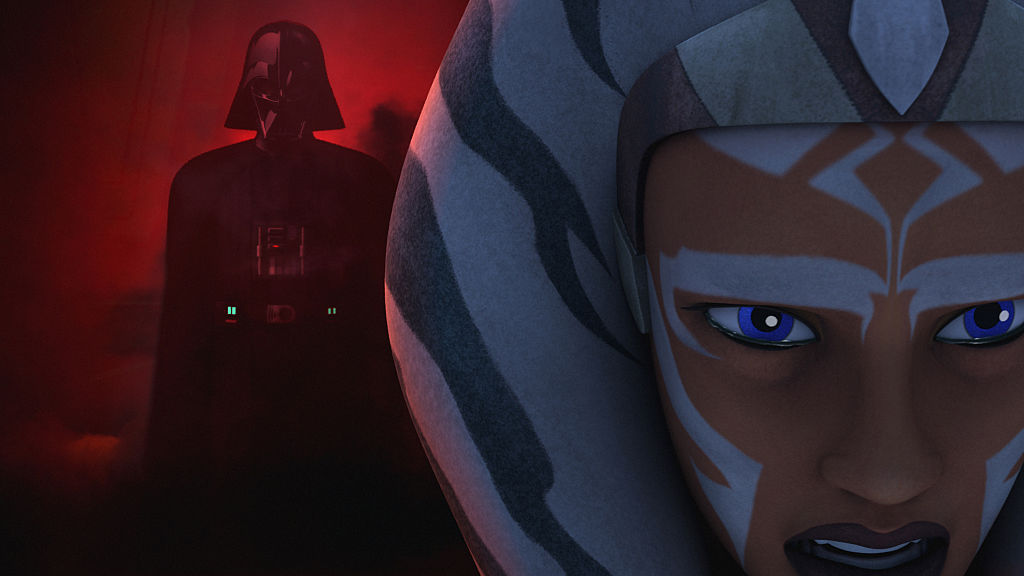 The differences between the two are the plots and who they're focusing on. Jyn Erso's story was unique, a minute plot point before, but led itself to the bigger story in a flawless way. Solo focused on Han Solo, who's so well-known and loved, but when played by Harrison Ford. It's always tricky to reimagine or recast a younger version of a character and in this case, it just wasn't necessary, and fans showed they weren't as interested in his backstory.
While Ahsoka is popular, again she's only in the shows. While the two series are canon, her background is less known. While you can deduce what happened between and after Clone Wars and Rebels, there's still a lot to be desired. An Ahsoka movie could focus on unearthed storylines and explore new parts of the Star Wars universe, taking after Rogue One and making fans happy.
It ties in with the Skywalker saga, but without focusing on them at all
If Lucasfilm wanted to include a character or spin-off that's able to tie-in with the larger Skywalker saga, Ahsoka has that quality too. While her story can work on its own, her connection to Anakin will always remain. She lost him as a master, but she also lost him altogether in Darth Vader. That can't be denied and could help ground the movie in the grand scheme of Star Wars if Lucasfilm needed to do so.
Ahsoka deserves a lot. But what fans want most is a movie that stars the Togruta, a former Jedi and user of the Force. Plus, her blades would look so good on the big screen.