Disney's 'Aladdin': First Reactions Are Positive
Reactions to Disney's live-action reboot of the 1992 animated film have been surprisingly good. After a few marketing misses — first, Will Smith's appearance on the cover of Entertainment Weekly as a non-blue genie, then his extremely blue appearance in the trailer — the film has come out on top. Keep reading to learn what early viewers have said about the Aladdin reboot.

Positive reactions

One person who watched the film before it's wide release later this week had mostly good things to say about it on Twitter.
"Um wow I can't believe I'm saying this but #Aladdin is fun! Lavish sets and costumes, an incredible Alan Menken score. Naomi Scott is MAGNIFICENT and Will Smith makes The Genie his own. Adds nice depth to the OG story takes some detours & while hit or miss at times is enjoyable."

Others were equally as positive about the film.

Many people have been impressed by the music in the film, which suggests that the soundtrack may be a success, adding to the film's profits.

Another person added, "#Aladdin is a wildly stylized reimagining. As a huge fan of the classic this did not disappoint."

Chemistry between Mena Massoud and Naomi Scott

Actors Naomi Scott and Mena Massoud, who play Jasmine and Aladdin, were well received and even deemed "the best part" of the film by one person on Twitter.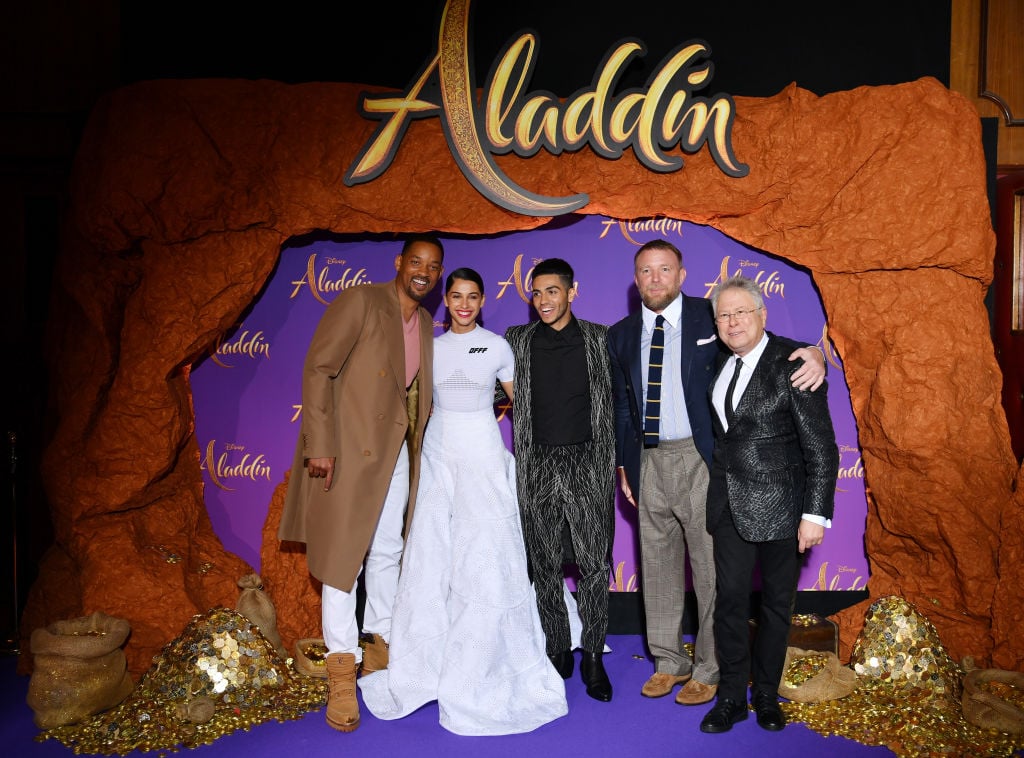 "Aladdin was way better than I expected. Disney should really advertise and market Naomi Scott and Mena Massoud bc they were the best part," they wrote.

The criticism wasn't all positive. "Some parts were Ritchumied, but overall, I had a good time #Aladdin," the same person added.
Unhappy with Sultan's beard

Although the overall reviews were positive, one gripe viewers had with the film involved the Sultan's bear.

"The production design and costumes were beautiful… But, yeah, the Sultan's beard needed work. Navid Negahban deserved better. #Aladdin," one person wrote on Twitter.

Impressed by Will Smith

Although Smith initially received criticism for his appearance, those criticisms seemed to have disappeared. He's said in the past that he couldn't, nor did he want, to fill Robin Williams' shoes as the Genie.

Drew Taylor of Moviefone said the film "enchanted" him, calling it "delightful." Overall, he found the film enjoyable.
"Not going to lie, was pretty enchanted by @Disney's #Aladdin. Not a lot else to say besides how delightful I found the whole thing (@ILMVFX knocked it out of the park) and how everyone doubting Will Smith will be eating their words by the end of next week. "

Entertainment reporter, Germain Lussier, had equally positive things to say about the reboot on Twitter.
"The second #Aladdin started, I began to get choked up. The original is an all-time fave & the remake plays to that nostalgia beautifully. It improves on the original in some ways & is inferior in others but as a long time fan, I truly enjoyed it. It made me feel like a kid again."

An early viewer on Twitter said, "Aladdin was delightful! Guy Ritchie found great ways to expand on the original, Will Smith is hilarious, totally got over the blue business, Naomi Scott can sing and kills it as Jasmine… and Mena Massoud is an adorable, naive #aladdin."
Mike Ryan, Senior Entertainment Writer, at Uproxx, explained that Smith's absence toward the end of the film made it suffer. "Will Smith is legit funny for the first two acts, then he kinda disappears and the movie suffers."

"Will Smith legit goes for it. I haven't seen this Will Smith in a long time," Ryan added. "When he's in the movie the movie is a lot of fun."
So, case in point, Aladdin is worth seeing. The film premieres on May 24, 2019.