Alan Moore's Jack the Ripper Will Make FX a Hit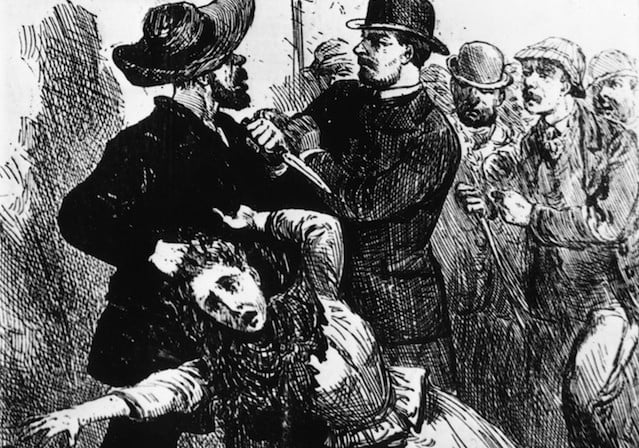 From Hell, the cult classic graphic novel about the serial killer Jack the Ripper, has already been a Hollywood movie starring Johnny Depp and has now been optioned by FX to be made into a television series, Deadline reports.
Children of Men scribe David Arata has signed on to adapt the screenplay and given that film's similarly dark subject matter he should be a good fit. The film's producer Don Murphy will also produce the TV show.
Alan Moore's graphic novel examines the mind of London's most notorious murderer and clocks in at a whopping 572 pages. Though the eccentric author never approves of film adaptations of his work, a television series will have more time to explore the story than a two-hour film. The From Hell movie had to make plot changes and gloss over details due to time constraints. According to Deadline, Murphy had originally envisioned adapting the story into a television series and wasn't pleased that changes to the book's structure had to be made to fit the length of a feature film.
The success of comic book based material on film and television is obvious, but Moore's From Hell is a completely different ballgame from Marvel's superheroes. The project will be much more similar to AMC's hugely successful The Walking Dead, which is based on a graphic novel about the zombie apocalypse. Television's golden era has loved dark material, so the story of Jack the Ripper will fit right in with the kind of subject matter audiences and critics have been loving on the small screen.
From Hell is considered to be one of the greatest graphic novels of all time and Moore has a rabid fan base from his many classic comics including Watchmen, The League of Extraordinary Gentlemen, and V for Vendetta. The eccentric writer is famously opposed to all film adaptations of his work. He signed away the film rights to his comics as a very young and unknown artist and has tried in court to get those rights back to no avail. No adaptation has ever been made with his consent, though all of the aforementioned books have been turned into movies.
From Hell is a fictionalized vision of who Jack the Ripper was and a rumination of the historical and social impact of his killings. Moore conducted significant research into the murders and includes over 40 pages of footnotes that indicate which scenes are based on historical events and which come from his imagination. Moore views the murders through a cultural lens, interpreting them as ritualistic killings by a madman threatened by the increasing emancipation of women.
Though the movie From Hell suffered from lackluster reviews and the fact that it came out in the aftermath of the 9/11 terrorist attacks, the From Hell television series stands to be much more successful. The dark subject matter coming from a renown comic book writer almost guarantees FX will have a hit with critics and audiences alike.
Follow Jacqueline on Twitter @Jacqui_WSCS
More from Entertainment Cheat Sheet:
Want more great content like this? Sign up here to receive the best of Cheat Sheet delivered daily. No spam; just tailored content straight to your inbox.