Alex Rodriguez and Jennifer Lopez Have a Surprise Coming With Chip and Joanna
Two of the world's favorite power couples could be teaming up, and fans are waiting with bated breath.
While no exact details have been revealed, recently, Alex Rodriguez opened up about a possible partnership between him and his future wife, Jennifer Lopez, and the HGTV stars Chip and Joanna Gaines.
Read on to discover what we know about the potential pairing and whether or not fans should look for this to happen in the near future.
Why are Chip and Joanna Gaines famous?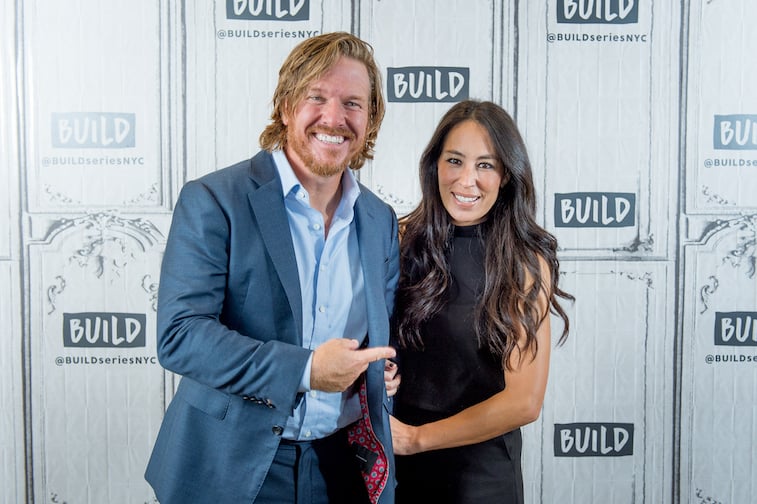 It all started in 2013 when a little TV show called Fixer Upper aired on the HGTV network. Viewers were introduced to Chip and Joanna Gaines, a Waco, Texas, based couple who renovated and designed houses all throughout the city.
Chip Gaines, a red-headed demolition expert, paired perfectly with his wife, interior designer Joanna Gaines. Frequently, the couple was accompanied by their adorable children, as they went about their work with charm and humor.
The show was an instant hit and established the Gaines family as huge stars. Although Fixer Upper ended in 2018, Chip and Joanna Gaines haven't really slowed down. The couple recently announced that they would be launching their very own network set to debut in 2020.
While details about the network have been sparse, it is quite possible that the Gaines' will be featuring guest stars, including smoking hot couple Alex Rodriguez and Jennifer Lopez.
Rodriguez and Lopez are huge fans of the couple
Jennifer Lopez, better known as "J-Lo" to her fans, and her fiance, baseball superstar Alex Rodriguez, are huge fans of Chip and Joanna Gaines. Lopez is a self-proclaimed Fixer Upper superfan and was even gifted a FaceTime call with Joanna Gaines as a birthday gift this year.
Apparently, the two couples are now establishing a real friendship, as Joanna Gaines visited Lopez's fabulous new home in Malibu, California, in March 2019, and is reportedly even considering helping her and Rodriguez remodel the spacious property. Gaines' California-cool style would certainly pair well with Lopez's aesthetic and lead to a beautiful, welcoming space.
The couples are even spending time together in Texas, as Chip Gaines recently posted a photo that featured himself, Joanna Gaines, Jennifer Lopez, and Alex Rodriguez hanging out on the Gaines family farm. Gaines, a known prankster, captioned the photo "the twilight zone of hot people."
The photo immediately started fan speculation about whether or not the new friends could be working together on an exciting new business plan.
What are they teaming up on?
As to whether Lopez and Rodriguez could be appearing on the Gaines' new network next year, bets are on. Alex Rodriguez admitted in late May that there is a definite "surprise" coming involving Chip and Joanna Gaines, but couldn't give specifics. Even more tellingly, a video that Lopez posted to social media following their trip to Waco revealed the presence of someone with a video camera.
It is possible that the camera crew could have been documenting the pair's visit for their own memory bank, but also very likely that the crew could have been capturing preliminary footage for a possible TV show sometime down the line.
Whatever the two couples have planned, they aren't revealing the specifics – yet. With Jennifer Lopez about to tour the United States for her "It's My Party" tour, and Chip and Joanna Gaines busy preparing for the launch of their new network, it is likely that fans might not find out details until sometime later in 2019.
Stay tuned to Showbiz Cheat Sheet for all the latest updates regarding the possible teaming up of these two hot power couples!