Is Alex Rodriguez Feuding With the Kardashians?
Regardless of how famous the Kardashians become, they will always remain a united front. So when someone says anything negative about any one of the family members, it suddenly becomes a problem for all of them. Alex Rodriguez recently opened up about what it was like sitting next to Kendall and Kylie Jenner at the Met Gala, and he seemed very unimpressed — specifically with Kylie. Did it start a feud?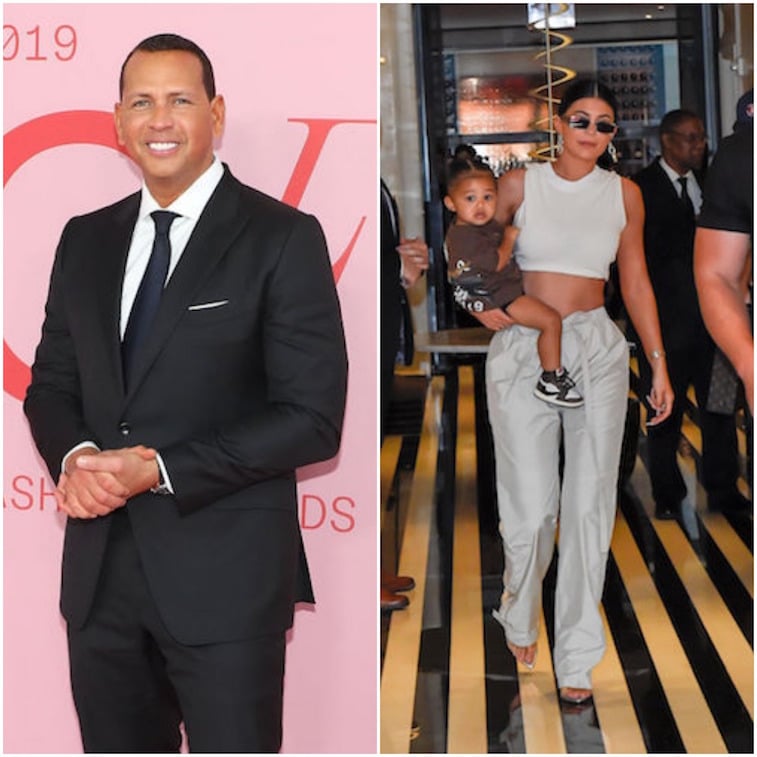 Rodriguez recently claimed Jenner talked about 'how rich she was' at the Met Gala
Fans are a bit confused between what is going on with Rodriguez and Kylie Jenner right now. Rodriguez sat with Jenner and her sister, Kendall, at the 2019 Met Gala, and he seemed very unimpressed with the world's youngest self-made billionaire. Rodriguez later said in an interview with Sports Illustrated that Jenner talked about her wealth at the table. "Kylie was talking about Instagram and her lipstick, and how rich she is," Rodriguez told the news outlet. However, things have only gotten more unclear since then.
Jenner shot back on Twitter: 'No I didn't'
When Jenner caught wind of Rodriguez's accusations, she took to Twitter to tell her side of the story. The makeup mogul quote-tweeted a tweet by People magazine, which included the accusation, and replied, "Umm no I didn't. We only spoke about Game of Thrones," Jenner said. She included a shrugging emoji and a face slap emoji in her reply. At this point, it was now a battle of he said, she said; Jenner denied everything entirely. She didn't even suggest that they had talked about her Instagram or her makeup at all.
Rodriguez later took back his comments — but some thought it was sarcasm
Once Jenner sent the reply tweet, Rodriguez appeared to change his story. He responded back to the makeup mogul and wrote, "OMG that's right @kyliejenner!! It was me talking about you and your makeup line and how much my girls love you." He followed it with the hashtags "#GOT" "#respect" and "#alllove." When people saw the former MLB star's reply, they got even more confused. Some replied saying the entire ordeal had just become awkward, while others couldn't quite tell if Rodriguez meant what he said or was being sarcastic.
Rodriguez's reply tweet can only mean two things: Either Kris Jenner had a word with him and scared him (now we're the ones being sarcastic — she's just such a mama bear sometimes), or Rodriguez remembered the night entirely differently in his head than what really happened. Maybe his daughter cleared things up for him once she heard the story.
There doesn't appear to be a feud, but the KarJenner bunch can't be happy
Despite what Rodriguez said at first, Jenner has said in the past that her billionaire status doesn't mean much to her. She told People back in march that her money doesn't make her who she is. "I don't define myself by how much I have," she said. "I honestly don't wake up even thinking about it."
While it doesn't appear that the drama has escalated any further, the family can't be happy with the way Rodriguez portrayed the youngest Kardashian-Jenner. Needless to say, they probably won't be seated at the same table for next year's Met Gala.
Check out Showbiz Cheat Sheet on Facebook!