Alex Rodriguez Says He's Only the 'Boss' to Kids Until Jennifer Lopez Gets Home
Alex "A-Rod" Rodriguez is only "the boss" until his fiancé Jennifer "J. Lo" Lopez gets home. 
During an appearance on Today with Hoda & Jenna on Nov. 7, 2019, the former shortstop for the New York Yankees talked about the blended family he and J. Lo have. The couple, who got engaged earlier this year in March 2019, both have two children from previous marriages.
A-Rod has two daughters — Ella, 11; Natasha, 15 — with ex-wife Cynthia Scurtis. They divorced in 2008 after six years of marriage. As for J. Lo, she shares 11-year-old twins Emme Maribel and Maximilian "Max" David, with her ex-husband, Marc Anthony, whom the "Jenny From the Block" singer divorced in 2014.
Kids don't listen to A-Rod
On the talk show, Rodriguez discussed being a dad and that it can get tough when he's the only parent at home with the kids, according to People.
"We have four kids, and no one listens to Dad," he said jokingly. Rodriguez and Lopez started dating in 2017 and have become a family of six.
When asked by the guest host, Andy Cohen, "Who wears the pants?" him or J. Lo, A-Rod said he's "the boss" when it's just him with the kids.
"Before she gets home, I'm the boss," the 44-year-old said. "When I get home, I'm security, I'm Uber, I'm the teacher."
But all that changes when J. Lo arrives. When she gets home, he's no longer the boss. "It's over, it's over," Rodriguez said.
Cohen chimed in adding, "When she gets home, she's the boss."
Rodriguez and J. Lo's kids get along great
Bringing together two families can be difficult. Thankfully for J. Lo and A-Rod, they've accepted each other's kids wholeheartedly. The same goes for the kids. In a 2018 interview with People, Lopez and Rodriguez said Emme, Max, Natasha, and Ella all got along right from the start.
"I was so loving to his kids and he was so loving and accepting of mine, and they embraced each other right away," Lopez, 50, told the publication. "[It was like] 'I get a new bonus brother and sisters to hang out with all the time and it's nice.'"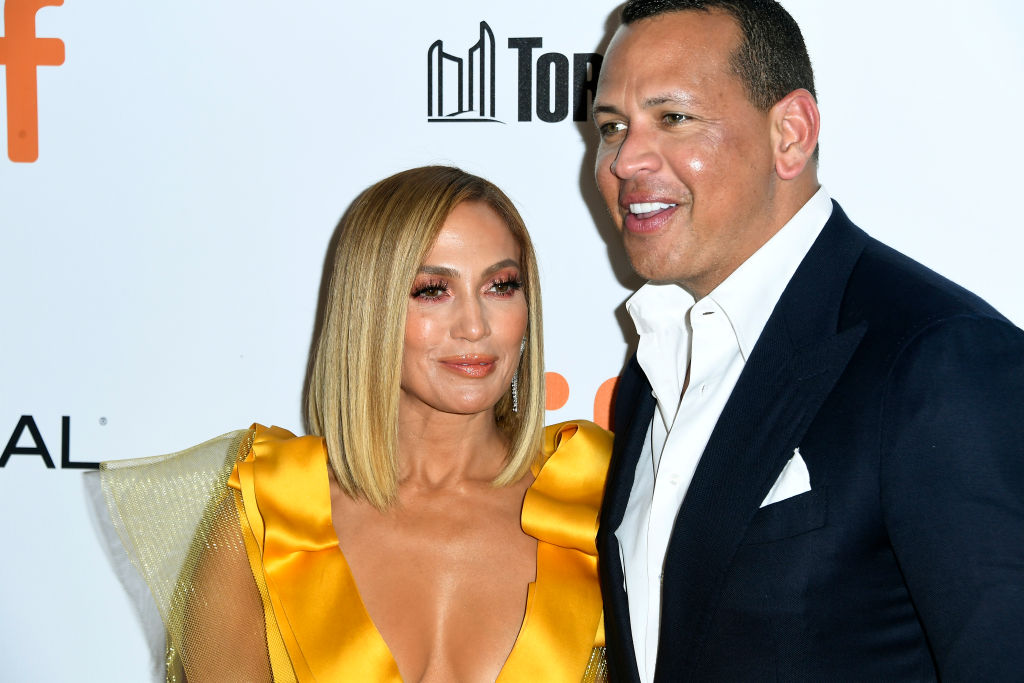 A-Rod said their children "have become best friends," which he and J. Lo appreciate. "We couldn't have asked for anything better than the four of them getting along as they do," he added.
On their social media accounts, both J. Lo and A-Rod have shared just how close their kids have become since the two started dating. We know they've bonded over music and celebrated holidays together with the kids decorating a Christmas tree. They've even gone on multiple vacations as a family. One day, the couple may add to their family by having another baby.
While Rodriguez and Lopez haven't said much about wedding plans, we're thinking there's a good chance their kids could play major roles in the ceremony and reception.
In the meantime, we'll eagerly await another family social media post from A-Rod or J. Lo.