What Is Alfie Allen's Net Worth and Is He Married?
Alfie Allen is a talented English actor known for his role as Theon Greyjoy on the hit series Game of Thrones. Theon is known for coming full circle with his character arc. Allen has been in numerous television and movies. Most recently, he appeared on Hulu's Harlots. What is Allen's net worth and is he married?
Alfie Allen's early years
Allen was born in 1986 in Hammersmith, London. He is the son of a film producer, Alison Owen, and Welsh-born actor, Keith Allen. He has an older sister, Lily Allen, who is a famous singer. She has a song titled "Alfie," which is about him. Singers run in Allen's family, as his third cousin is also a singer, Sam Smith.
Allen went to Windlesham House School in Sussex, Embley Park School near Romsey, St. John's College in Portsmouth, and the Fine Arts College in Hampstead and is very well educated.
Is Alfie Allen married?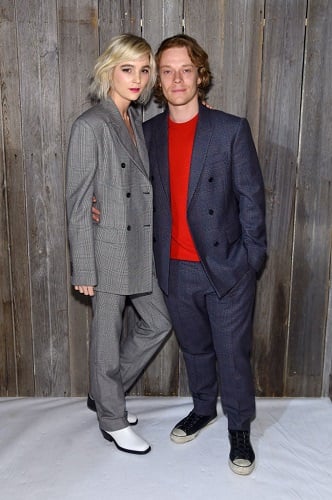 Allen has been in a committed relationship with American DJ and model Allie Teilz since 2016. The pair have a daughter together named Arrow who was born in 2018. Before their relationship, Allen was married to British actress Jaime Winstone in 2013. They separated after only two years of marriage in 2015.
How did Allen get his start?
Allen's first appearance in acting came in the form of a Channel 4 comedy, You Are Here in 1998. The show was co-written by Matt Lucas and David Williams. Allen, along with his sister Lily, appeared in the film Elizabeth that same year. Their mother had actually produced the film.
He appeared in smaller roles such as Agent Cody Banks 2: Destination London, which was directed by his uncle, Kevin Allen. He also appeared in Atonement as well and in BBC1's historical hospital series, Casualty 1907.
Auditioning for 'Game of Thrones'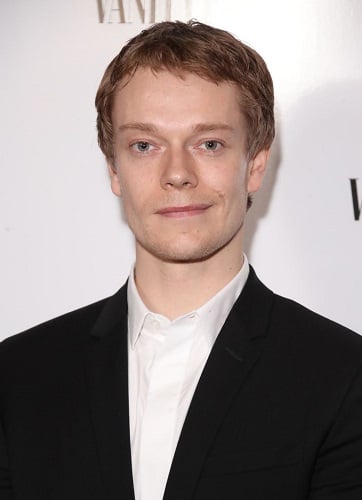 He auditioned for the role of Jon Snow on Game of Thrones originally, but ended up with the part of Theon Greyjoy in 2011. He is known as a household name for his role in the series. He has worked on numerous other films, including Soulboy, The Kid, Freestyle, and Powder.
Allen also filmed a two-part documentary in 2016 for the History Channel called Football: A Brief History. The piece explores the roots of Association Football and his thoughts on the game. Alfie is an Arsenal supporter, while his father favors Fulham.
What is Allen's net worth?
Allen has a net worth of a cool $2 million and has the immense experience to back it up. His most recent venture, Harlots, has him playing Isaac Pincher, who is desperate to carve out a fortune for himself and take down anyone he has to in the meantime. His character is a would-be pimp that falls in love with a harlot. This is his character's downfall, as he slowly starts to unravel. Allen is a marvel in the role and does the series justice. It will be interesting to see what Allen will work on next.