Why 'Always Be My Maybe' Star, Ali Wong, Doesn't Enjoy Fame
Lately, Netflix has proven that they are a force to be reckoned with when it comes to original content. From shows like Stranger Things, Queer Eye, and the Chilling Adventures of Sabrina to movies like To All The Boys I've Loved Before, they are producing a wide array of content that can appeal to multiple demographics. Their latest release Always Be My Maybe (starring Ali Wong and Randall Park) is a fun, new, rom-com that couples and non-couples alike can enjoy.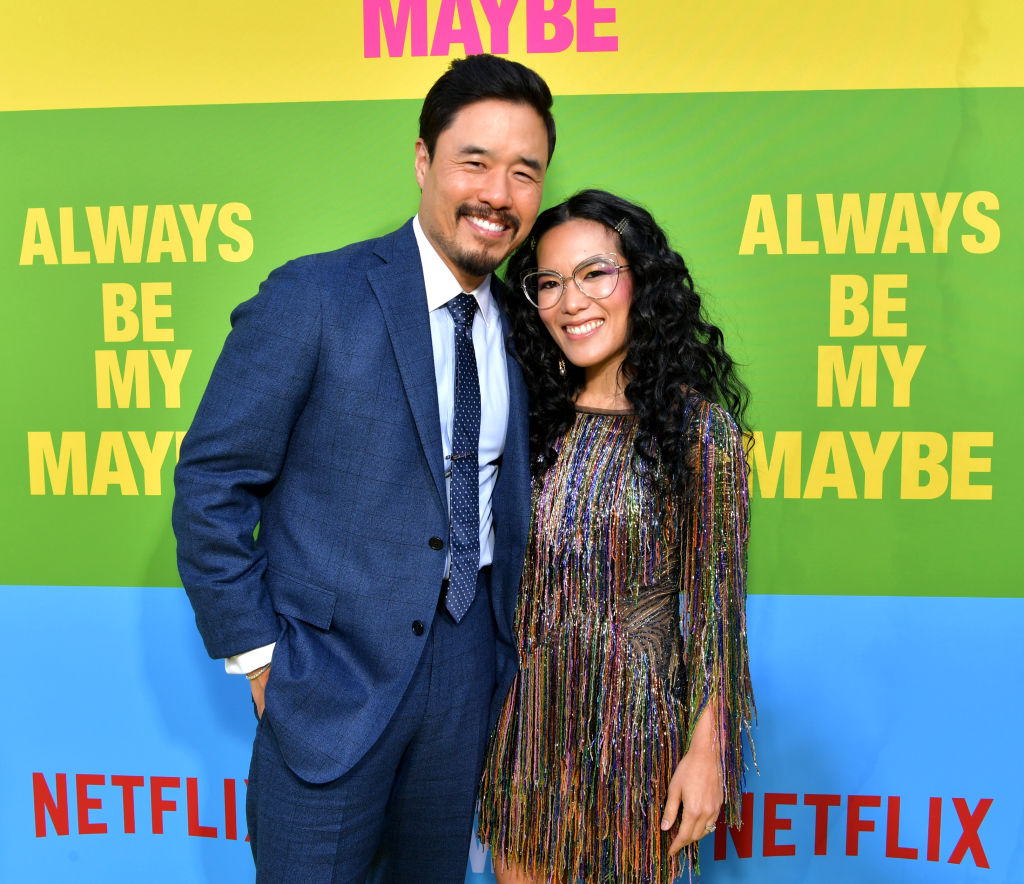 New Netflix film
The film, which released this past Friday, follows Sasha (a famous chef) and Marcus (a local musician) who find their way back to one another after fifteen years. Though the pair admits that there is still obvious chemistry between the two of them, they struggle to find ways to fit into one another's worlds. As the two reminisce on the past, they slowly began to grapple with whether or not they have a future together.
Playing the role of hilarious and highly successful Sasha is none other than Ali Wong. This stand-up comedian turned actress brings her humor and charm to the role. Although she got her start in comedy, Wong is no stranger to the Film and TV industry. She has been writing for the hit show Fresh Off The Boat for the past five years, so it's no surprise that she was able to contribute her unique humor to the Always Be My Maybe screenplay.
Fame
With the positive reception that Always Be My Maybe is receiving and the success of Wong's other projects in the past few years, she has been accruing more and more fame right alongside her success. Wong admits that she struggles to deal with that change and has even openly admitted that she doesn't enjoy fame. She recently spoke with Rolling Stone about exactly why that is the case.
The comedian admits that now that she's gaining more recognition, people treat her differently and constantly try to one-up her with jokes. "You know how Bruce Lee said there would always be men trying to fight him all the time? There's this thing where people, men especially, try to prove they're super-funny. Like someone's cousin at a wedding who just starts to behave hella extra. That energy is a little strange." the 37-year-old admits.
Awkward moments
But apparently, that's not even the weirdest part for Wong. The strangest thing for the actress is when she feels her privacy and personal space is being infringed upon. This is especially true when she is confronted by fans in semi-private settings.
She opened about some of the odd interactions that she's had with fans in the restroom. "But the weirdest thing is when I come out of a bathroom stall at a restaurant now, someone will be waiting with a camera, standing there with their phone, smiling, and I haven't washed my hands yet. And they'll want to shake, hug me, whatever, when I've obviously just been expelling excrement out of my body. They don't give a fuck." The actress stated, interjecting her ever-present humor into the conversation. It's good to know that Wong can carry her humor with her even in the most awkward of situations.