All New Animated He-Man Series Is Coming to Netflix
Hardcore fans of '80s cartoons and toys can't list their favorites without giving He-Man (and possibly She-Ra) his props. The action figures, the haircut, the Power Sword, and the famous "By the power of Grayskull" invocation that can only be yelled out, have become unforgettable symbols of the Masters of the Universe series.
Why not bring him back to the mainstream? She-Ra was resurrected on Netflix and already has three seasons under her belt, so it's only fitting that the hulky hero from Eternia be given a shot at his own series in this digital age. Besides, who wouldn't want to hear Skeletor's snippy one-liners when he and He-Man go toe-to-toe?
Well, friends, Kevin Smith just announced that he plans on bringing He-Man to the small screen. And no, this won't be in the form of remastered original cartoons or a side character spinoff, but an all new series.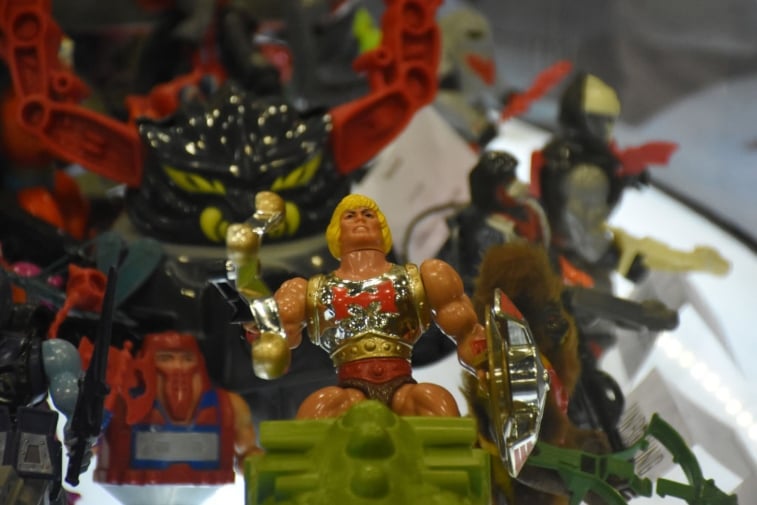 The He-Man reboot will be televised on Netflix
Power-Con, a convention that is wholly dedicated to He-Man, She-Ra, and every related to Masters of the Universe was held this past weekend. Not only were attendees treated to plethora of toys, games, comics, and video content, but they heard a special announcement from Smith. According to Variety, Smith is excited about serving as showrunner for the new series, Masters of the Universe: Revelation:
"I'm Eternia-ly grateful to Mattel TV and Netflix for entrusting me with not only the secrets of Grayskull, but also their entire Universe. In 'Revelation,' we pick up right where the classic era left off to tell an epic tale of what may be the final battle between He-Man and Skeletor! Brought to life with the most metal character designs Powerhouse Animation can contain in the frame, this is the Masters of the Universe story you always wanted to see as a kid!"
It's set to be a limited anime series on Netflix that is independent from She-Ra and the Princesses of Power, so don't look for a crossover.
What's known about the He-Man series
Along with Smith, the show will be executive produced by Mattel TV executive Rob David who's had experience creating content for Disney and Nickelodeon. He's also worked on projects for Teenage Mutant Ninja Turtles and a ThunderCats comic series. With that said, he couldn't be more hyped about joining forces with Smith for He-Man:
"Masters of the Universe' has been a cultural phenomenon for generations, inspiring fans to discover their own power within. Fans of this franchise have been waiting for the continuation of these characters, and Kevin Smith, as a 'Masters' superfan himself, is the perfect champion and partner to expand the canon through a dynamic animated series on Netflix."
No anime series would be complete without a proper design team, and the design for this He-Man reboot will be handled by the crew at Power Animation Studios. The group has previously put their talents to work on Netflix's Castlevania.
Are there any other He-Man projects in the works?
Although no official details have been given on the production or release date for Masters of the Universe: Revelation, there is a planned He-Man film coming from Sony and Mattel. Back in the spring, it was confirmed that Noah Centineo would star as Prince Adam/He-Man in the live-action movie.
According to ScreenRant, the film could be released as soon as 2020, but others have speculated project won't be in theaters until sometime in 2021.
Until all these new versions of He-Man are on the screen, you can catch up on Battle Cat, He-Man, and Skeletor by watching the cartoons on Hulu or YouTube.