Beyond the MCU: The Best and Worst Marvel Movies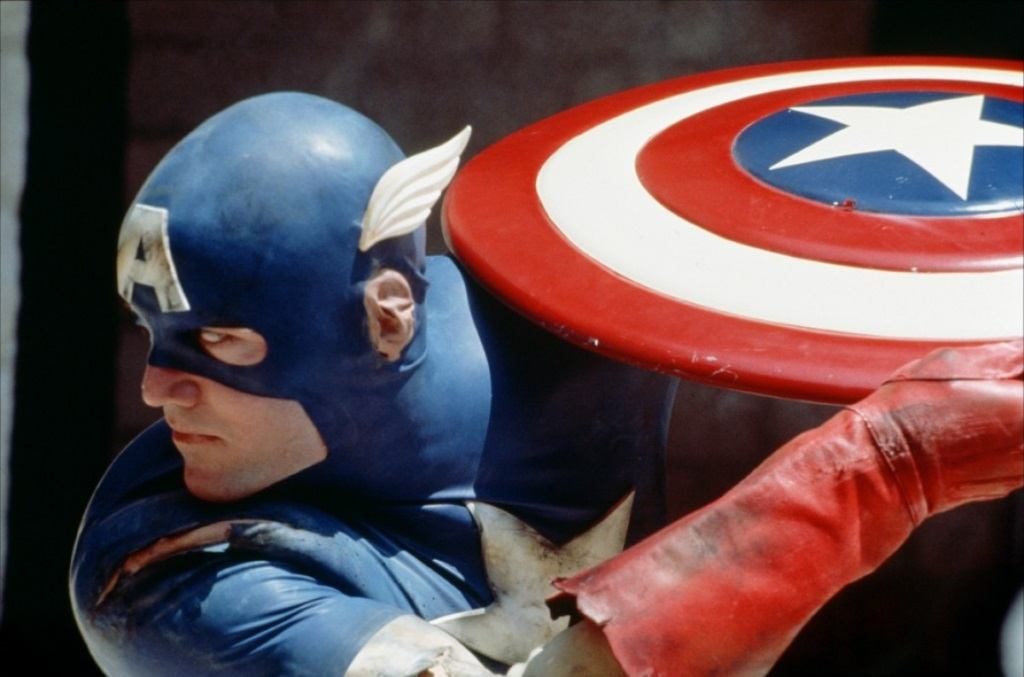 The Marvel Cinematic Universe (MCU) has come to define the world's perception of what it means to be a Marvel film. However, while the list of films based on DC Comics largely consists of films under the Warner Bros. banner, Marvel's history on film is far more complex. While facing a difficult time in the 1990s, Marvel began selling off the film rights to its characters, leading to some great and not-so-great adaptations. Even today, as the MCU continues to crank out hit after hit, the film rights to some characters — most notably, the X-Men and the Fantastic Four — remain in the hands of others.
Now that Disney has bought Fox, Marvel Studios will likely resume control of some of its countless heroes and villains. For now, let's take a look at the 31 films based on Marvel characters that fall outside of the MCU.
31. The Fantastic Four (1994)
Falling in dead last on our list is this unreleased mess that was executive produced by Roger Corman. The film has long been rumored to never have been intended for release but merely as a way for the production company to retain rights to Marvel's First Family, setting a tone that has long plagued the Fantastic Four.
30. Captain America (1990)
Way before Chris Evans would redeem Steve Rogers, this dreadful, nonsensical film "attempted" to give Cap his feature debut. Alas, it was only released theatrically in international theaters and was doomed to go the direct-to-video route in the U.S. The impressive thing is that this film was made at all.
29. Howard the Duck (1986)
Notoriously one of the worst mainstream films of the 1980s, this George Lucas-produced misfire somehow saw fit to give the titular character his own film. Tim Robbins, Jeffrey Jones, and Lea Thompson appear here, but it's the uncomfortable sexual content that has turned it into an unlikely so-bad-it's-good cult classic.
28. The Punisher (1989)
Dolph Lundgren was a popular fixture in the 1980s, having starred in Rocky IV and Masters of the Universe. This first of three (stay tuned) attempts at giving the Punisher his own film franchise fell remarkably flat, and like the 1990's Captain America, only received a direct-to-video release in the U.S.
27. Ghost Rider: Spirit of Vengeance (2011)
Fans were less than pleased with Nicolas Cage's initial film as this hero, but since that release was a box office success, a sequel made smart business sense. Sadly, this follow-up was even more disappointing than its predecessor, squandering any hopes that the character could be rehabilitated on the big-screen.
26. Punisher: War Zone (2008)
This was the last Punisher film before Jon Bernthal's beloved take on the Daredevil Netflix series. This movie actually gets a lot right about the character, this time played with appropriate menace by Ray Stevenson. Too bad that the script and surrounding performances don't rise to the challenge, marking the third straight misfire for the character.
25. Fantastic Four (2015)
We may live in a golden age of superhero cinema, but this calamity of a production proves that even a film brimming with talent (Michael B. Jordan, Miles Teller) can fall prey to either a flawed vision or studio meddling, depending on who you ask. Director Josh Trank tried to breathe new life into the property but instead created what many see as the worst superhero film in years.
24. Elektra (2005)
Even though the 2003 release of Daredevil was far from beloved by core fans, mainstream audiences ate it up, and Jennifer Garner's anti-heroine was resurrected to headline her own film. Unfortunately, her solo effort is only the latest female-led comic book film to be ruined by bland performances and a terrible script. Here's hoping that upcoming films like Wonder Woman and Captain Marvel can break that trend.
23. Ghost Rider (2007)
Nicolas Cage may have been woefully miscast as Johnny Blaze in this film based on the motorcycle-riding Marvel character. There's not too much to love here, but director Mark Steven Johnson (Daredevil) at least tries to tell a coherent story, even if he doesn't seem to have any understanding about what makes the character so popular to so many.
22. The Amazing Spider-Man 2 (2014)
After the first film needlessly retold Spidey's origin story, it fell to this sequel to expand his universe and set up an interconnected web of spinoffs and team-up films featuring characters like Venom and the Sinister Six. Needless to say, none of it worked, and the finished film failed to excite critics or audiences. At least now Spidey is in the MCU where he belongs.
21. X-Men Origins: Wolverine (2009)
This was the first and only film of what was once considered a subset of X-Men films that would explore character backstories. However, this Gavin Hood-directed mess somehow manages to dilute Hugh Jackman's iconic take on the fan-favorite. Featuring a ludicrous script, terrible visual effects, and a particularly disastrous version of Deadpool, this was a low point that took the X-Men series many years to fully recover from.
20. Spider-Man 3 (2007)
We know, we know. Dancing Spider-Man. Crappy Venom. There are a lot of issues with this film, but even though it is a mixed bag (okay, maybe more bad than we care to admit), there are still some good points in Sam Raimi's trilogy-ending chapter of Spidey's saga. Thomas Haden Church's turn as Sandman is underdeveloped but effective, and the visuals are top-notch.
19. Blade: Trinity (2004)
Another Marvel character saddled with a disappointing third chapter (more of that to come), this film mistakenly set up new supporting players Ryan Reynolds and Jessica Biel as breakouts, but sacrificed the focus on Wesley Snipes's title character. A troubled production that led to a subpar film, this is the last movie starring Blade, though hopes are high for a reboot.
18. Fantastic Four (2005)
https://www.youtube.com/watch?v=27dZ5mJBnBY
No one has ever argued that Tim Story's film is a classic, but in light of the 2015 version, this one has been retroactively given a bit more slack. The script is full of cheap gags, but Michael Chiklis and Chris Evans are on point as the Thing and the Human Torch, respectively. As we now know, it could get way worse than this.
17. Fantastic Four: Rise of the Silver Surfer (2007)
This sequel barely edges out the first film, despite the fact that they share many of the same problems. However, the addition of the Silver Surfer — motion-capture performance by Doug Jones, voice by Laurence Fishburne — helps give this sophomore outing a stronger focus and a more cohesive vision.
16. X-Men: The Last Stand (2006)
After Bryan Singer left the X-Men franchise, fans were worried that this meant the Dark Phoenix Saga would fail to live up to the cliffhanger of the previous film. They were right, as director Brett Ratner (Rush Hour) turned out to be just as inappropriate of a pick for the mutant epic as one can have. When subsequent films in the series essentially rewrite your story, you know a film was a mistake.
15. Daredevil (2003)
Ben Affleck may be beloved for his recent turn as Batman, but fans weren't so fast to embrace his performance as The Man Without Fear in this film. While the script is uneven, Affleck is mostly fine in the role. It's the late Michael Clarke Duncan and Colin Farrell who steal the show as Kingpin and Bullseye, respectively. We highly recommend the director's cut version.
14. Hulk (2003)
A deeply philosophical art film may not be what anyone wanted or expected from a film about a character best known for smashing things, but Oscar-winning filmmaker Ang Lee gave it his best shot. The performances vary from way too restrained to insanely over-the-top (Nick Nolte!), but Lee made a real effort to bring something new to the superhero genre. Kudos, even if it didn't really work.
13. The Punisher (2004)
When Thomas Jane reprised his role as Frank Castle for the fan film Dirty Laundry a few years ago, many hoped that it would signal a sequel to this second film based on the Punisher. Though Jane might not be the best version of the character, the film he appeared in is certainly the strongest big-screen interpretation to date.
12. X-Men: Apocalypse (2016)
Bryan Singer's fourth entry in the franchise features an in-joke about the third chapter in a trilogy always being the worst, and sadly, that is the case with this film too. Somehow, there's way too much and also not enough going on here. An attempt to tie up the First Class trilogy and also set up a new generation of mutants doesn't always work, but the film features enough standout moments to mostly keep it together.
11. The Amazing Spider-Man (2012)
No one really wanted another Spider-Man origin story after Sam Raimi's 2002 version. Yet, director Marc Webb went back to the beginning of Peter Parker's story for this reboot starring Andrew Garfield and Emma Stone. That duo has dynamite chemistry, and much of the Spidey action works. However, the muddled script and feeling of deja vu does the film no favors.
10. The Wolverine (2013)
https://www.youtube.com/watch?v=Rh1LdTFkm7I
This film took Wolverine to Japan, but this second solo film for Hugh Jackman wasn't quite the slam dunk it should have been, thanks to some dumb decisions in the script late in the game. Director James Mangold does bring enough of a personal story to the adventure to largely erase the biggest problems from Wolverine's first film. Bring on Jackman and Mangold's Logan. We can't wait.
9. X-Men (2000)
The film that started it all is also the one largely credited with kicking off the modern era of superhero cinema (more on that in a bit). Bryan Singer's allegorical take on the Marvel mutants gave a real-world sense of relevance to it all, and gifted actors like Patrick Stewart and Ian McKellen lend the film the gravitas it truly needs.
8. Blade II (2002)
After the original film clicked with audiences, stylistic genius Guillermo del Toro swooped in to take the character to the next level with this sequel, which sees Blade team up with the vampires against a common enemy. Though some of its visuals now feel really dated, the film has enough riveting action and exciting twists to keep audiences guessing.
7. X-Men: First Class (2011)
After X-Men Origins: Wolverine caused some fans to lose hope in the series, this prequel/reboot got it back on track by taking the story back to the 1960s. James McAvoy and Michael Fassbender are perfectly cast as the young Professor X and Magneto, and the film's mod sensibilities gave director Matthew Vaughn (Kick-Ass) the perfect outlet for his larger-than-life style.
6. Deadpool (2016)
One of this year's biggest success stories, Tim Miller makes an irresistible directorial debut with the film that Deadpool really should have starred in all along. After years of hard work, Miller, writers Rhett Reese and Paul Wernick, and star Ryan Reynolds gave the Merc with the Mouth his due.
5. Spider-Man (2002)
As Marvel's most popular character, Spider-Man was destined to get the big-screen treatment. Thankfully, his debut came at the hands of director Sam Raimi, who perfectly understood how to balance the heroic life of Spidey with the ordinary struggles of Peter Parker. An instant classic that conquered the box office, this film defined the character for an entire generation.
4. X-Men: Days of Future Past (2014)
Once its predecessor established younger versions of fan-favorite characters, the time came for Fox to attempt to unite the disparate branches of its X-Men franchise. While continuity errors still exist, director Bryan Singer's gamble largely paid off with a time-travel tale that stands among the best X-Men films so far.
3. Blade (1998)
While the 2000 X-Men film is often considered the film that helped superhero cinema come back from Batman & Robin, this Stephen Norrington-directed adventure laid the groundwork for Marvel as a source of stories worth adapting to the big-screen. Wesley Snipes is the ideal choice for the role, and the film is under-appreciated as the landmark release it is for comic book films.
2. X2: X-Men United (2003)
The first X-Men film may have established the world and characters, but this sequel developed them into something truly satisfying. Even several years and films later, Bryan Singer's second X-Men film stands as the very best of that franchise and one of the best comic book films ever made. Period.
1. Spider-Man 2 (2004)
A richer story, deeper characters, and a truly unforgettable villain help this Sam Raimi sequel easily top the original. Its sharp focus on Peter Parker's double life and Oscar-winning visual effects catapulted this playful adventure to the very top of our list, and we can only hope that Spider-Man: Homecoming has what it takes to eclipse it next year.
Follow Robert Yaniz Jr. on Twitter @CrookedTable
Check out Entertainment Cheat Sheet on Facebook!