All of Netflix's Marvel Shows Ranked from Best to 'Iron Fist'
You can easily argue Netflix made Marvel media even more popular thanks to letting fans watch related shows at any time of the day or night. Even so, the theatrical movies in recent years clearly fueled intense interest in watching Marvel shows on streaming services.
It's safe to say a Marvel product is always on the minds of someone on any given day. However, which of those shows on Netflix are the most popular?
While always subjective, let's rank the best Marvel shows out of the six going (or canceled). We have to place the lesser Iron Fist last, despite improving in its second season.
6. The problems with 'Iron Fist'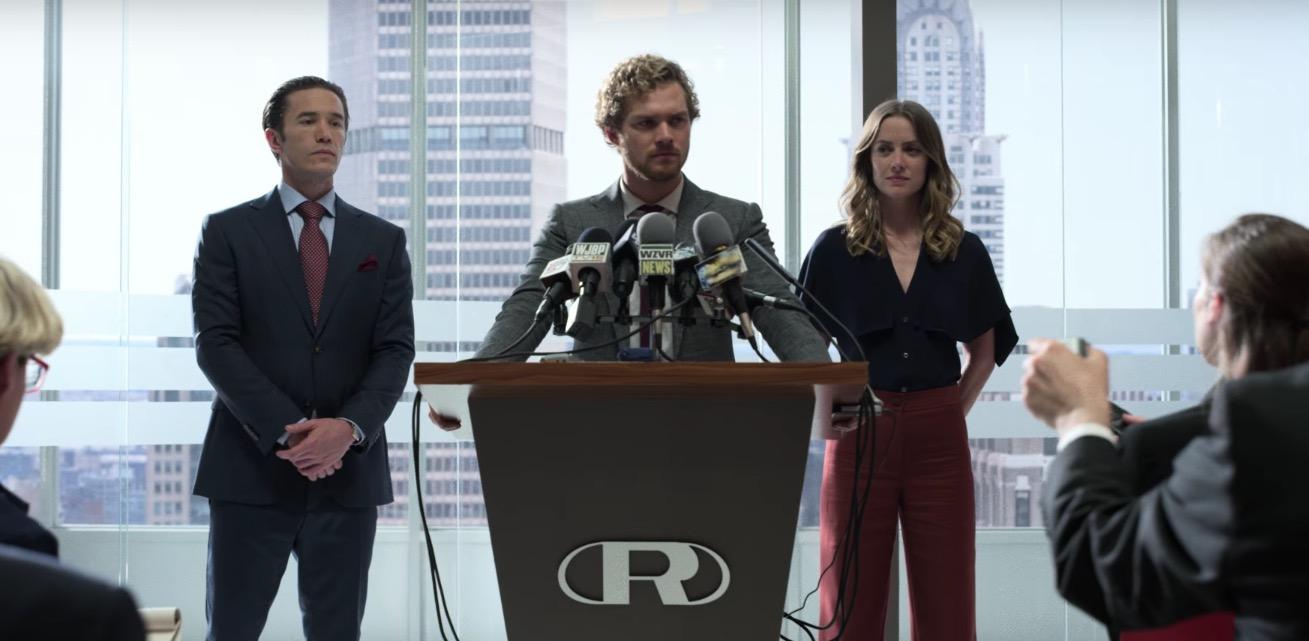 We'll start at the bottom first as we rank these by quality. Yes, we all know Iron Fist was a major dud when it first debuted on Netflix. After the considerable high standard Daredevil brought to the Marvel brand on Netflix, Iron First looked like a second-rate production in comparison.
Our staff noted a couple of years ago the many problems the series suffered through. One of the most glaring was the casting of Finn Jones as Danny Rand rather than an Asian-American actor.
Then there was the problem with slow pacing and no real compelling theme to keep people watching. It's not to say it doesn't have good acting, especially Jessica Henwick as Colleen Wing.
Latter's role was given more focus in the second season, and many of the problems of the first season were improved to some degree. Regardless, Netflix canceled the series this last October.
5. 'The Punisher'
The pleasure was mine brother. Love you. https://t.co/XyDpdBTwPZ

— Jon Bernthal (@jonnybernthal) January 19, 2019
Next up the rung is The Punisher, which fits well at the #5 slot. As a vengeance tale about a former Marine (Frank Castle from Daredevil) out to find the criminals who murdered his family, this series has done considerably better than Iron Fist. Part of the reason is undoubtedly because it has a very good actor at the helm: Jon Bernthal (formerly of The Walking Dead).
It's avoided cancellation by Netflix, so far. After a successful first season, there were some rumors about it being cancelled. Word is, it'll start its second season this month.
Everyone loves a mysterious vigilante character. Yet, because the partnership between Netflix and Marvel is ending, this and the other shows might not be around much longer.
4. 'The Defenders'
This series has arguably become one of the best because it takes all the characters from the individual shows and has them teaming to right criminal wrongs.
Debuted in August of 2017, it's a chance to see Daredevil, Jessica Jones, Luke Cage, and Iron Fist join up to take on a major crime conspiracy in NYC. While some of the characters don't initially see eye-to-eye (typical of a lot of the live-action Marvel team-ups), the relationships among them are fun to watch.
Also, just look at that list of actors! We even get to enjoy the always great Sigourney Weaver as the show's antagonist.
3. 'Luke Cage'
https://twitter.com/realmikecolter/status/1087379478152601606
Another victim of cancellation at Netflix, Luke Cage was still a great show thanks to thoughtful production values (taking place in Harlem) and a bevy of today's best African-American acting talent. Mike Colter was engaging as Cage through all the gritty, crime-filled plotlines. We also saw recent Golden Globe winning actor Mahershala Ali as Cornell "Cottonmouth" Stokes, plus Alfre Woodard as Mariah Dillard.
At least this show was the first Marvel series to have a black lead, making it a notable entry after a two-year run.
2. 'Jessica Jones'
If you talk to most Marvel fans, they'll say Jessica Jones is their very favorite based on a strong woman character who manages to overcome personal hardships by opening a detective agency. We all know she's very rough around the edges, yet has a lot of redeeming traits.
Production values on Jessica Jones have held up to expectations, hence why it continues. The cast is also excellent with Krysten Ritter playing Jones. Mike Colter is also still seen as Nick Cage.
How fun is it to see former Doctor Who David Tennant playing the baddie Kilgrave?
1. 'Daredevil'
It's no secret this was everyone's favorite Marvel show on Netflix. Debuting in April of 2015, it kicked off all the other Marvel character offshoots, yet only survived three seasons.
Charlie Cox played the blind lawyer/superhero, Matt Murdock, who fought crime in Hell's Kitchen by night. With an impressive cast and movie-caliber production, it set the bar high early and couldn't be superseded.
Rumors are now spreading it may be picked up by Disney's upcoming streaming service this year.
These vigilantes could never be knocked down on their shows, and it's likely they won't in the media universe either.