All of the Juicy Secrets From the New Prince Harry Biography
We didn't think we could be any more obsessed with Prince Harry then we already were, but author Katie Nicholl just proved us all wrong. The royal expert just released her new biography on the ginger prince, Harry: Life, Loss, and Love — and quite frankly, it's legendary. Chronicling the prince's life thus far from his early years, the loss of his beloved mother, the late Princess Diana, and into his relationship with actress Meghan Markle, Nicholl reveals tons of behind-the-scenes facts and details.
Some have called Nicholl's book "the most intimate and informative portrait yet" of Prince Harry's life. We've rounded up the juiciest secrets for you.
The spare prince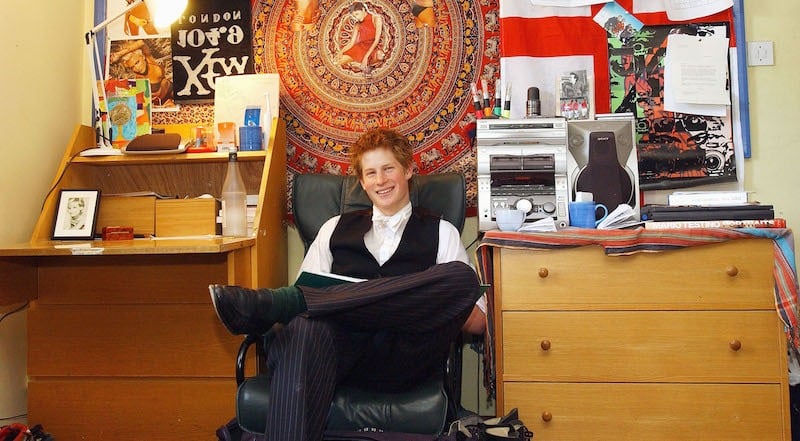 From a very young age, Prince Harry often felt like a second-class citizen in favor of his older brother, Prince William, who will one day become King of England. The Queen Mother, in particular, sometimes overlooked him.
In an interview with Maclean's, Nicholl explained, "He was very aware, from an early age. He was always treated that little bit differently, whether it was not getting the best sandwiches when they went to see the Queen Mother, to how he was addressed by staff, to the feeling that William got preferential treatment."
Next: An unbreakable bond
Mama's boy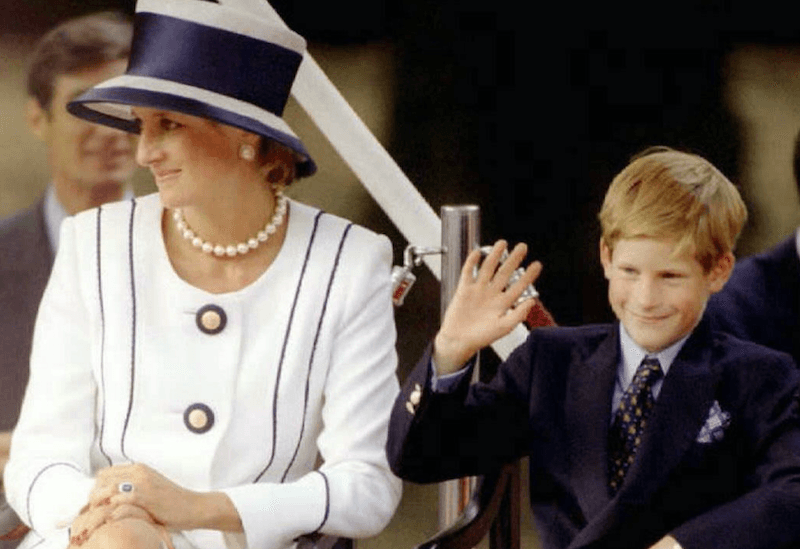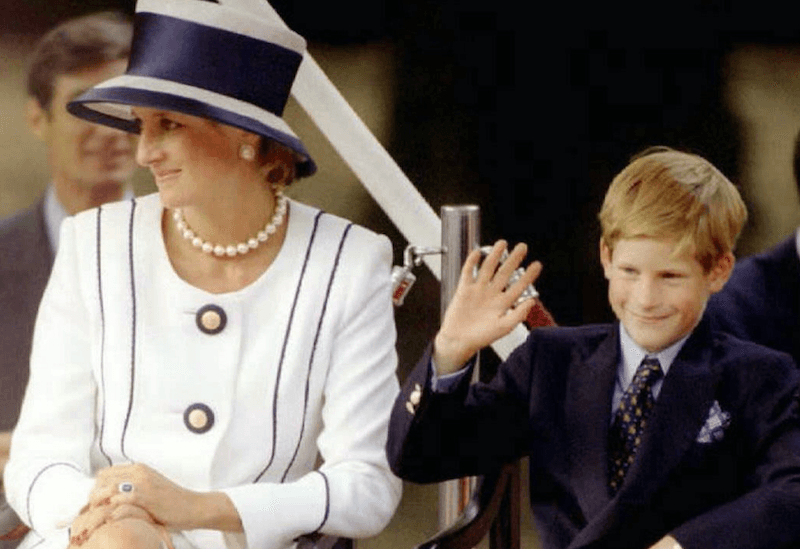 Prince Harry was entering his teen years when his mother tragically died in a car accident in Paris. He was inconsolable, especially since he and the late princess were extremely close.
Nicholl revealed, "[Diana] always said to her staff, "You look after the heir, and I'll look after the spare." She recognized Harry just needed that extra bit of love, and she made sure she gave it to him."
Next: The bad boy prince 
An angry liability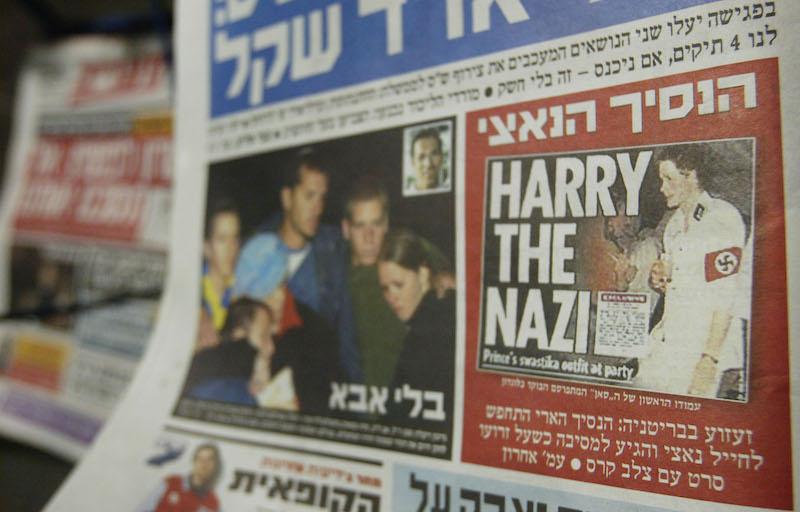 Nicholl met Prince Harry when he was 17 years old. She was a show business reporter who was covering a party he was attending, and the young prince invited her into the VIP section. She recalls that the liquor was flowing, Prince Harry was smoking a cigarette, and women were all around him.
Already, he was setting the stage for his bad boy image. The royal insider told Maclean's,
He has had trip-ups. He knows he should never have worn a Nazi outfit. Yes, he was young, but it was a big slip-up. And there have been others. Lunging for a paparazzo outside a nightclub, stripping naked in a game of strip billiards in Vegas, his underage drinking, his cannabis smoking. His life has been punctuated with these very public falls from grace over the years. But I think what's so telling is that the public have been so ready to forgive Prince Harry. They like him. They love him.
Next: Seeking help
Mental health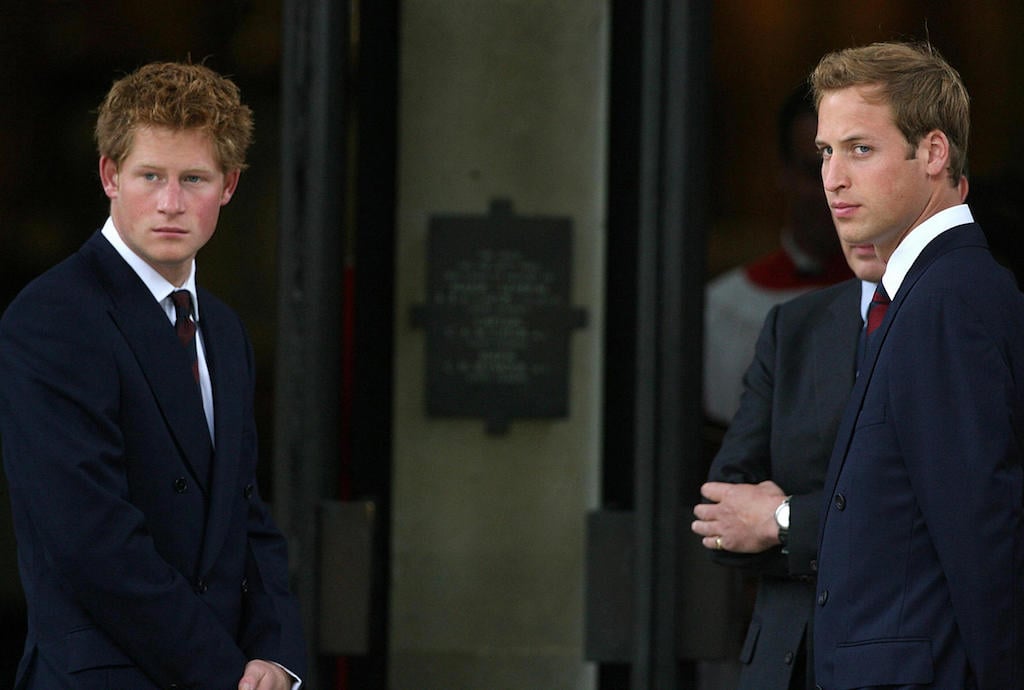 The prince recently opened up about his struggles with anger, his mental health, and even his suffering from anxiety attacks. Though Nicholl feels the queen probably thinks he's done too much soul-baring, his transparency has been essential for those who look up to the royals.
He's spoken about harboring that grief and having internalized it for so long, to the point that he was wanting to punch someone. He was that angry. It had all been so bottled up, for so many years. He revealed that he eventually sought counseling, on the advice of his brother. To hear a senior royal opening up like this was amazingly honest, very refreshing, and I think people only had great empathy and great respect for Harry in doing that. It was a very brave thing to do.
Next: Stepping into his destiny
A turning point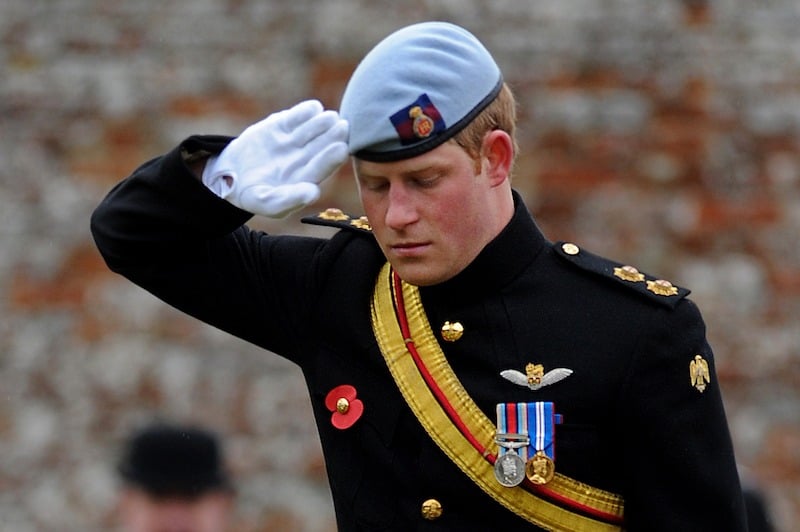 Though he adored his time in the military, leaving the service behind and embracing his royal duties full time was a turning point for the prince.
Nicholl explained, "When he decided that his heart was in it, he wanted to do it, and he found, through Invictus [a multi-sport competition for wounded soldiers], a way of marrying his royal duty with something he's passionate about, then he became the real jewel in the crown. Then he showed us what he could do."
Next: Remaining incognito
A hidden romance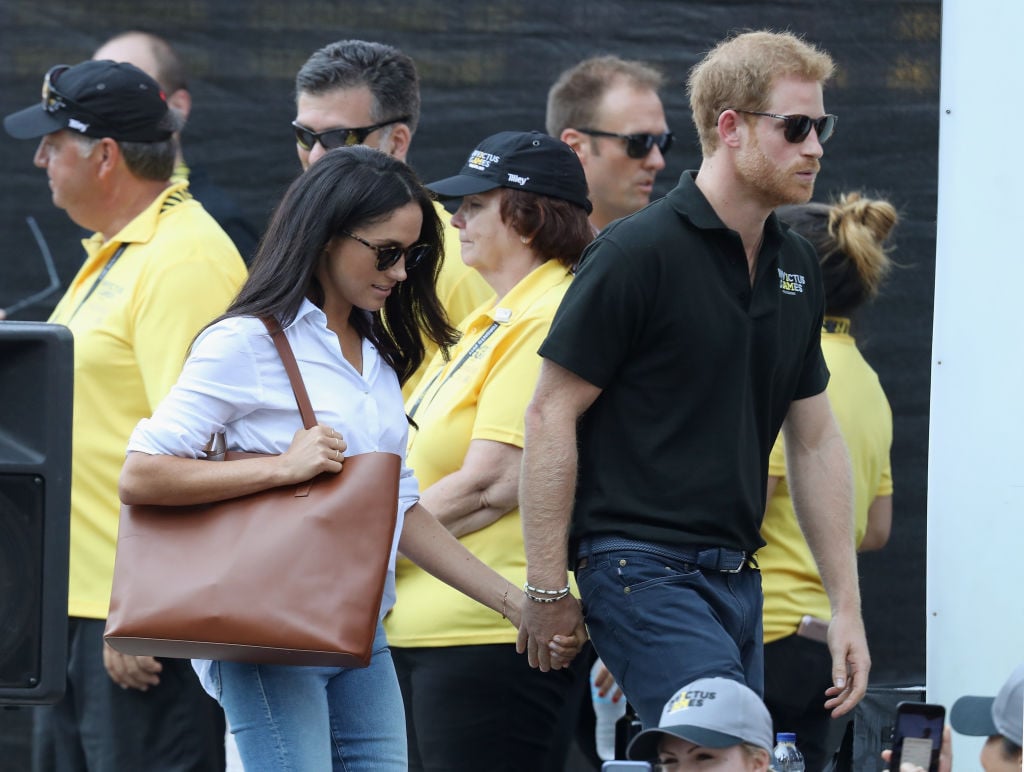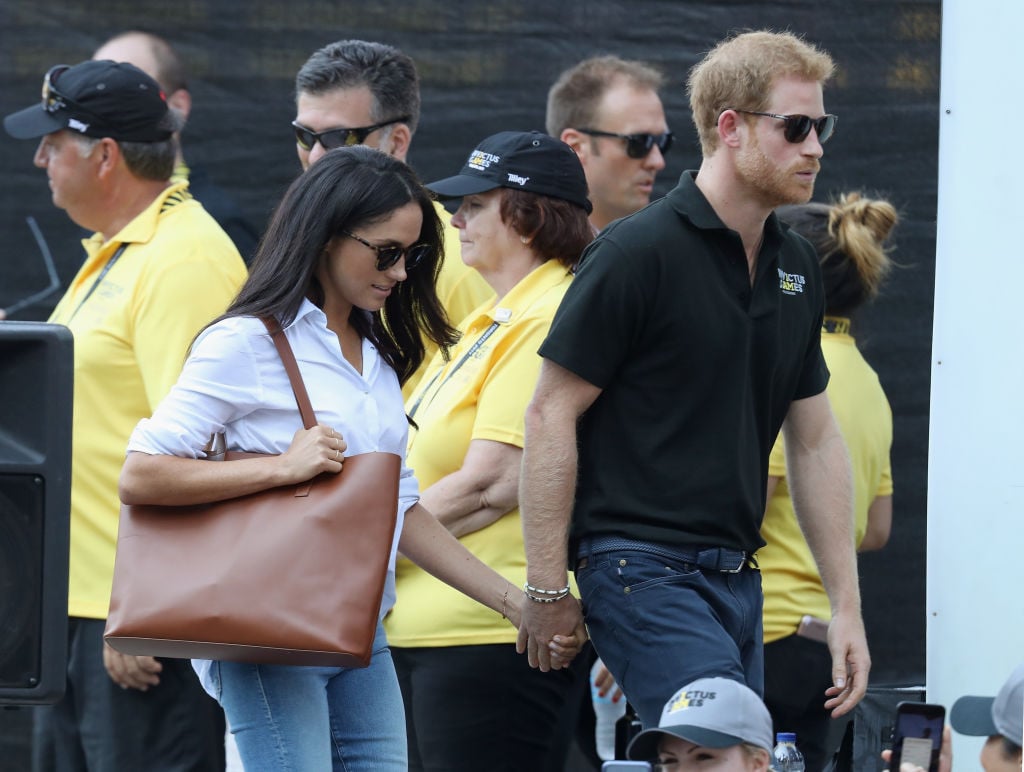 The love lives of the royals have always fascinated the public. Though whispers about Meghan Markle and Prince Harry's budding romance circulated in late 2016, the duo managed to keep their relationship under wraps for quite some time.
So how did they do it? According to Nicholl, the prince is a master of moving about undetected. In an interview with Town & Country, she explained,
[Harry is] very, very good at going out and looking incognito when he wants to. You'd be very surprised by what the young royals are up to, from just having a pint at the local pub unnoticed to popping into Marks and Spencer to pick up a chicken.

So Prince Harry used his usual tricks to keep his relationship with Markle a secret. He took scheduled flights, not private jets, and stayed inconspicuous by wearing a baseball cap and dressing casually, with his protection officers also keeping a low profile. It was easier to stay under the radar in London since Markle could seek protection inside the palace walls.
Next: The most trustworthy friends 
A tight inner circle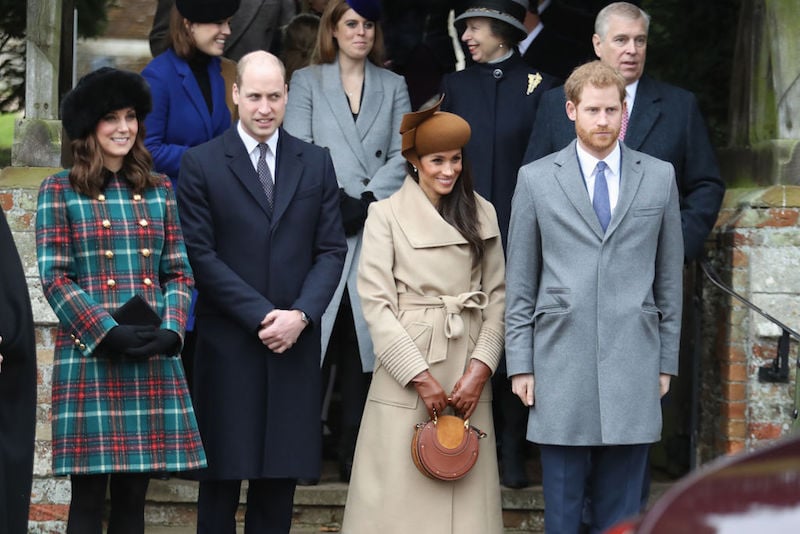 Though the world was just piecing Prince Harry and Markle's relationship together, everyone in the couple's inner circle had known about their romance for quite some time. In fact, Markle was at the prince's side in May 2017 when they flew to Jamacia for the prince's best friend, Tom Inskip's wedding.
Nicholl explained, "It's a great testament to both their groups of friends that they did keep the relationship under the radar.  Because quite a few of their friends did know, but the friends that knew were the closest inner circle and the ones that could be trusted."
Next: A very special couple
The Mulroneys
While a number of their friends knew about their romance, Markle's friends, Toronto-based couple Ben and Jessica Mulroney, were instrumental in helping the pair keep their romance secret.
Nicholl wrote in a Vanity Fair article,
I was told — and obviously, Prince Harry hasn't commented on this — that Meghan and Harry, they took shelter at the Mulroneys' house when the story broke, and it went global. Of course, Meghan's apartment was under siege, and Harry was in the city at the time. That they did stay with the Mulroneys and they were very well-protected, and well-sheltered, there.

Ben, having been the son of a former prime minister, obviously knew about press intrusion, and knew how to hide them away. So I think the Mulroneys were pretty instrumental. I'm certainly expecting them to get good pews at the wedding, that's for sure.
Next: A different kind of woman
The exes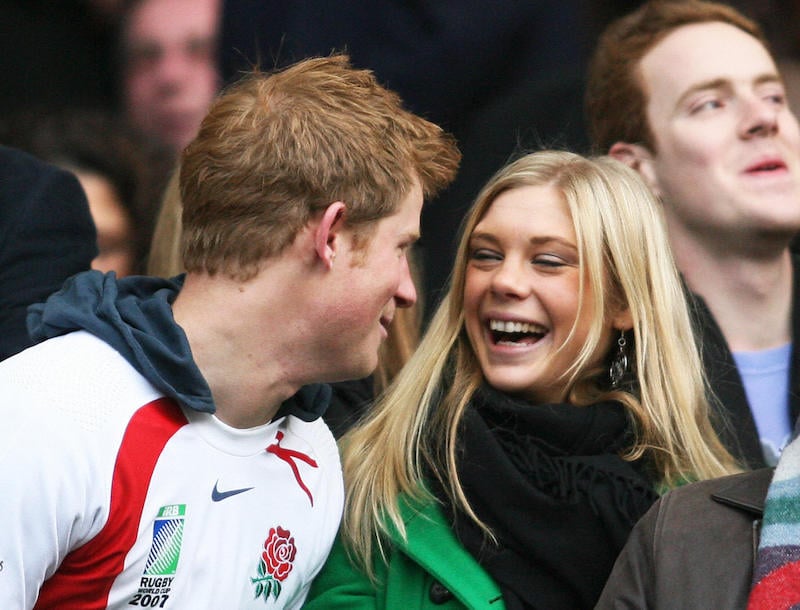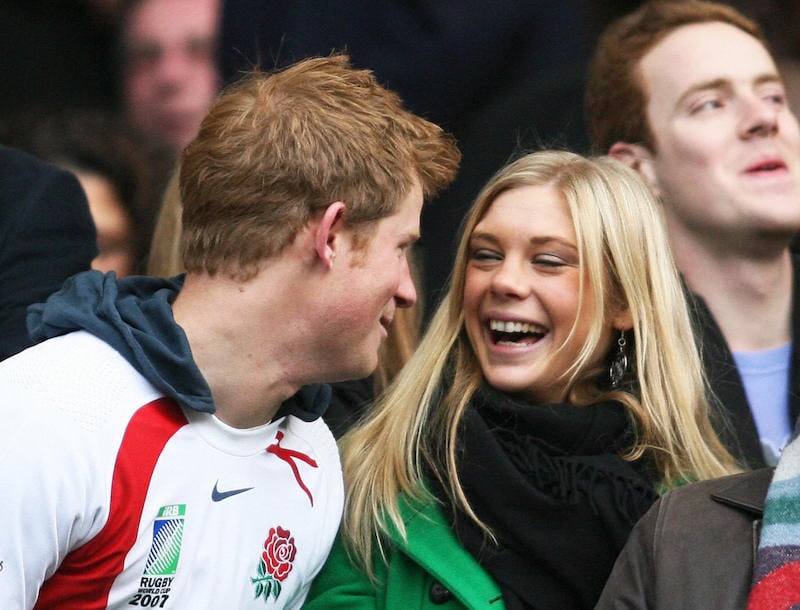 Before Markle, the two significant loves in the prince's life were Chelsy Davy and Cressida Bonas. Though the prince reportedly remains friends with both women, in Harry: Life, Loss, and Love, Nicholl examines those relationships and considers why they never worked out.
She explained, "I think it was quite significant that [Meghan Markle] is older than him. This is a woman with experience, and I think that was a real call for Harry. Up until then, the two big loves of his life who he did truly love were younger, more inexperienced, less willing to accommodate everything his lifestyle brought with it."
Next: The perfect night in
Crazy for The Crown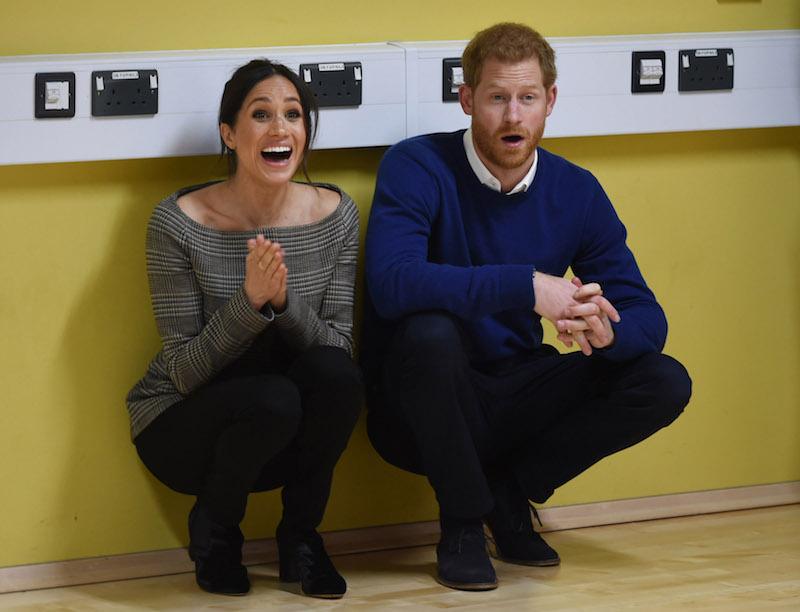 The royals have been pretty open about their love for Netflix's The Crown, which is a stunning dramatization of Queen Elizabeth II's reign. The queen herself has even watched the first season, though her husband, Prince Philip, has refused to give the series a chance.
According to Nicholl, "An accomplished cook, Meghan loved to make extravagant dinners for Harry, and they enjoyed staying in and eating her delicious homemade meals and watching films and TV shows like The Crown on Netflix."
We'd say the show is probably one of the best crash courses for Markle on being royal.
Next: A different way of life
A major lifestyle change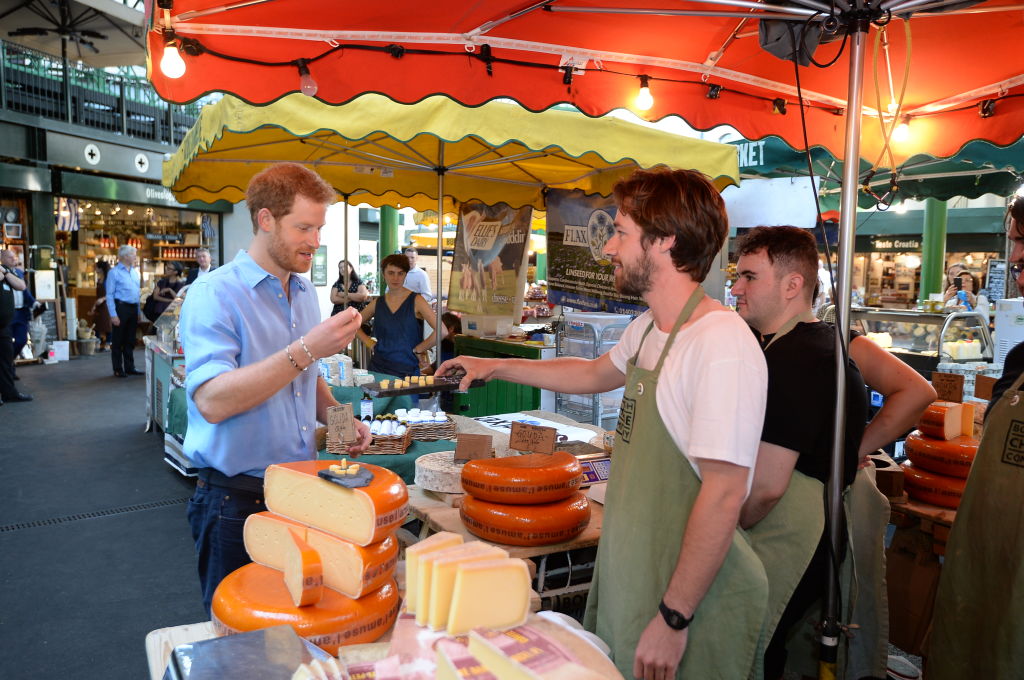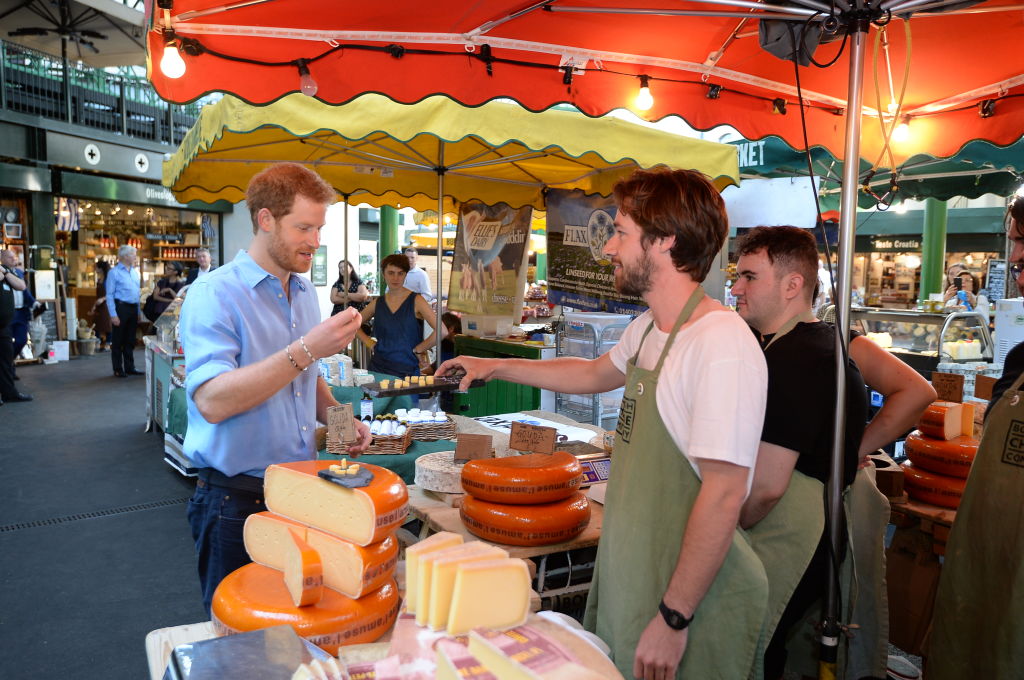 It's no secret that the prince is a fan of his cigarettes. He has also been known to throw back a few drinks or two. Markle, on the other hand, is very health conscious.
Meghan's green lifestyle was also beginning to rub off on Harry, much to the amusement of his friends. Her routine involves starting most days with a yoga workout and drinking green juices, and since he had started seeing Meghan, Harry was taking better care of himself.

He smoked less, drank less and had lost weight, which might have been down to Meghan cleaning out his cupboards, throwing away any junk food and stocking up instead on healthy juices.
Next: Putting her stamp on things 
Feeling at home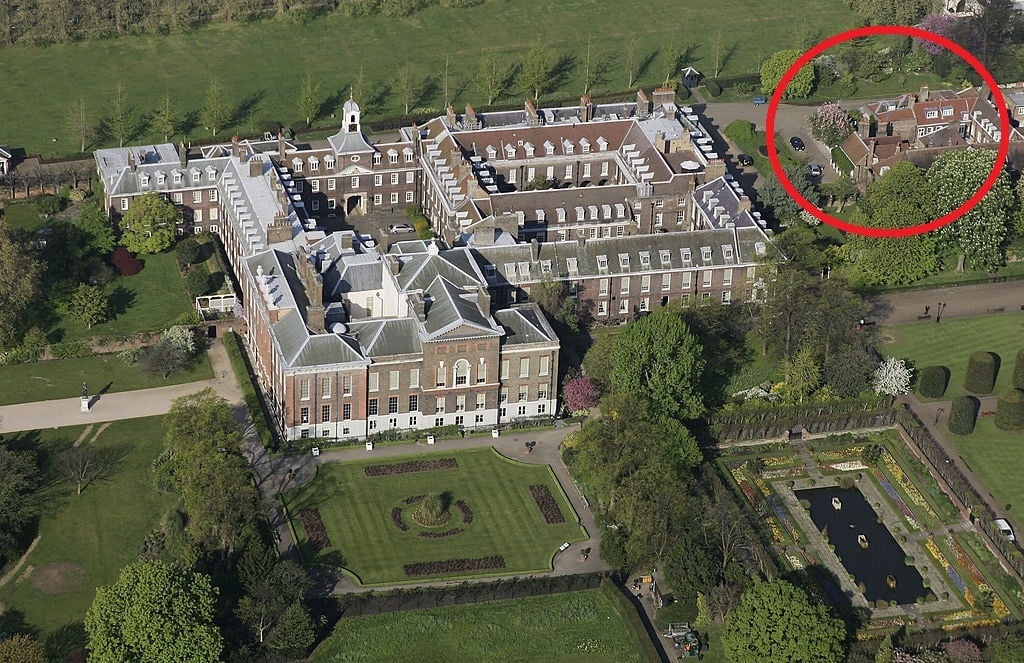 While the rest of the world sat around oblivious in 2016, watching Markle stun as Rachel Zane on USA's Suits, the feminist actress was making herself at home at Nottingham Cottage.
In Harry: Life, Loss, and Love, Nicholl reveals,
She was so at home at Nottingham Cottage that she had a wardrobe of clothes in Harry's closet and had flown several more suitcases of belongings over. She referred to Kensington Palace as "home," and there were reports in the press that she had unofficially moved in with Harry.

She had certainly transformed Nottingham Cottage, tastefully adding some feminine touches to the bachelor décor, including fresh flowers, organic cookbooks and her favorite Le Labo Santal 26 scented candles.
Next: A shared vision
A kindred spirit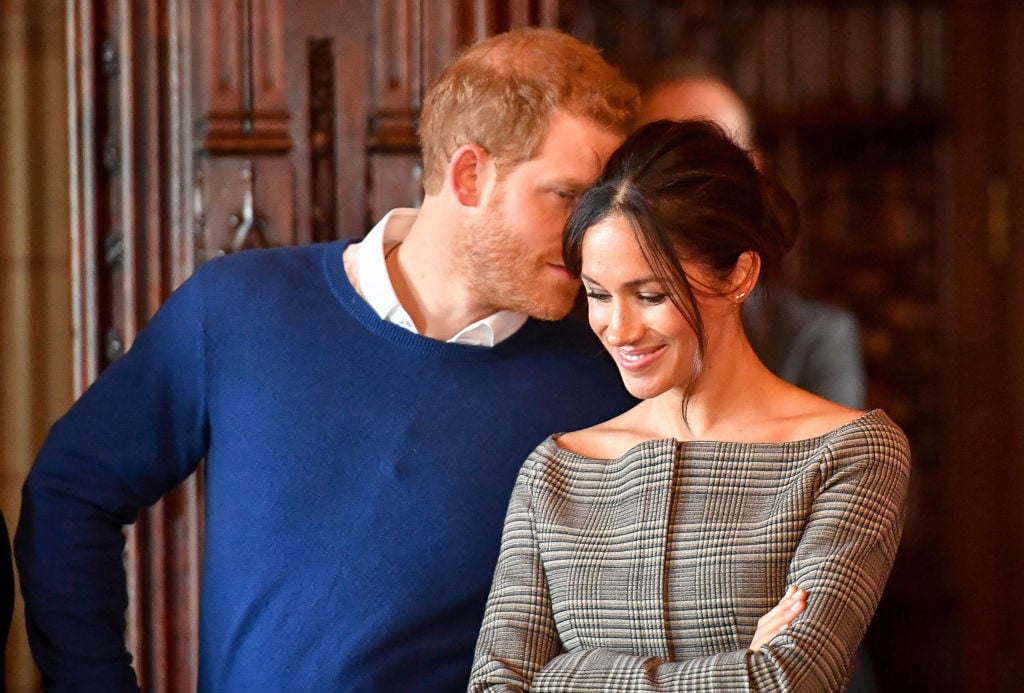 Though Markle may be known for her work on screen, she also participates in numerous charities. She and the prince share a profound desire to help others.
According to Nicholl, "She resonated with him in so many ways — they wanted to use the platform she had as an actress to put the spotlight on her charity work. That really impressed him."
Next: Remaining transparent 
Being vocal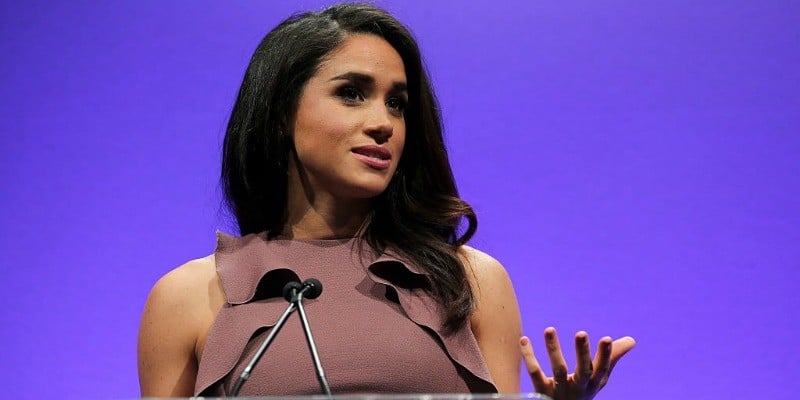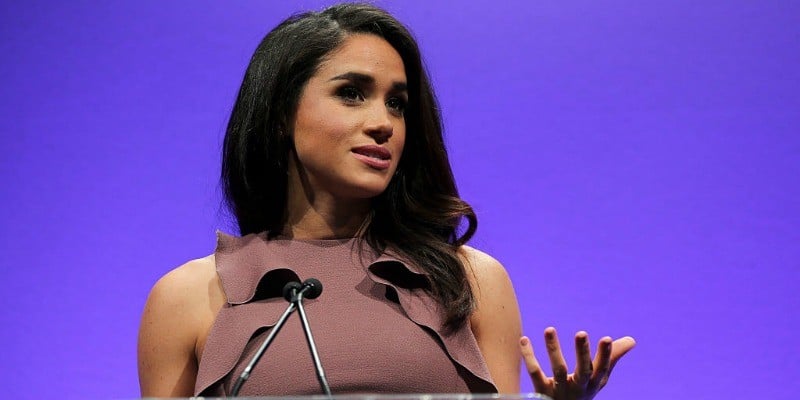 Though Markle's decision to leave acting behind came as a shock to many, it seems like her real passion is helping others. One of the reasons  people across the globe have embraced her is that, like her prince, she isn't afraid to be vocal about real issues.
Prince Harry has been extremely open about his life, including telling others that he wishes he'd spoken up about how his mother's death affected him sooner. Similarly, Markle has been unflinching in her assessments about disenfranchised and impoverished communities across the globe. In a 2017 article for Time magazine, she wrote passionately about how Indian girls and women were missing out on an education because of menstruation.
This duo is destined to be a new brand of royal.
Next: Following his heart
The one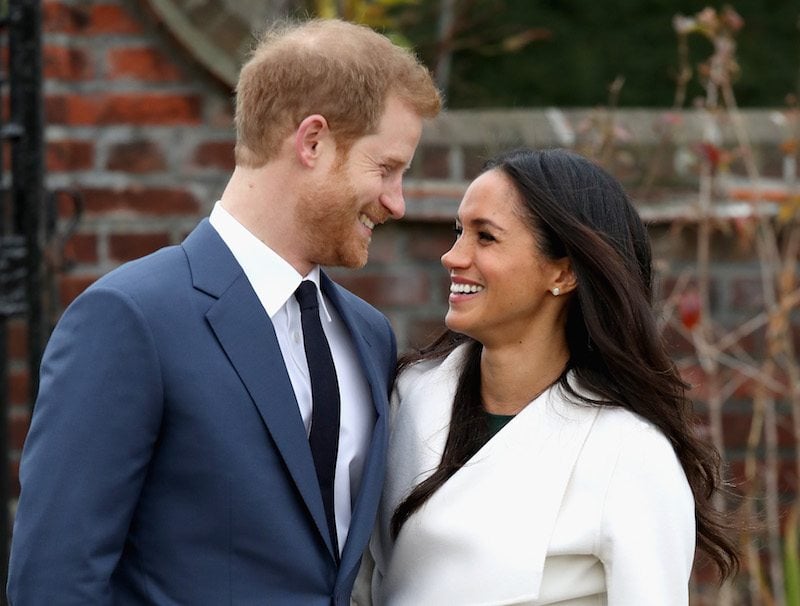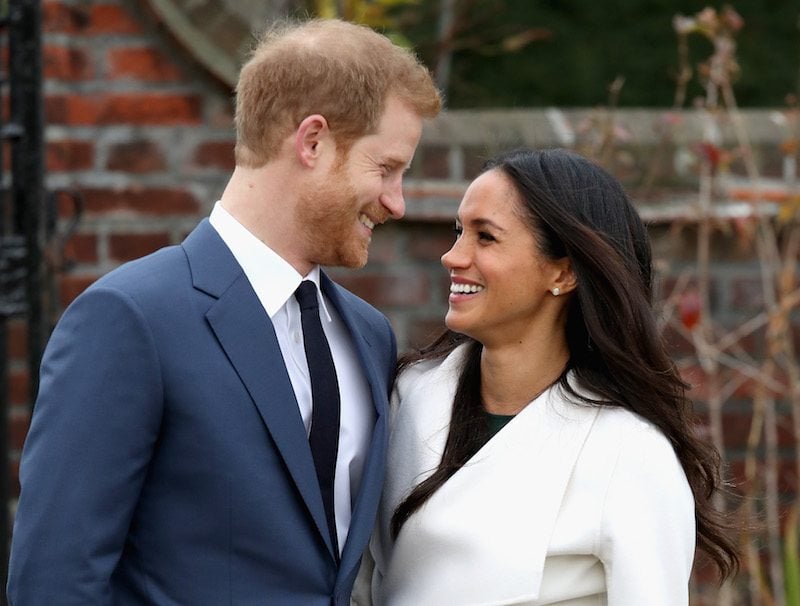 Seeing the demise of his parents' marriage at such a young age, Prince Harry always took his mother's advice to follow his heart.
Nicholl explained, "[Meghan and Harry] were both at the right stage in their lives to meet each other. It wasn't the right stage when Harry met Chelsy. I think she probably could have been the right woman, but it was the wrong time in Harry's life, and I think he found the right person at the right time."
Follow Aramide Tinubu on Twitter @midnightrami.
Read more: These Are the Rules Meghan Markle Is Learning During Her Princess Lessons
Check out The Cheat Sheet on Facebook!