All of the Songs Fans Can't Wait for Taylor Swift to Re-Record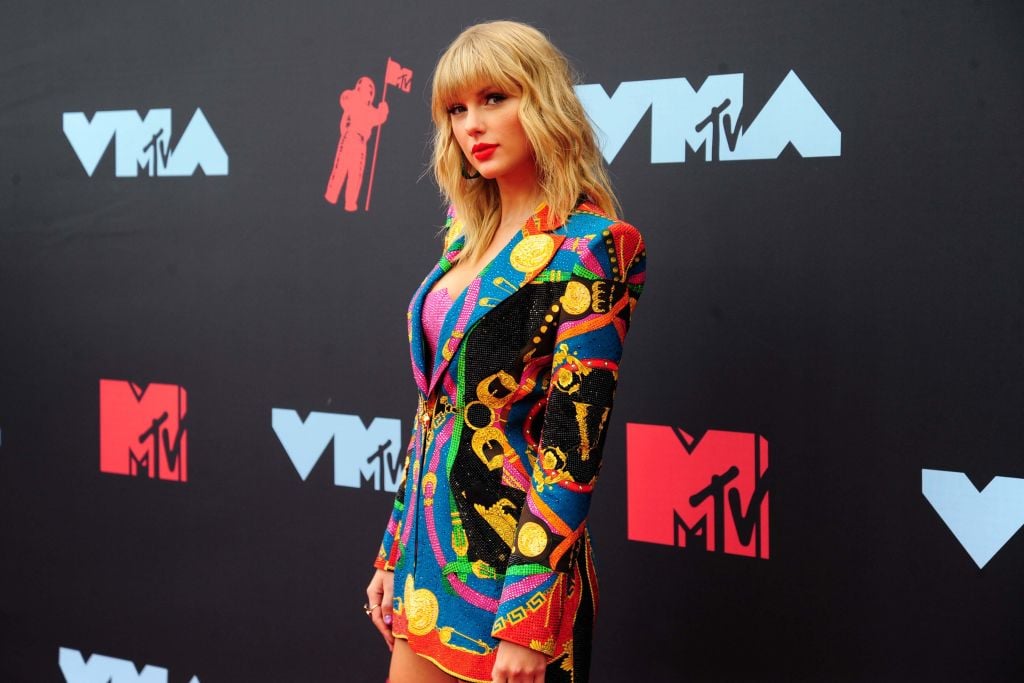 Taylor Swift announced she plans to re-record five of her previous albums. With this power move, she regains the right to her music masters. As Swift grew up, her vocals strengthened and improved. Re-recording her old songs means some of Swift's best work will be recorded with her more mature vocals.
'All Too Well' is already perfect
"All Too Well" is one of, if not Swift's best song of all time. While it was never a single on Red, the emotional song is nothing short of a lyrical masterpiece. If there is a perfect song, it's "All Too Well."
In an interview with Ryan Seacrest, Swift said she has the ability to keep the new versions of the songs nearly identical to the old versions.
"The best part is, contractually, I can make them nearly identical to what they were originally which is great," she said.
While the new version of "All Too Well" will sound great with Swift's mature vocals, it's one song that is fine staying the same. The only thing better would be the original version that is 10 minutes long.
Just imagine 'Should've Said No' with Taylor Swift's improved vocals
"Should've Said No" is from Swift's debut album. The country song references someone cheating on Swift and is an angry break-up track. Swift was a teenager when she recorded the original version. Now, she has powerful vocals that can add to the already powerful song.
'You're Not Sorry' and 'Forever & Always' will also sound great
Fearless was Swift's breakthrough album. For the record, Swift won Grammy Awards for Album of the Year and Best Country Album. She recorded the album between 2007 and 2008. Swift was still so young, re-recording songs from Fearless will add an air of maturity to them. While "Love Story" and "You Belong with Me" were the breakout songs of the album, "You're Not Sorry" and "Forever & Always" are underrated hits.
Taylor Swift deserves to re-record all of 'Speak Now'
While Taylor Swift was her debut album and Fearless was her breakout album, Speak Now is the album that proved Swift's talent. Swift wrote the entirety of the album by herself. She also had a hand in producing all 14 tracks.
Fans are excited at the thought of Swift re-recording Speak Now simply because it gives Swift control back over an album she single-handedly wrote.
"TAYLOR SWIFT DID NOT WRITE AN ENTIRE SPEAK NOW ALBUM FOR IT TO BE OWNED BY SCOOTER BRAUN. SHE DID NOT WRITE OR CO-WRITE ALL HER OTHER SONGS FOR THEM TO BE OWNED BY SCOOTER BRAUN. #WeStandWithTalyor," wrote a fan on Twitter.
"Taylor wrote: Tim McGraw in math class Love Story on her bedroom floor You Belong With Me after over hearing a phone call EVERY TRACK on Speak Now Her music is hers. Scooter Braun fed the monster that tried to end her he doesn't deserve her masters #WeStandWithTaylor," wrote another.
She might add something new to the albums
In the interview with Seacrest, Swift brought up that she wants to take fans' opinions into consideration when she re-records her albums.
"I'm really going to be listening to the fans because there are some amazing ideas that they've had… like I wrote the song 'Better Man' for Little Big Town… but that I wrote during the Red — it was originally going to be on the Red album — so the fans are like, 'Maybe she'll put "Better Man," her version, on the Red album?' And I was like, 'That's an amazing idea,'" she said.
Swift won't re-record her albums until 2020. Until then, she will be on the lookout for suggestions from her fans to see how she can make the process beneficial to both her and Swifties.