'Stranger Things': All the Best '80s Pop Culture References in Season 2
Part of the reason fans fell in love with Stranger Things was that it offered up a perfectly crafted, nostalgia-filled trip back to a time before smartphones, PCs, and DVRs. The first installment of the Duffer Brothers' hit Netflix series is set in 1983. And it borrows heavily from sci-fi and horror classics like E.T. and Stand By Me.
Stranger Things 2, set in fall 1984, offers up even more '80s references. Some are easy to spot, from the Reagan/Bush election signs to the totally tubular soundtrack. But others are buried into the fabric of the series, fun nods to quick-thinking pop culture fanatics. Here are all the best Stranger Things 2 references to 1980s movies, music, and more.
1. Who you gonna call?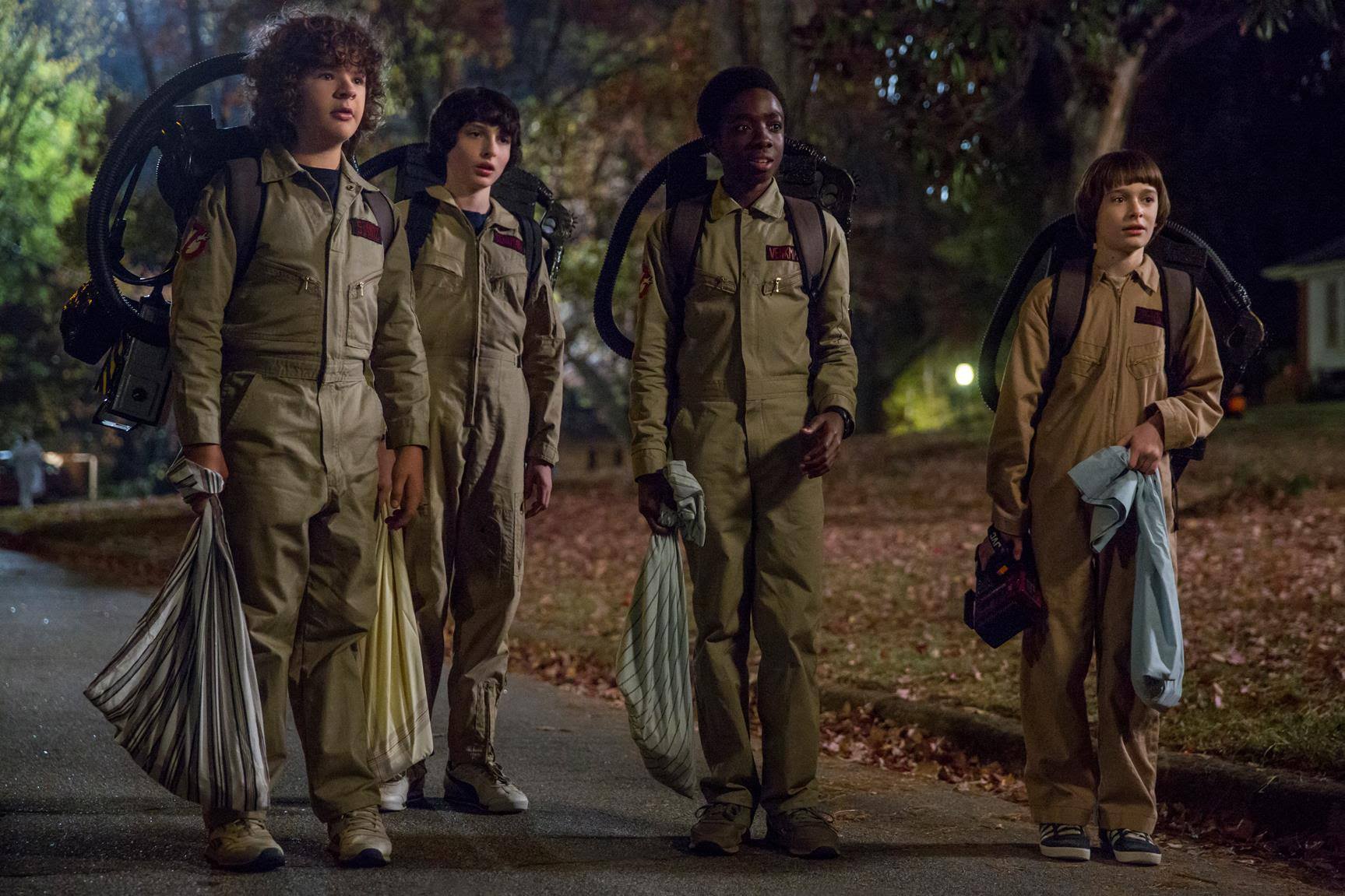 Halloween is always a perfect time to capture the trends of a given moment in time. And Stranger Things 2's Halloween-themed episode, "Trick or Treat, You Freak," offered up countless references to classic late '70s and early '80s pop culture artifacts.
There are, of course, the easily recognizable costumes: Mike, Will, Dustin and Lucas dressed up as the specter-fighting team from 1984's Ghostbusters. Newcomer Max dons a freaky Michael Myers mask from 1978's Halloween. And at the high school party, there's a toga-wearing Animal House fan and at least one Madonna in the mix.
But there are plenty of more obscure costumes on display, too. Jonathan runs into Siouxsie Sioux (of the Banshees fame). And Steve and Nancy take the couples' costume route, dressing up as Tom Cruise and Rebecca De Mornay's characters from the 1983 hit, Risky Business.
The Halloween costumes in Stranger Things 2 weren't the only references to '80s cinema. But some of the best nods were a little harder to spot.
2. Goonies never say die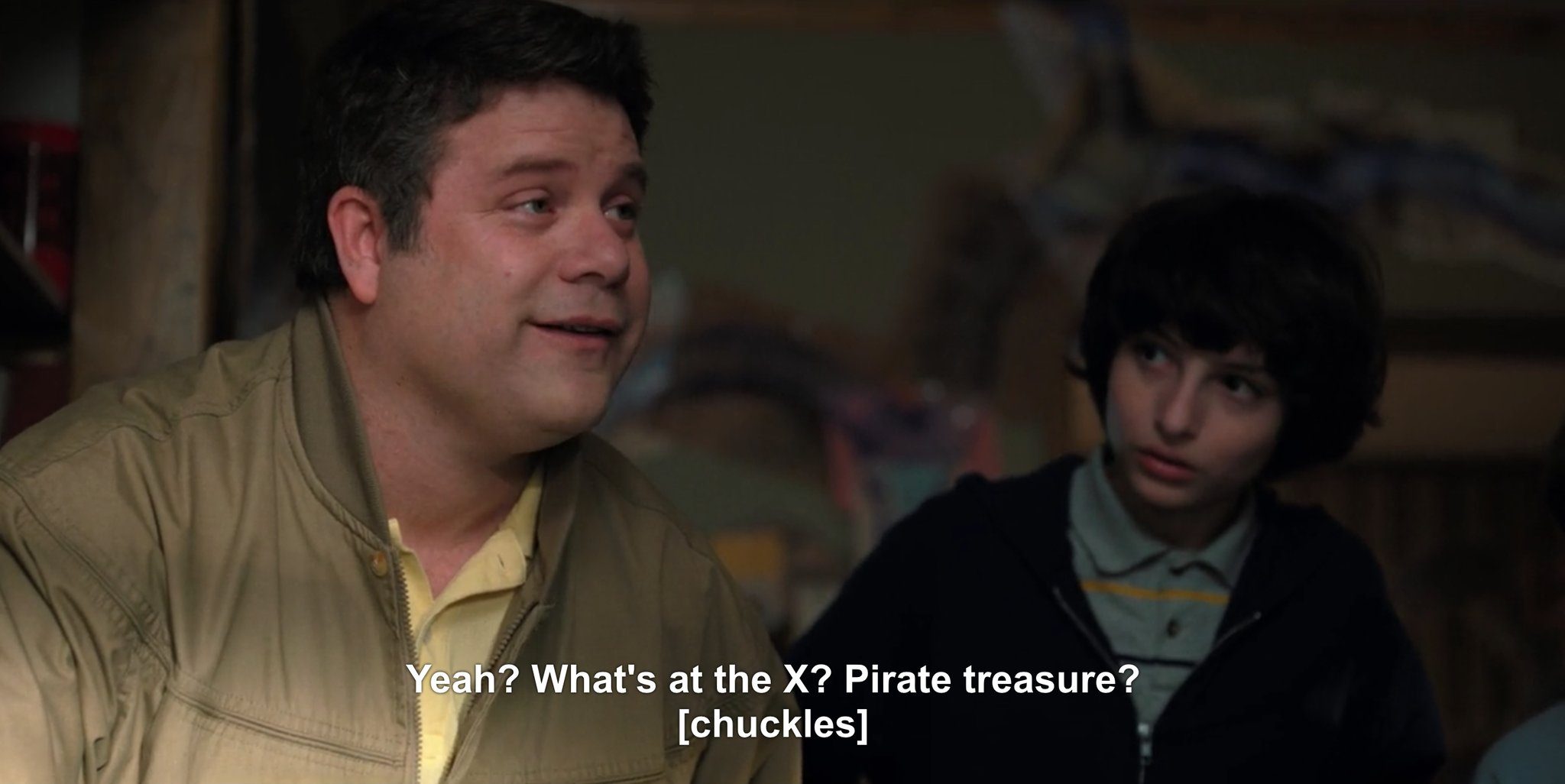 The Goonies is, in so many ways, a quintessential '80s flick. From epic bike rides to foul-mouthed preteens, it offers a snapshot into what it was like to grow up in that era. That's why fans immediately saw parallels between Richard Donner's 1985 film and Stranger Things' first season.
Stranger Things 2 doubled down on The Goonies references and offered multiple homages throughout its nine chapters. First, there was the fact that Sean Astin — who played Mikey Walsh in The Goonies — was cast as Bob, a prominent (and equally lovable) player.
The Duffer Brothers initially worried that casting Astin might be too gimmicky. But since Astin fit the part so well, they gave him a shot, and he joined fellow Season 1 '80s icons Winona Ryder and Matthew Modine.
Then, there's Bob's blink-and-you'll-miss-it shout out to the central adventure and mystery in Donner's film. In Episode 5, "Dig Dug." While Bob was trying to get to the bottom of Will's mysterious drawings, he asked Mike, "What's at the X? Pirate treasure?"
Unfortunately, neither Bob nor the rest of the Stranger Things crew got to meet up with Sloth. But there's always Season 3.
3. We're gonna need a montage
In Episode 4, "Will the Wise," an already downtrodden Steve comes face-to-face with Hawkins' newest bad boy, Billy. As Billy asserts his dominance over "King Steve," Stranger Things 2 offers up a quintessential '80s montage. The scene cuts together a full basketball scrimmage into a two-minute sequence, complete with action-packed close-ups.
This particular montage isn't just a callback to a staple of '80s films. It directly borrows from one of the most famous '80s montages of all time. The scene features the song "Push It To the Limit" by Paul Engemann. And the same song was used in the 1983 movie Scarface. Sure, Stranger Things 2 is less about a drug kingpin and more about high school royalty. The homage was still clear.
4. The dragon and the palace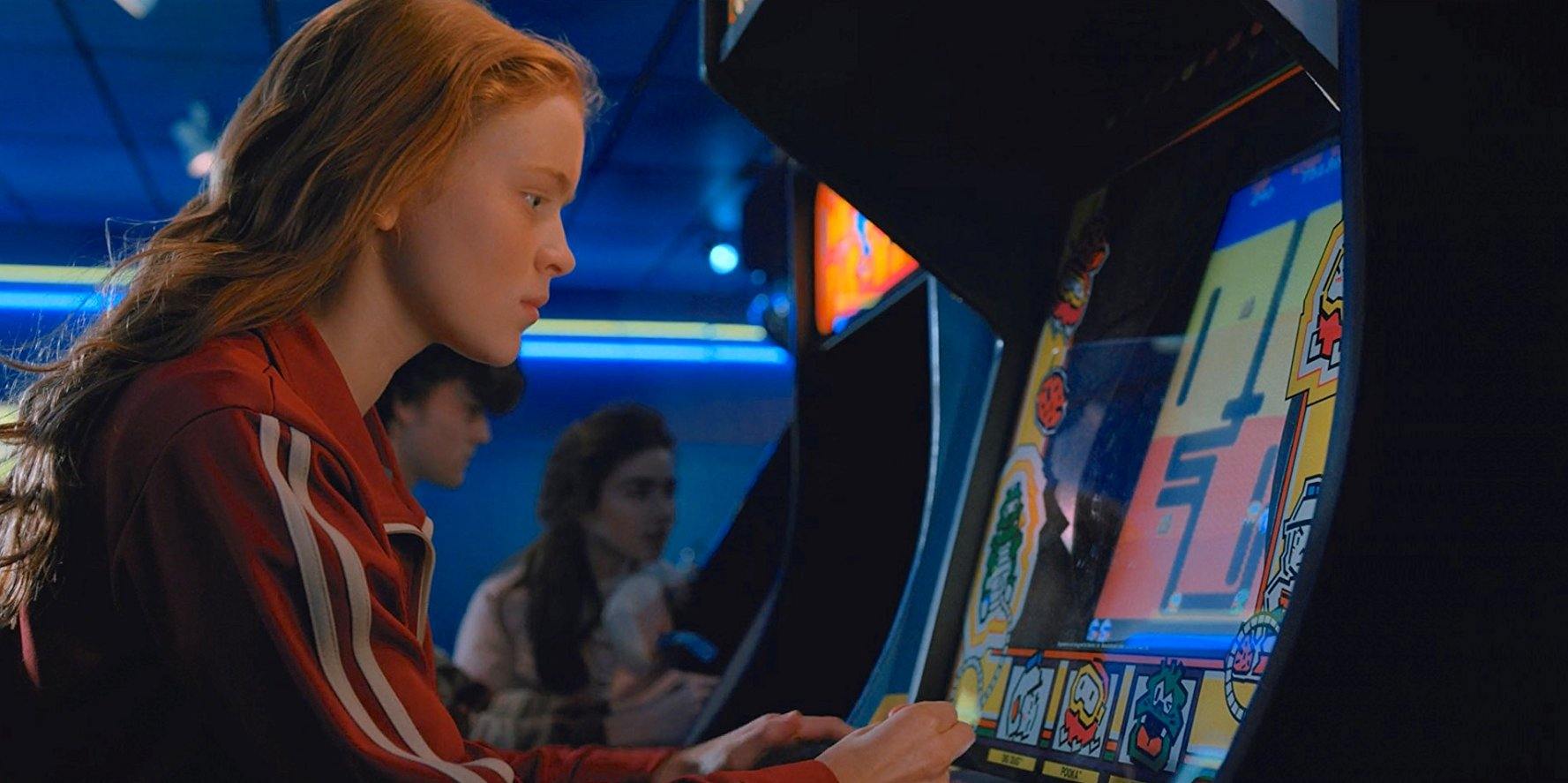 In the '80s, video games were just becoming a popular form of entertainment for teens. And arcades, like the Palace in Stranger Things 2, were often the easiest ways for kids to get their digital gaming fix. Especially if your mom took away your Atari (we're looking at you, Mrs. Wheeler).
These days, retrogaming is making a comeback. But you're more likely to see Pac-Man than, say, Centipede. And that's what made all the gaming moments in Stranger Things 2 so much fun. There was Dragon's Lair, which got the best of Dustin, and Dig Dug, which Palace employee Keith was most certainly not a fan of.
All of the arcade games referenced on display at the Palace are real remnants of an authentic '80s childhood. And they likely made more than a few Stranger Things 2 fans wistful for a time when you had to dig in your couch cushions for spare change before you hit up the arcade with your best friends.
5. A creepy Aliens vibe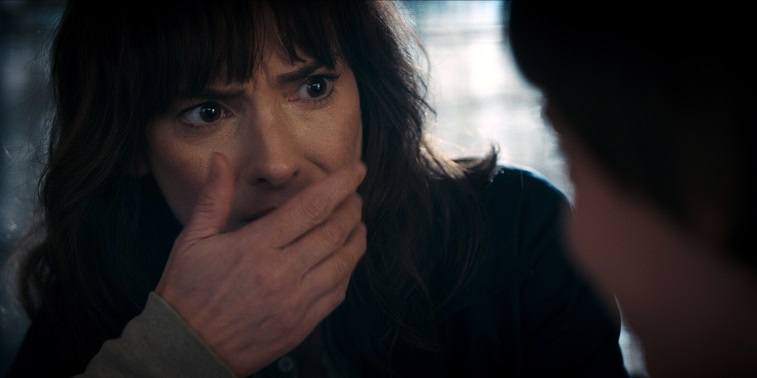 We've already covered the obvious and plentiful allusions to The Goonies. But that wasn't the only hit '80s movie the Duffer Brothers' borrowed from in Stranger Things 2. Since the creative team conceived of the second installment like an old-school sequel, it shouldn't be a surprise that it matched another famous follow-up. In both tone and storytelling, Stranger Things 2 took quite a bit from James Cameron's 1986 thriller, Aliens.
Both have similar shades within their premise. They follow a group of people who have to battle not one, but many frightening, foreign creatures — demodogs and xenomorphs, respectively. Both feature Paul Reiser as a well-meaning but ill-equipped company man. And the scene in Episode 6, in which Dr. Owens' lackeys are ambushed and annihilated, is eerily reminiscent of a similar attack in Aliens.
The allusions to Aliens give Stranger Things 2 a decidedly creepier vibe. On that note, if they're going to continue the trend of showcasing '80s icons in Stranger Things 3, Sigourney Weaver would be a perfect addition to the cast.
6. I'll be watching Hughes
In retrospect, the Stranger Things crew was probably trying to send us a warning with the John Hughes-inspired fake trailer that hit the internet this fall. With multiple love triangles and a season-long theme of Mike and Eleven pining for one another, Stranger Things 2 definitely dug deeper into the confusing and heart-rending aspects of first love.
Any fan of Hughes knows it's not a real teen romance if there isn't a big school dance. So it was fitting that Stranger Things 2 ended at Snowball. But the big winter formal also gave the Duffer Brothers a chance to pay homage to Hughes' best '80s romances.
Awkward dance moves straight out of Sixteen Candles abound at the Snowball. There's geeky Dustin trying to get the girl, with embarrassing consequences, just like in Pretty in Pink. And the sweet first dance between Mike and Eleven, set to The Police's classic "Every Breath You Take," would have been right at home in any Hughes film.
7. Want a balloon?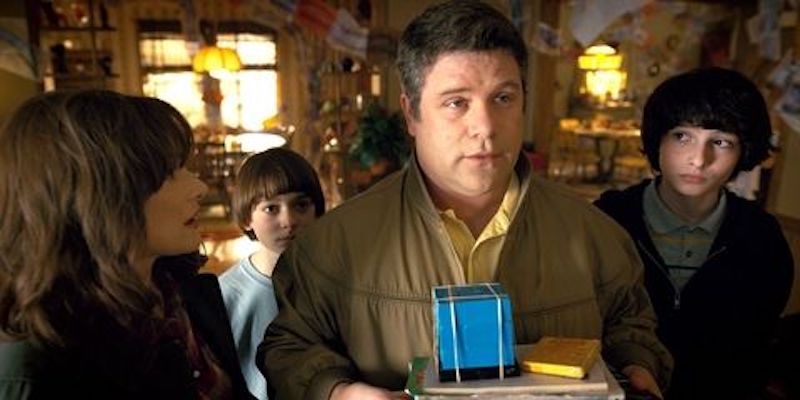 The Duffer Brothers have admitted that Stephen King's style of storytelling has influenced their own tremendously. And illusions in Stranger Things to the author's best-selling works, like Firestarter and Stand by Me, are well documented.
Of course, the most obvious source of inspiration for Stranger Things is King's It (and not just because both star Finn Wolfhard). After all, both follow a rag-tag group of bike-riding misfits as they try to get the better of a decidedly dangerous monster.
Stranger Things 2 was a bit lighter on the obvious It allusions. But the third episode, "The Pollywog," did offer a couple of clever, yet subtle, nods to the King classic. First, there was the story Bob told Will about the monster that haunted his childhood. Mr. Baldo, a terrifying clown that tried to entice him with a balloon — much like It's Pennywise.
Later in the episode, Bob suggests to Joyce that they get a fresh start as a family in Maine. And King's constant readers know that most of his novels, including It, take place there. Given Bob's proclivity for both coulrophobia and coastal states, he probably would have fit in just fine in Derry. 
Follow Katherine Webb on Twitter @prufrox.
Check out The Cheat Sheet on Facebook!