All The Signs That Princess Beatrice May Be Ready To Announce Her Engagement To Her Controversial Beau
Princess Beatrice has been dating her controversial boyfriend, Edoardo Mapelli Mozzi, for almost a year, yet the two still have not announced an official engagement. While the couple is reportedly ready to take things to the next level, Mozzi has not popped the big question, leaving royal watchers wondering if the couple is on the verge of making a big announcement in the near future. What are the chances that Beatrice announces her engagement soon?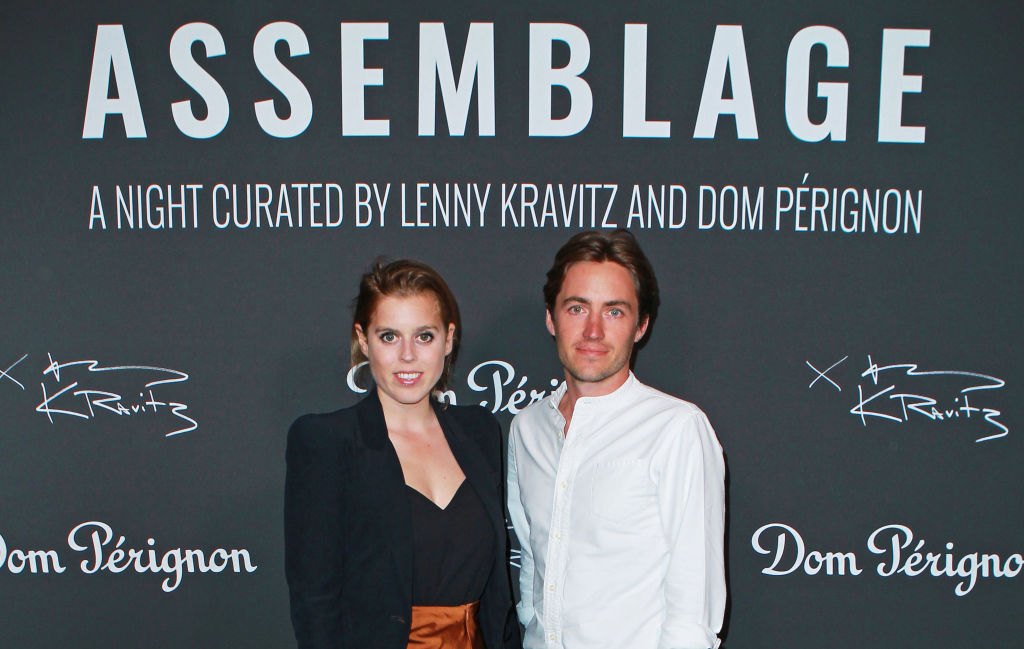 Beatrice is ready to tie the knot
Beatrice and Mozzi, a real estate developer from Italy, have been dating for nearly a year. Inside sources claim that the two are happily in love and adore spending time together. Princess Beatrice and Mozzi have been spotted in public more frequently, including an increase in royal events, so there may be some truth to the rumors. But there is another telling sign that indicates Beatrice is ready to make a big commitment.
According to Express, Beatrice recently switched up her diet and is on the same vegan food plan Meghan Markle used before tying the knot with Harry. Beatrice is also planning on hosting a vegan dinner party for her 31st birthday next month.
This could be a sign that Beatrice is getting in shape for a wedding, though it could also mean that she is just choosing a new diet. For the vegan party, Beatrice has hired caterers from Admirable Crichton to provide food that is completely free of animal products.
Is another royal wedding on the horizon?
Royal experts believe that it is only a matter of time before Princess Beatrice announces an engagement. Between the reports that Beatrice and Mozzi are in love and the fact that he is becoming a staple at royal events, there is plenty of evidence to back up the engagement rumors.
Unfortunately, Beatrice has not commented on her romance with Mozzi, so it is hard to tell if the two are serious about making a long-term commitment.
Whatever happens, it is clear that Beatrice and Mozzi are happy with their relationship and how things are going. Mozzi has already appeared at a number of royal events this year, a sign that he is slowly gaining acceptance among the rest of the royal family.
This includes an appearance at an event hosted by Princess Beatrice's father, Prince Andrew, and a cameo at the Horse Guards parade, another event that has close ties with Andrew.
Beatrice is getting fashion advice
Another sign that an engagement is on the way is the report that Beatrice is getting fashion advice from experts. If a wedding is around the corner, Beatrice will need all the help she can get to avoid any fashion missteps.
As fans will recall, Princess Beatrice infamously wore a hat for Prince William and Kate Middleton's wedding that caused a lot of controversy. Beatrice has come a long way since William and Middleton's wedding, but she could still use some fashion help planning her ceremony.
To that end, inside sources say that Beatrice has enlisted help from Olivia Buckingham and Lady Emily Compton to better her fashion choices. The two women have been working closely with Beatrice to create a new look — and so far, their work is paying off.
Princess Beatrice's team helped her pick out a gorgeous pink gown for Trooping the Colour and another dress for Lady Gabriella Windsor's recent union.
On both occasions, fans were quick to notice that Beatrice looked a lot more fashionable than normal. It is unclear if Buckingham and Compton will help out with the wedding, but Beatrice will likely need all the help she can get when that day comes.
Princess Beatrice is Andrew's oldest daughter and is ninth in line to the throne. Her mother is Andrew's former wife, Sarah Ferguson. Apart from his work in the real estate world, Mozzi has ties to nobility in Italy and his official title is that of a count. His dad, Alessandro Mozzi, is an Olympic skier who lasted competed in the 1972 Winter Olympics.