'Altered Carbon': Here's Which Cast Members Will Return For Season 2
Fans of Altered Carbon know it's unlike anything else available to stream on our screens today. It's set in a futuristic world full of new technology and humans interchanging bodies like they would clothing. It had fans hooked with season one, and is now poised to release its much-anticipated season two.
Who will be returning for Season 2?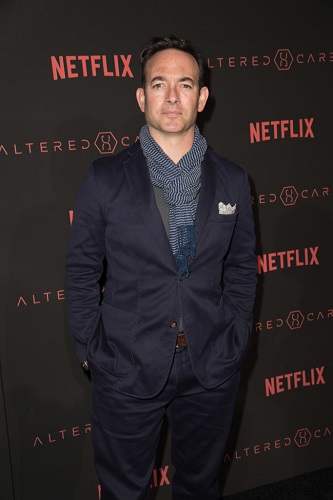 A few fan favorites will be returning to their respective roles. Renée Elise Goldsberry and Chris Connor will return to the show as Quellcrist Falconer and Poe.
Many new cast members will be joining these familiar faces, including Simone Missick, who is known for playing Detective Misty Knight in the Marvel Netflix universe; Dina Shihabi (Marvel's Daredevil); Torben Liebrecht (Operation's Finale), and James Saito (The Terror).
Who will play the lead role of Takeshi Kovacs?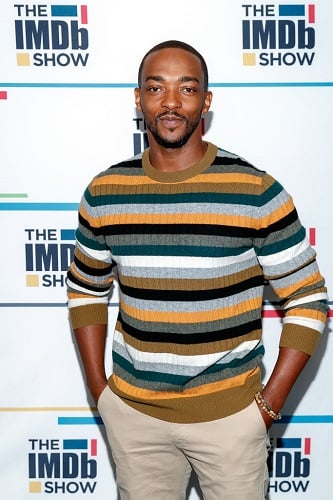 Anthony Mackie will play the lead of Takeshi Kovacs, a role played by Joel Kinnaman in season one. The first season shows Kinnaman as Kovacs who inhabits the body of a disgraced police officer tasked with solving the murder of a billionaire named Laurens Bancroft, who apparently committed suicide. The first season saw Kovacs leaving Earth, along with his body. This leaves the second season wide open for Mackie to take over as Kovacs in a new way.
Netflix's Altered Carbon Season 2: When will it return?
Richard K. Morgan's novel of the same name started filming earlier this year and is now in the production phase. The fresh-faced new cast will replace many old ones, to accommodate for a thirty-year time jump. Many believe the VFX-driven post-production phase will push the show to start early in 2020.
There is no actual release date, but fans can look to the production time frame of the first season to account for another year before they can happily stream the new season. The production of season one was completed in June 2017 and was available for streaming in February 2018. Reports reveal a similar time frame will follow for season two.
There was speculation that none of the characters from season one would return
When asked about the second season following the second book, complete with a thirty-year time jump, the series creator and executive producer Laeta Kalogridis told Entertainment Weekly, "I'm not ruling that out, especially in a world where you can clone people or 3D print people. The emotional passage of time is always a good thing. I wouldn't want to do a 250-year jump again, but I like in the second book where emotionally Kovacs is at due to what's happened to him in the interim."
Because of the time jump, fans are likely to see new faces playing their favorite characters in new ways.
What will Poe's comeback be like?
Since Chris Connor is coming back to play Poe, it is expected he will make a comeback in a big way this season. The last time viewers saw him, he was giving his last virtual breath. It's unlikely he had a back-up stored anywhere, and this seems to be an idea developed and supported throughout the show so far. It looks like he will be back to viewers' screens everywhere for season two.