Where Do Aly & AJ Get Their Musical Inspiration?
When you think of pop duo Aly & AJ, chances are you recall their early days as the "edgy" girls of Hollywood Records. Perhaps you've jammed out to "Potential Breakup Song" more time than you can count. But these days, the sisters sound quite a bit different. Here's what you need to know about their new music, where they get their inspiration from, and what's next for them.
What their old music sounded like
Disney has never shied away from creating "personas" for its artists. And in the early-mid '00s, the Avril Lavigne, pop punk look was very in. Aly & AJ channeled this energy, especially with their third album, Insomniatic, in the videos for singles such as, "Like Whoa."
Today, they have more of a synth-pop vibe. But that's not the only thing that's changed. Now that they're adults, they have a lot more say in what they sing about, and where it comes from. 
Here's how they've changed when it comes to songwriting
"I think back then [referring to the beginning of their careers] a lot of what we were writing about was experiences that we have now experienced," said Aly in a recent interview with Showbiz Cheat Sheet. "Whereas in that moment as a 16-year-old we hadn't been in love yet, but we were writing love songs. We didn't really know what it felt like."
"Now, that experience is actually within us and I think there's a lot more wisdom behind life, and growing up, growing older, growing out of maybe friendships or moving out from your parent's house. All those things are really big steps as someone who's growing up," she continued.
Relationships with friends and significant others have influenced them
"We've dabbled in many different topics," said Aly. "I think when it comes to mental health, that's something that we pull from a lot of our friends [who] are very open to us about their own struggles. So we kind of take their stories and make them our own with our songs."
"I think also a lot of our personal relationships they're in a lot of our songs. I'm married now, so it's different," she said. AJ laughed, "You can just write about your marriage!" Aly talked about her happy life with husband, producer Stephen Ringer, saying, "I can write a bunch of [lyrics like] 'I'm happily married, and I chose the right guy!'"  
What's next for Aly & AJ?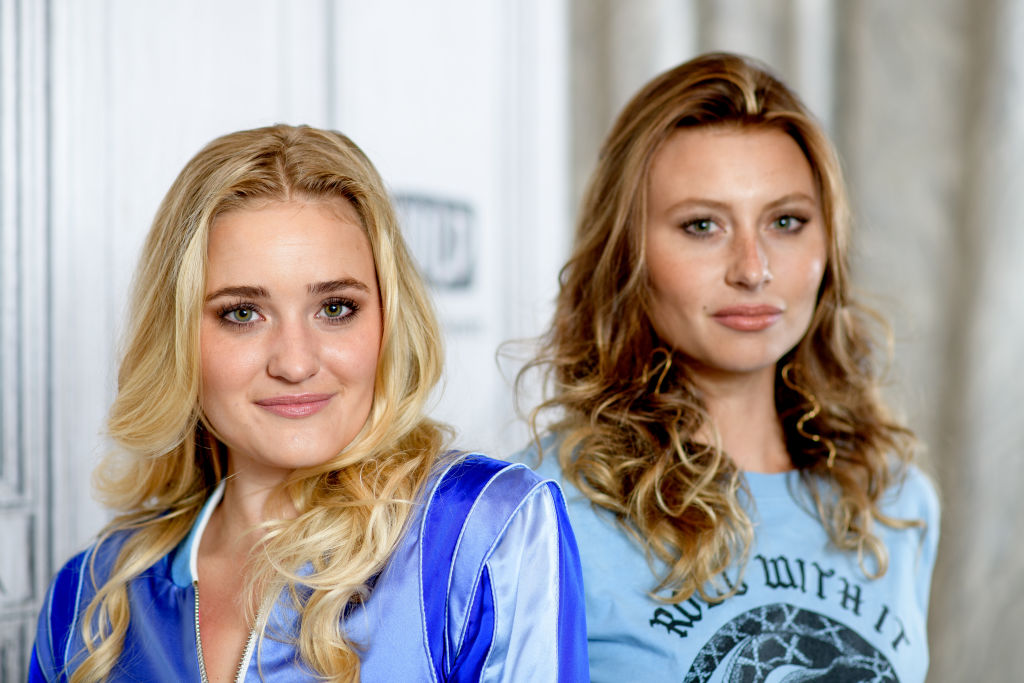 "I'm curious as to what this next iteration of music will be," said Aly. "I think we kind of want to make, if we can, a social record, a political record. That's kind of the goal." 
"We want to basically start writing again in August," she continued, as they're spending the month of July touring in Europe. "Just kind of get in the studio and see where things take us. But we'll be in this same world, soundwise, as what people have been hearing on [EPs] Ten Years and Sanctuary." 
AJ chimed in, "Hopefully it will be even better." "That's the goal!" added Aly.