Amanda Seyfried: 5 Roles That Made Her a Hollywood Star
She's gone from ditzy supporting character to knockout leading lady, and has kept her unique energy and personality through it all. Amanda Seyfried has been one of the hardest working women in Hollywood since she hit the scene in the late 1990s. She got her start in modeling before launching her career on the legendary soap operate As the World Turns. Then she earned memorable parts on two of TV's best primetime dramas before turning her attention to film full time. 
Since 1999, Amanda Seyfried has appeared in more than two dozen films, including Ted 2 and Pan. As a result, this 29-year-old Pennsylvania native is known as a versatile actress, capable of carrying comedies, dramas, romances and musicals. Here are five roles that show how Amanda Seyfried has paved her way as one of Hollywood's most memorable actresses. 
1. Mean Girls — Karen Smith
This black comedy, about high school politics and teenage insecurity, was a huge hit at the box office and remains a classic among millennials. But Mean Girls didn't just catapult Lindsay Lohan and Rachel McAdams to stardom — it also featured a standout, scene-stealing performance from Amanda Seyfried.
The then mostly unknown Seyfried plays Karen, a dim-witted lackey of McAdams' Queen Bee Regina George. Her wide-eyed gaze and vapid approach to high school life leads to more than a few memorable moments in Mean Girls. Karen could have been just another dumb blonde. But Seyfried plays her so earnestly and with such an eager enthusiasm for life — and so completely unaware of her intellectual setbacks — that she's completely unforgettable. While she didn't hit the A list as a result of her performance, Seyfried put herself on the radar as an actress with a wickedly smart comedic knack.

2. Veronica Mars — Lily Kane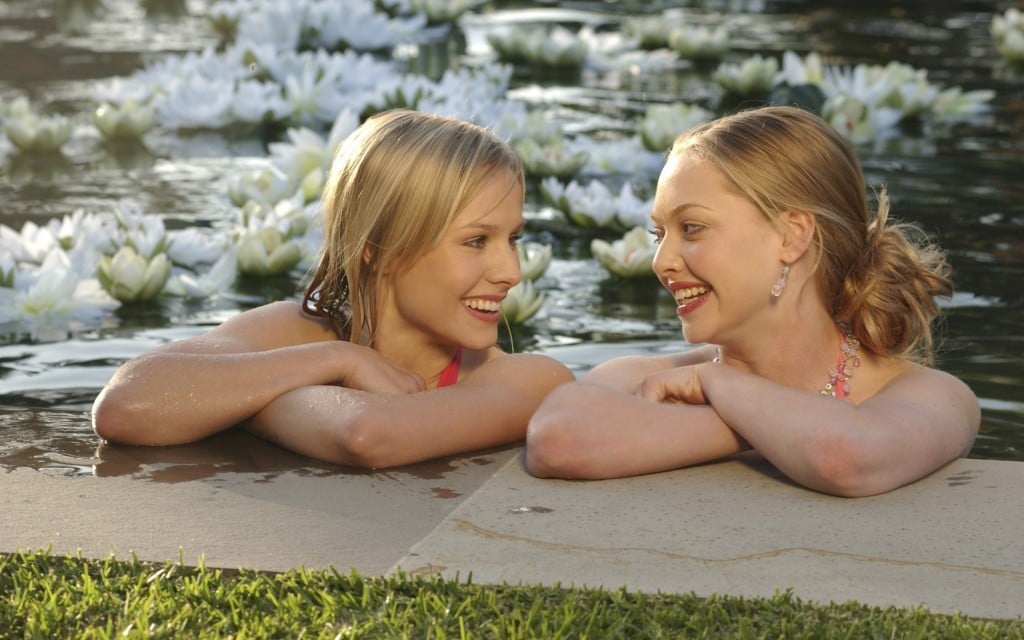 This teen noir drama struggled with ratings for three seasons, but succeeded with critics and its rabid fans. And Amanda Seyfried played a small but central role in the series, as the murdered best friend of the titular character. Veronica Mars' first season focused mainly on a young high school student's (Kristen Bell) quest to figure out who murdered her best friend Lily Kane. Seyfried plays Kane, who we see mostly in flashbacks. Her youthful exuberance and snarky intelligence in Veronica's memory help catapult the protagonist forward. While Seyfried only appears in a few scenes, her presence spans throughout the entire series and solidifies her as one of its most memorable and lovable characters.

3. Mamma Mia! — Sophie Sheridan
This musical, centered around the music of Swedish pop sensation ABBA, isn't going to change any lives. But Mamma Mia! was a lot of fun, due in large part to the catchy tunes and entertaining performances from its ensemble. Amanda Seyfried plays Sophie Sheridan, a dreamy young bride-to-be who tries to get the three men who could be her father (Pierce Brosnan, Stellan Skarsgard, Colin Firth) to attend her wedding. Seyfried's Sophie has an innocent optimism that helps carry the film through its dreamy, romanticized Greek setting. And she's got some killer pipes — her airy voice was a perfect match for the ABBA tunes e crooned throughout the film.

4. Les Miserables — Cosette
Amanda Seyfried returned to the musical genre in 2012 in the Oscar-nominated Les Miserables. She plays Cosette, a young girl who falls in love in the midst of the French Revolution. Whether on Broadway or on the Big Screen, Cosette is always a tricky role to get right — her focus on romance can seem frivolous in the midst of the death and political strife around her. But Seyfried's portrayal of Cosette, who is devoted to her father but still desires to make a life for herself, is as sweet as it is convincing.

5. Lovelace — Linda Lovelace
Amanda Seyfried made a name for herself playing innocent, optimistic young women. In Lovelace, she took that role, turned it on its head and proved herself to be a truly multifaceted actress. In this independent drama, she plays famed porn star Linda Lovelace, and chronicles her life in the adult film industry and the abuse she suffered at the hands of her first husband Chuck Traynor (Peter Sarsgaard). Seyfried plays Lovelace's gradual decline, from an enthusiastic, starry-eyed young girl, to a battered woman, and ultimately an advocate against domestic violence. While Lovelace received mixed reviews, many critics praised Seyfried's "quietly explosive" performance.
More from Entertainment Cheat Sheet:
Want more great content like this? Sign up here to receive the best of Cheat Sheet delivered daily. No spam; just tailored content straight to your inbox.