Amanda Seyfried's Best Movie Roles, Ranked
Now that Amanda Seyfried has reprised her role as Sophie in the 2018 film, Mamma Mia! Here We Go Again, we can't help but reflect on how far the actress has come. Over the years, she's given us more and more insight into her wide-ranging talents. From effortless genre-hopping to showing off her vocal range, she clearly knows no bounds. These are Seyfried's top five movie roles, ranked.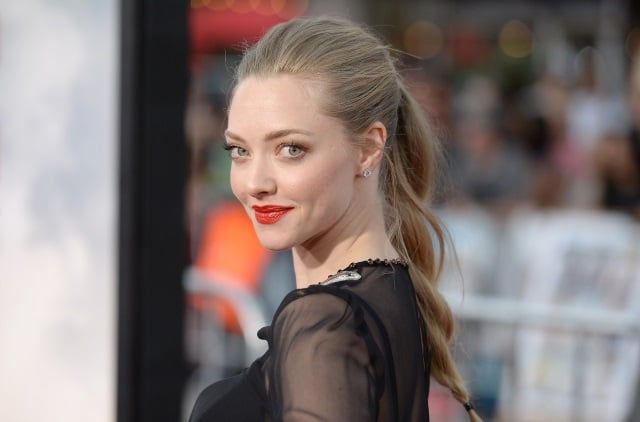 5. Sophie in Letters to Juliet
Fun fact: Letters to Juliet was inspired by the 2006 non-fiction book with the same title, which was written by Lise Friedman and Ceil Friedman.
Letters to Juliet (2010) isn't your average movie about romance. The storyline follows Seyfried as Sophie, who travels to Verona, Italy. This just so happens to be the home of Juliet Capulet (yes, as in Romeo and Juliet). While in the beautiful city, she joins the "Secretaries of Juliet," who respond to Juliet's letters requesting love advice.
Seyfried stars alongside Christopher Egan, Vanessa Redgrave, Gael García Bernal, and Franco Nero.
4. Savannah in Dear John
Fun fact: Seyfried and Channing Tatum's ex-wife, Jenna Dewan, share the same birthday: Dec. 3. Seyfried is five years younger, however, as she was born in 1985, and Dewan was born in 1980.
Alongside Channing Tatum, Seyfried starred in 2012's Dear John. She portrayed Savannah, a student, who falls in love with — you guessed it — John (played by Tatum). John is a soldier who is sent into duty, putting their relationship to the test. They keep in touch in the form of love letters, which, of course, gives us all the feels. They effectively make us believe they're madly in love, giving this movie a top spot for Seyfried's roles.
3. Cosette in Les Misérables
Fun fact: This wasn't the first time Seyfried played Cosette. When she was just 7 years old, she played the same role in a concert.
Seyfried proved just how far her talents range in 2012's musical movie, Les Misérables. In her portrayal of Cosette, she perfectly depicted the young woman who falls in love with Marius (played by Eddie Redmayne) during the French Revolution. Not only were her vocals spot-on, but she was incredibly convincing in being torn between staying devoted to her father or starting a new life with Marius.
2. Karen in Mean Girls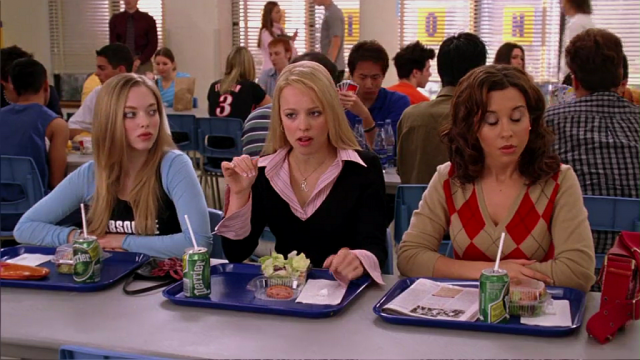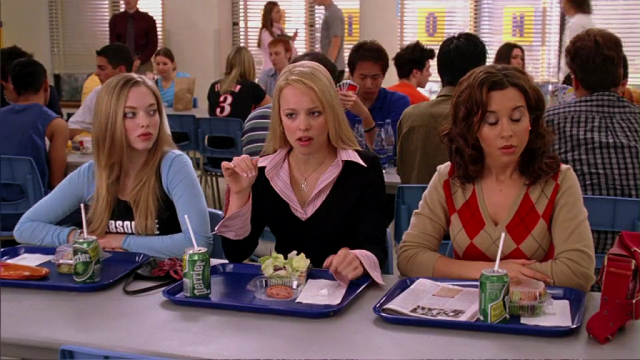 Fun fact: Seyfried was originally fighting for the role of Regina George against Rachel McAdams. Once McAdams got the part, Saturday Night Live producer Lorne Michaels suggested that Seyfried play Karen instead.
Mean Girls is arguably the movie that put Seyfried on the map. In the 2004 film, she plays the dim-witted Karen, but in a totally expert way. She's a sidekick member of "The Plastics," who provides her own dose of comedy gold with lines that are still quoted to this day.
1. Sophie in Mamma Mia!
Fun fact: Rachel McAdams was also considered to play Sophie, but this time, Seyfried beat her out. Mandy Moore, Amanda Bynes, and Emmy Rossum were up for the role, too.
Our favorite role of Seyfried's to-date has to be Sophie in 2008's Mamma Mia! (and now 2018's Mamma Mia! Here We Go Again). If you're ready to have a genuinely fun time, this film centered around the music of ABBA will provide just that. As the main character, Seyfried depicts a young bride-to-be, trying to get all three of her potential fathers to attend her wedding. Her killer vocals bring the movie over-the-top, but in the very best way.