Amazon's 'Modern Love': Should You Start a Relationship with an Old Flame?
In Amazon's "Modern Love," we get to peek inside the love lives of a group of interesting couples. Many questions come up during each emotional episode. One of those questions involve tracking down an old flame and reconnecting. Is it ever worth it to look for an old flame and start a relationship? That question, and the answer, is presented in season one, episode two of "Modern Love." Here's what the experts told Showbiz Cheat Sheet about reigniting a relationship with an old flame.
Don't start a relationship with an old flame just because you're lonely
Loneliness is not a good reason to sift through your mental catalog of exes. Cherlyn Chong, a breakup and dating coach at Steps to Happyness, says this is because being in a lonely and depressed mood could lead you to lower your standards. This isn't a great way to start a relationship. "We tend to lower our standards when lonely, and if having an old flame back is better than nothing, you'll find yourself in more drama than you asked for," Chong said.
Reconnecting could be a good opportunity to resolve past issues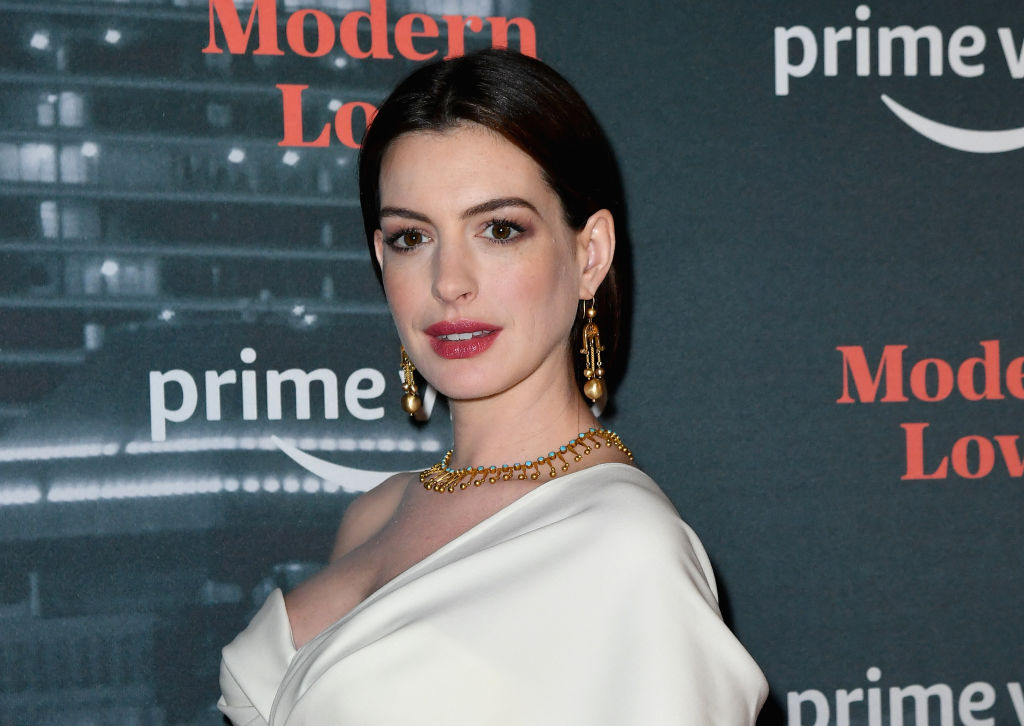 We all have our issues, and it's beneficial to deal with them. Mark Borg Jr., PhD, a psychologist and author of "Don't be a D**K: Change Yourself, Change Your World," says going back to an old flame can sometimes provide closure and help us resolve issues from our past. "While it may be a stereotype of certain theories of psychoanalysis that we "marry our opposite sex parent," what I have seen is that we tend to, rather, marry into the unresolved central conflict that we saw/experienced in our family of origin. In other words, we marry into what we might call unfinished business," Borg says. He suggests going back to someone you have history with might not be such a bad idea if it will help you close a chapter in your life:
Is it possible that we return to a relationship–that we attempt to reconnect–for that very reason? I think at a less than conscious level, that would be among the top reasons for doing so. Is it a good reason (or idea)? Well, if that ex-romantic partner provides a good, solid opportunity to re-engage, and re-enact that unresolved internalized conflict that we bring with us from our family, and if we're going to keep seeking out and repeating that conflict with those we are drawn to, then why not do it with someone with whom we already have some familiarity?
You could be setting yourself up for disappointment
On the other hand, you might have simply idealized that old relationship. Once you reconnect, it's possible you could quickly realize why you two broke up in the first place. Adina Mahalli, MSW, a certified mental health specialist and relationship expert for Maple Holistics, tells Showbiz Cheat Sheet that it might not be worth the trouble to search for an old flame:
Often a person's 'first love' moment happens when they're in a state of la-la land. Attraction sparks, flirting escalates, and before you know it you're 'soulmates'. Usually, these summer-loving relationships are not built on shared values, life goals, or mature thinking. To reconnect with an old flame, in this case, is teasing yourself with a fantasy world that never existed in the first place.
Take a step back and really think about what you're doing
Take time to understand why you want to go back in time. What is it about this person or about the relationship that makes you want to give it another try? Daniel Sher a clinical psychologist and  consultant for the Between Us Clinic, recommends doing a bit of soul searching before taking the next step. "Are you idealizing your old flame and putting them up on a pedestal, rather than recalling the relationship in an accurate and rational way? Often, this sort of reflection can be facilitated by the input of a trusted other. Speak to a wise friend–or better yet, a therapist–so that you can really work out whether this is the right choice or simply something that you're going to regret."
Read more: Amazon's 'Modern Love': When Should You End a First Date?
Check out Showbiz Cheat Sheet on Facebook!