6 Amazon New Release Movies You Should Not Rent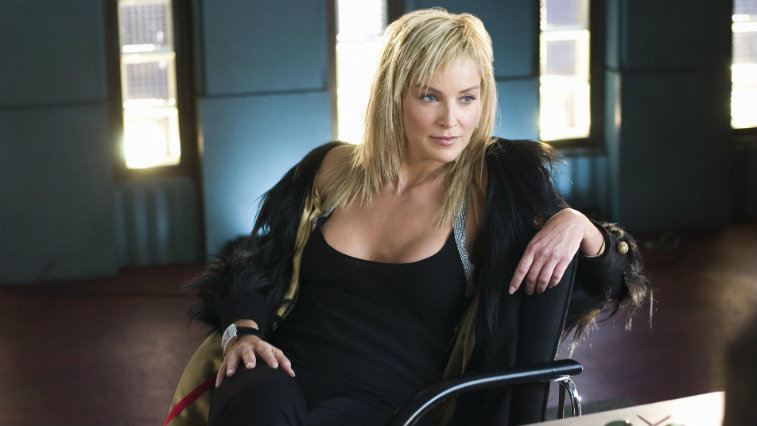 We've all been there before. You've decided to stay in for the night and stream a movie (or even a new show), but nothing seems to be jumping out at you. For all the films available on Amazon Prime, one can never truly be sure if the selection you're about to make will turn out to be a new favorite or simply a dreadful way to spend a couple hours relaxing at home. After all, at a certain point, you might be better off just making a choice before you spend the whole evening scrolling through the options.
While everyone's taste in movies varies, there are always going to be some films available for streaming that have been generally met with critical derision and offer little that will make your time on the couch and glued to your television a memorable experience. In particular, the new offerings coming to Amazon Prime this month include a few films that you are better off skipping right past.
1. Fun Size (2012) (streaming 9/1)
It might not be much of a surprise that this Nickelodeon-produced teen comedy has little to offer most viewers. Despite a cast of likable actors that includes Victoria Justice, Jane Levy, and Thomas Mann, Fun Size was met with a widespread negative response from critics, many of whom centered on the film's crude humor and sexual overtones.
Considering that the film is ostensibly targeted at children, such content was deemed inappropriate, and Fun Size itself did little to make up for that miscalculation. It's also the lowest-performing wide release in Nickelodeon Movies' history. So there's that.
2. Imagine That (2009) (streaming 9/1)
Can you remember the last time Eddie Murphy delivered a memorable live-action comedic performance (and no, the musical drama Dreamgirls doesn't qualify)? If you're hoping this comedy is the film to break that streak, we're sorry to report that it is yet another misfire on Murphy's resume. Met with mixed reviews, Imagine That was understandably a tremendous box office bomb and only hurt the actor's reputation for ill-conceived projects. You're better off revisiting one of his classic films instead.
3. Scary Movie 2 (2001) (streaming 9/1)
Even fans of the original Scary Movie and the tamer, goofier third film (arguably the only two in the series worth considering) will tell you that this rushed cash-in on its predecessor's success offers even less fun and fewer hilarious gags. Anna Faris, Regina Hall, Marlon Wayans, and Shawn Wayans all return to revel in the insanity — this one centers on a haunted house — but Scary Movie 2 doesn't bring enough imagination to the table to make the film worthwhile. Another comedy sequel that falls flat.
4. Paranormal Activity: The Ghost Dimension (2015) (streaming 9/3)
Purportedly the final installment in the long-running series, this film promised fans answers to many of the series' ongoing mysteries. While there are a few revelations therein, the sixth film doesn't bring nearly enough scares to justify its existence. It was met with universally negative reviews and became the lowest box office performer of the entire franchise. Translation: It's only worth checking out if you desperately need closure on this series or are a truly devoted fan. Otherwise, don't bother wasting your time.
5. Basic Instinct 2 (2006) (streaming 9/9)
In 1992, Basic Instinct proved to be a box office smash and cemented Sharon Stone as a big-screen sex symbol. A sequel inevitably made its way into development, but by the time it finally came to pass, only Stone herself returned to the fold, joined by David Morrissey. However, moviegoers ultimately thought that the disappointing sequel was too little too late. Sure, Basic Instinct 2 might work as a guilty-pleasure erotic thriller, but if you're actually hoping for something a bit more substantive, keep searching.
6. Drillbit Taylor (2008) (streaming 9/12)
https://www.youtube.com/watch?v=6hdW_b6M6bM
Owen Wilson has been great in many, many comedies. Bottle Rocket, Zoolander, and Midnight in Paris prove that the actor has a distinct charm and comic sensibility that can yield something truly special when it's presented in the right way. This dud — inexplicably co-written by Seth Rogen and produced by Judd Apatow — doesn't do his talent justice, however. There's just nothing new or fresh about the film's bullying premise, and its jokes grow old fast, leaving Wilson with no option but to sink with the film around him.
Follow Robert Yaniz Jr. on Twitter @CrookedTable
Check out Entertainment Cheat Sheet on Facebook!
More from Entertainment Cheat Sheet: