Amazon Prime: 37 New Releases Coming in March
Amazon Prime is adding a new batch of movies and television shows to its collection throughout the coming month. Here are all of the new titles that you'll be able to watch on Prime in March.
Drama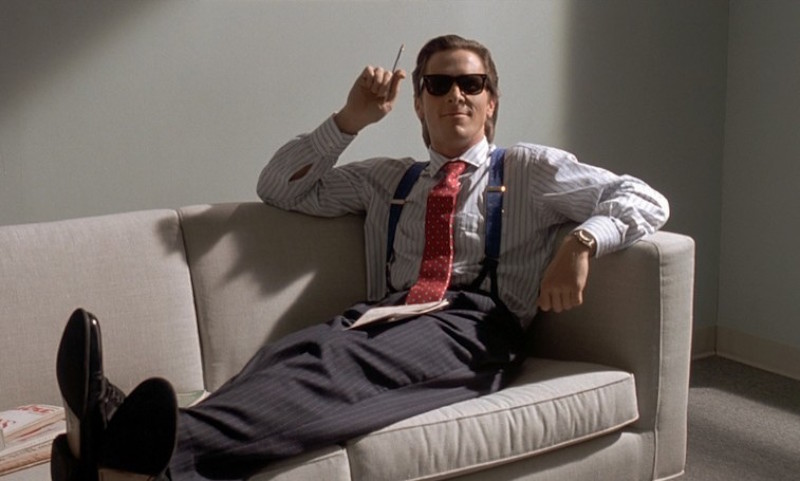 1. American Psycho, March 1
A wealthy New York investment banking executive hides his alternate psychopathic ego from his co-workers and friends as he escalates deeper into his violent, hedonistic fantasies.
2. The Diary of Anne Frank, March 1
The harrowing story of a young Jewish girl who, with her family and their friends, is forced into hiding in an attic in Nazi-occupied Amsterdam.
3. The Wicked Lady, March 1
A 17th-century English noblewoman (Faye Dunaway) rides and robs for fun with a highwayman (Alan Bates) by night.
4. Black Magic, March 1
A hypnotist uses his powers for revenge against King Louis XV's court.
5. Love Play, March 1
A young American girl at a French boarding school develops a crush on an egotistical sculptor living next door. One night, driving in a drunken stupor, he runs over and kills a man, and she witnesses it.
6. Courage of Black Beauty, March 1
A widowed rancher (John Bryant) gives his son (John Crawford) a foal, which he raises into a beautiful horse.
7. I, Mobster, March 1
A crime boss (Steve Cochran) appears before a Senate subcommittee; flashbacks tell his story.
8. Affair In Havana, March 1
The wife (Sara Shane) of a crippled millionaire (Raymond Burr) expedites her inheritance in pre-Castro Cuba to be with her lover (John Cassavetes).
9. Now and Forever, March 1
A man and woman decide to elope when they learn of their parents' disapproval of their marriage.
10. The Story Of Ruth, March 1
Inspired by the scriptural tale. Moabitess priestess Ruth is drawn both to a Judean man and to his talk of a forgiving God. After tragedy strikes, she begins a new life in Bethlehem.
11. The End of the Tour, March 3
The story of the five-day interview between Rolling Stone reporter David Lipsky and acclaimed novelist David Foster Wallace.
12. Prevertere, March 15
This comedy drama chronicles a pervert's quest for love.
Comedy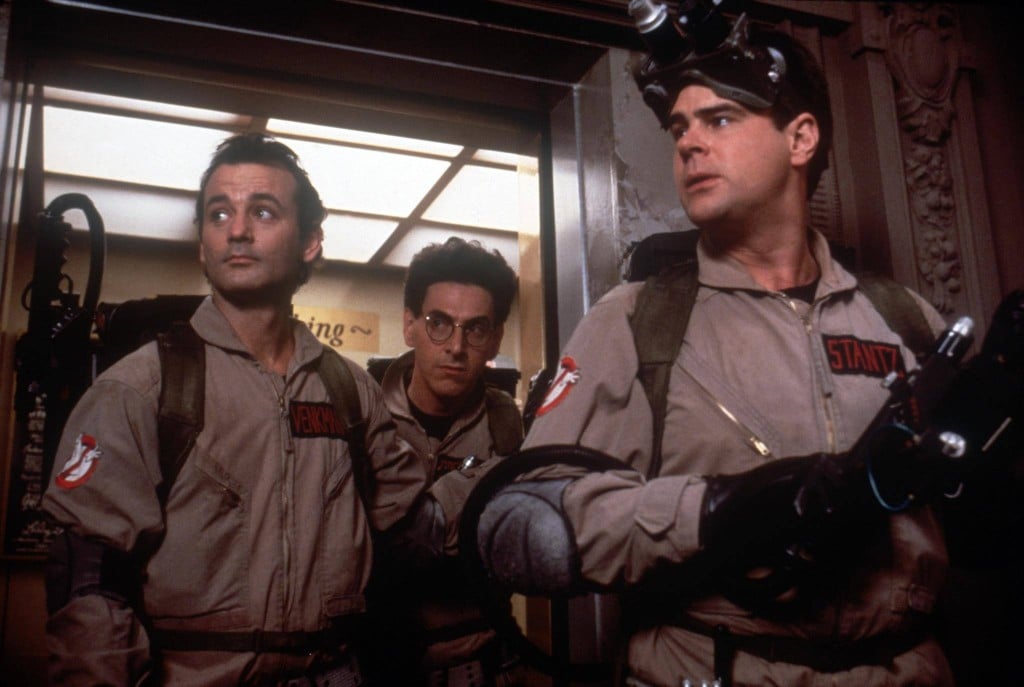 13. Ghostbusters, March 1
In the original 1984 flick, staring Bill Murray and Dan Akyroyd, three former parapsychology professors set up shop as a unique ghost removal service.
14. Ghostbusters II, March 1
The discovery of a massive river of ectoplasm and a resurgence of spectral activity allows the staff of Ghostbusters to revive the business.
15. The Seven-Year Itch, March 1
When his family goes away for the summer, a so far faithful husband is tempted by a beautiful neighbor.
16. The Rules Of Attraction, March 1
A 2002 black comedy film, based on the novel of the same name by Bret Easton Ellis.
17. Josephine and Men, March 1
An Englishwoman's (Glynis Johns) bachelor uncle (Jack Buchanan) relates her humane approach to men.
18. The March Hare, March 1
Sir Charles Hare, a young Irish baronet, gambles his all on one of his horses at Ascot. But the horse is "pulled," and Sir Charles is forced to sell his Irish estate.
19. I've Gotta Horse, March 1
An irresponsible pop singer avoids rehearsals for his upcoming show to play with his animals.
20. Marc Maron: More Later  (2015), March 3
In this brand new comedy special, Maron tackles religion, relationships, rage, Skype sex, and ice cream in the authentic way that only he can.
Western
21. The Golden Stallion, March 1
Ed Hart (Dale Van Sickel) and his band of outlaws are using a wild stallion to smuggle diamonds over the border. When a young rancher and his faithful horse, Trigger, try to capture the stallion, his efforts quickly put him into conflict with Ed and the rest of his gang.
22. The Gunfighter, March 1
Notorious gunfighter Jimmy Ringo rides into town to find his true love, who doesn't want to see him. He hasn't come looking for trouble, but trouble finds him around every corner.
Thriller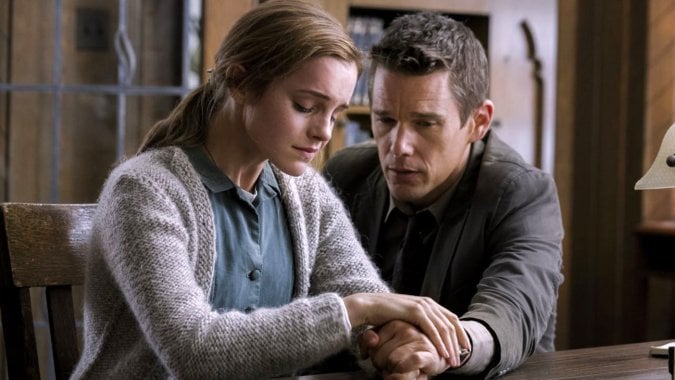 23. American Psycho 2, March 1
A girl named Rachael Newman has developed a taste for murder and will stand at nothing to become a college professor's assistant.
24. Raw Deal, March 1
An escaped convict (Dennis O'Keefe) flees with his moll (Claire Trevor) and a social worker (Marsha Hunt) he loves.
25. Gattaca, March 3
A genetically inferior man assumes the identity of a superior one in order to pursue his lifelong dream of space travel.
26. Regression, March 5
A detective (Ethan Hawke) and a psychoanalyst (David Thewlis) uncover evidence of a satanic cult while investigating the rape of a traumatized teen (Emma Watson).
27. Beyond the Reach, March 20
In the Mojave Desert, a naked and unarmed hunting guide (Jeremy Irvine) runs from a wealthy hunter (Michael Douglas) who wants to ensure his silence in the death of an old man.
28. Mojave, March 22
A down-and-out artist (Garrett Hedlund) has a dangerous and shocking encounter with an evil drifter (Oscar Isaac) in the desert, leading to terrifying consequences.
29. 71, March 27
A young British soldier (Jack O'Connell) must find his way back to safety after his unit accidentally abandons him during a riot in the streets of Belfast.
30. A Single Shot, March 28
A poacher (Sam Rockwell) becomes the quarry of merciless criminals after he takes the cash he found while hunting in the backwoods.
Documentary
31. Seven Wonders of Brazil, March 7
Travel to Brazil's seven wonders of Brazilian Christianity, from the spectacular and iconic Christ the Redeemer to the samba beat of Carnival.
32. Earth: The Inside Story, March 12
Featuring footage of top geologic hot spots on every continent, the film traces the scientific story of the 4.5 billion-year-old Earth, from the core to the crust and up into the atmosphere.
Animated
33. Land Before Time II: The Great Valley Adventure, March 1
Five dinosaur friends accidentally create an opening into the valley, allowing two dreaded Sharptooths in. Everyone must fight them off together to preserve their peaceful way of life.
TV shows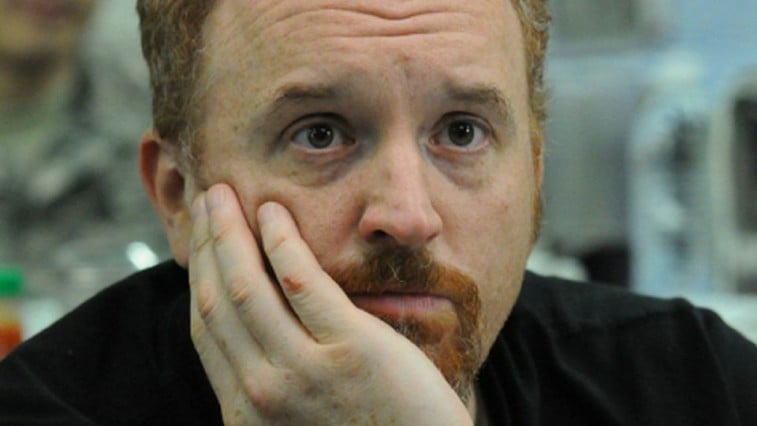 34. Louie Season 5, March 4
Louis C.K.'s fictional and highly comedic take on himself follows a New York City single dad who works as a stand up comedian.
35. Bosch, March 11
Amazon's critically acclaimed Bosch, based on Michael Connelly's detective novels, is returning for a second season.
36. Arthur & George, March 20
The three-part British television drama based on the book of the same name by Julian Barnes is partially inspired by the real-life Great Wyrley Outrages.
37. Orphan Black Season 3, March 27
The Emmy nominated series stars Tatiana Maslany who plays upwards of 10 clones on the show.
More from Entertainment Cheat Sheet: