Amazon Prime: New Releases Coming in July 2016
Amazon Prime is adding a new batch of movies and television shows to its streaming collection throughout the coming month. Here are all of Amazon Prime's new releases coming in July.
Drama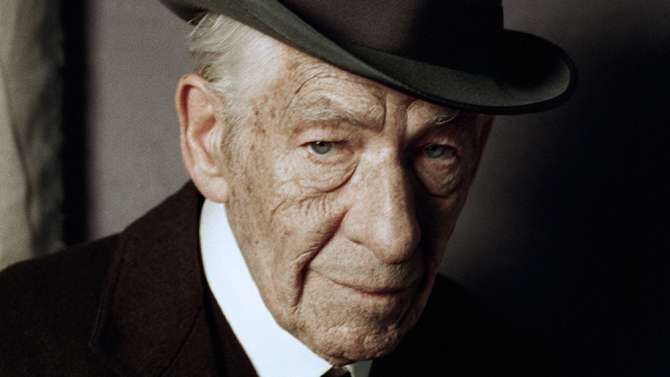 29 Palms, July 1: A photographer (David Wissak) and his lover (Katia Golubeva) drive to the California desert in a red Hummer.
Battle Ground, July 1: Three British soldiers find themselves stranded in No Man's Land after a failed charge on the German Trenches. Set in France 1916.
Casino, July 1: A low-level mobster Sam "Ace" Rothstein (Robert De Niro) gets tapped by his bosses to head the Tangiers Casino. At first, he's a great success, but over the years, problems with his loose-cannon enforcer Nicky Santoro (Joe Pesci), his ex-hustler wife Ginger (Sharon Stone), and a handful of corrupt politicians put Sam in increasing danger.
Flashdance, July 1: A Pittsburgh woman with two jobs as a welder and an exotic dancer wants to get into ballet school.
Hackers, July 1: A teenage hacker finds himself framed for the theft of millions of dollars from a major corporation. Master hacker Dade Murphy has been banned from touching a keyboard for seven years after crashing over 1,500 Wall Street computers at the age of 11. Now keen to get back in front of a monitor, he finds himself in more trouble than ever.
Mommie Dearest, July 1: Mommie Dearest, best-selling memoir turned motion picture, depicts the abusive and traumatic adoptive upbringing of Christina Crawford at the hands of her mother, screen queen Joan Crawford.
O, July 1: An update of Shakespeare's Othello with a young cast, set in an upper class prep school, and centered around basketball player Odin.
Phoenix, July 1: A cop (Ray Liotta) with a gambling addiction plots a theft from the bookies who are putting pressure on him to pay off or else.
Racing with the Moon, July 1: In 1942 California, two young men await induction into the U.S. Marines and say goodbye to their girlfriends.
River's Edge, July 1: A high school slacker kills his girlfriend and shows off her dead body to his friends. However, the friends' reaction is almost as ambiguous and perplexing as the crime itself.
Stealth Fighter, July 1: Ice-T stars as a naval pilot that fakes his own death, and later ends up employed by a Latin American arms dealer.
The Concert, July 1: Thirty years ago, Andrei Simoniovich Filipov, the renowned conductor of the Bolshoi orchestra, was fired for hiring Jewish musicians. Now a mere cleaning man at the Bolshoi, he learns by accident that the Châtelet Theater in Paris invites the Bolshoi orchestra to play there. He decides to gather together his former musicians and perform in Paris in the place of the current Bolshoi orchestra.
The Thing Called Love, July 1: A group of newcomers to the country music business seek love and stardom.
Trade, July 1: A Texas cop (Kevin Kline), whose own daughter might have been forced into sexual slavery, joins forces with a Mexican youth (Cesar Ramos) to find the boy's sister, who was abducted and forced into prostitution.
Ardor, July 5: A mysterious man emerges from the Argentinean rainforest to help a poor farmer and his daughter, who are threatened by a band of mercenaries hired to force them to sell their land.
Embrace the Serpent, July 19: The story of the relationship between Karamakate, an Amazonian shaman and last survivor of his people, and two scientists who work together over the course of 40 years to search the Amazon for a sacred healing plant.
The Warrior's Way, July 26: A warrior-assassin is forced to hide in a small town in the American Badlands after refusing a mission.
Mr. Holmes, July 30: An aged, retired Sherlock Holmes deals with early dementia as he tries to remember both his final case and a mysterious woman whose memory haunts him. He also befriends a fan, the young son of his housekeeper, who wants him to work again.
Horror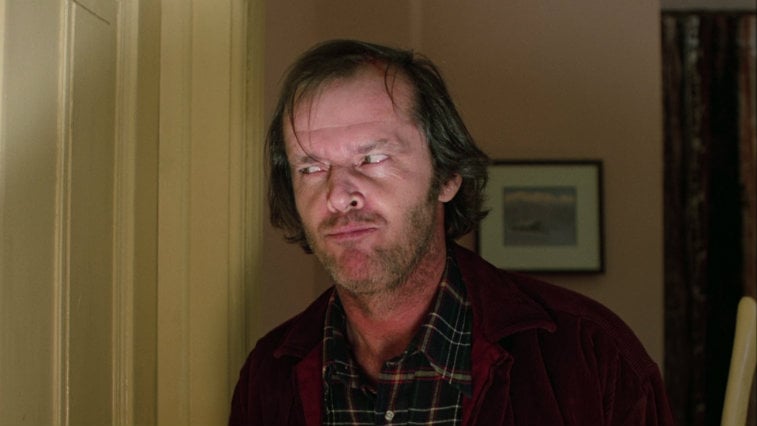 Rosemary's Baby, July 1: A young couple move into an apartment, only to be surrounded by peculiar neighbors and occurrences. When the wife becomes mysteriously pregnant, paranoia over the safety of her unborn child begins to control her life.
Saw VI, July 1: Agent Strahm is dead, and FBI agent Erickson draws nearer to Hoffman. Meanwhile, a pair of insurance executives find themselves in another game set by jigsaw.
Saw: The Final Chapter, July 1: As a fierce battle rages over Jigsaw's (Tobin Bell) terrible legacy, survivors seek support from a fellow survivor and self-help guru, who has a few dark secrets of his own. Meanwhile, crooked cop Hoffman (Costas Mandylor) seeks revenge against Jigsaw's wife and an author who has his own story.
The Shining, July 1: A family heads to an isolated hotel for the winter where an evil and spiritual presence influences the father into violence, while his psychic son sees horrific forebodings from the past and of the future.
All the Boys Love Mandy Lane, July 3: A group of high-schoolers invite Mandy Lane, an innocent, desirable girl, to a weekend party on a secluded ranch. While the festivities rage on, the number of revelers begins to drop mysteriously.
13 Sins, July 13: A cryptic phone call sets off a dangerous game of risks for Elliot, a down-on-his luck salesman. The game promises increasing rewards for completing 13 tasks, each more sinister than the last.
The Vatican Tapes, July 22: A priest and two Vatican exorcists must do battle with an ancient satanic force to save the soul of a young woman.
Comedy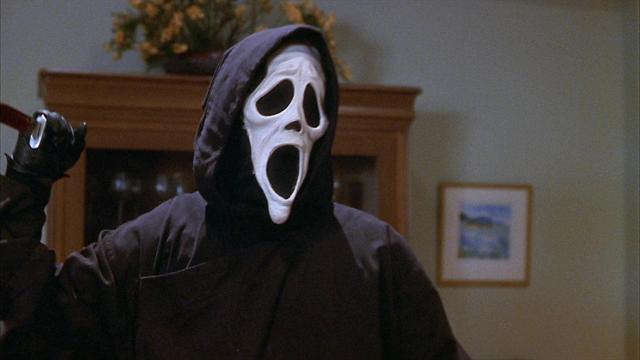 48 Hrs., July 1: Renegade cop Jack Cates (Nick Nolte) pulls bank robber Reggie Hammond (Eddie Murphy) from a federal prison on a 48-hour leave to help him capture Hammond's old partner, Albert Ganz (James Remar).
American Idiots, July 1: Friends travel to Las Vegas in an old RV to stop a wedding and save a pal from losing the love of his life.
Another 48 HRS., July 1: Jack Cates once again enlists the aid of ex-con Reggie Hammond — this time, to take down The Iceman, a ruthless drug lord operating in the San Francisco bay area.
Beer for My Horses, July 1: The comedy tells the story of two best friends that work together as deputies in a small town. The two defy the Sheriff and head off on an outrageous road trip to save the protagonist's girlfriend from drug lord kidnappers.
Best in Show, July 1: A colorful array of characters compete at a national dog show.
Broadway Danny Rose, July 1: In his attempts to reconcile a lounge singer with his mistress, a hapless talent agent (Woody Allen) is mistaken as her lover by a jealous gangster.
Comic Book Villains, July 1: An elderly woman (Eileen Brennan) finds a large treasure trove of rare and valuable comic books in the belongings of her dead son. But when the owners of a rival comic book store — Norman (Michael Rapaport) and his wife, Judy (Natasha Lyonne) — find out about them as well, the two will do anything to get the rare comics, including breaking the law.
Dirty Work, July 1: A loser finds success in the revenge-for-hire business.
Little Monsters, July 1: A boy discovers an incredible and gruesome world of monsters under his bed.
Scary Movie, July 1: A year after disposing of the body of a man they accidentally killed, a group of dumb teenagers are stalked by a bumbling serial killer.
Shall We Dance?, July 1: A romantic comedy where a bored, overworked estate lawyer, upon first sight of a beautiful instructor, signs up for ballroom dancing lessons.
The Brothers Bloom, July 1: The Brothers Bloom are the best con men in the world, swindling millionaires with complex scenarios of lust and intrigue. Now they've decided to take on one last job — showing a beautiful and eccentric heiress the time of her life with a romantic adventure that takes them around the world.
Wooly Boys, July 1: Two ranchers (Peter Fonda, Kris Kristofferson) from North Dakota find adventure in Minneapolis after one goes to visit his only daughter.
Thriller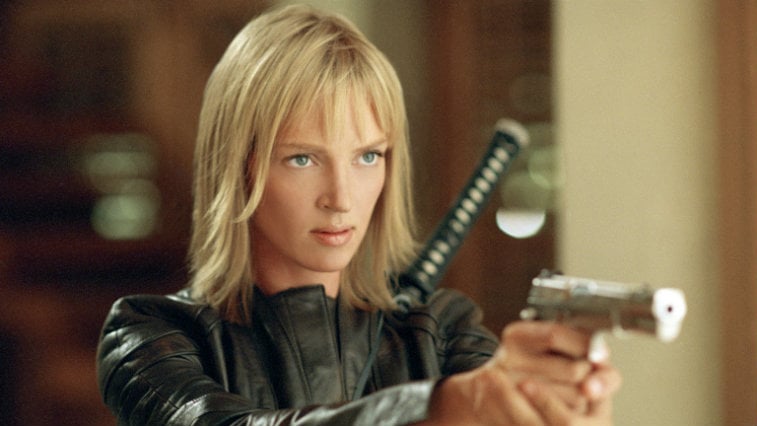 A Viking Saga: The Darkest Day, July 1: Inspired by true events, the movie follows one monk on his journey to deliver a book of great power as he falls into a violent and bloody world of murder.
Battle For Terra, July 1: A peaceful alien planet faces annihilation, as the homeless remainder of the human race sets its eyes on Terra. Mala, a rebellious Terrian teenager, will do everything she can to stop it.
Captivity, July 1: A man and a woman awaken to find themselves trapped in a cellar. As their kidnapper drives them mad, the truth about their horrific abduction is revealed.
Clear and Present Danger, July 1: Harrison Ford stars as CIA Analyst Jack Ryan, who is drawn into an illegal war fought by the U.S. government against a Colombian drug cartel.
Don't Look Now, July 1: A married couple grieving the recent death of their young daughter are in Venice when they encounter two elderly sisters, one of whom is psychic and brings a warning from beyond.
Escape from Alcatraz, July 1: Frank Morris (Clint Eastwood), a hardened con with a history of prison breaks, is sent to serve the rest of his life sentence at Alcatraz — America's most infamously brutal and inescapable maximum security prison. Fed up with life at Alcatraz, Morris and two convict brothers (Fred Ward, Jack Thibeau) meticulously plan the unthinkable: an escape from the island.
Kill Bill Vol. 1, July 1: The Bride wakens from a four-year coma. The child she carried in her womb is gone. Now she must wreak vengeance on the team of assassins who betrayed her — a team she was once part of.
Kill Bill: Volume 2, July 1: The Bride continues her quest of vengeance against her former boss and lover Bill, the reclusive bouncer Budd, and the treacherous, one-eyed Elle.
The Minus Man, July 1: A cold-blooded serial killer floats around the country and chooses his victims from people who complain about their lives and indicate a willingness to be killed.
Out of Time, July 1: A Florida police chief must solve a vicious double homicide before he himself falls under suspicion.
Patriot Games, July 1: When CIA Analyst Jack Ryan interferes with an IRA assassination, a renegade faction targets him and his family for revenge.
Snake Eyes, July 1: A shady police detective finds himself in the middle of a murder conspiracy at an important boxing match in an Atlantic City casino.
Stir of Echoes, July 1: After being hypnotized by his sister-in-law, a man begins seeing haunting visions of a girl's ghost and a mystery begins to unfold around him.
Stir of Echoes: The Homecoming, July 1: Capt. Ted Cogan (Rob Lowe) returns from the war in Iraq and is haunted by visions of a burned man. After he is denied help by the government, a psychic tells him to find out what the burned man wants.
The Hunter for Red October, July 1: In November 1984, the Soviet Union's best submarine captain in the newest sub violates orders and heads for the U.S. Is he trying to defect or to start a war?
The Wraith, July 1: The mysterious driver (Charlie Sheen) of a turbocharged domestic car drag-races an Arizona hot rodder (Nick Cassavetes) in the desert.
Sci-fi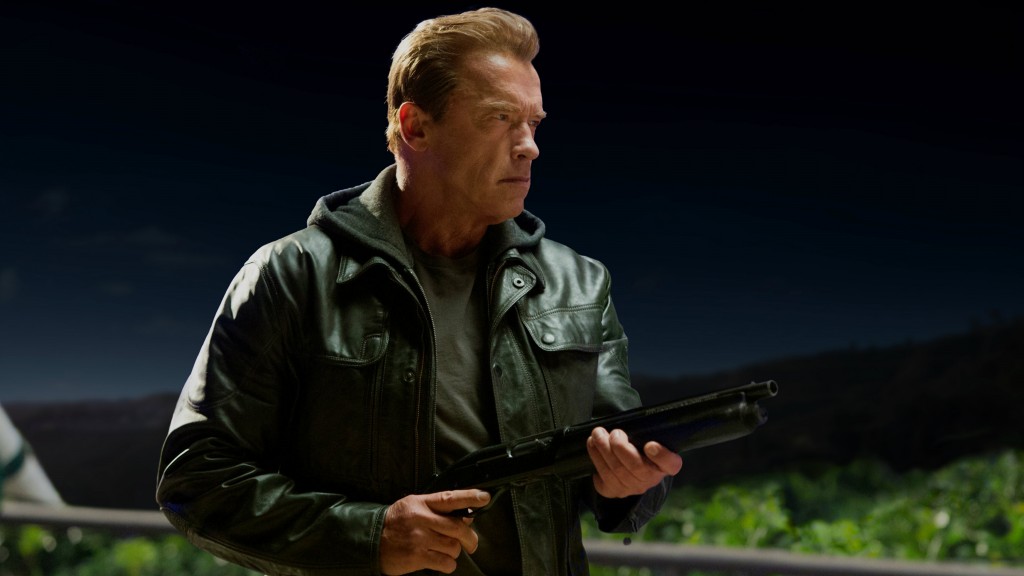 Star Trek: The Motion Picture, July 1: When an alien spacecraft of enormous power is spotted approaching Earth, Admiral Kirk resumes command of the Starship Enterprise in order to intercept, examine, and hopefully stop the intruder.
Star Trek II: The Wrath of Khan, July 1: With the assistance of the Enterprise crew, Admiral Kirk must stop an old nemesis, Khan Noonien Singh, from using the life-generating Genesis Device as the ultimate weapon.
Star Trek III: The Search for Spock, July 1: Admiral Kirk and his bridge crew risk their careers stealing the decommissioned Enterprise to return to the restricted Genesis planet to recover Spock's body.
Star Trek V: The Final Frontier, July 1: Captain Kirk and his crew must deal with Mr. Spock's long-lost half-brother who hijacks the Enterprise for an obsessive search for God at the center of the galaxy.
Star Trek VI: The Undiscovered Country, July 1: On the eve of retirement, Kirk and McCoy are charged with assassinating the Klingon High Chancellor and imprisoned. The Enterprise crew must help them escape to thwart a conspiracy aimed at sabotaging the last best hope for peace.
Star Trek IX: Insurrection, July 1: When the crew of the Enterprise learn of a Federation conspiracy against the inhabitants of a unique planet, Captain Picard begins an open rebellion.
Terminator Genisys, July 2: When John Connor, leader of the human resistance, sends Sgt. Kyle Reese back to 1984 to protect Sarah Connor and safeguard the future, an unexpected turn of events creates a fractured timeline.
Z for Zachariah, July 23: In the wake of a disaster that wipes out most of civilization, two men and a young woman find themselves in an emotionally charged love triangle as the last known survivors.
TV shows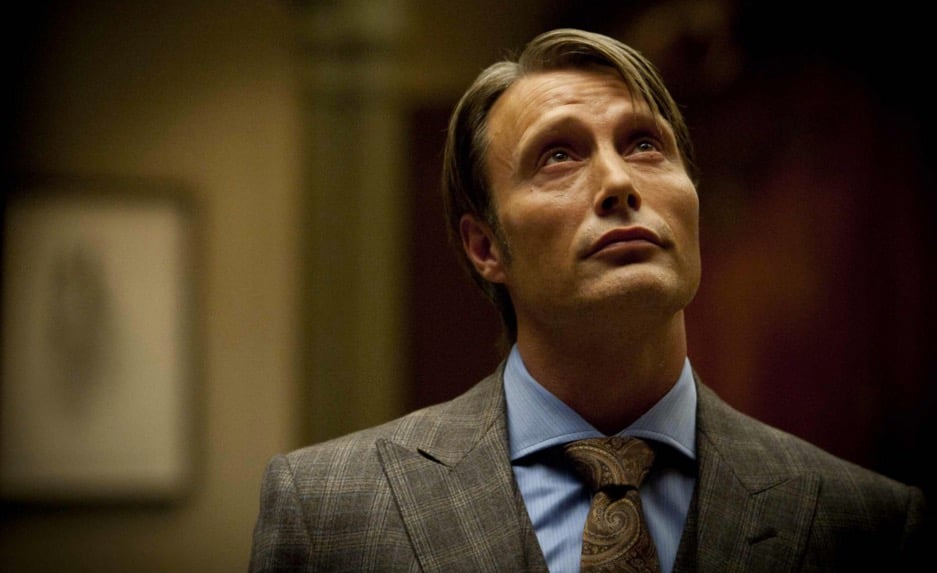 Hannibal: Season 3, July 5: See how a gifted criminal profiler teams with cunning psychiatrist Hannibal Lecter to solve murders in this crime drama based on the characters from Thomas Harris's novels.
Suits: Season 5, July 12: Follow the careers of both Mike and Harvey at the law firm and the many tribulations they face in their professional and personal lives.
Gortimer Gibbon's Life on Normal Street: Season 2B, July 15: Life is anything but normal for Gortimer and his two best friends, Ranger and Mel, as they navigate Normal Street — an ordinary suburb that has a hint of something magical just beneath the surface.
Vikings: Season 4A, July 25: Vikings is inspired by the tales about the Viking Ragnar Lothbrok, one of the best-known mythological Norse heroes and notorious as the scourge of France and England.
Defiance, Season 3, July 26: The show takes place in the future on a radically transformed Earth containing new species, some having arrived from space, many others the result of haphazard contamination by Votan terraforming technology, which has transformed native flora and fauna in unforeseen ways.
More from Entertainment Cheat Sheet: