Amazon Tackles Fantasy With Guillermo del Toro's 'Carnival Row'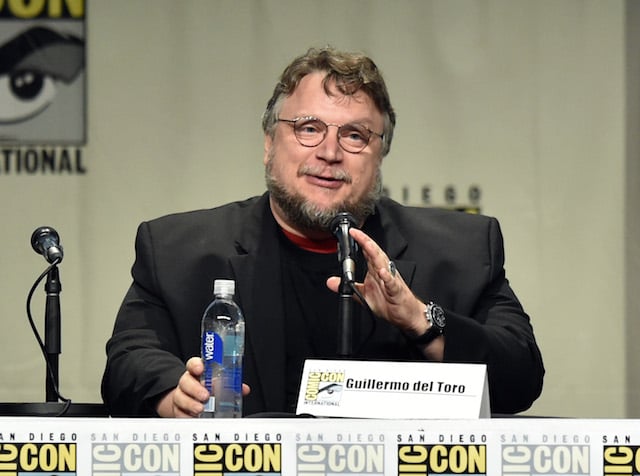 Amazon has now enlisted director Guillermo del Toro in its efforts to step up its original programming game. The company has just officially picked up the famed filmmaker's long-gestating fantasy project, A Killing on Carnival Row.
Per the Hollywood Reporter, Amazon Studios has teamed up with Legendary Pictures, who first acquired the script last year, to develop the series under its new title, Carnival Row. Set in a noir, Victorian city where humans, fairies, and other creatures co-exist, the show will reportedly chronicle the story of a detective investigating a serial killer who preys on mystical creatures – only to find that he has become the prime suspect in the murders.
The project has faced quite the journey finding a home, having bounced around Hollywood for almost a decade now. Carnival Row was originally conceived as a feature film, with New Line buying the script back in 2005 and del Toro attached to direct. After several years in development, the director left in order to pursue other projects. Following his departure, other filmmakers also signed on to helm the project, but it failed to ever gain traction again.
Now, the story has found another life as a TV series, thanks to Amazon. According to THR, del Toro will co-write a pilot version of the feature script with Travis Beacham (who wrote the script for del Toro's Pacific Rim) and Rene Echevarria (Star Trek: The Next Generation, Terra Nova). He will also direct the pilot, which will likely begin filming this spring before he begins work on his next feature film, Pacific Rim 2.
Del Toro will also executive produce the series alongside Gary Ungar (who also works with the director in a producing capacity on FX's The Strain), Echevarria, and Beacham, the latter of whom wrote Carnival Row as a newbie writer 10 years ago. Echevarria will also serve as showrunner partner.
With the fantasy genre now making for some of the most popular shows on TV and an increasing amount of acclaimed film directors now making the transition to the small screen, it's no surprise that del Toro would choose to turn his long-in-the-work project into a series instead. As executive producer on the vampire TV series The Strain, which is set to return to FX in July, the director is already familiar with the small screen. Plus, going the TV route also allows for more freedom in terms of storylines, as del Toro himself explained.
"We always had too many ideas to fit into the feature," he said. "We can now really focus on the world and the politics of what it is to be a magical being in Victorian steampunk atmosphere where you are seen as a lesser being."
The project also comes just as Amazon continues to try to make a name for itself with Internet-based television. Though the service has found some success with critical darling Transparent, Alpha House, and Mozart in the Jungle, it has yet to find a Netflix-level hit. With this in mind, the company has been making a clear push towards more ambitious genre fare recently. Its upcoming pilot slate includes a total of 13 series, comprised of a mix of documentaries, dramas, and seven comedies, all of which are set to hit Prime Instant Video on January 15.
Carnival Row is still in development, so there are no details on a cast or or a potential release date on Amazon's streaming service just yet.
More from Entertainment Cheat Sheet:
Want more great content like this? Sign up here to receive the best of Cheat Sheet delivered daily. No spam; just tailored content straight to your inbox.