Amazon Takes on Indie Films in Latest Move Against Netflix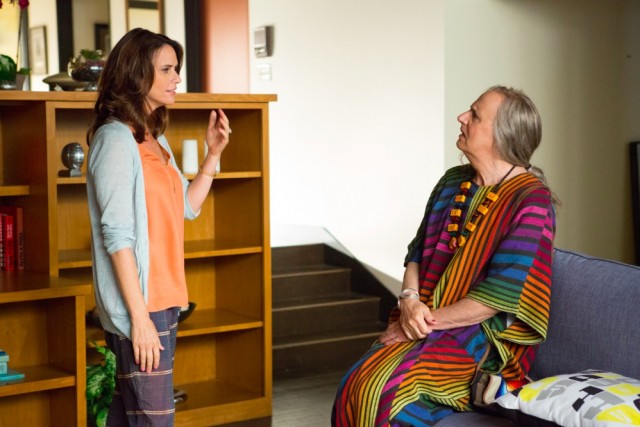 Amazon is getting into the movie business. Having recently garnered critical acclaim for its original TV content, the company has now announced plans to produce and distribute films as well.
As part of its soon-to-be launched Amazon Original Movies initiative, the web conglomerate said it will acquire and produce about a dozen small-budget "specialized" films a year — around the same sized schedule as some Hollywood studios. The original movies will open in theaters first, but interested viewers won't have to wait long before they can watch from home. Instead of the eight to 12 months it usually takes a movie to hit streaming services, Amazon's flicks will become available on its Prime Instant Video subscription service only around one to two months after their theatrical debuts.
Though Amazon didn't officially announce any forthcoming titles, Amazon Studios vice president Roy Price said the initiative aims to produce innovative films with budgets between $5 million and $25 million. In addition to benefitting Amazon customers, the new plans could also potentially help visionary directors with modest budget projects find distribution. "We hope this program will also benefit filmmakers, who too often struggle to mount fresh and daring stories that deserve an audience," Price said.
Amazon has been looking to make a move into original feature films since 2010, when it initially created its studio arm. As part of the launch, the company allowed for submissions of potential film and TV scripts, with the intention of developing top entries into commercial feature films. Though the studios still allow for that option, Price explained that the movies made under the new Amazon Original Movies program will likely not come from that source.
The announcement comes only a few months after Netflix also revealed plans to develop their own original movies. The competing streaming service will release their first theatrical feature, a sequel to Crouching Tiger Hidden Dragon, this summer — and that's not the only film it has coming. Last year, Netflix also struck an exclusive deal with Adam Sandler to distribute his next four films.
There will be one significant difference between Amazon's and Netflix's plans for movie distribution. Whereas the former will release its original films in theaters before allowing it on their streaming service, the latter's flicks will premiere online and in theaters simultaneously. It remains to be seen whether Amazon's model will spur more cooperation on the part of the theater chains, some of which have openly spoken out against Netflix's plans.
It's no surprise that Amazon would choose now to chase Netflix on the feature film front. The company has recently reached a new level of success with its television programming, in large part due to critical darling Transparent. The series, starring Jeffrey Tambor, won two Golden Globe awards last, in the best comedy series and best actor categories. Since then, it's made another brand-elevating move, announcing a deal with famed filmmaker Woody Allen to create a scripted series.
Still riding high on their award season wins for television, it only makes sense that Amazon is now setting its sights on movies. The move not only furthers the company's efforts to challenge Netflix, but also showcases its increasingly ambitious plans to establish itself as a force in the digital media space.
More from Entertainment Cheat Sheet:
Want more great content like this? Sign up here to receive the best of Cheat Sheet delivered daily. No spam; just tailored content straight to your inbox.